According to SEMrush, 78% of companies have a content team with one to three specialists. With more people actively involved in the creation process, the lifecycles and workflows of the past no longer reflect the changing nature of content governance in the omnichannel ecosystem.
As agility becomes the de facto methodology for many forward-thinking enterprises, agile practices have risen to help organizations make their content governance and operations more efficient.
Global companies and brands need to deliver curated omnichannel campaigns across every touchpoint to capture their potential customers' attention. Agile enterprise content management can help position your business ahead of the pack.
This article will explore why enterprises need a solid content lifecycle and how Agility CMS can help companies build a solid base for their content operations.
What is Content Lifecycle Management?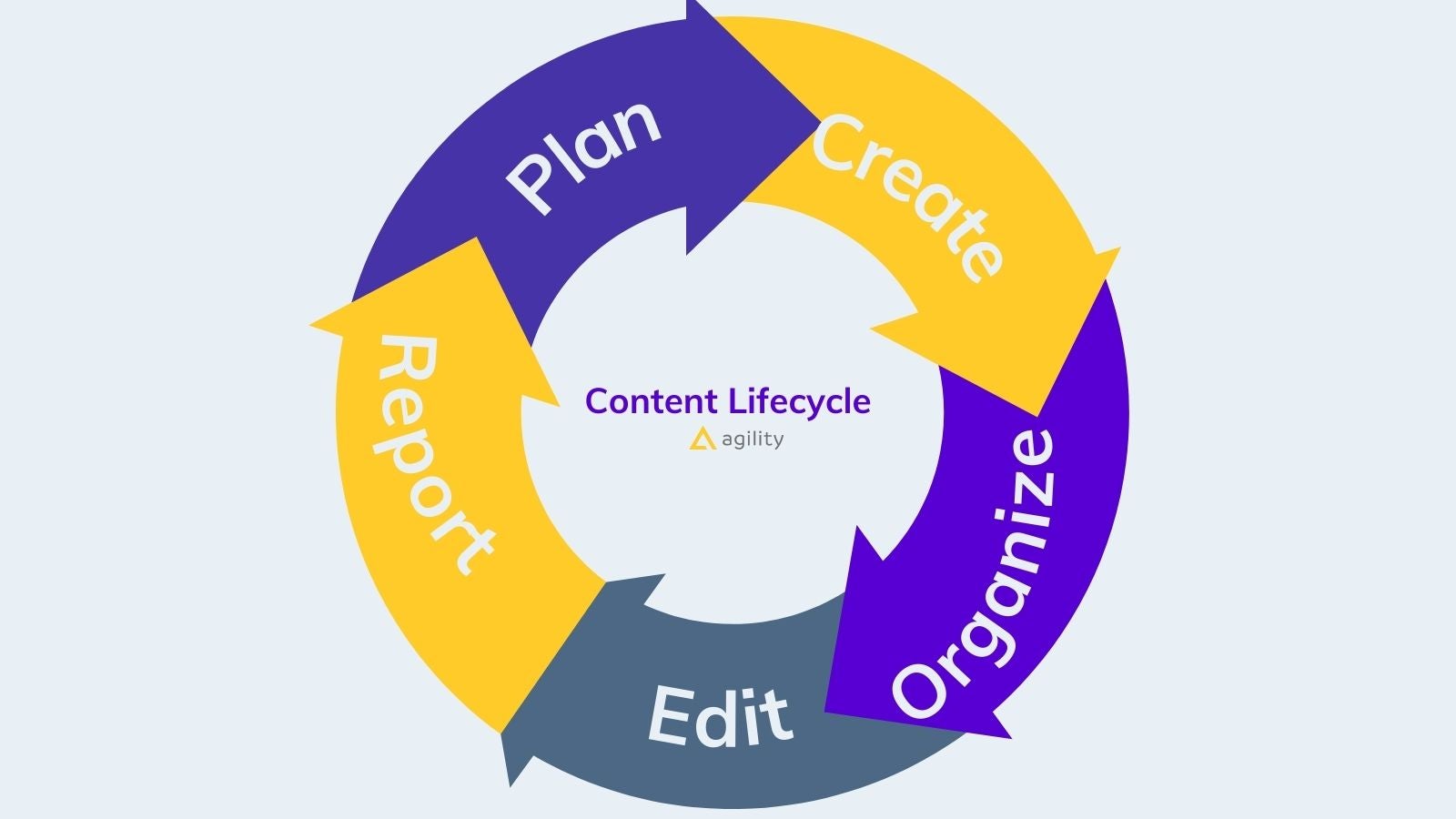 The Content Lifecycle Management (CLM) process includes strategies for all aspects of creating content, including ideation, research, creation/writing/designing, distribution/promotion, and measurement.
Proper CLM is a must for enterprise companies looking to create relevant content that resonates with their target audience. CLM helps marketers manage their resources more efficiently by eliminating redundancies —the duplication of critical components or functions of a system— across teams and departments while providing a clearly defined path.
Implementing agile content lifecycle management practices can provide the following benefits:
Reduce content errors
Improve team cohesion
Produce more consistent content
Increased productivity by automating workflows
Provides an opportunity for teaching and sharing
The 7 Stages of the Content Lifecycle
Planning: The content lifecycle starts with thorough planning. Having a structure for your content will help you keep track of every piece as it moves through its lifecycle. Start by listing all the tools in your tech stack — every technology and service that composes it and that guides the content manager creators— and then establish categories to classify, label, guide, and govern each step of your lifecycle.
Creation: This stage gives every person in your content creation and editing team a clear role in the team and in the content lifecycle so they always have the information they need and a clear picture of the steps in the lifecycle.
Storage and organization: The last thing you want is your employees struggling to access information that they need or losing materials in the process. Enterprises must have proper organization. This involves naming conventions and taxonomies to keep your content searchable and easily defined. You will also want to make sure that only the right people have access to each individual piece of content.
Editing and approvals: Writing and maintaining high-quality requires editing and guidelines. To keep this up, an approval workflow helps you ensure that every piece has gone through the necessary checks and that it's completely ready to go live. .
Publishing and distribution: After your content has been created, edited, and approved, double-check that it has consistent distribution and publishing. That way, the piece can reach audiences. Your guidelines should specify the distribution channels and publishing roles.
Reporting: Once your content is live, you need a clear view of how it is performing and who is looking at it. Reporting ensures you get the data you need to make informed decisions.
Asset Preservation: Old files shouldn't be thrown away just like that. Decide what to do with old pieces. You can either archive it and preserve it or try to update it to improve its quality.
Enterprise Challenges In Content Lifecycle Management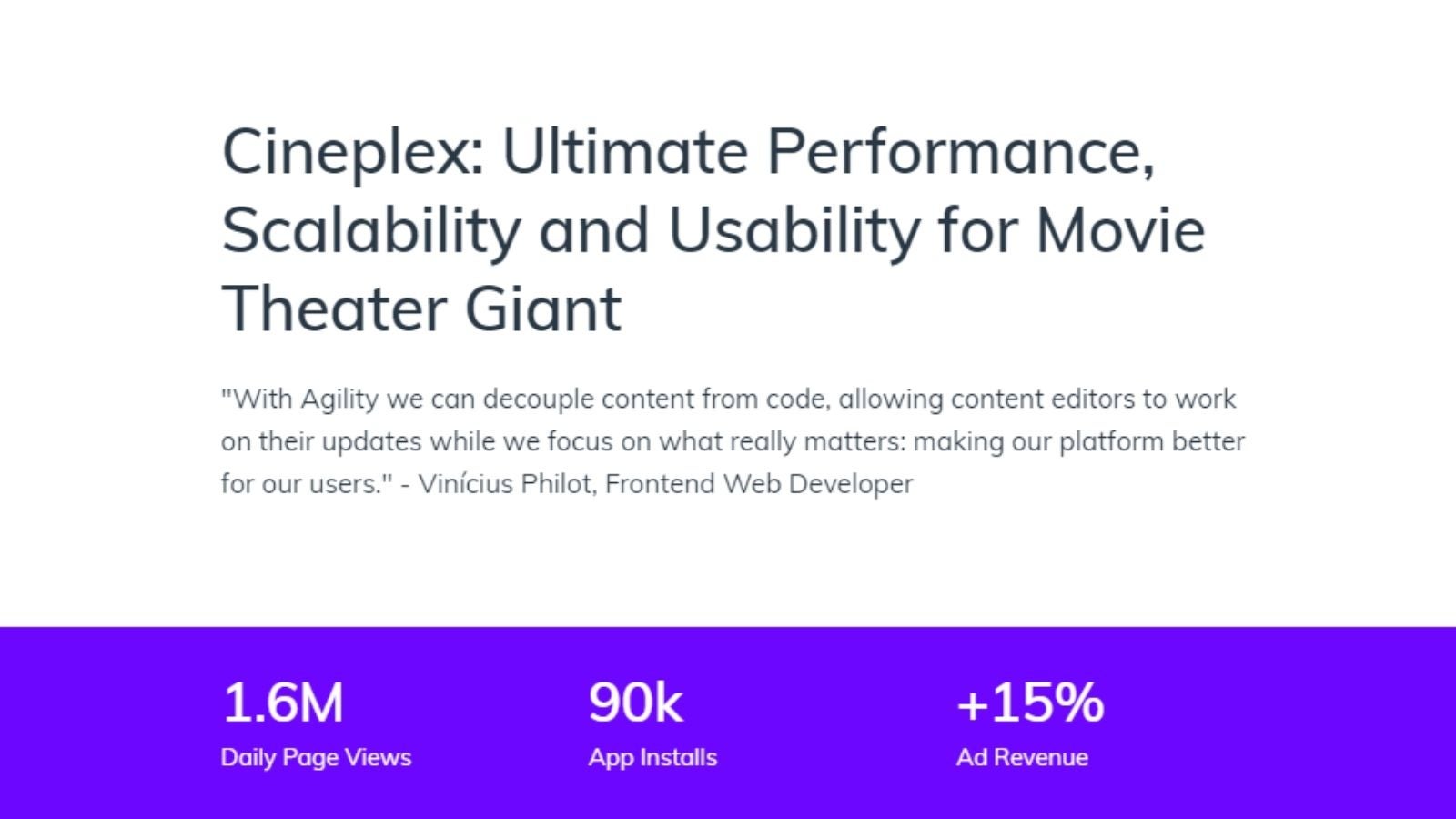 Delivering great customer experiences (CX) to customers across the world should be every enterprise's priority. As a solid customer experience and a clear brand voice are two of your company's main assets, enterprises must focus on creating an engaging customer experience.
However, many organizations are held back from delivering experiences due to ineffective operations. With content teams growing larger in size and working across locations and teams, managing omnichannel customer journeys has become increasingly complicated. Marketers, content strategists, and writers across teams need a tool to help them or things will descend into chaos. Enterprise companies must have content workflow if:
Content and digital assets are stored across different platforms
Searching for the right content takes too much time
You can't distinguish between different versions of the same file
Lack of vision over your web content
Have an inconsistent tone of voice
Lack visibility over your content marketing efforts.
How Does An Agile CMS Support Your Content Lifecycle?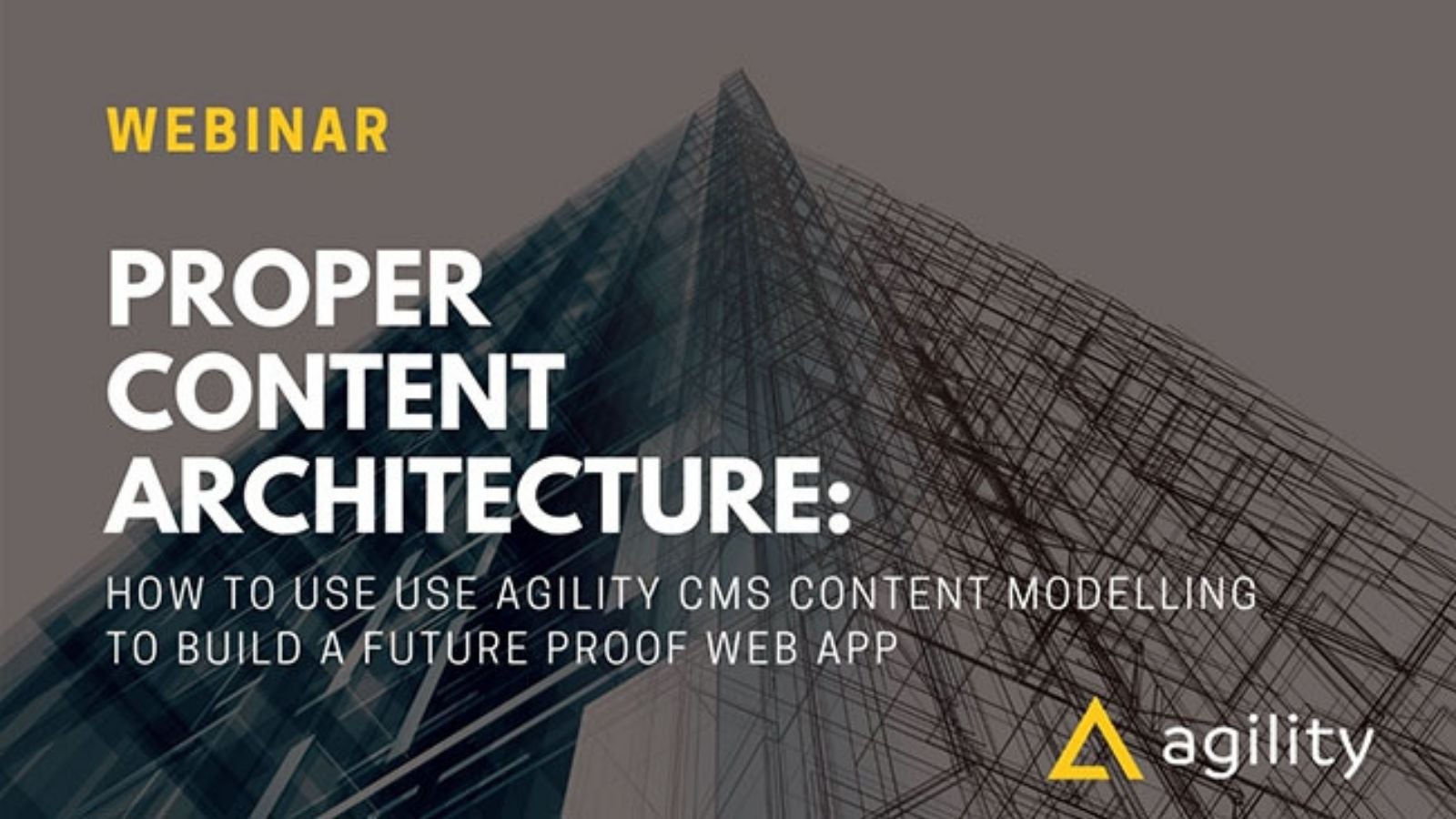 Agile CMSs are "capable of assembling new types of engaging experiences from content, commerce, and data building blocks," says Forrester. This CMS uses modularity and flexibility to deliver solid customer experiences while at the same time providing enterprise companies with the tools they need to create and distribute those experiences.
Here are some of the benefits of an agile CMS for your content lifecycle:
Increased Agility to Seize Opportunities and Delight Audiences
With an agile content lifecycle, every aspect of your workflow can be compartmentalized to help make granular decisions. It allows any piece you create to be improved and republished in a way that won't interfere with the rest of your workflow.
Centralized Management of Content and Assets
The only way of maintaining a truly centralized content lifecycle management process is by keeping a content hub for all your data and digital assets. Agility CMS works as your content hub and acts as a single point of truth and centralizes materials to help enterprises build a consistent brand presence across all their channels.
Better Understanding of Roles and Visibility Over Tasks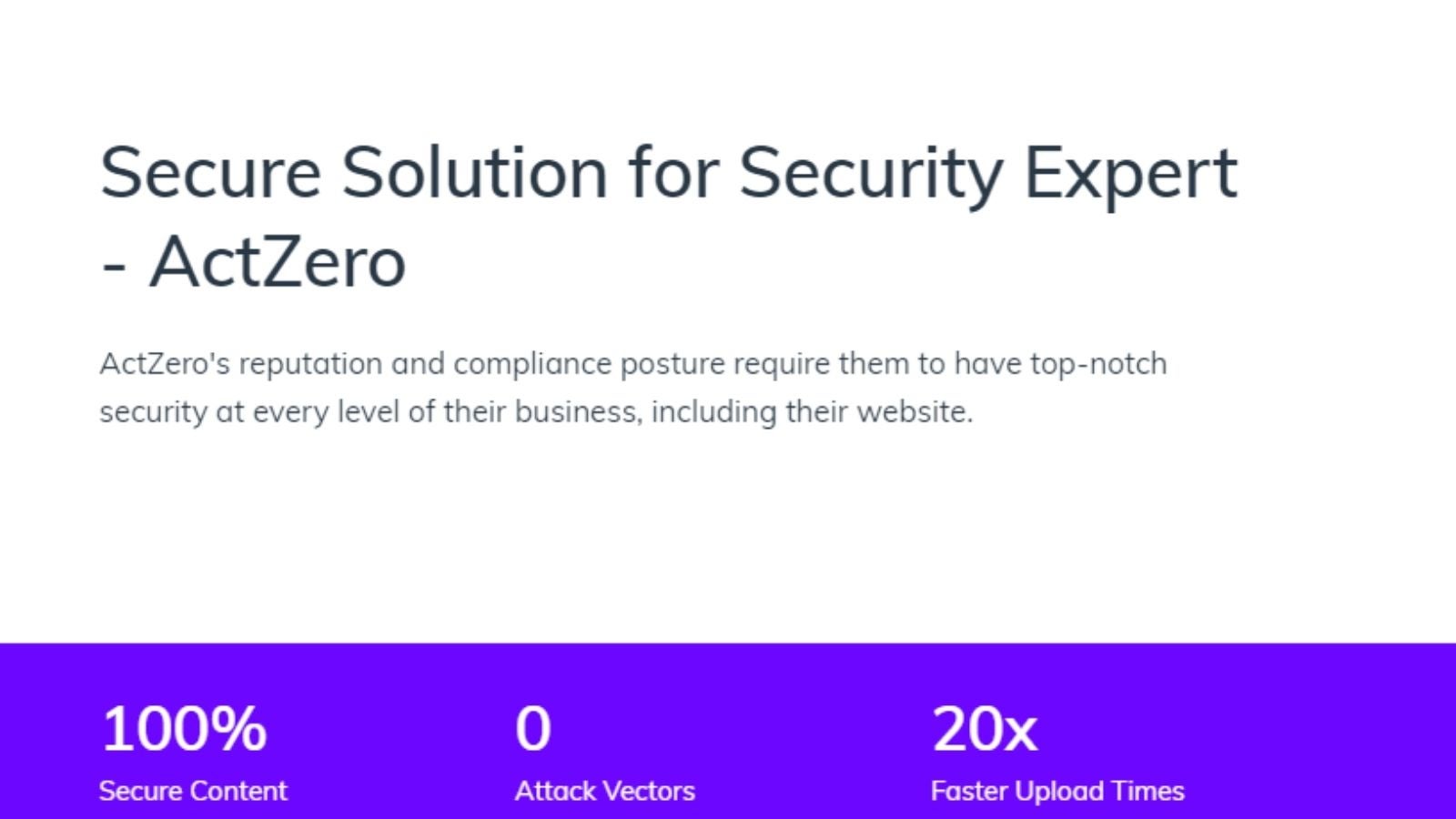 From data security to privacy and compliance, maintaining enterprise-grade security is an ongoing process. An agile CMS keeps your data safe and ensures compliance by creating access controls for specific digital content using custom roles and permissions.
Superior Omnichannel Content Delivery
An agile CMS gives enterprises the tools to publish once and see content everywhere, from IoT devices to digital signage to smartwatches and mobile phones. An agile platform like Agility CMS structures content so once structured, it can easily move from one digital property to another for a truly omnichannel experience.
Visibility Over Marketing Campaigns
If there is one thing that plagues lifecycles- it's the lack of visibility. Companies that lack visibility over their marketing are doomed to fail. A hybrid CMS like Agility CMS offers reporting tools or can integrate with some of the top tools in the market for a fully integrated 360° of your operations.
Create Agile Content Workflows Using Agility CMS
In Agility CMS, your content lifecycle and workflows aren't limited to before publication. Whether you want to integrate with other services or automate approvals, a lifecycle can empower your team, increase your quality, save time, and make you more productive.
Agility CMS provides a content workflow process out-of-the-box that provides a gated workflow for publishing. Still, we understand that while our built-in Content Workflow may cover most use-cases, sometimes more specific workflows are required.
Using Agility's Content Webhooks and Content Management API, you can create your own workflows for actions like:
Send a Slack message whenever any content is updated in the CMS
When an article is published, post it to your social media channels
Check the content for spelling and grammar errors by using a service such as Grammarly, flag it, and send an email to the person that last modified it
Create a version of the content in another language by using the Google Translate API
Automatically detect usage of tags in content or pages, flag them for manual review, and send an email
Run automated, browser-based unit tests in preview mode to ensure a content update will not break functionality on a page
If you want to know more about how Agility helps you build an agile content ecosystem, read more here: Agility CMS, Your Omnichannel Content Hub