In the modern digital age, businesses are undergoing a disruptive change that promises new levels of efficiency and productivity in a connected environment. This entails creating new business models that aim to improve customer engagement, generate consistent revenue streams, promote growth, and reduce costs. As a result, organizations are looking for practical solutions to support their business models within the context of the "internet of things" and cloud ecosystem.
Cloud solutions are maturing and transforming into robust enterprise-ready services. As a result, it is becoming a simple and low-cost alternative for businesses that integrate technology into their daily operations. For organizations looking to stay competitive, it's not enough to adopt a cloud-first strategy, etc.
Moreover, companies will benefit from focusing on what they do without being concerned whether the underlying system will be able to run long enough with the incoming requests. It's becoming increasingly important to take a cloud-driven approach.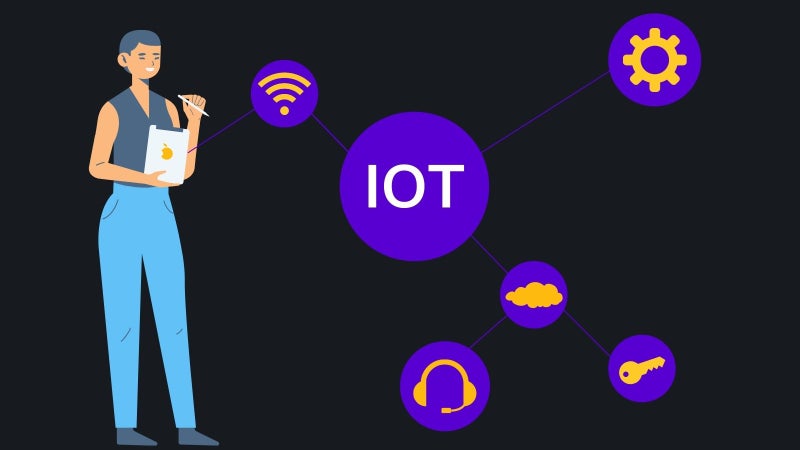 How can you tell if your business is ready to move forward on its digital transformation?
Many of the companies we talk to know they need to transform to stay competitive and have taken steps. A recent survey by Deloitte revealed that most companies are undergoing some digital transformation to enhance business goals like increase in financial returns, improved workplace diversity, and environmental focus by at least 22%. But there's no one-size-fits-all approach to digital transformation. Companies must assess their own unique business needs, customer preferences, and market opportunities to determine the best path forward.
This transformation presents numerous opportunities. To start, these trends offer a chance to re-invent business models and approaches in line with the new norm. Many businesses benefit by seeking strategic partnerships or working with new competitors in joint ventures. Such partnerships offer an opportunity to drive a scale of IT innovation and digital transformation that any business could not achieve effectively.
By adopting a cloud-first approach, these partnerships will provide the agility to enable all members of the coalition to respond quickly and innovatively as they seize digital opportunities along the way.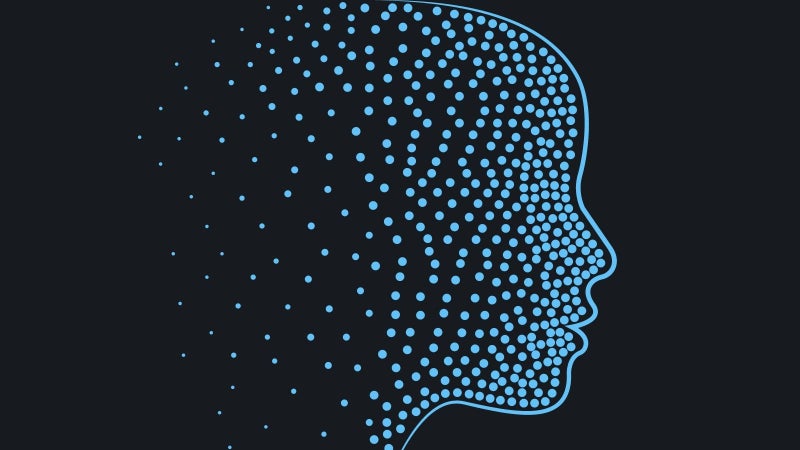 What is a cloud-driven approach for a business?
A cloud-driven approach is one in which the organization breaks down the traditional IT silos and works with cross-functional stakeholders across the business. This approach leads to more creative problem solving and innovative solutions that can help you reach your overall business goals.
A cloud-driven approach is also characterized by a shared vision that all employees understand and feel empowered to enact. A company's leadership team needs to be open and transparent about its digital transformation goals. It should work with its employees to understand what would motivate them most in their jobs.
When we say "digital transformation," we mean fundamentally changing how an organization does business from end to end. That means developing products, services, and internal processes that leverage technology to deliver value back to your customers.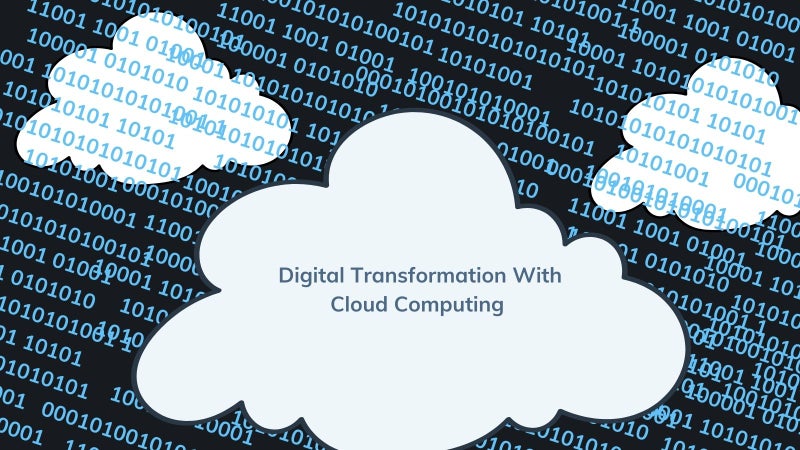 Cloud-driven businesses will benefit from this because it makes their company more flexible and scalable. The result of this? A more agile enterprise that can react quickly to changes in the market.
A cloud-driven approach to business isn't just about moving IT systems to the cloud. It's also about rethinking how your company uses technology to create products and run day-to-day operations.
By leveraging a cloud-driven approach, organizations today can leverage advanced capabilities, infrastructure, and flexibility that were previously only available in the on-premise world. These new ways of evaluating and implementing technology require thinking about best practices to optimize a cloud-deployed IT architecture.
How does a cloud-driven approach drives digital transformation in a business?
Digital Transformation is like 'rebuilding an airplane while in flight.' That makes it all the more important that both IT and business leaders develop a clear understanding of how cloud-driven approaches to digital technologies can accelerate their organization's digital transformation. It is imperative to build a business and IT alignment at the C-suite to simultaneously manage change across multiple departments.
All businesses want to improve their "digital profile" and become more successful. A cloud-driven approach connects the dots across business functions and people, enabling them to work seamlessly across channels to deliver company value faster.
Digital transformation is an ongoing process of enhancing business value by leveraging current capabilities, assets, and resources while re-skilling, redeploying, and upskilling the workforce. Digital transformation also enables businesses to generate competitive advantage by leveraging tactical technology trends such as cloud computing, mobility, machine learning/cognitive computing, social and security that are redefining the structure of today's enterprise.
It's no secret that digital transformation remains an integral part of business growth and business strategy today. Regardless of your role, method, or industry, digital transformation plays an increasingly critical role in how businesses attract the right talent while enabling them to respond quickly and efficiently to evolving customer demands.
With the rise of cloud computing, businesses have more opportunities to drive innovation through new technologies such as artificial intelligence (AI), machine learning (ML), Internet of Things (IoT), and big data analytics. For example, AI can analyze customer behaviors and buying patterns, allowing companies to provide consumers with personalized marketing campaigns that can help increase sales and customer satisfaction. Additionally, big data analytics will enable businesses to collect and interpret vast amounts of data, which allows them to make better business decisions faster.
Adopting a cloud-driven approach is critical for accelerating digital transformation in business. The cloud provides organizations with the flexibility they need to integrate cutting-edge technologies into their business processes. In addition, a cloud-driven approach helps companies quickly scale up or down based on changing market demands or business needs while reducing costs.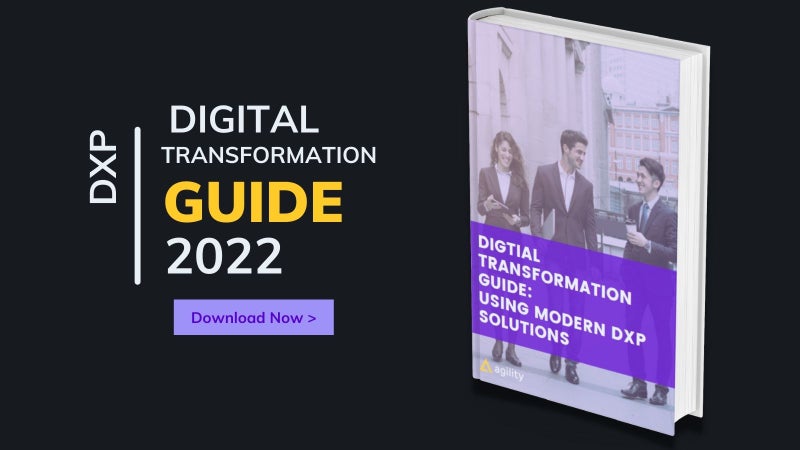 How are IT leaders expanding multi-cloud capabilities as a part of broader digital transformation strategies?
Digital transformation is the most pressing strategic imperative for businesses today. It's no longer a question of if your organization will transform, but when and how.
Leaders are expanding multi-cloud capabilities as a part of broader digital transformation strategies. In doing so, they're able to harness the power of cloud computing at scale. Most importantly, they're leveraging it to accelerate digital transformation in business.
As per the findings of a report by the CIO, 89% of IT leaders have expressed that they require advisors to understand the scope of the technology process and methods involved.
A Gartner study of IT leaders shows that cloud-driven strategies are the top priority for IT executives in the post-covid world. For many, this is a relatively new phenomenon. Only a few years ago, it was common to hear corporate leaders express skepticism about cloud computing and question whether or not it was safe, reliable, and secure.
Today, according to Gartner's research, 70% of organizations are using some form of cloud service in their infrastructure. These organizations are now able to reap the benefits of the cloud by focusing on building out the right multi-cloud capabilities, which can include public clouds like Microsoft Azure and Amazon Web Services, private clouds like VMware Cloud on AWS, and other technologies such as storage platforms (e.g., AWS S3) or databases (e.g., MongoDB Atlas).
By implementing a multi-cloud strategy, organizations can focus less on building new infrastructure and more on creating digital products and services that meet customer needs and support business growth. The ability to rapidly scale on-demand also enables these companies to manage unpredictable traffic surges without overpaying for extra capacity that goes unused most of the time.
Which are the different models used in cloud-based services for businesses?
A cloud-driven solution is a key to any organization wishing to transform effectively digitally. From startups to the Fortune 500, businesses of all shapes and sizes realize the power that a cloud-first strategy can give them over their competition. Whether leveraging existing SAP systems, adding on-demand capabilities, or building out new applications with fresh features, new cloud solutions will always be best suited to do the job.
The cloud has several models that allow users to carry out their tasks efficiently. These models are:
Software as a Service (SaaS) — Users can run apps on the internet using a compatible browser or device. SaaS has long been known as one of the easiest ways for businesses to expand their operational capabilities through a convenient means of product distribution—the internet.
Infrastructure as a Service (Iaas) — With Iaas, users access computer infrastructures like servers, routers, and storage space over the internet. The cloud service provider is responsible for managing these resources while taking care of applications and information stored in them.
Platform as a Service (PaaS) — This model allows users to develop applications using tools and services provided by the cloud vendor instead of having them installed on a separate server or infrastructure.
CMS- An Overview
The digital era has changed the way people interact with businesses and organizations. Today, customers expect companies to deliver engaging content at every touchpoint of their journey. Companies need to respond in real-time, at every stage of their customer's journey and across any device.
Whether you are a small business owner or a large enterprise, the need for having an effective CMS (Content Management System) is just as important. Maintaining an agile, scalable, and cost-effective approach to content is crucial for business growth and success in today's competitive market.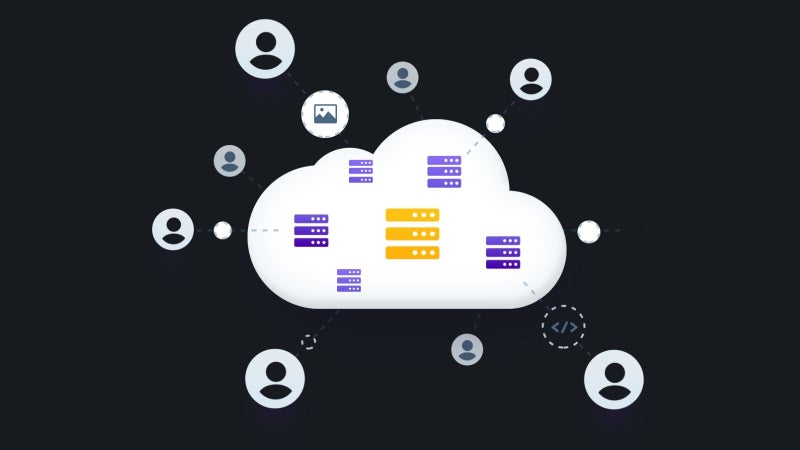 A CMS provides easy access for multiple authors and editors to manage content required by a website or app – from simple web pages to complex applications. A CMS also allows users to easily manage the entire lifecycle of your content – from creating, editing, and publishing it - without requiring any development expertise.
The CMS market is shifting. Open source platforms like WordPress and Drupal were once preferred for those looking to manage their websites. But as companies seek to accelerate their digital transformation in business, they're turning their attention to cloud-based alternatives.
Cloud computing is changing how businesses operate, and its impact is being felt across the board. You don't have to look far for evidence of this shift: The most prominent tech companies in the world—Amazon, Apple, Facebook, Google, and Microsoft—are wholly dependent on it.
How can the implementation of CMS help in growing your business?
Cloud-based CMSs are perfect for small businesses because of their scalability and cost-effectiveness. If your company is looking to expand, you can easily add new users without buying more hardware or software.
The good news is there are endless opportunities for businesses to reach their goals through cloud-based content management systems (CMS). You can even start today by learning the basics of what a cloud CMS can do for your business and how to begin leveraging one.
Because it's a web-based system, there's no need to download software or updates, making it simple to use. Instead of doing all your work on a single computer in the office, you can work from anywhere in the world with an internet connection. Furthermore, you can allow different team members to access the CMS from their own devices. This is useful when team members have regular meetings or business trips away from the office.
You don't have to worry about spending hours installing an expensive server at your office either. All you need is a reliable internet connection, and you're ready to go. As a small business owner, it's essential to focus on growing your business rather than worrying about technical difficulties with outdated software and hardware. A cloud-based CMS makes this possible by taking these issues out of the equation.
Wrapping Up
IT organizations must think differently, act differently, and deliver differently. From the perspective of providing a cloud-first, mobile-first digital experience to customers, it is essential for IT to rise above the tactical, operational level, focus on developing market insights and best practices, and embrace new technologies, people, and mindset to drive digital transformation.