In fact, over 80% of eCommerce stores fail within their first year.
An e-commerce business cannot just grow overnight. Sustainable growth is a long and difficult process. After all, there are basically only two ways to grow any business;
You can find new customers, or

You can increase the lifetime value of your existing customers.
1. Define Your Sales Cycle
It is vital for you to know how customers move through your sales cycle. For example, knowing how long a customer takes before they convert will allow you to figure out what to work on to drum up sales.
The sales cycle is comprised of the following steps:
Sales prospecting: In this stage, you look for potential customers and determine whether they need your product or service. You also look at whether they can afford what you offer.
Contact potential customers: You reach out to potential customers in the hopes of setting up a formal meeting. Your communication channel will depend on the prospect and the business.
Qualify customers: Here, you determine whether your prospect is able to purchase your product.
Product presentation: This is when you present your product as a solution to your prospect's problem.
Overcome customer objections: In this stage, you answer the possible objections your prospect may have to your product.
Close the sale: This is where your prospect agrees to make that purchase.
Generate referrals: Finally, you ask your customer for referrals for your product.
Keeping track of the sales cycle allows you to look at the efficiency (or lack thereof) of your sales process so you can make the necessary adjustments. Should you be more aggressive in social media? Or should you focus on SEO? Maybe you should do both.
2. Optimize Your Site
Search Engine Optimization is an essential part of marketing. The logic here is simple. How can your potential customers purchase your products if they can't find you in search results in the first place?
The easiest way to do this is to target keywords with a high monthly search volume and little competition. These can be found through Google Keyword Planner.
To start ranking for keywords, you need to create high-quality cornerstone content on these topics. You can then create guest posts on high-authority sites to signal to Google your credibility.
You should also ensure your site is SEO optimized on a technical level.
Take Amazon as an example. One of the reasons it is the top US retailer is its visibility in Search Engine Results Pages. When you Google, online shopping in the US, Amazon is at the top of the first page.
The story is the same for just about any product you can imagine.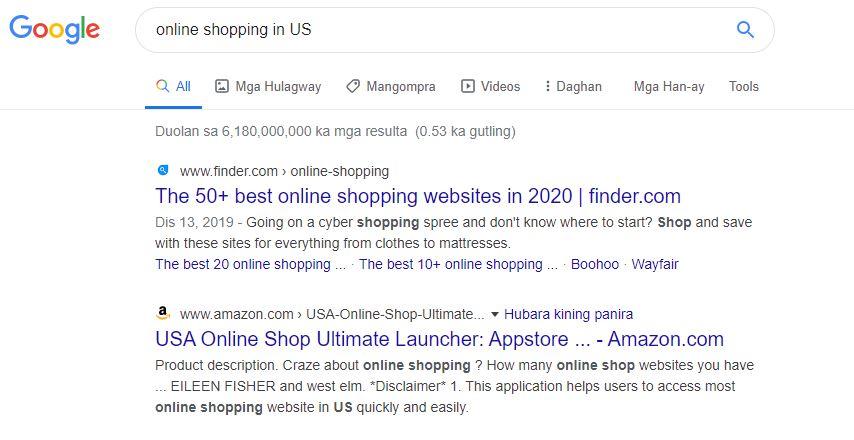 Compare this with the ranking of Costco, one of Amazon's rival retailers. In the same search, Costco appears on the third page, in second place.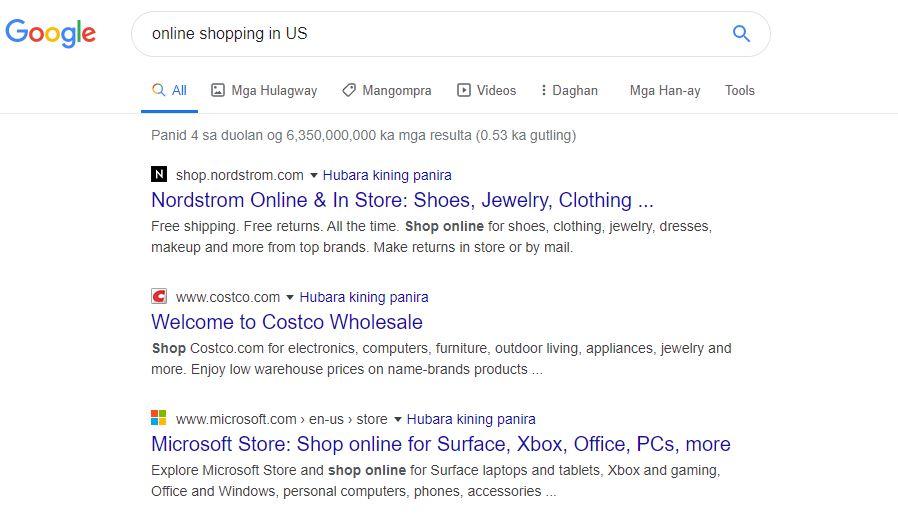 The results are telling. Based on e-marketer.com, in 2018, Amazon had a 49.1% share of US retail e-commerce sales. Costco sat a distant ninth place, with only 1.2%.
3 - Personalize the Buying Experience
Research proves that personalization of the shopping experience spurs loyalty. According to Segment's online survey, 71% of people express some level of frustration when their shopping experience is not personal.
The survey also found that 44% of consumers become repeat buyers after a personalized shopping experience.
You can personalize buying experiences by analyzing your customers' behavior when they visit your site. You can use your point-of-sale system to collect and store the data and can analyze customer management features to build a profile, including buying behavior.
Here's an example of a site offering a personalized buying experience.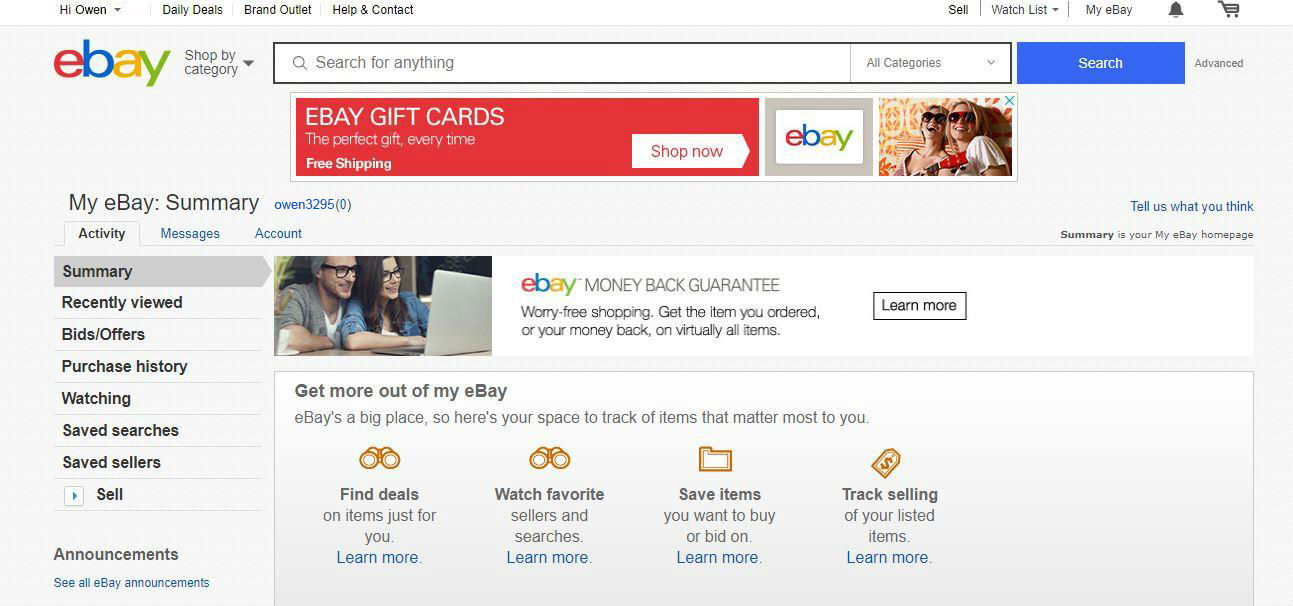 Note that eBay calls its customers by their first name. It was the customer who provided the name to eBay during the required registration to access the online retail store.
eBay even sends personalized emails to the customer directly after registration.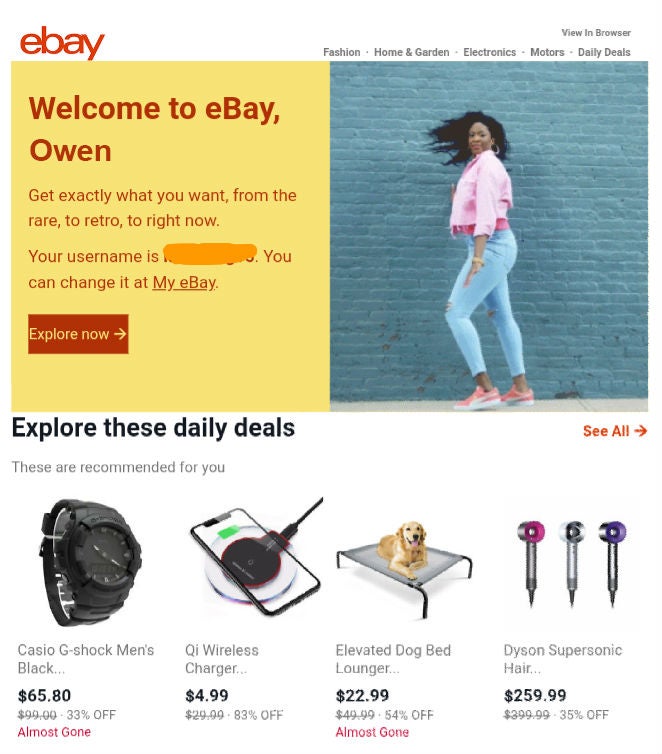 After the customer logs out and logs in again, eBay shows a list of popular products.
However, the list is actually based on what the customer searched for in their previous log-in. The customer previously searched for "headphones," so this is what appears at the top of the page.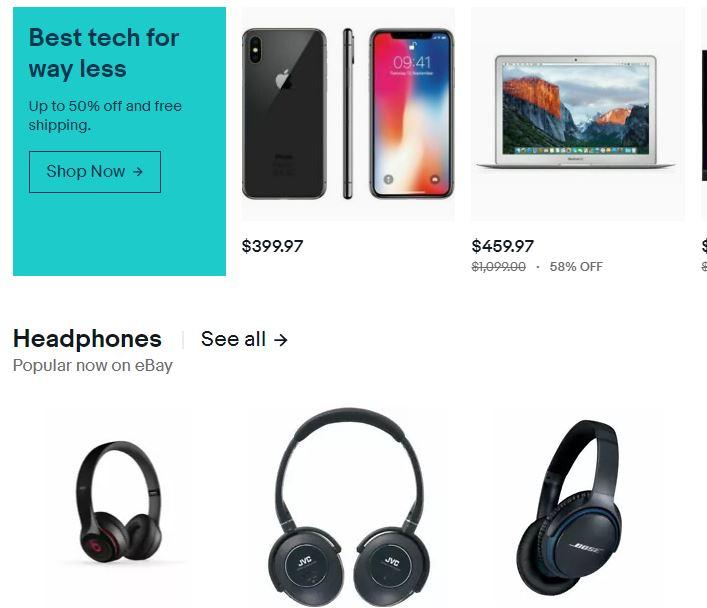 You can set your parameters to personalize your customer's buying experience. For example, instead of showing what's popular on eBay, you outright recommend the products the customer previously viewed.
4. Create Urgency in the Buying Process
Sometimes, people don't purchase a product because they suddenly thought it wasn't necessary. But if someone pushes them a bit, they can have that change of heart.
You can do this by creating urgency in the buying process. Sam's Club does this by specifying a deadline for the offer.
The offer gets the interest of the customer, but the deadline creates a Fear of Missing Out (FOMO).
5. Simplify the Check-Out Process
Some sites make it difficult for the customer to make a purchase — problems like too many input fields can cause frustration resulting in potential customers abandoning the purchase.
It's an all too common problem.
It is essential to track user actions at the checkout. Heatmap tracking, and input field tracking, can help identify problems, and improve on-site conversions.
Here's a good example of a site that has managed to make the checkout process easy.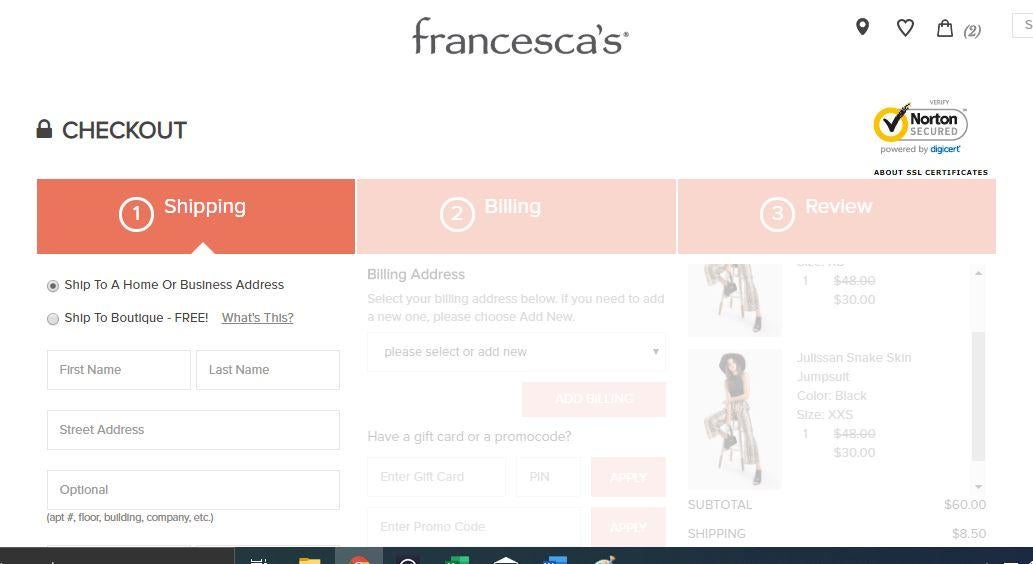 This online clothing store ensures a seamless checkout process by including everything the customer needs to fill out in one page.
The individual prices and the overall amount the customer needs to pay are both shown. There's no need to go back to see this critical data before purchasing.
6. Add an Exit Pop-up
Exit pop-ups are a type of website overlay that suddenly appears when the user attempts to navigate away from the site.
Take a look at this exit pop-up from WisePops, a web application.
Exit popups indirectly try to change the mind of the customer by giving them an incentive not to leave the site.
7. Include the Option to Continue Shopping Or Include Product Recommendations
One method to keep customers on your website is to include an option to continue shopping immediately after the purchase or to recommend other products to buy during the purchase. This is common sense.
There are plenty of effective product recommendation strategies, as this article by Churnbuster makes clear. A good example is the "frequently bought together" strategy.

These strategies help to maximize the average order value, and generate extra sales.
8. Offer Live Chat or a Chatbot
Live chat is an effective method for improving customer service and increasing revenue. A study by J.D. Power found that 42% prefer live chat to resolve their issues when they are shopping online. According to Acquire, 79% of live chat users use the service because it's the fastest way to get their questions answered.
A chatbox can be as simple as this.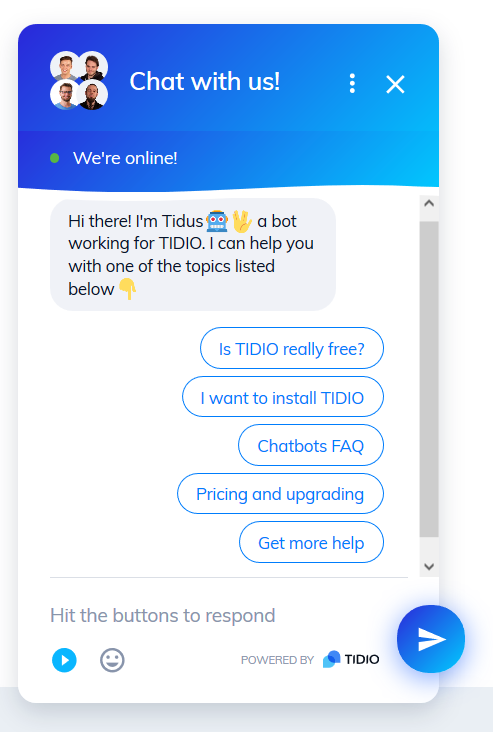 You can install a live chat or build your own chatbot. Both options enable you to provide customer support. While live chat needs to be manned, a chatbot can provide answers to the most common questions. It's also possible to offer a mixed solution, with a chatbot to answer common questions, but the ability of a human operator to take over when needed. You can find more tips on optimizing the customer support experience in this article.
9. Use An Entry Overlay
Businesses who want to be more aggressive can use an entry overlay or a welcome mat to require customers to interact. The idea of a welcome mat is to increase conversions onto an email list. Usually, a welcome mat will occupy the whole screen.
Below is an example of a welcome mat from the Nike website.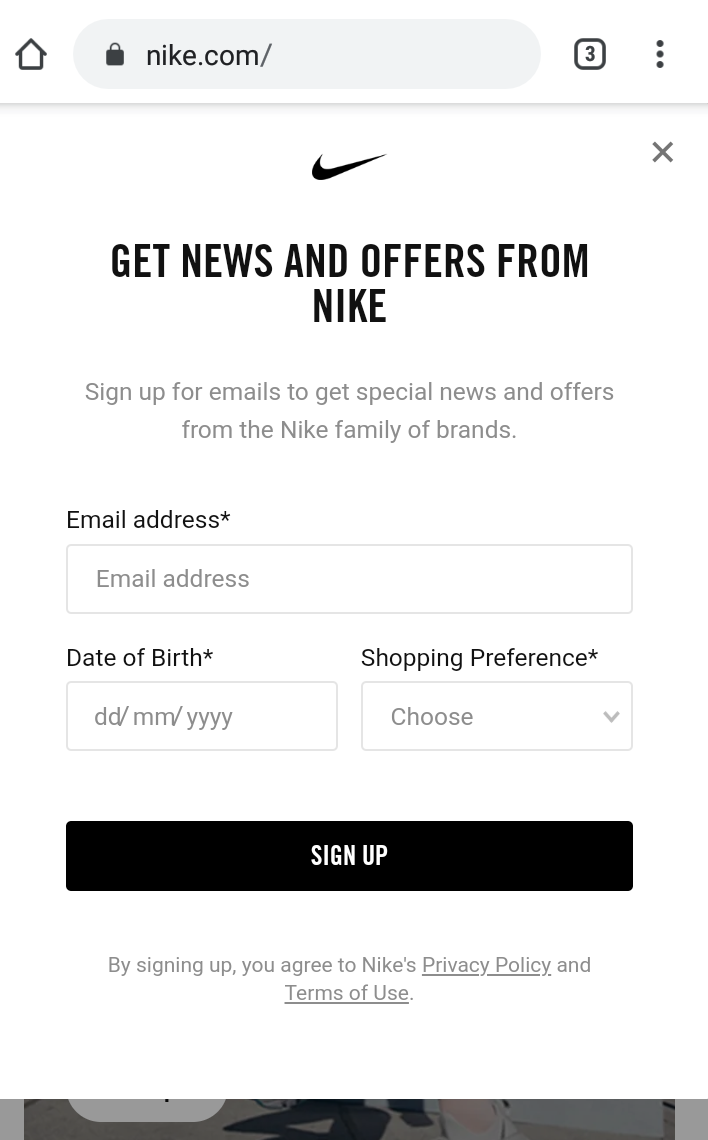 Notice the clear call to action in the overlay.
10. Insert A Hello-Bar or Slide-In Pop-up
Unlike the welcome mat, which can disturb the browsing experience of the customer, a hello-bar or slide-in pop-up is more discrete. If the welcome mat is typically used for a hard sell, other options are less intrusive. A hello-bar or slide-in pop-up can do the following:
Make announcements
Urge subscriptions
Showcase more content
Highlight what you can do
Here's an example of one from OptInMoster. The hello-bar appeared at the bottom right of my screen while I was reading one of the articles.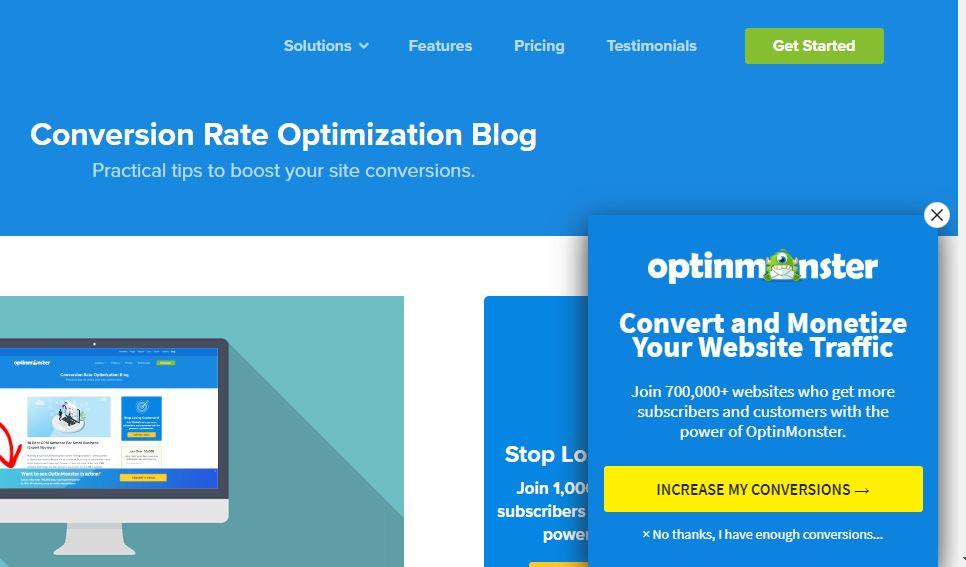 11. Add Social Logins to Your Sign-up Page
Social log-ins simplify the registration process. The registration process is a hurdle for many sites. According to In-touch Marketing, 86% of users find creating new accounts on websites inconvenient.
Take Pinterest, for example. If you're a first-time user, you are directed to this page that allows you to access Pinterest using your Facebook or Google account.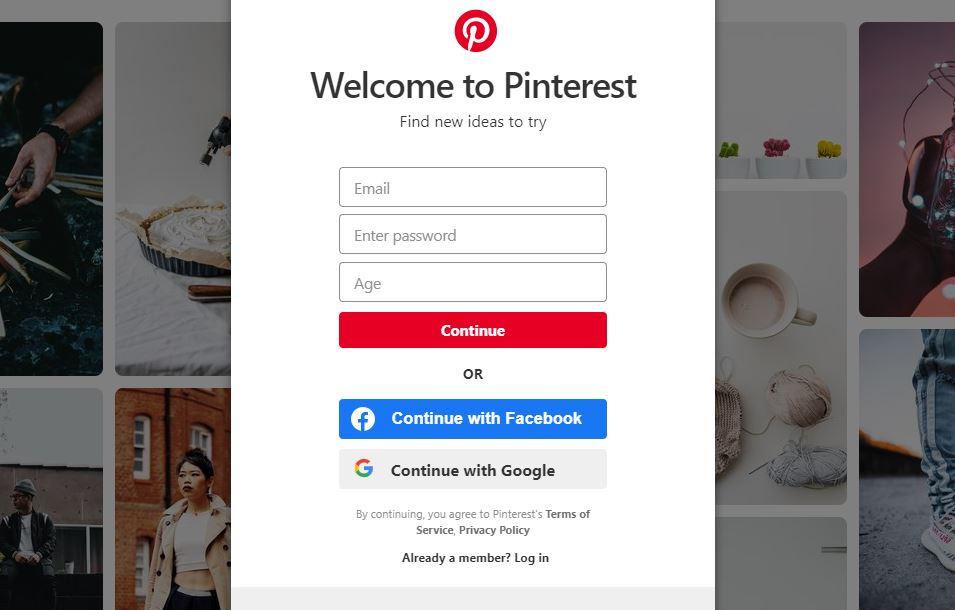 It's a lot easier to sign in using an existing account than create an account and remember the login details of yet another site.
12. Include Testimonials on your Site
Nothing boosts your credibility as a company more than accounts of the good experiences of your existing customers. You can put testimonials to good use by making them visible on your site.
You can see how Agility CMS uses testimonials on the homepage of this site.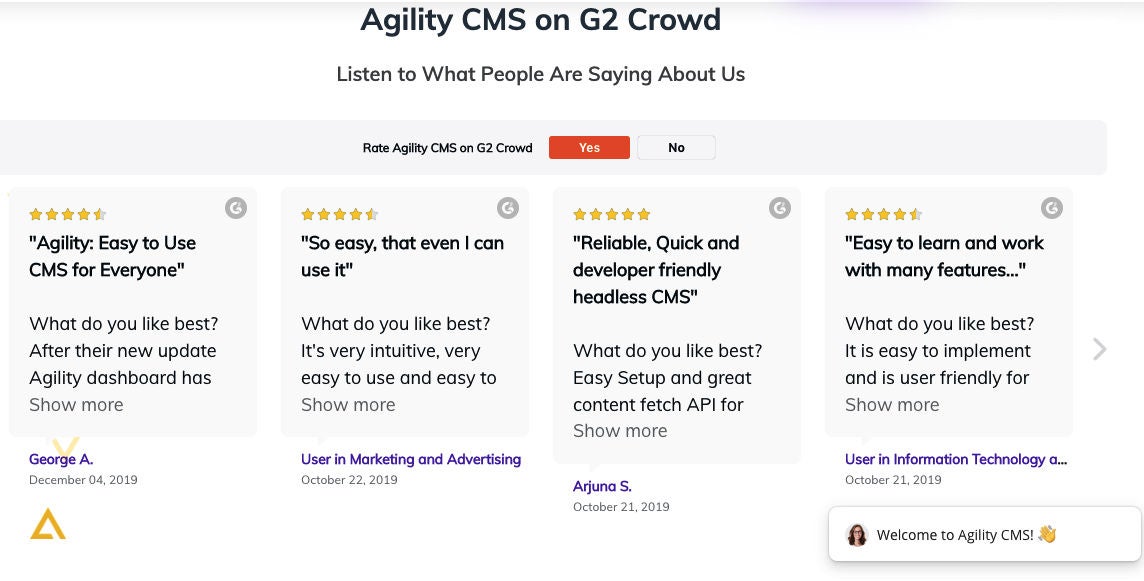 Testimonials play an important role in the buying process. They help convince potential buyers that a company will deliver on their promise, or that a product is of high quality. According to BigCommerce, a person who interacts with a testimonial is 58% more likely to be a customer.
13. Write Informative Product Descriptions
Product descriptions inform potential customers of what they can expect from a product. According to OneSpace, 98% of consumers have been dissuaded from making a purchase because of poor information. This makes sense, especially if you consider the fact that products sold online can't be physically touched and tested until they are purchased.
Here's an example of a product description incorporated on the jewelery site Astley Clarke.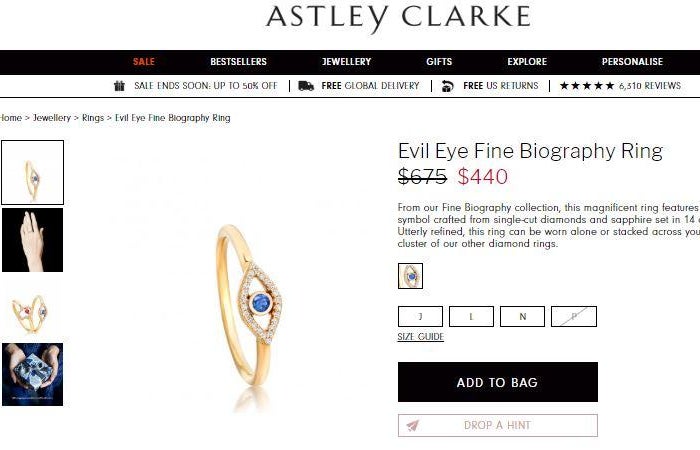 Apart from this product description situated near the product, Astley Clarke, a jewelry brand based in the UK, also made a table of the product's specifications.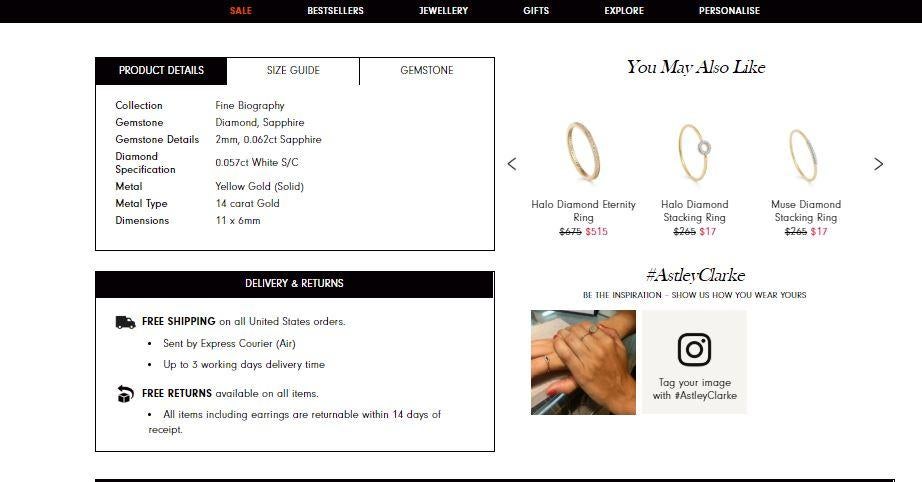 All of this information helps to inform a potential customer about the product before purchase.
The more details that you have on the product, the better. Make sure, though, that these details are accurate. A ShotFarm study found that 40% of consumers return products due to inaccurate descriptions.
14. Update Your Website
It is essential to update your website regularly. To make successful updates, you should make sure you can develop site features and deploy quickly by having the right infrastructure in place.
A headless CMS can help with this. If you don't know already, the difference between an ordinary CMS and headless CMS is that there's more separation between the back-end of your site and what the user actually sees.
This comes along with a bunch of benefits. For one thing, managing a site using a headless CMS is far easier, since you can focus more on the content and your users' needs, without worrying about the technical side of things. Headless CMs also offer better integration options.
This is crucial since it means that a headless CMS gives you the flexibility to create quick changes to your site, safe in the knowledge that you won't blow up the backend.
If you hadn't guessed already, that extra speed is where AgilityCMS takes its name.
Here's an example of a company that regularly updates its website. Uniqlo, a Japan-based clothing company, updates its content to include products that are apt for the season. Since it's winter in the US now, jackets and sweaters are more prominent on Uniqlo's site.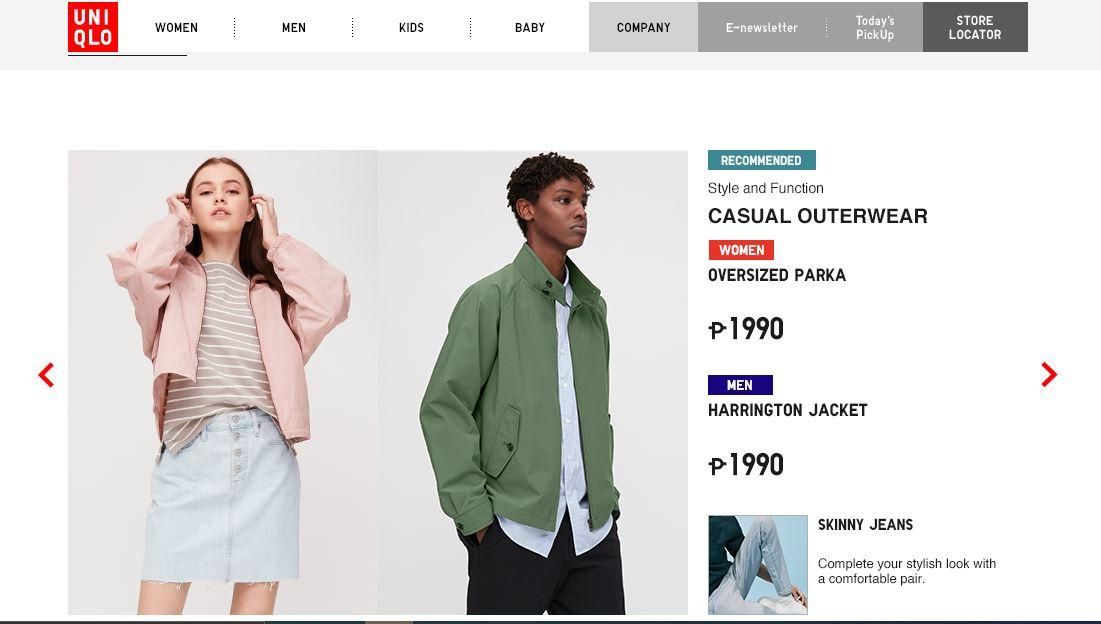 15. Use Email Marketing
Sending emails to visitors is one way of converting them into customers. Email can be used to send offers to users who left your website without purchasing anything and maintain engagement with customers.
Zalora, which sells apparel, footwear, and watches online, is very aggressive in its email marketing. Its subscribers who wander into the site but leave afterward receive emails ranging from discount vouchers to announcements of upcoming sales.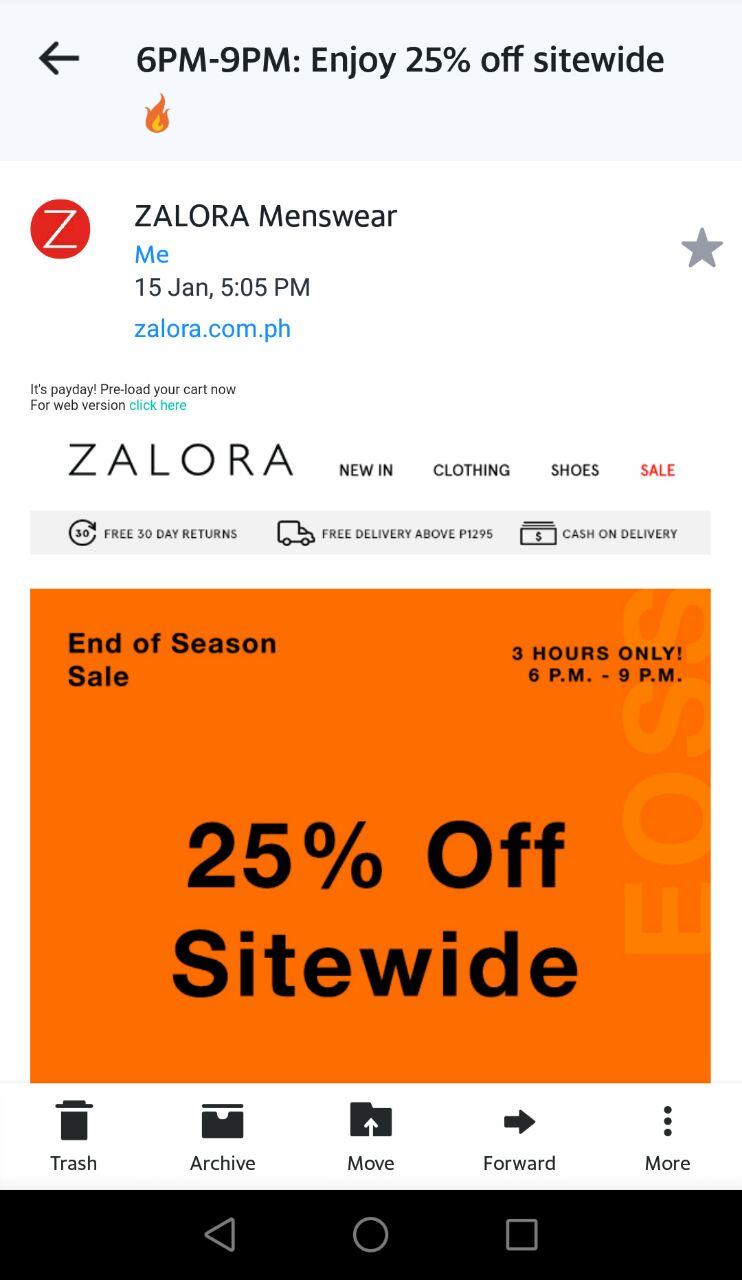 It's an effective sales channel. These offers help generate sales for Zalora. Of course, you need to run your email campaigns in the right way to avoid spam filters.
16. Run a Seasonal Promotion
Running a seasonal promotion has the following benefits:
It can increase sales during what could be considered a quiet period
It can maximize revenue during periods where a substantial amount of your transactions take place
It allows you to give your customers a memorable experience
It increases your visibility
Lazada, where people can purchase gadgets, homeware, and furniture, runs seasonal promotions to increase sales even during non-peak seasons.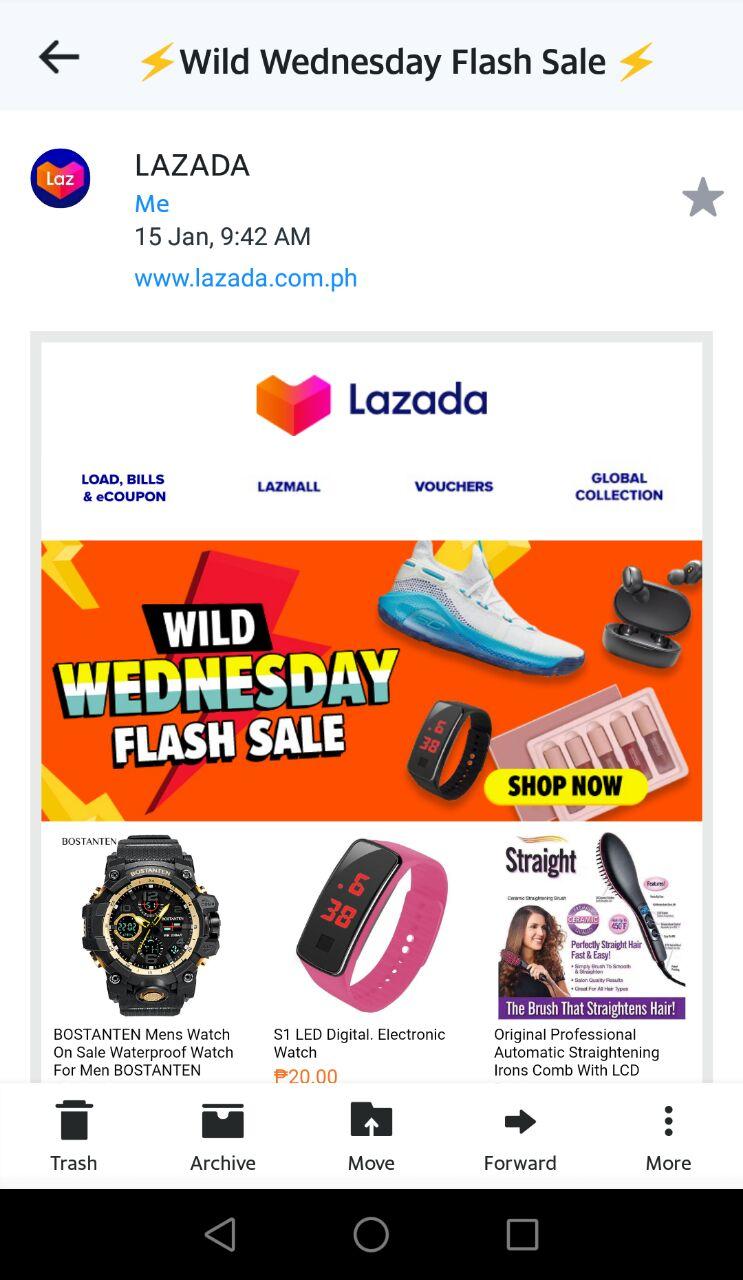 They run Wild Wednesday flash sales every week, where prices drop dramatically. Apart from the announcement of the sale on their website, subscribers also get notifications of the sale via email.
17. Use Instagram in Your Marketing
Instagram is an excellent platform to promote your products if you're running an e-commerce website. Consider this stat from E-commerce CEO - 68% of Instagram users engage with brands regularly, compared with Facebook's 32%.
Here's an example of what GoodGood, which sells low-carb and keto-friendly products, did to take advantage of the power of Instagram. Its Instagram account, which contains pictures of its jams and other items, has a link to the company's website where they can be purchased: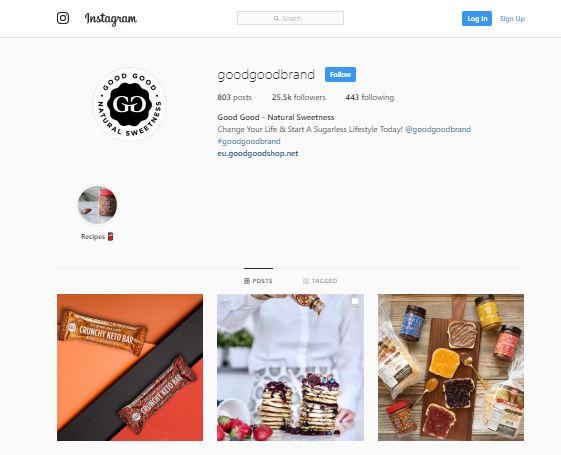 Instagram is a visual medium. If you are selling a product that has visual appeal, Instagram could be an effective marketing channel for your business.
18. Sell Products on Third Party Sites
Selling products on a third-party site can be a good way to increase revenue. Obviously, it's good to have people interact with your brand on your own site. However, you also have to consider the sales you could generate through marketplaces such as Amazon.
According to Statista, in October 2019, Amazon had almost 2.15 billion combined desktop and mobile visits, making it the most visited e-commerce property in the US.
An alternative to you directly selling your products through third-party sites is setting up an affiliate program. Assuming you have a high EPC for your products, affiliate marketing is an effective strategy for increasing sales as this guide makes clear.
19. Take Advantage of Website Custom Audience Facebook Ads
Custom Audiences match visitors from your website up with Facebook users. The chances you will get a match are high because of the sheer number of users of the social media platform (Facebook has over 2.45 billion monthly active users as of September 2019).
To make use of a custom audience, you need first to track visitors to your website using a Facebook retargeting pixel. It's important to track the details of your customers. You can then use this data to create custom audiences based on the demographic information of your customers.
With engaging ad copy and a good funnel, utilizing Pay Per Click advertising and custom audiences can be the fastest way to grow an e-commerce store. You can find a comprehensive guide to running Fb ads on Social Media Examiner.
20. Run a Referral Contest
Referral programs are an excellent way to promote your brand and ensure loyalty among existing customers. This is because referral programs incentivize your customers to tell their friends about you. These incentives can come in the form of free cash, discounts, or points.
Uber is known for its referral campaign: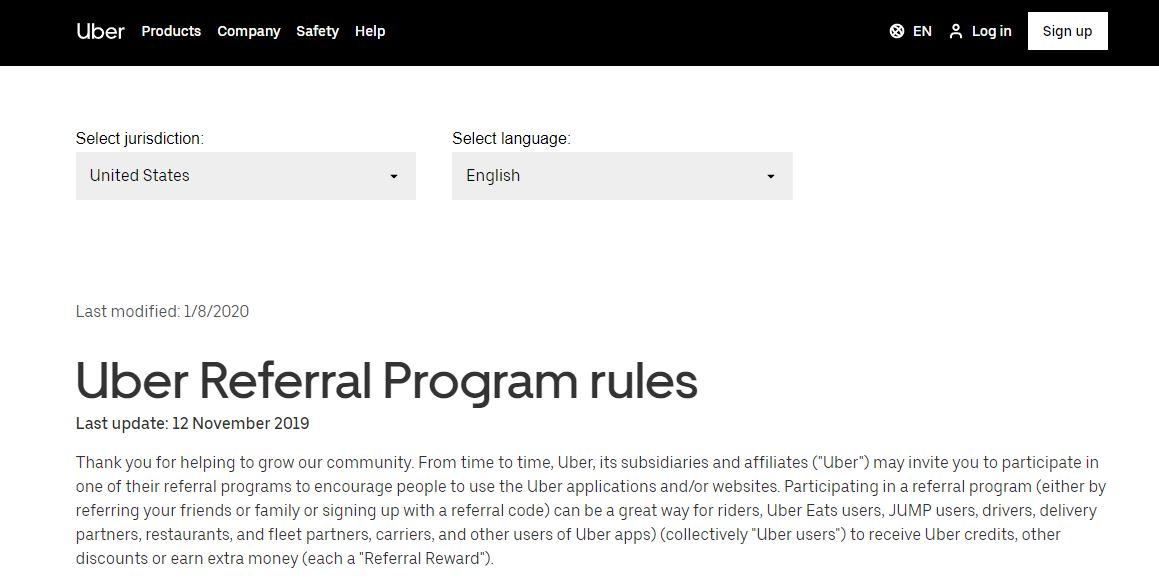 Under the program for riders, you can refer someone to Uber. They sign up using your code, you and your friend will enjoy a referral reward in credits. The credits can be used to pay for your next Uber ride.
It's a simple but effective way to incentivize customers to promote a company.
21. Run a Fan-Only Campaign
Fan-only campaigns are effective at generating brand loyalty. This is because this kind of campaign makes your customers feel like they are part of a community. You also make the customer feel special. That way, they don't see you as a company that wants to generate profit, but a company that genuinely cares.
Zalora, an online store that sells products ranging from shoes, clothing, and accessories, runs this type of campaign occasionally.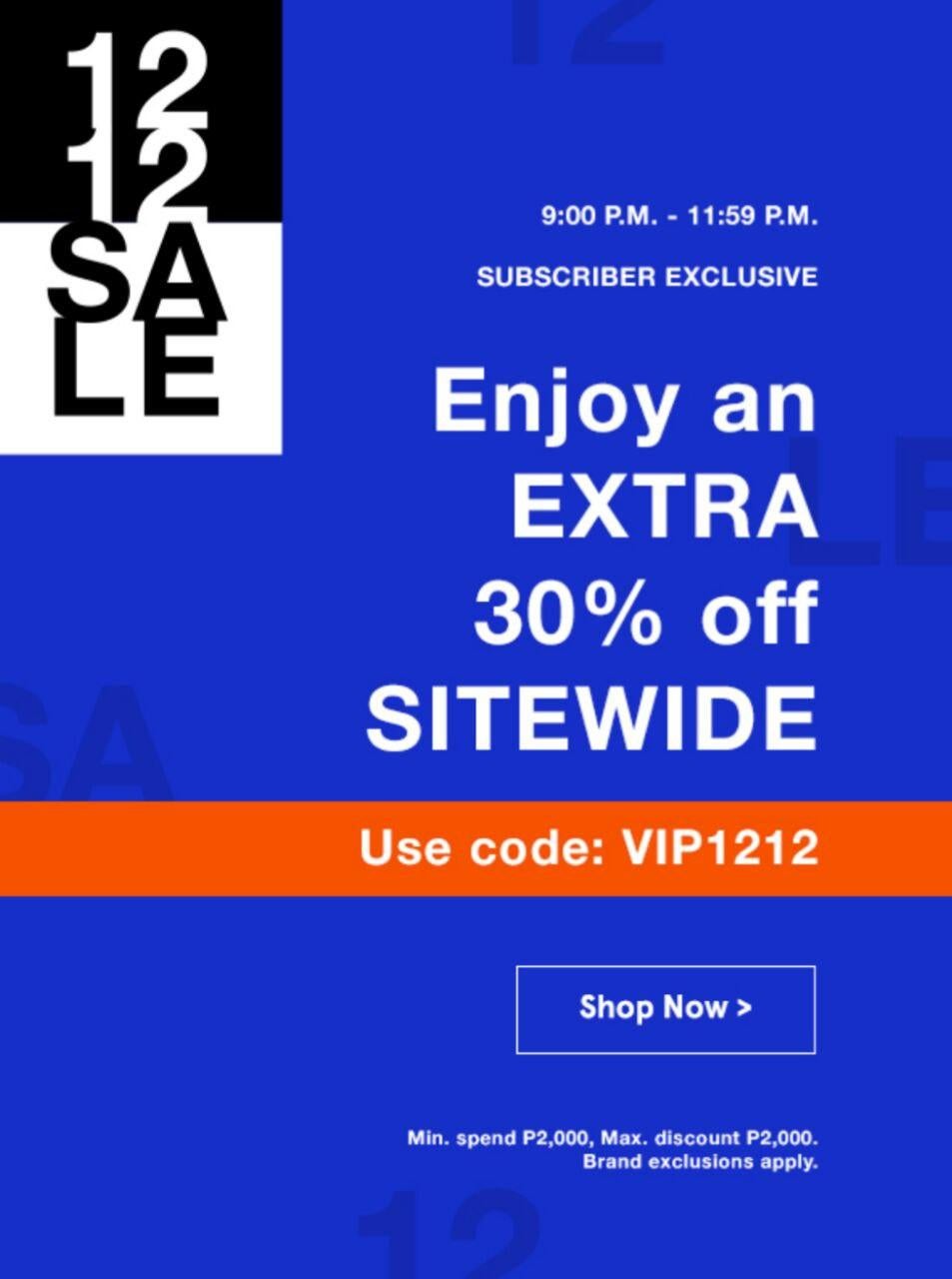 22. Guest Post
As we've already seen, guest posts are an important element of SEO. The more of the right kind of backlinks you can generate for your key content, the higher your content will rank in the SERPs.
Stilyo, a company that creates Shopify apps to help brands grow, uses content marketing to improve its rankings. On its guest post on Prisync, it naturally carries the link to its official website (the anchor text is "upsell products").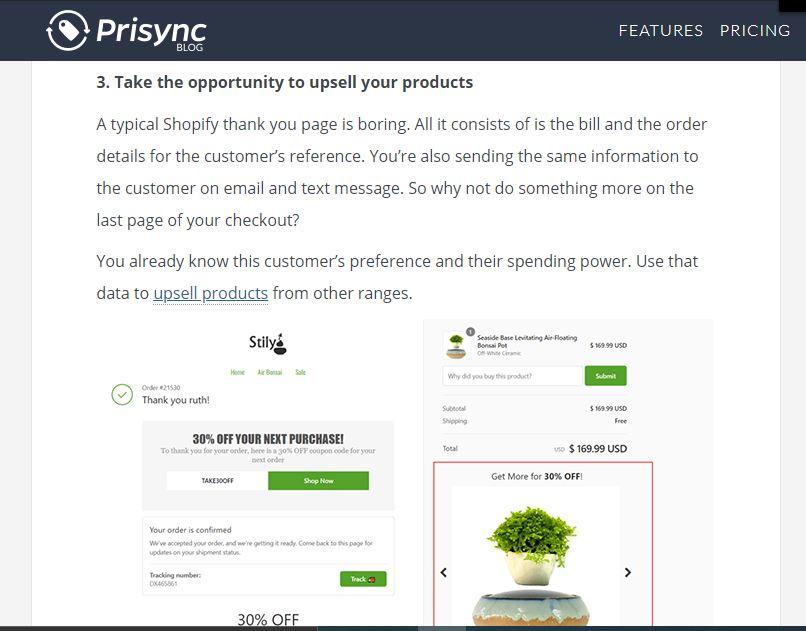 A content marketing campaign requires a significant amount of time and effort to generate results. However, once you get those results, it's like having traffic on tap. You can find a comprehensive guide to content marketing makes clear.
23. Influencer Marketing for E-Commerce
Another effective way to increase online sales is via influencer marketing. In 2017, Linqia found that 92% of marketers found influencers effective. The same study found that 39% of the marketers plan to increase their influencer marketing budget in 2018.
Only 5% planned to decrease their investment.
Even established companies recognize the power of influencer marketing. In 2017, clothing giant H&M partnered with fashion blogger Julie Sariñana for its Fall collection.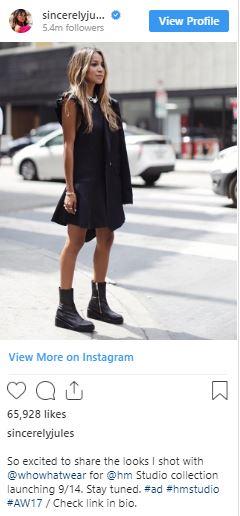 If you consider these influencers' followers are in the millions, all in a specific niche, you can only imagine the effect of their endorsement on your brand.

24. Develop a Mobile App
According to Statista, the number of smartphone users worldwide is expected to reach 3.8 billion by 2020. When you have that many people using smartphones, it makes sense for you to jump in on the wagon so you can create sales opportunities for your brand.
Besides, mobile apps have added benefits. They create personalized experiences that enable customer loyalty and retention. If you plan to develop an app, it's important you measure the correct metrics. This will ensure you get the highest ROI.
25. Use a Cart Abandonment Email Sequence
According to the Baymard Institute, the average online shopping cart abandonment rate is 69.57%. Let's round that off and say you have a 70% shopping cart abandonment rate.
Let's put a figure on that. From 1000 potential customers, you get 300 sales. Any improvement in that abandonment rate, however marginal, will boost profits.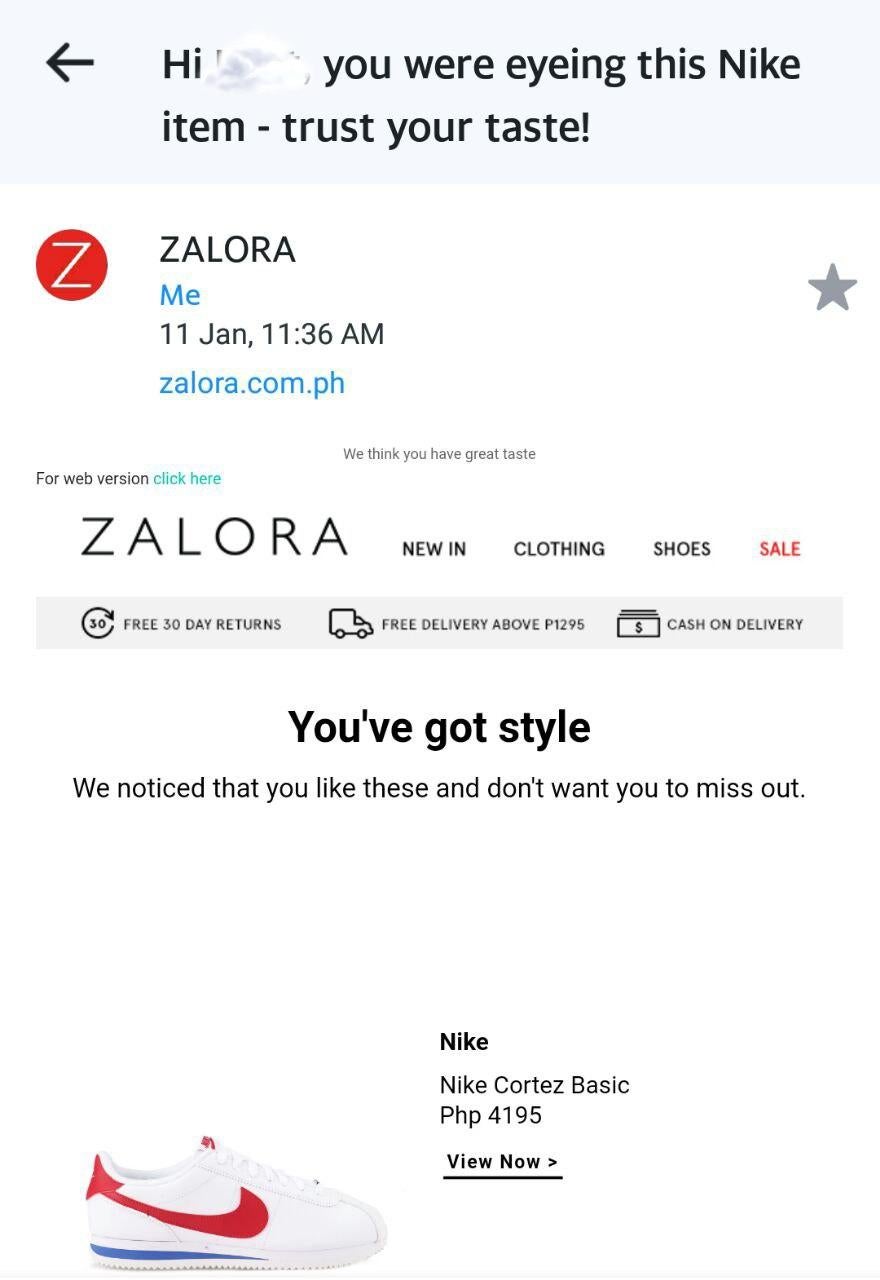 By now, you've probably got several ideas to market your e-com business. However, it's not the strategy that's important; instead, it's the implementation.
For this reason, I recommend planning and organizing your campaign into a simple actionable plan to help articulate the right set of goals and objectives. And if you want to amp up your planning, follow a set of S.M.A.R.T goals to help with KPIS.
Point is, make sure you plan ahead before jumping the wagon with a strat. Remember, execution trumps strategy.
Effective E-Commerce Marketing Strategies
In this article, I shared 25 eCommerce marketing strategies to grow your business. These include defining your sales cycle, optimizing your site, personalizing the buying experience, creating urgency in the buying process, improving the checkout process, and more.
It is essential to understand that growing an e-commerce store is a matter of incremental change. By implementing the tactics shared in this article, you can slowly scale your business and optimize your sales process, increasing the ROI for your business. Now it is up to you to take action.
About the Author:
Owen Baker is a content marketer for Right Inbox, an email scheduling tool, and Voila Norbert. He has spent most of the last decade working online for a range of marketing companies. When he's not busy writing, you can find him in the kitchen mastering new dishes.