So, picture this. It's January and you have your headless CMS ready to take your content on a fantastic journey. You've read tons of articles but still can't figure out how to get your content in front of your consumers.
If you're out-of-date with your marketing efforts then check out these 10 marketing trends for 2020 that will help your business thrive!


1. Customer Experience
The customer experience (CX) isn't going anywhere in 2020, nor will that change. More customers are stating that customer experience is a big part of how they make purchasing decisions. This means more of us are demanding better treatment and are willing to pay for it.
According to a study conducted by PWC, 73% of us say the customer experience is an important factor.
68% of business-to-business marketers agree that delivering a consistent, high-quality customer experience is very important in today's marketplace.
2. Agile Content Management
Agile Content Management allows editors to store and monetize their content without the need of a developer having to write any code. Using this approach in 2020 will give your editors ultimate freedom. This is not only a content-first approach; it's an agile way of thinking.
Most headless CMSs only handle your content, but Agility CMS provides a complete ecommerce offering, helping you turn your content into conversions and revenue for your business. You can send your content to as many destinations as you wish: websites, mobile apps, digital signage, P.O.S., virtual reality – whatever the future holds for you! Agility CMS allows you to integrate with any marketing automation platform or CRM. Ecommerce, Search, Ticketing, SEO for Pages, and User Generate Content (UGC) are already built-in. No need to search for 'plugins' or 'addons'.
If you're rebranding, redesigning, or expanding to new markets, you can launch it faster! Organize your content once across all your channels! Save money, save time and, overall, send your content to multiple destinations in 2020!
3. Personalization
A great personalization experience begins with tailoring buying preferences to the needs of individual consumers. Think of this being wrapped into an omnichannel experience. Consumers want real-time interaction that is best suited to their browsing habits and transaction history. In fact, by 2020, 51% of consumers expect that companies will anticipate their needs and make relevant suggestions before they make contact.
78% of U.S. internet users said personally, relevant content from brands increases their purchase intent. This means websites that dynamically change to display relevant "You may also like" sections on product pages already have a one up.
A great example is subscription-based products that use personalization to tailor the shopping experience to the consumer. BarkBox is a monthly subscription that provides dog lovers with products, services, and personalized experiences. They have over 600,000 monthly subscribers! All you do is answer some basic questions about your dog and voila! They'll tailor the box for your pup based on their age, breed, and size.

4. Omnichannel Marketing
SaaS companies, such as Agility CMS, are providing the tools to manage your omnichannel strategy easily. If you aren't already adopting this approach, it can be a challenge.
For me, Starbucks is the ultimate omnichannel experience inspiration thanks to its next-level loyalty rewards program.
Starbucks gives its coffee-loving customers an easy way to load money onto its app and reap the benefits of its loyalty program. It can be used to make purchases in-store and online. Shoppers can check and reload a card's balance using their phone (website or app), on a desktop, or in-store. Changes are updated immediately across all channels as soon as they're made. If a customer notices, in line at Starbucks, that their balance has dwindled down to $0.05, a few taps on their phone or the P.O.S system will square them away before the cashier asks, "Good morning, what I can I get for you today?".
It's seamless.
So, instead of defining and planning separate experiences for in-store, desktop, and mobile, it's time to integrate all three into one shopper-friendly experience.
5. Influencer Marketing
Influencer marketing has its pros and cons, but when done tastefully, it can reap some significant benefits. Think of influencer marketing as word-of-mouth marketing which can generate more than twice the sales of paid advertising. It focuses on using key leaders to amplify your brand message to a larger market. Influencers don't necessarily have to be well-known celebrities; they can also be Instagram or YouTube personalities with a huge niche following who can help spread the word about your business or product through their social channels.
Influencers can also be someone that is well known in the type of industry you're in, say, technology or web development. Sometimes when people think of influencer marketing, they assume it has to do with retail, but influencer marketing can be for all types of products or any industry.
Another way to get influencers talking about your product or brand is by getting them to write a blog for you. Have them interview you and then get them to share the blog with all their followers. They may even be okay with you re-sharing their blog on your website as well.
Here are some statics from HubSpot that show the value of influencer marketing.
6. User-Generated Content (UGC)
User-generated content (UGC) has become an important part of the content marketing strategy in the current era where customers are ready to rave about your products or services online. UGC refers to the content that is created by the users of a brand. It can be anything from comments, reviews, and images to social media posts.
User-generated content acts as social proof to promote your brand's message, helping you expand your social followers, strengthen relationships with clients, instill trust in the target audience, build SEO value and boost sales.
88% of consumers trust online reviews written by other consumers as much as they trust recommendations from their personal contacts.
7. Voice Search & Smart Speakers
The demand for voice devices from consumers is at an all-time high. Products such as Amazon Echo and Google Home are expected to generate $3.5 billion by 2021.
People are using their voice-activated speakers as if they were human. They're saying "please," "thank you," and even "sorry." People perceive the devices as more than just an electronic toy, they're more akin to another person or a friend.

Chatbots and conversational marketing fit well into this category as well. Both will continue to be an important part of digital marketing in 2020. Chatbots use artificial intelligence to curate instant messaging to chat in real-time, day or night, with your customers or site visitors. Gartner predicts that by "2021, more than 50 percent of enterprises will be spending more per annum on bots and chatbot creations than traditional mobile app developments."
8. Artificial Intelligence
Remember the popular photo app called 'FaceApp Challenge' that went viral this past summer? It used artificial intelligence to apply filters that can make you look older or younger in addition to other effects. Celebrities such as rapper Drake uploaded his photo on Instagram and were even offering free tickets to his concert to whoever could "caption" the photo best.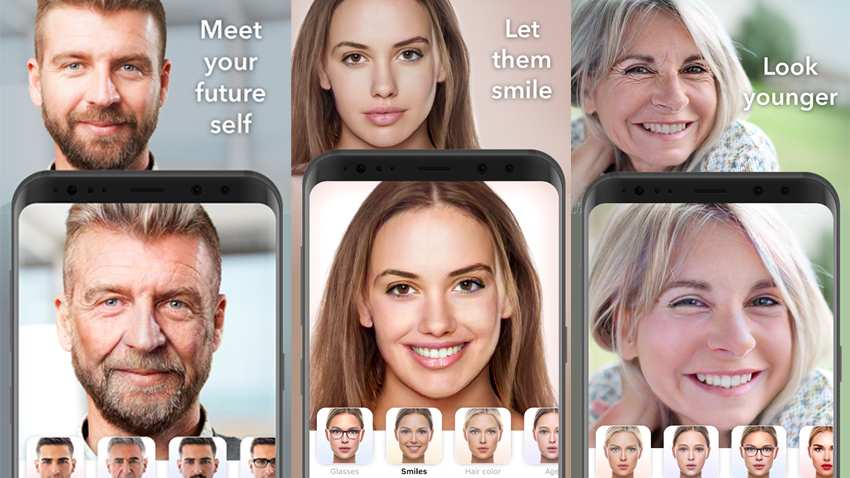 Artificial intelligence (AI) helps you gain a deeper understanding of your customers. According to Gartner, AI is forecast to reach $3.9 trillion in 2022. Many organizations are incorporating AI into their digital transformation strategy, and there's no sign of it slowing down.
There are a few ways you can leverage artificial intelligence going into 2020. You can use AI to help you analyze and understand your consumer's behavior of your website visitors and search patterns. You can also use data collected from your social media platforms and blog posts to know how your customers find your products and services.
9. Social Media and Messaging Apps
More than 80% of consumers are more willing to research and evaluate products from brands that they follow on social media. And in today's market, over half of all customer service questions and issues are started on Facebook, Twitter, etc. It's important for retailers to be on social media to help consumers make buying decisions and to field questions or complaints (and complements too of course). It provides an easy and direct line to consumers, one that they expect when they need to reach out for any reason.
With the vast number of channels available, being able to stay connected to your customers has grown exponentially. Back in the day, you were able to call, fax, or email. Now you have access to popular social channels like Twitter, Facebook, Instagram, etc., which allows your customers to connect with you in a much faster and convenient way. Use these channels to create connections and easily communicate with your customers. Below, you'll see a collection of benefits, inspiration, and suggestions when using social media as a way to connect with your customers.
Here's what Single Grain suggests are the benefits to using social media stories:
Increased brand awareness
Constant engagement with followers
Cost-effectiveness
Increased traffic to your web page
Opportunity to reach larger audiences
They also suggest getting inspired by some of these ways to use social media stories:
Use polls within Instagram Stories
Add links to your Instagram social media Stories (if you are brand-approved)
Take advantage of Snapchat's geofilters
Add location tags
Add mentions for other brands and your fans
Give live video a try when creating Instagram Stories
Invite followers to explore more with clear call-to-actions
Also, here's a list of suggestions from Buffer on what types of content to post on each social media platform:
Facebook: Videos and curated content
Instagram: High-res photos, quotes, Stories
Twitter: News, blog posts, and GIFs
LinkedIn: Jobs, company news, and professional content
Pinterest: Infographics and step-by-step photo guides
Don't forget that doing little things like offering rewards, running a contest, collecting customer reviews, engaging with user comments, supporting a cause, and using powerful hashtags are all things that will make your social media strategy blast off in 2020!
10. Video Marketing
Video marketing is one of the most effective digital marketing strategies. By 2022, the number of videos crossing the internet per second will approach 1 million translating into 82 percent of all online traffic!
There are many different ways that you can incorporate video into your marketing strategy. Here are some ideas: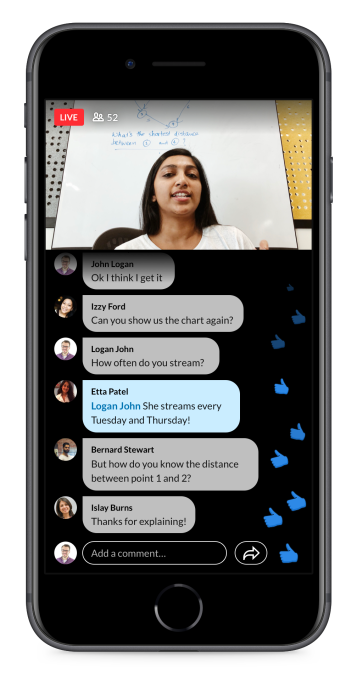 YouTube's 360-degree videos: This trend embraces a more interactive experience. Click play on the video and look for the circular symbol in the top left corner to start sliding the moving image left or right. Try it out below with the video I linked from National Geographic.
Podcasts: Turn your voice-only podcasts into a video as well. Many people like having the closed caption option to listen to a podcast especially if they are traveling but like the idea of still being able to watch a video.
This isn't necessarily video, but Facebook also offers a 360-degree view of photos which is pretty neat too.