Why and How to Leave your Outdated CMS- Stop wasting Time & Money!
Webinar
Aug 11, 2022
3:00PM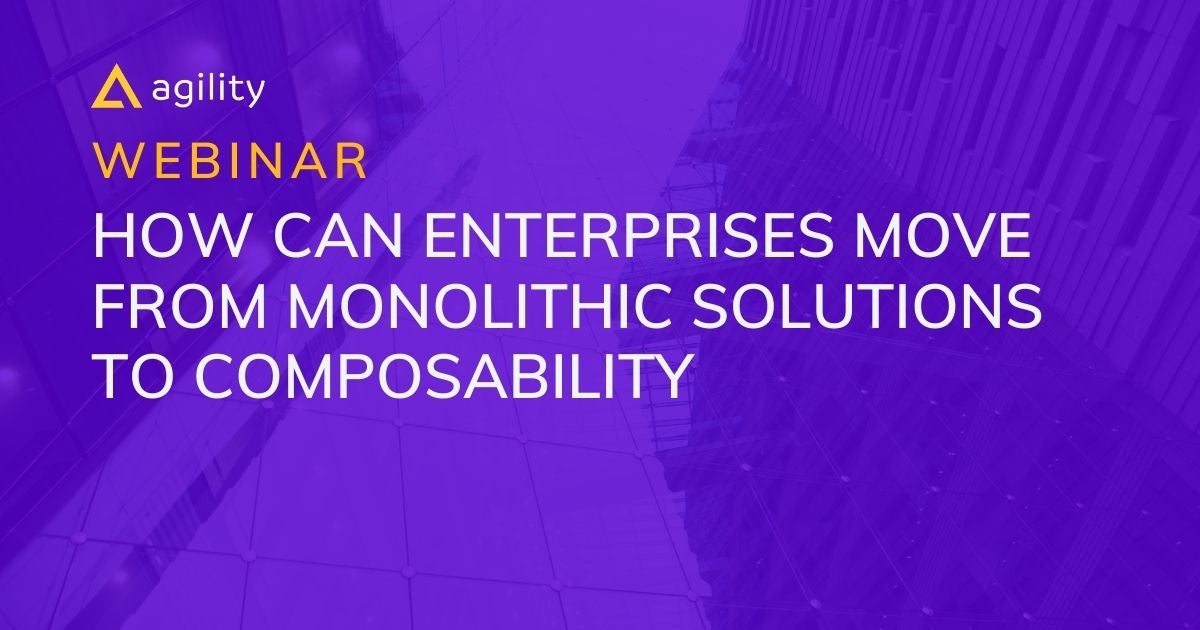 Composable architecture is all the rage, but is it attainable, or will the migration be a massive undertaking?
What will be covered?
Does your enterprises have to rebuild their site? How long does that take?
When is a CMS migration necessary?
Why are integrations an integral part of composability?
Questions to ask yourself when considering migrating. For example, is your team tech-savvy? What kind of sites or apps will you be managing?
Tasks to complete before migration.
How to migrate
Speakers
Joel Varty, Host
Joel Varty, President of Agility CMS, API-based Headless CMS designed with both developers and marketers in mind, has over 20 years of experience in customer relationship management, product management and has embraced cloud technology as a ground-breaking concept over a decade ago.
Marcelo Lewin, Guest
Marcelo is passionate Content Solutions Architect and Project Manager focused on Headless CMS technologies, Content Modeling, Content Architecture, Content Strategy and Jamstack. He is also the founder and head of content and community at HeadlessCreator.com, which is now owned by Uniform.dev.
Tim Benneks, Guest
Tim has a rich history with e-commerce, enterprise clients, large scale software architectures, leading multi-cultural teams of developers. He also has a strong focus on the balance between the idealism of development and the pragmatism of delivering a project on time and budget.
Back to Event Listing
Take the next steps
We're ready when you are. Let's chat about your problems. Let's find the solution.