Choosing the Right CMS: Success Story
The team evaluated over 25 CMS packages from a variety of sources. Why did they choose Agility CMS?
100%
Confidence there would be no limitations
The College of Professional and International Education at California State University, Long Beach (CPIE) is a large, urban University in the 23-campus California State University system. CPIE, known as "The Beach", not only offers a vibrant, diverse, environment for international students but is surrounded by the best that Southern California has to offer, and is an ideal place to live, learn, and discover.
Confusing digital content
The current methods for managing digital content were confusing and spread out over 4 disparate products. CSU team had a registration system, which would need to stay in place, and that would need to work in conjunction with their CMS toolset.
Choosing the right option
The team evaluated over 25 CMS packages from a variety of sources, such as the Gartner Magic Quadrant, G2 Crowd, CMS Critic, CMSC Media, Tech Radar, Finances Online, and Forbes. Various other references were used and studied extensively during the research process that included websites, articles, PDFs, and blogs.
The cost of the original 25 contenders ranged from open-source (technically free, though research says this is almost never the case), to $250k annually per solution. Those on the upper end of the price tier and those who did not compare well to their list of desired features and capabilities were immediately dismissed. Further research at this point showed that not only are there hundreds of options, but that those options are divided into three primary types of solutions – Traditional, Decoupled, and Headless. 
Agility was the only system we reviewed where we had 100% confidence that there would be no limitations to our development.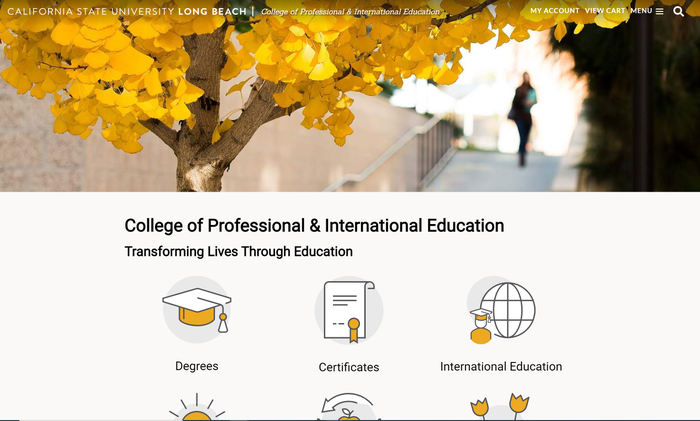 Considerations of price and ease
When considering return on investment (ROI) with regard to long-term cost savings, support, security, flexibility, scalability, and ease-of-use for marketing communication, and ease-of-development for IT, all research pointed to the selection of a decoupled solution. After extensive evaluation, Agility was determined to be the best fit.
Agility provides the flexibility of a headless solution, along with the added benefit of a traditional CMS, which includes many built-in features for the exceptional content experience, like Page Management. This solution will provide the quickest time to market, require the least amount of assistance from IT, be the simplest for marketing communication to employ, and after all associated costs were considered, provide the greatest return on investment versus the other viable CMS candidates we evaluated.
Full control and functionality
The evaluation team at CPIE decided that Agility would give them greater flexibility than the other systems they looked at. 
They were able to easily adapt and add functionality to their site with their own team. It will make integrating with 3rd party systems like Higher Reach, Salesforce, and PeopleSoft seamless.  If they were to use a hosted solution, one where the website is hosted on external servers, they would not be able to integrate Higher Reach in the same manner they are now.
Agility's architecture made it possible for their team to create custom code that makes that integration possible, all while keeping the website hosted internally.
Also, having full control of the web service, the website code, and the content gives them the ability to handle current or future functionality that may be needed for the website.
Agility was the only system we reviewed where we had 100% confidence that there would be no limitations to our development.
See Other Customer Success Stories
Take the next steps
We're ready when you are. Let's chat about your problems. Let's find the solution.