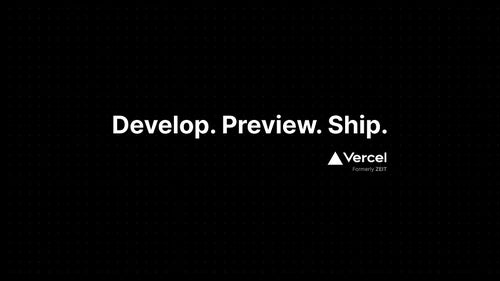 Vercel
Develop. Preview. Ship.
Vercel Now is the optimal workflow for frontend teams.
All-in-one: Static and JAMstack deployment, Serverless Functions, and Global CDN.
Vercel, one of our partners, makes it easy for JAMstack developers to build static websites in Agility CMS. In this article, we'll recap one of our latest webinars and explain how Vercel and Next.js give extra agility to Agility CMS.
What Is Vercel?
The easiest way to deploy a Next.js website to production is to use Vercel from the creators of Next.js. Vercel is an all-in-one platform with Global CDN supporting static & Jamstack deployment and Serverless Functions. You can get your Next.js and Agility CMS website deployed with a Preview Environment setup within minutes from your Agility CMS Manager!
Built on top of AWS Lambda, Vercel's technology has been under development for several years now. Vercel provides developers with a CDN out of the box and has a new preview capability that facilitates blazing-fast website previews as well as server-rendering capabilities for JAMstack development.
Why Vercel?
With Vercel, you can build fast websites and applications, which can enable three significant performance gains:
Better Preview Environment
More Efficient Page Management
Faster Content Publishing
How to start with Vercel?
We've made it super easy for you to deploy your Next.js and Agility projects to Vercel with the integration built-in to the Agility CMS Manager.
You can try our two Next.js starters with Automated deployment to Vercel.
Blog Starter with Next.js and Vercel
This project is a fully-featured blog, but that's just the beginning. The code itself is based on components licensed from the Treact project, which has over 50 components that are ready for you to customize however you like.
Additionally, the code takes advantage of Styled Components and Tailwind CSS using the awesome Twin Macro project.
That's a lot of awesome technology in one starter project! Thankfully, it all works out of the box, and you can deploy it automatically to Vercel for free - no coding required.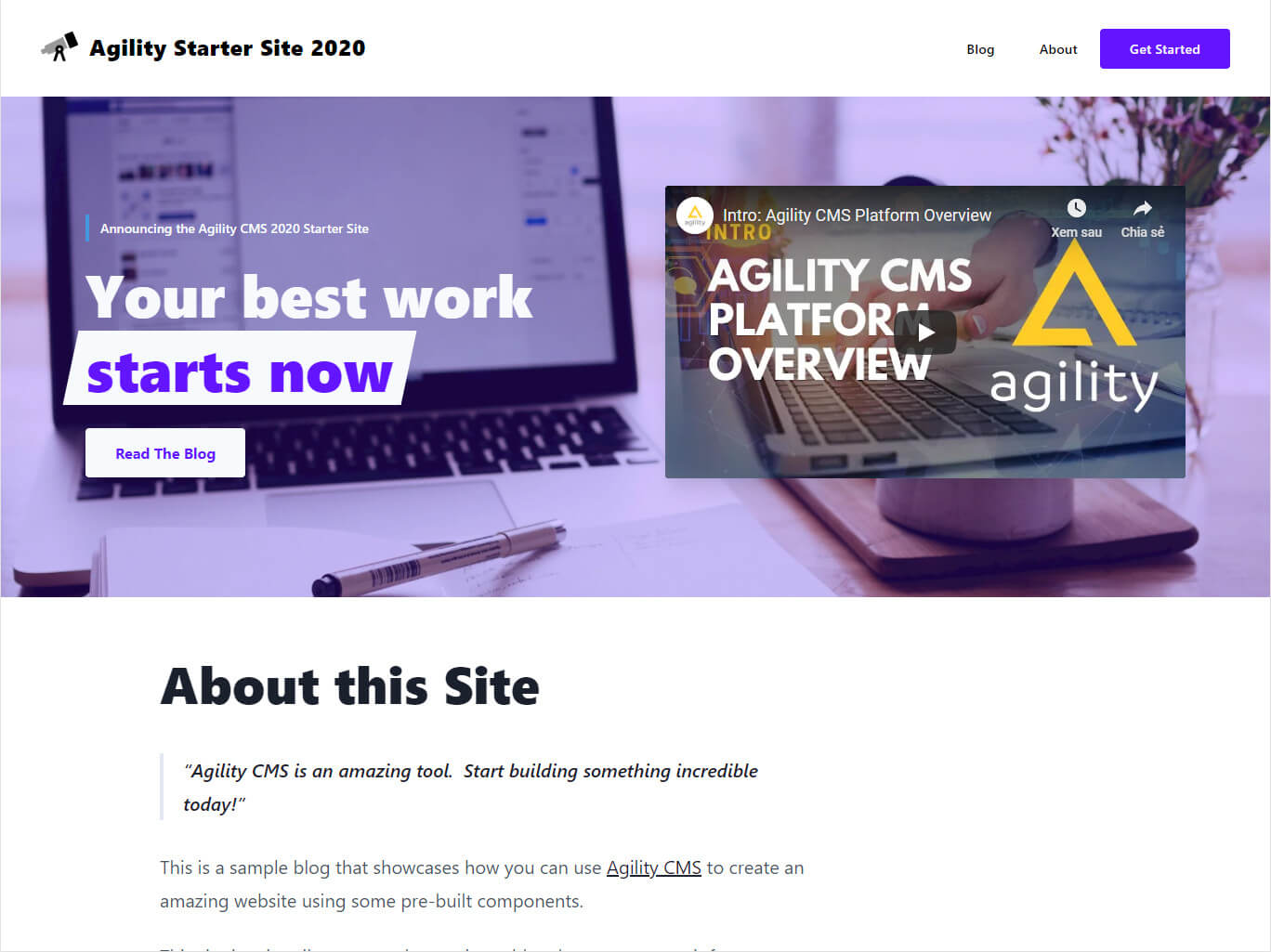 Conference starter with Next.js and Vercel
In collaboration with Next.js and Vercel, Agility CMS is giving you a powerful platform that is optimized to drive registration and performance!
With a few clicks, you will have a powerful conference platform ready for you to launch virtual events.