A
gility Ecommerce
Provide users with a seamless shopping experience and access extensive reporting options
Agility's tools are stronger together. Manage Agility Ecommerce alongside all online properties:
CMS
Experience unlimited creative freedom and create sites that are completely flexible and expandable over time.
Ticketing
Sell, generate and redeem tickets with Agility's Ticketing and Redemption solutions.
POS
Sell products and tickets on location with Agility POS.
Personalization
Provide your visitors with relevant content based on their profile, personal preference or online activity.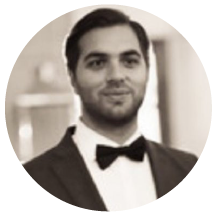 Agility's Ecommerce solution has enabled our team to easily manage our products online. Being able to manage everything centrally from Agility without needing to integrate with a 3rd party Ecommerce platform has ensured efficiency and consistency in our design. We no longer have to worry about our site crashing during high-traffic periods as Agility is able to provide auto-scaling capabilities and additional cloud resources.