The Next Generation of Content Management Systems
Cloud-based, agile and powerful, Agility CMS users build sites for web and mobile that deliver compelling content to over 5 million people every day.
Popular Agility CMS Features
Agility CMS is equipped with tools and features that make building and managing your online properties easy and stress-free.

100% Cloud-based
Our CMS is hosted entirely in the cloud. There is no hardware to install. All you need to use Agility is a web browser.

Easy Integrations
Agility CMS seamlessly integrates with best-of-breed solutions for search, video management, eCommerce, ad serving and more.

Custom Content Structures
Agility CMS doesn't restrict you in any way when it comes to how you want to present and merchandise your content.
Support
From training, architecture and development, the Agility Team is ready to lend a helping hand whenever and wherever you get stuck.

Worry-free Security
We take security seriously. We're backed by a solid cloud-based infrastructure and regularly undertake independent audits.

Unlimited Creative Freedom
Agility CMS doesn't impose design constraints. Creativity is never compromised to allow for functionality.
Agility CMS customers love our platform.
Read their success stories.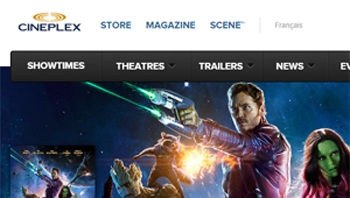 Cineplex Entertainment
A customer since 2007, Cineplex has built its site three separate times on Agility CMS. They have been extremely happy with the platform and team in each redesign and rebuild of their site.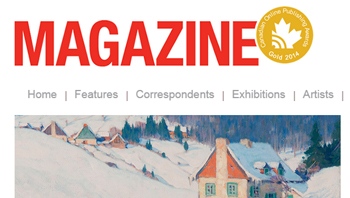 National Gallery of Canada Magazine
The National Gallery of Canada, home of the most comprehensive Canadian art collection, chose the Publishing Package to launch an online magazine as it stood for being a solution architected for publishers.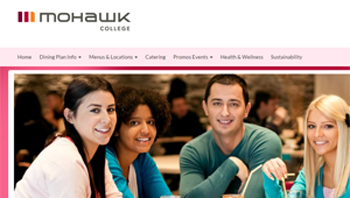 Compass Group Canada
Compass revamped a key site, DineOnCampus.ca, on Agility CMS. Using our platform and services team, they built a responsive and user-friendly portal with a robust eCommerce capability.
"We love building sites on the Agility CMS platform because it's flexible, full-featured and scales to meet all of our clients' needs. An added bonus is Agility's fast and knowledgeable support team, which helps us get sites up and running quickly."
Schedule Your Demo
Want to see Agility CMS in action? Leave your name and email, and we'll get back to you ASAP to set up your demo.