Agility True Cloud. The Real Deal.
Built securely as a true cloud platform,
performing in a multi-tenant cloud
environment.
GET STARTED
The Agility Advantage and What This Means for You:
True Cloud CMS
Setting you free from the worries of onsite infrastructure and capital expenses, Agility is built from the ground up for the Cloud, with a fully-hosted solution using Microsoft Azure*.
Azure also offers multiple layers of security and can be integrated seamlessly with your existing platform services.
And forget about getting locked in a bundle, you'll be paying only for what you need!
* Microsoft Azure is the only cloud service ranked by Gartner as an industry leader in all four cloud-related quadrants: IaaS, Virtualization Infrastructure, PaaS, and Cloud Storage Services.
A True Multi-Tenant Application
At Agility, we know that multi-tenancy provides the best qualifier for a true cloud CMS application and we're no pretenders!
Thanks to our true multi-tenanted architecture, you can have confidence knowing that you're using the latest version with updates and bug fixes being simultaneous for all users and occurring during part of the day that will limit the interruption of your daily functions.
Plus, you can feel empowered to access and update Agility anytime, anywhere, as long as you have Internet access.
A CMS of the Future
Never get stuck in the past.
Agility offers an ever-growing platform thanks to weekly and monthly updates, automatically rolled out to all application tenants.
Get up and running fast by easily integrating with other systems, regardless of the current infrastructure.
You will also enjoy unlimited flexibility in design and enterprise-grade integration capabilities, therefore eliminating the need to hire expensive consultants every time you want to make a change to your application.
Grow with Us
Adjust your hosting needs through Microsoft Azure's scalable options and never run out of server capacity or experience low performance and downtime.
Select your scalability needs manually or choose auto-scaling. No investment in hardware or maintenance costs required!
Key Flexibility Features:
100% Cloud-Based
Agility is hosted on Microsoft Azure, delivering an average uptime of 99.98% and providing enterprise-level security and stability.
Headless AND Headed CMS
Agility provides the best of both worlds: an easy to integrate CMS with an intuitive and highly customizable functionality.
Azure-Powered
A single installation is required to get you up and running on Microsoft Azure. Additional Azure services are also supported.
Scalable
Microsoft Azure's scalability options are available upon request, including manual scaling or auto-scaling, depending on your traffic needs.
Security-First
Microsoft Azure provides a highly secure hosting solution, with stability and high availability in mind.
Future-Proof
As a cloud-based CMS solution, it is our aim to always keep growing and evolving, and to deliver new features and technologies seamlessly to all our customers.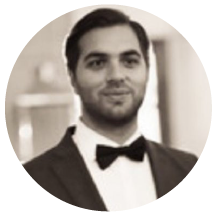 Agility's Ecommerce solution has enabled our team to easily manage our products online. Being able to manage everything centrally from Agility without needing to integrate with a 3rd party Ecommerce platform has ensured efficiency and consistency in our design. We no longer have to worry about our site crashing during high-traffic periods as Agility is able to provide auto-scaling capabilities and additional cloud resources.