How to Pick a Headless CMS in the Financial Industry
This eBook will describe the role of CMS in the financial business, benefits of CMS for the financial market, and what to look for in a Headless CMS.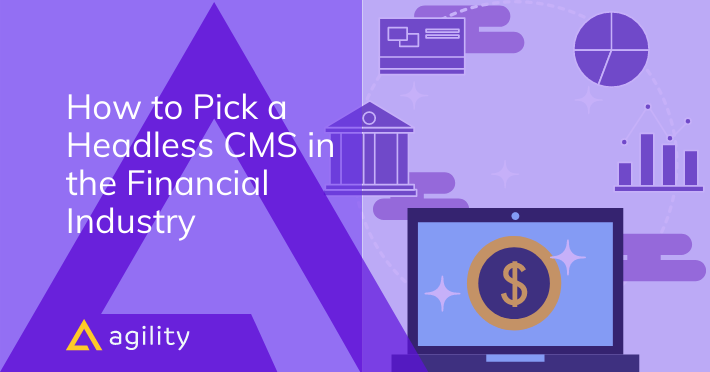 Ensuring your website maintains compliance while meeting consumer expectations in the financial industry comes with it's fair share of difficulties.
A Headless CMS, however, can help ensure your tech stack is modernized and future-proof, so you can exceed customer expectations.
Discover the top considerations when considering your Headless CMS options for your financial institution with this ebook.
What's Included?
How Headless CMS is beneficial in the financial industry

Key points to consider for a fintech/financial website

Why You Need to Upgrade Your CMS to a Modern Solution
Initial considerations and identifying your requirements for CMS architecture
How to assess the speed and scalability of CMS vendors
Identifying CMS' security and permissions
Why you should consider content management, APIs, and extensibility in this decision
CMS case studies with top finance companies