Tutorial: Using Roles & Workflows for Content Governance in Agility CMS
How to use workflows and roles in Agility CMS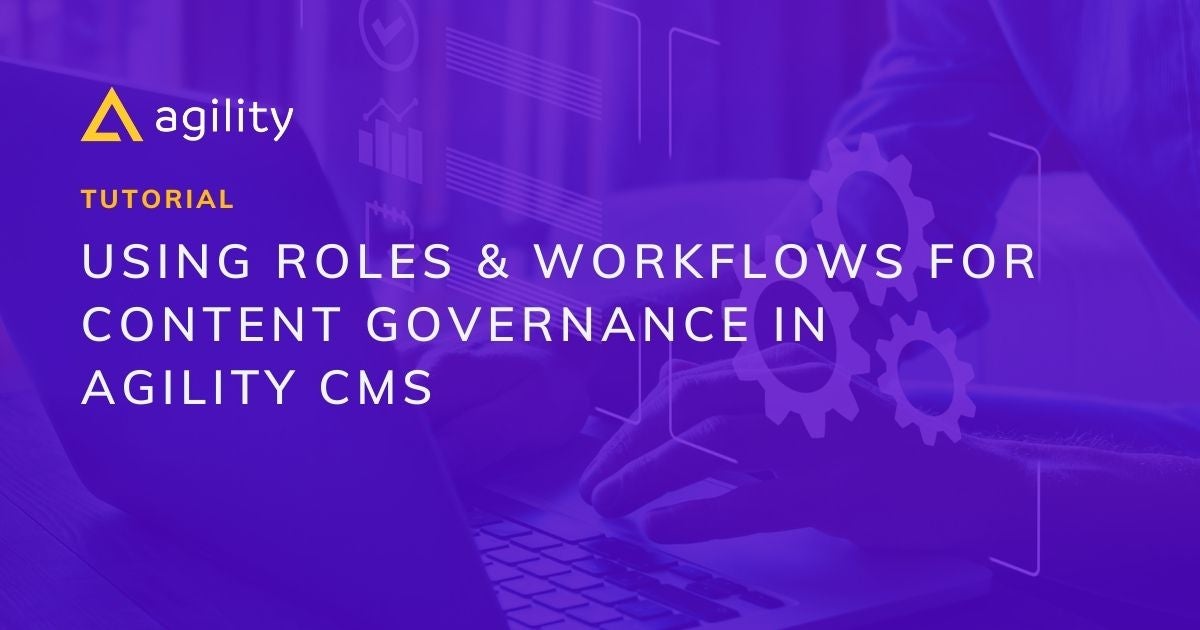 Learn how to optimize your content lifecycle by assigning your user the correct permissions with the right level of granularity. Combine that with an effective alert and task management strategy to help you improve both the throughput and quality of new content to your users.
In this tutorial, we will guide you through:
1. Roles- who should have what permissions? Some people within your organization should be a reader, some need editing access, and others will need a managerial level of operation. We'll show you how to set this up in the Agility CMS platform.
2. How to assign roles to a particular piece of content, page, or asset.
3. How to set up a workflow with each item.
Watch now!