Introduction to Content Architecture
Download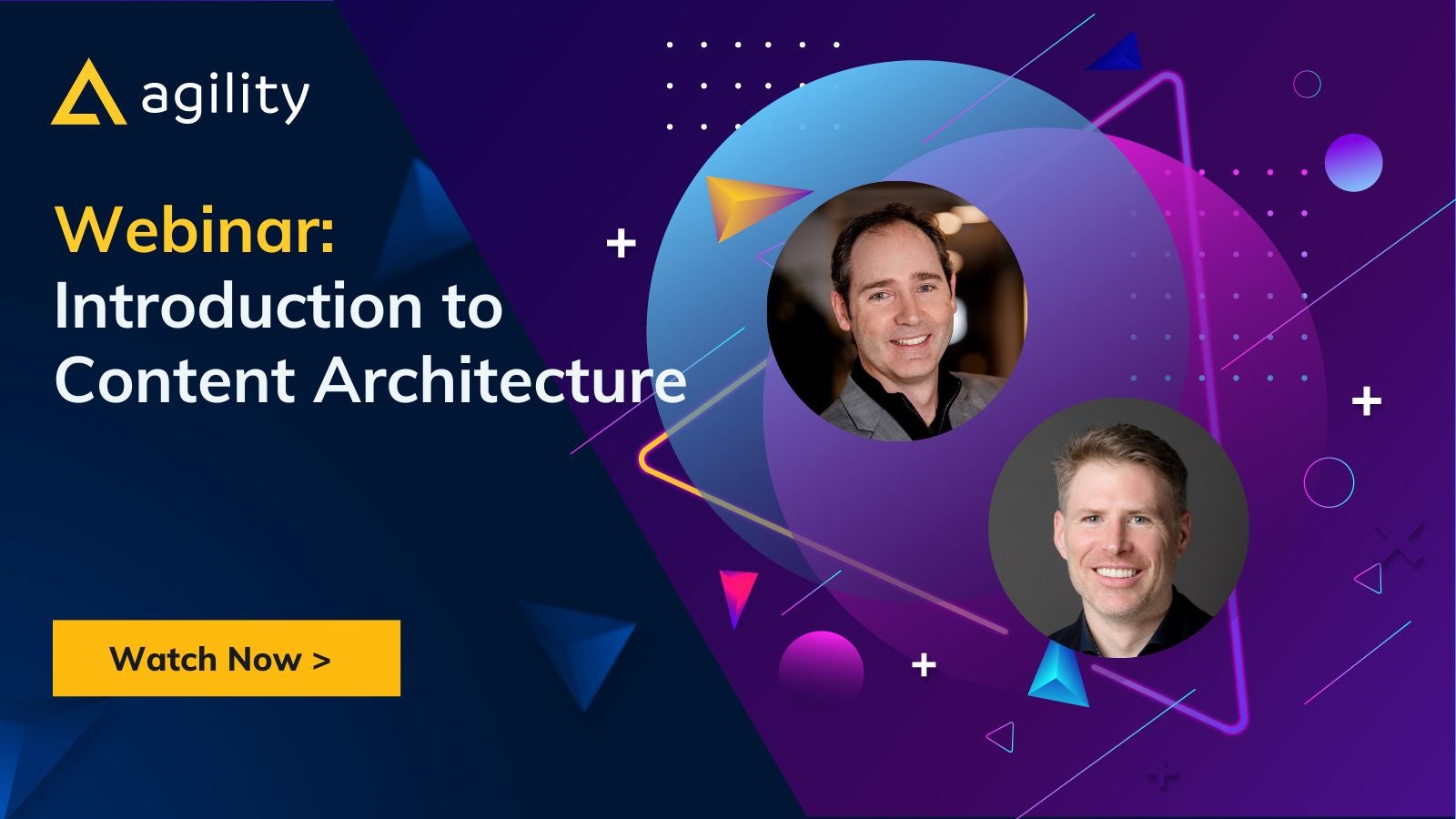 Don't miss out on learning how to build future-proof solutions for your brand's communication strategy from industry experts! Our exclusive webinar, Introduction to Content Architecture, is now available for download.
In this webinar, Jon Voigt- CEO, and Joel Varty- CTO, will guide you through the fundamental principles of Content Architecture, including how it works when building solutions on Content Platforms and why it's critical to the success of any project. With their expert knowledge, you'll gain a deeper understanding of how to execute a future-proof content strategy across channels and how your organization's approach to Content Architecture can directly affect the usability and future-proofing of any solution.
In an accelerated digital era, where consumer demands constantly evolve, and industry standards keep pushing the envelope, this knowledge is essential to keeping your communications fresh and timely. So why wait? Access this valuable webinar and take the first step toward building a future-proof content strategy for your brand!