Tutorial: How to Manage Multiple Web Pages Without a Developer
Learn how to manage web pages without having to ask a developer for help!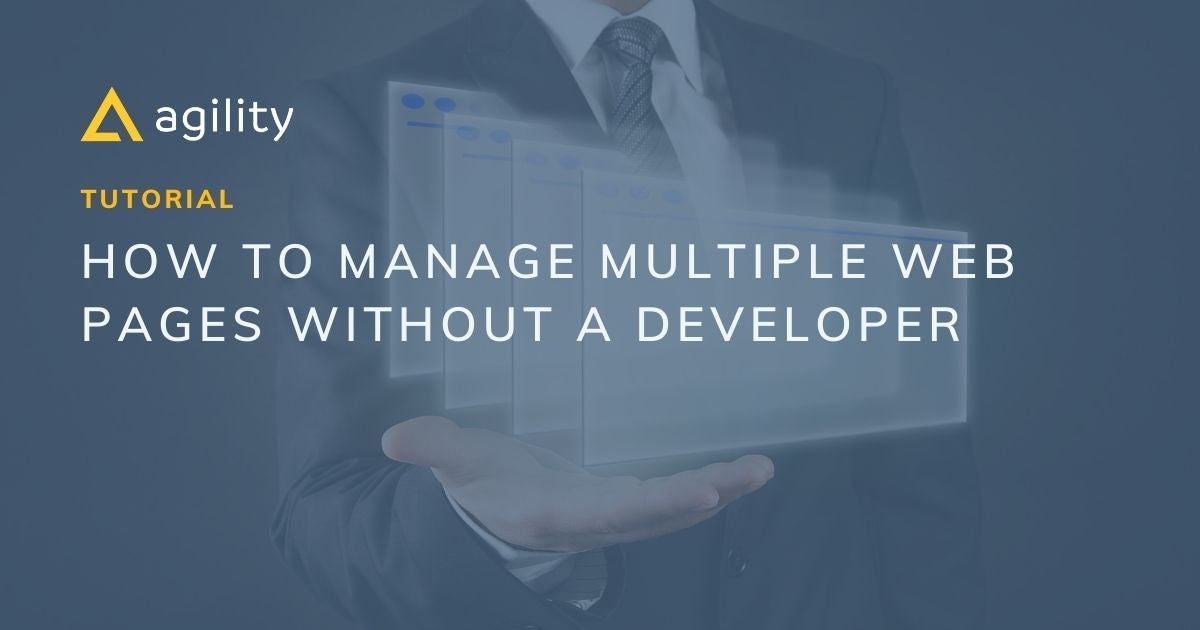 Pages in Agility CMS represent the actual pages you will see on your website or application. Our robust page management feature enables content editors to create, edit, insert links, schedule, and publish pages without rely on a developer.
In this lesson, you will learn how to manage website pages using the Agility CMS page management system without needing a developer.
Learn how to:
- Rearrange content in seconds
- Upload images to a web page
- Add text and create headers
- Preview and publish content
- Schedule when you want your content to be released
- Add links
- Publish a new page
Watch the full demo now!