Digital Transformation in the Financial Industry
Upgrade your approach to Enterprise digital transformation.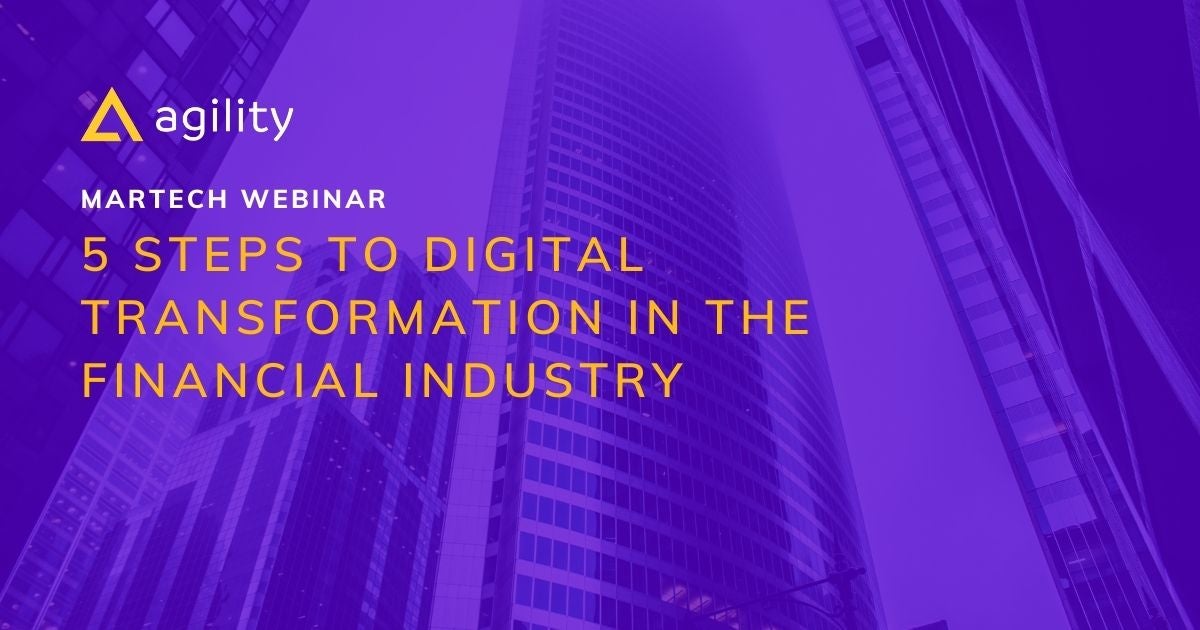 While legacy systems have been the backbone of financial institutions, the golden age of the digital era is forcing the industry to quickly adopt transformative measures. Discover the industry-leading digitization and automation processes to propel your institution into the future in our 30-minute webinar "5 Steps to Digital Transformation in the Financial Industry". Register to reserve your spot, now!

What will you learn?
1. How to compose future-ready digital system operations by separating back and font end.
2. How to move away from legacy technology to create a scalable modern digital experiences (hint, stop being afraid of the first step!)
3. How to stay secure and future-proof when going through Digital Transformation in the Financial industry
All the Features You Need. Nothing You Don't.
Unlike the bloated feature set of some other content management systems, Agility has all the features you need to create and manage fast, modern, dynamic digital experiences – without the steep learning curve or prohibitive cost.
Learn More