Tutorial: Setting up Content Models in Agility CMS
Setting up Content Models With Agility CMS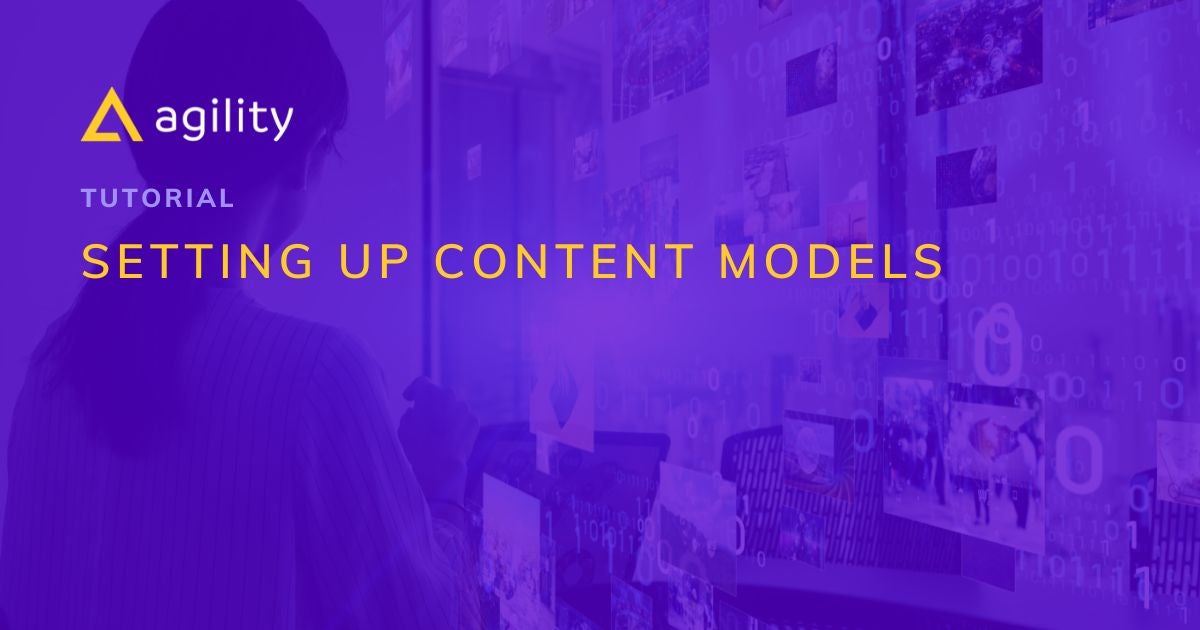 Need a new website or app, or just want your current content to be more organized? You need an evergreen content ecosystem to future-proof your content architecture!
No matter what industry you work in, you have digital content that is important for your organization to function. From blogs, to press releases, products, employee bios and more- there's content that's important to all departments.
To optimize these assets, a content-first approach is essential. This navigates your architecture away from the design-first approach to ensure your delivery channels can future-proof your digital presence.
In this lesson, you will learn how to set up a content model architecture that is evergreen. We'll show you how to create content types, page modules, and sitemaps in Agility CMS that are scalable and support Single Source of Truth.