While we had just about adapted to the changes set in by the Covid Pandemic, the news that Web 3.0 was soon going to revolutionize Human life has started doing rounds and grabbing headlines on every news and media channel.
While talks about AI, ML, Virtual and Augmented Reality, Blockchain, NFTs, etc. taking over had been going on for quite some time, no one expected that a pandemic would expedite this transformation.
This impending transformation to Web 3.0 is expected to be so drastic that the ways of human life will have to be rewritten. The business will be affected too, with all the knowledge we have gained until now being questioned and all disciplines needing major rework.
The B2B sector will not be an exception either and with businesses starting to adapt to changes, B2B businesses will have to adapt as well to keep their offerings relevant and value-oriented for their business clients.
Let us dive deeper and understand what changes are incoming and why we need to prepare for them right away. Let's start with the basics.
What is Web 3.0?
Web 3.0 is still evolving and the world hasn't yet zeroed in on a single definition for it. What we have right now is a clear understanding of what will be at the core of Web 3.0 and how it all will change how the world and human life works.
So the basis of the entire idea of Web 3.0 is that the entire Internet will become decentralized and all networks will regulate themselves. No one entity will regulate others and have control over the network and broadly over the internet.
Web 3.0 is used as an umbrella term for all the technological innovations about to take the center stage in the coming years and everything will be run in a decentralized manner with Blockchain having already laid the groundwork to support this transition.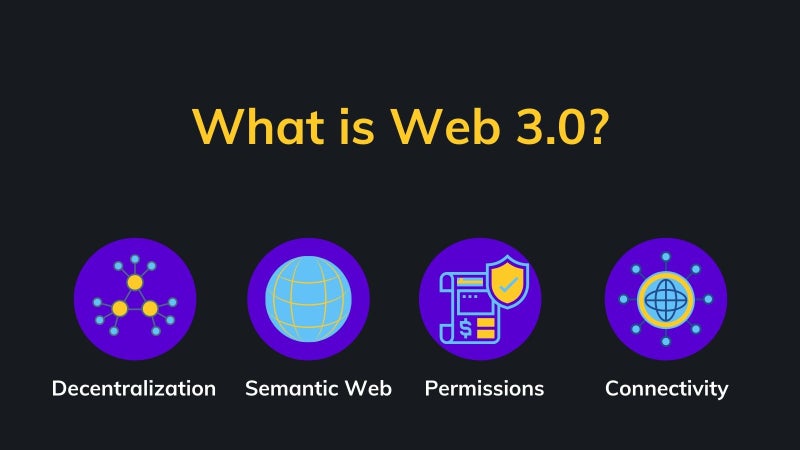 Web 3.0 isn't just a B2B trend for coming years but a technological trend for the entire humanity to keep an eye on.
Here are some defining features of Web 3.0 -
1. Everything is 'Open'
By 'open' it means that the entire framework of web 3.0 and many other frameworks built from web 3.0 like web3 react are built on open-source software and systems that are developed by a community of developers in full view of the public
This transparency into the functioning of the entire network prevents misuse and exploitation of users in various ways currently seen. Moreover, web 3.0 is being built by the community and everyone shall be a stake owner in it.
2. Semantic Web.
An issue with machines is that they understand codes, programming languages and any form of data in binary. Semantic Web aims at solving this by leveraging machine learning to give machines the ability to understand other forms of data.
Data available on the internet will be fed to machines and they will be instructed to learn new things using that data. The result? Machines will be able to understand languages, emotions, thoughts, and humans better in general.
3. Trustless and Permissionless.
The decentralized nature of web 3.0 eliminates the need for intermediaries to verify your identity and vouch for you on various platforms. Similarly, as the entire network will be collectively owned by the public, no authority, organization or government will have the power to act as a regulatory authority.
You'll be able to participate in activities on the web, publicly or privately. This will require no clearance or authorization from anyone and no content will be censored.
4. Connectivity and Ubiquity
The rise of the Internet of things has made the internet a form of basic public infrastructure on par with electricity. With so many devices present and upcoming, requiring access to the network to function, the world will become a thoroughly connected place.
In the coming years, we should expect a world where every device is connected to the network and can communicate with one another. The application and uses of this capability are still being explored.
While it is true that everyone will have to learn about Web 3.0 to some degree, businesses and especially B2B Business Teams will have to do so early on in anticipation of changes and to smoothen the transition.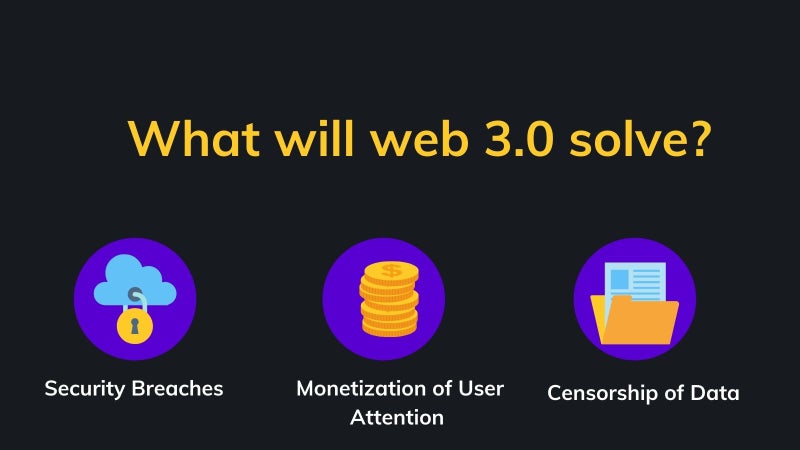 To know what all and why it needs to be learned, we will have to learn about all the technologies that are driving the transition to Web 3.0.
Technologies of Web 3.0
Blockchain
Blockchain forms the foundation based on which the entire decentralized framework of web 3.0 is being built. It is a revolutionary piece of technology that made cryptocurrencies possible and a viable alternative to traditional currencies as a form of value exchange.
Blockchain Technology is a form of Digital Ledger that records everything that it is programmed to record, what makes it different from traditional databases is that this Digital Ledger is distributed to everyone on the network.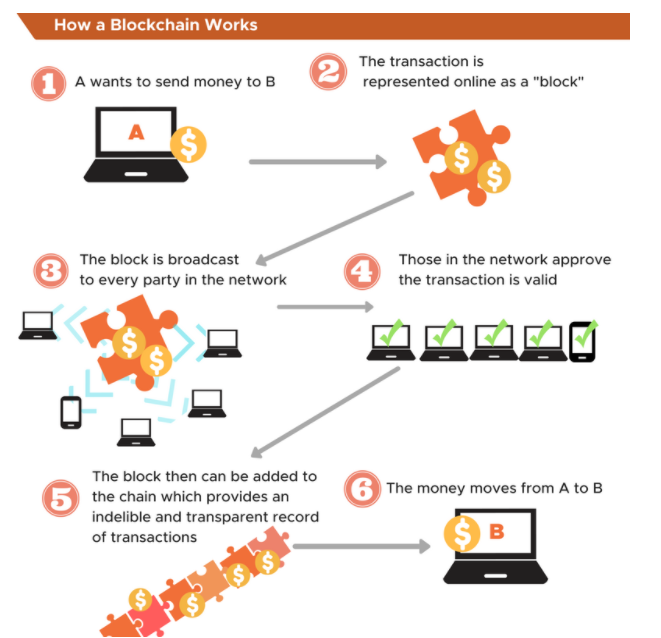 Image Courtesy - Single Grain
So everyone within the blockchain network has a copy of this ledger which is updated with new information, blocks, in real-time. Every piece of information is time-stamped, giving us a timeline of all the information of the activities recorded.
The need to understand Blockchain - The entire network or the internet will soon run on this transparent framework which will necessitate learning about how it functions as all the B2B business functions, communications and transactions will be carried out in this manner.
Artificial Intelligence and Machine Learning
While they have been around for quite some time, they are no longer sci-fi or buzz words for the internet.
Technology has progressed enough that we have capable AI and ML systems at work in the world, doing things that are simply impossible for humans.
While we may be far away from having completely self-aware humanoid robots to either help us in day-to-day chores or take over the world, we already have systems in place intelligent computer systems running simulations, handling traffic, be it vehicles on roads, trains on tracks or planes in the sky, carrying out business functions, etc.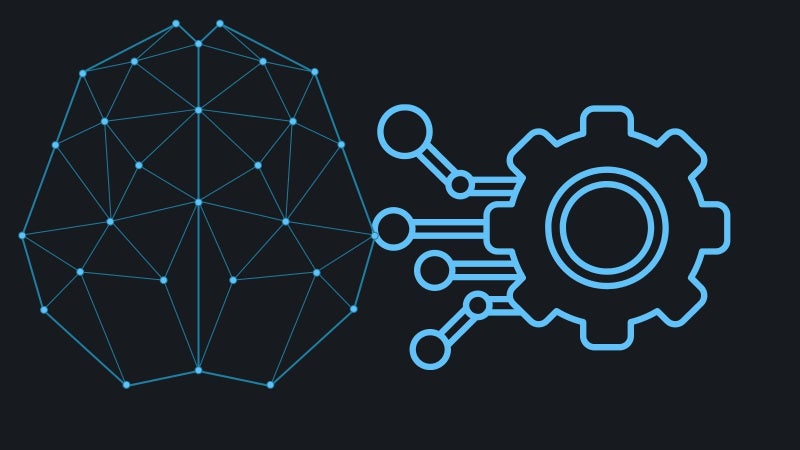 AI and ML-enabled automation will further enable even more complex tasks to be performed without human supervision and be performed better than humans themselves. The scope for application and uses of AI and ML is hardly restricted. With tools like Avoma that help create AI-generated notes or AI writers like Rytr are already here, helping the B2B business sector thrive.
The need to learn about AI and ML - It will soon be possible to automate any and every business process completely.
This means businesses can benefit from never before seen efficiency and accuracy. Knowing how to utilize AI and ML properly is going to prove detrimental for achieving success in the B2B Business Sector.
Augmented Reality and Virtual Reality
Virtual Reality is no longer just a gaming feature and Augmented Reality has advanced from its days of just being 3D elements in a camera app.
With the rise in the capability of computer systems and smart devices to push more pixels, AR and VR applications in real life are becoming more common.
We can now sit in the comfort of our homes and try eyewear, footwear, and clothes using AR, we can even check how a piece of furniture might look in our living room using the same technology.
The pandemic has made virtual meetings and presentations a norm already. So working from home may not be a temporary trend and be an evolution in the way people work.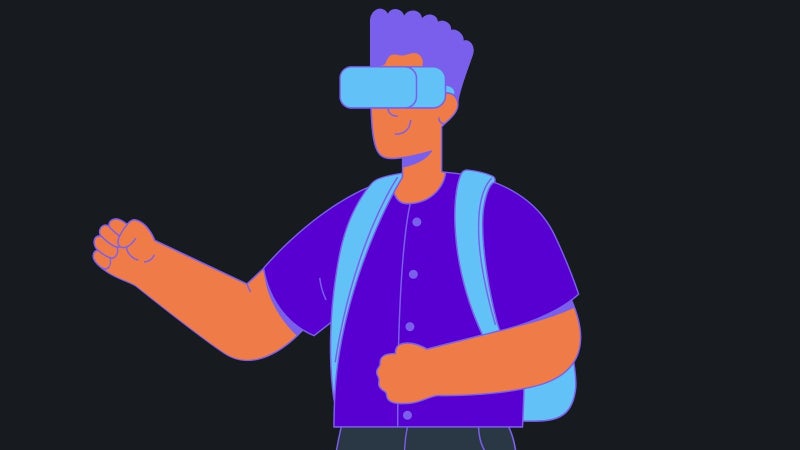 VR is making product demonstrations easy and accessible over the internet. A part of our existence will someday extend well into the digital realm using AR and VR. These changes raise their very own opportunities as well as challenges for B2B businesses.
The need to learn how to use AR and VR - These two pieces of technology will allow B2B teams to extend the same, in-person experience to their clients but digitally, revolutionizing how B2B Marketing will be done in the future.
Having interactive AR elements in your marketing mix will not just make marketing more effective but also exciting and interesting for the audiences.
Internet of Things (IoT)
Computers, laptops and smartphones aren't the only pieces of technology that can access the internet and/or communicate with each other.
We have a slew of other devices such as fitness trackers, smart refrigerators, smart televisions, Roombas, security cameras, etc. that can connect to the internet and communicate amongst one another using WiFi, the Internet, NFC or Bluetooth.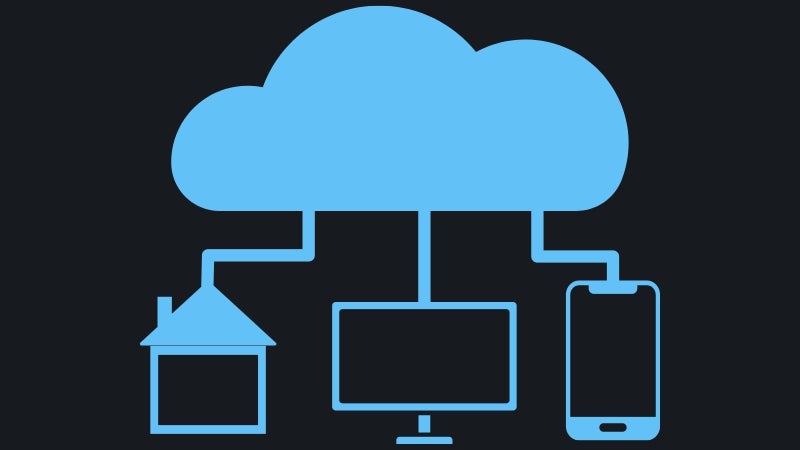 These smart devices can operate by themselves, connect, carry out tasks, report information in real-time and initiate actions as required. They create a smart ecosystem of devices that can carry out a lot of tasks without human intervention.
In the future we will have smart power grids that can regulate power generation and distribution, IoT devices enabling full automation for airports, ports, metro and bus terminals, swarms of smart drones surveying lands, forests, monitoring weather, etc. etc. increasing work efficiency and eliminating risks involved due to human operation.
The need to learn about IoT - The practical application of such devices in a connected smart ecosystem is endless, the B2B sector can make use of these for automating manufacturing, transport, distribution, etc. Moreover, this makes monitoring, surveillance, reporting, etc. effortless by having multiple IoT devices deployed.
Edge Computing
While cloud computing solves a lot of issues, especially related to the availability of computing power at a local level, it requires a robust networking infrastructure that is both expensive to set up and maintain.
With Decentralization and IoT devices coming up, a new concept has emerged that eliminates extensive use of cloud computing by having IoT devices store, process and archive data at its source.
This frees up a lot of network bandwidth, minimizes the risk of information interception between cloud and ground nodes, reduces latency and costs, adds even more functionality at the ground level, etc.
A prime example of this would be self-driving cars, having them capable enough to drive themselves without tapping into the cloud, eliminating risks associated with high latency, network failure, hacks, etc. that can prove disastrous to passenger safety.
The need to learn Edge Computing - There are still areas and regions of the weather where computing power is required for different industries but access to cloud computing is limited due to network unavailability.
By developing systems based on the Edge Computing framework, B2B Teams will be able to service businesses and industries even in areas where adequate access to cloud computing is unavailable which is a good opportunity for market expansion.
Crypto Tokens
While these can be considered as a functional element of blockchain, the diverse uses of crypto tokens have gotten them their own space.
Crypto Tokens are similar to data packets as in they store information, what separates them from data packets is the fact that they are encrypted and vastly secure and the information they store depends on what Blockchain they are a part of.
Cryptocurrencies, also known as digital currencies are a by-product of blockchain technology. They are tradable on exchanges, just like Equities. The volatility associated with cryptocurrencies is much more than that of stocks. This volatility can be used for making gains via trading these cryptocurrencies. However, you must note that the gains you make via crypto gains are taxable. We should consult crypto tax advisors to know more about the taxes on crypto.
There are two major types of crypto tokens, the first is the interchangeable tokens and the second is Non-fungible tokens (non-interchangeable).
Cryptocurrencies operate based on the first type while digital assets such as photos, images, sounds, videos, etc. are stored and transferred using NFTs.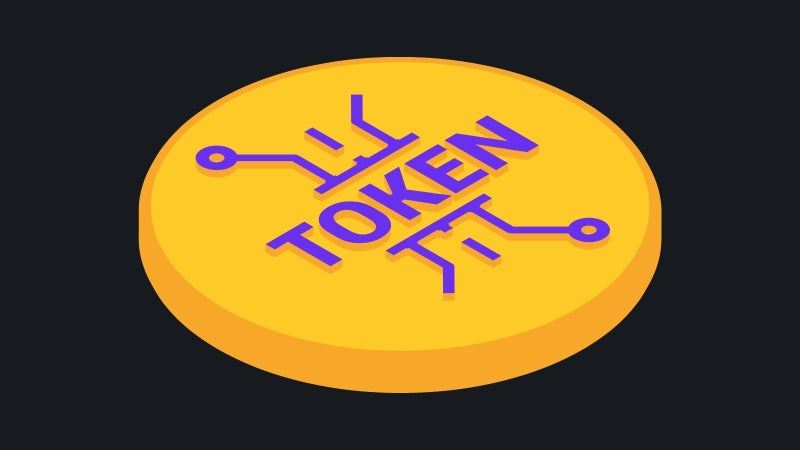 NFTs not only store the digital asset but provide the certificate of authenticity and ownership. The data in an NFT cannot be erased and only its ownership can be transferred. Recently an NFT sold for $67 million, so NFTs are heading towards being the digital equivalents of Fine Art.
The need to learn about Crypto Tokens - Tokens is the way forward as these tokens will be storing value in terms of cryptocurrencies, digital assets, records of transactions and interaction and any information that is exchanged in web 3.0.
This will necessitate knowing how these tokens work as you will have to provide access to your offering via tokens too. Moreover, there are too many opportunities as NFTs can even store patents, source codes, Intellectual Property, etc.
The Final Word
While there are many other important technologies like Decentralized Finance (DeFi), Decentralized Exchanges (DEXs), Decentralized Autonomous Organizations (DAOs), etc. all of these are derived and driven by pieces of technologies stated above.
We do suggest you educate yourself about these as DeFi and DEXs have what it takes to make the entire banking sector obsolete while providing more ease and security at no additional cost to the end-user.
But, the above-stated technologies are where the B2B Teams need to get started as those are the building blocks of web 3.0.
With your basics clear, you can catch up with any web 3,0 technology and not be left lagging to be made obsolete by the tides of ever-changing technology.