Enterprise content management software helps create, manage and edit the content on a website without needing technical knowledge.
Content management software allows non-technical users to easily create, edit and publish content without needing to do technical work. In addition to this, content management software equips content teams with all of the backend infrastructures to perform content creation, storage and publishing at scale.
Some of the best benefits of enterprise content management software include:
Ease of sharing content:
Promoting content is an important part of any content strategy and using content management software can facilitate the sharing of content significantly.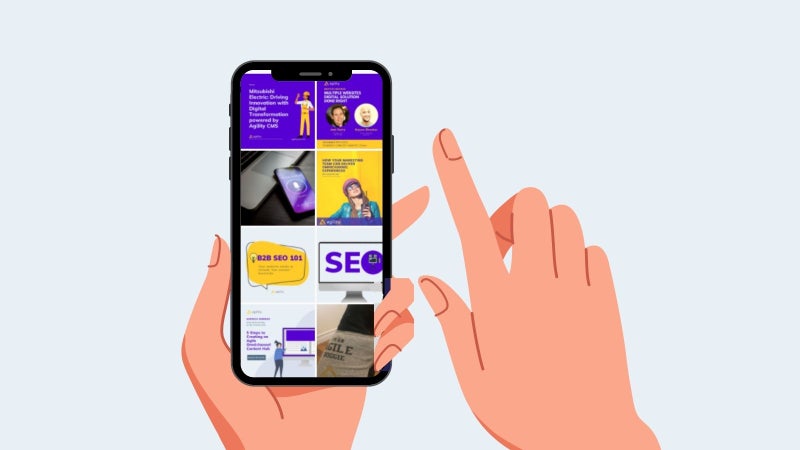 Without a content management system, each post would have to be manually shared on each social media platform. Content management software enables teams to automatically share each new piece of content to all their audiences across each platform.
Content updates:
Content updates are very routine and an important part of maintaining rankings on Google's search results. With content management software, users can manage content in real-time and update content without the need for developers.
Whether you are unpublishing a piece of content, adding links, adding additional content, or more, using content management software will allow you to do this automatically from your dashboard. There's no need to ask permission from web administrators, developers, or other personnel, this can be done by any user who has access to the content management software. By going directly to the blog post, you can make any changes and update the content within seconds.
Improve engagement:
Customer engagement is an issue that many content teams face. Without engaged readers, metrics like bounce rate, session duration, etc. will be negatively impacted. This can directly lead to low conversions and sales for content on a site. A content management software enables content teams to see how effective their content is at engaging readers and converting them into leads and customers.
With the use of a CMS, you can address key engagement issues like lack of content updates, organizing content structure, and measuring content effectiveness. By addressing these issues, you can directly improve the KPIs that measure customer engagement and this will lead to better conversion rates.
SEO tools:
Content management software comes with a plethora of SEO tools you can use to optimize your existing content and create new SEO-friendly content. When creating a new piece of content, content writers and editors have to follow the best on-page SEO practices. Accounting for all the on-page SEO practices manually is nearly impossible with a content team of any scale. This is where content management software helps teams significantly.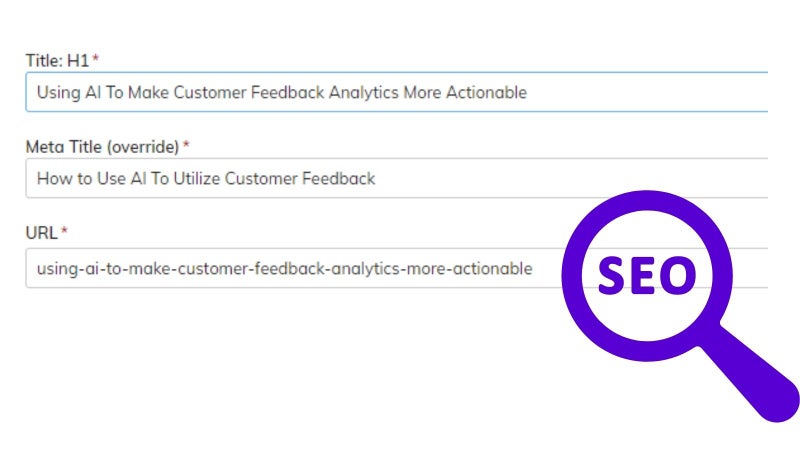 A CMS will help you utilize all of the SEO tools and plugins you need directly on your blog post. When you write a blog post, the CMS will help you ensure you're following the best practices for meta descriptions, headings, content length, internal linking, and more. You can add all of your SEO tools and plugins directly on the CMS and give each post the best chance of ranking on Google.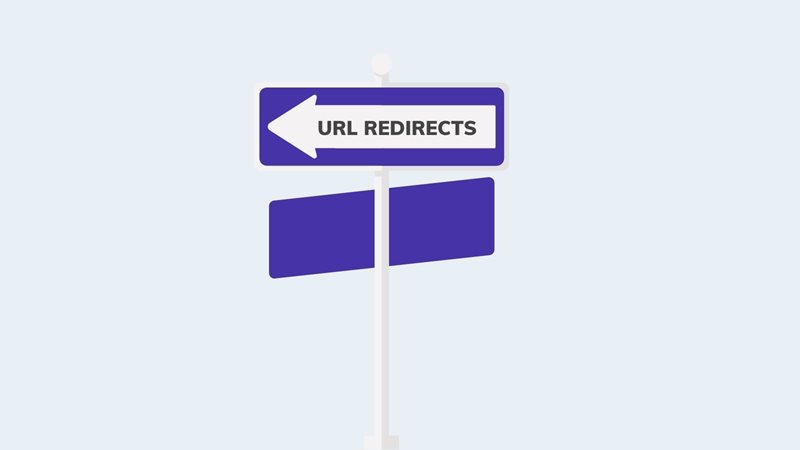 Customization:
One of the key value propositions of content management software is customization. When publishing content, different organizations have their own specific needs. A content management software allows companies to set custom permissions for their employees in addition to allowing virtually any integration like CRMs and other tools needed to improve content production. The majority of content management software allows for extensive customization by enterprises. You can also request additional technical support if you want to use advanced custom features that are specific to your enterprise's content workflow.
Extensive analytics:
In addition to customization, CMS allows you to get access to extensive analytics on your audience and content production. The majority of enterprises have issues with clearly identifying the intent and needs of their customers. Besides general analytics like page views, bounce rate, etc, most enterprises don't have additional analytics on their audience.
Content management software allows teams to launch and monitor content campaigns and track virtually every possible metric on their audience. This includes demographics, engagement, how users are discovering content, and more. Companies that use AI marketing in their campaigns can get even more analytics and data on their audience's preferences and behaviors. With access to such analytics, content teams can refine their content strategy and acquire more organic visitors and convert them into paying customers.
Cross-team collaboration:
Collaborating both internally and externally with contributors and other content personnel is a very manual process without a content management system. A content management software equips teams with all of the tools needed to effectively manage permissions and collaborations automatically. This includes allowing multiple users to work on a piece of content, editing content, and publishing content without having to do any online meetings. Content managers can set permissions directly in the system and select who can view, edit and publish content for the enterprise.


User friendly:
Another great benefit of using content management software is the user-friendly dashboard and system. The majority of staff on a content team are non-technical and they need an environment to easily edit, create and publish content. Content management systems allow content team members to navigate the system easily and make any changes to content automatically without needing approval or technical assistance. Having a user-friendly software program is essential for content teams because they spend the most time using the CMS. With the ease of use of the software, teams can improve their productivity and publish more content.
Security:
One of the worst things that can happen to a content team is to have their security compromised. Enterprises invest a lot of time, money, and personnel into publishing content, sharing content, getting backlinks, etc. Compromising security can be extremely costly for businesses. A content management system offers several layers of security to ensure that the content published is protected from all types of cyberattacks.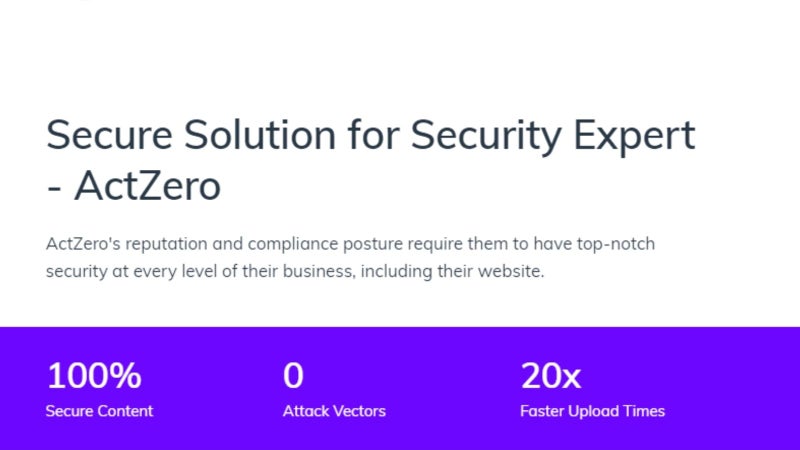 With content management software, you'll get automatic backups, two-factor authentication, security plug-ins, updates, user permissions, and more. Additionally, CMS works well with ecommerce platforms like Shopify, Amazon, Walmart, etc. This will give you all of the layers of security you need to ensure your content is safe from malicious third parties.
Scheduling features:
Content scheduling is an important feature that every content team needs. A CMS provides the most advanced scheduling features and this allows your team to stick to your content calendar. With content management software, you can create calendar events regarding content, schedule when a blog post is live, set reminders to update content, and more. The extensive scheduling tools available will enable your team to stick to any schedule automatically.
Design changes:
Design changes in either content or the website can be very technical and time-consuming without the use of a CMS. If the content team decides to make changes to the design, they have to work alongside developers and other administrators to get approval and make the changes. A CMS gives that capability to the content team without needing any technical expertise. A web design change can be made directly in the CMS and the content team can preview it before it goes live. You can make as many changes as needed to the design seamlessly in the CMS.
These are just some of the benefits of using content management software. To experiment firsthand with one, you can demo the Agility CMS content management platform here.