It's no secret that choosing the right CMS is critical to maximizing your bottom line and staying current. Still, according to W3 Techs, 40% of the websites out there aren't leveraging the power of a top-of-the-line CMS, and while not every business needs a CMS, most companies looking to scale will need one eventually.
When it comes to choosing a content management system, it's a true balancing act between solving your biggest business challenges and catering to the multiple stakeholders who create your content. The decision-making process can feel confusing and overwhelming, especially since a silver bullet solution doesn't actually exist.
Each CMS has its own benefits and disadvantages, and what might work for one company might not work for yours, which poses the question "what is the right CMS for my business?".
There's a wide scale of content management solutions to consider; from traditional page-based systems designed for editors, to headless products built for developers and distributing content across channels; and ultimately, hybrid systems, which can offer the best of both worlds, as well as connect and share data between channels.
As you evaluate your options and wade through all of the tech jargon, here's a brief guide to help you choose the best CMS for your website.
A Traditional CMS is Designed for Editors and Websites
Let's start this by saying that traditional CMSs are design-centered. That means that they are created to empower marketing editors with the greatest usability in terms of creating a website and putting out content.
A traditional CMSIt offers a highly visual interface with built-in templates, modules, and control pages. Any content editor can create a website without knowing a word of code. You can preview content and see how it interacts with design, by simply using pre-built components. Also, editors can quickly and simply build on the CMS solution, without any need for development or developers.
While this kind of CMS is built for easily managing web pages, it tends to be too rigid for creating more complex designs and integrating your content with other types of data.
Benefits of Traditional CMSs
The major benefit of traditional CMS is that the backend is completely tied to the frontend. This often means that it's not only easier for content developers to create and publish digital experiences, but it's also easier to manage the deployment in the long term.
Traditional CMSs also carry plenty of benefits for companies that aren't looking into building omnichannel experiences.
Easy To Bring Employees On Board
Since the backend and the frontend are completely tied to each other it's often easier to bring employees together to collaborate and develop content.
Simpler Setup and Development
While this is debatable and many CMSs (Agility included) make it simple for users to manage content, traditional CMSs are often easier to set up and deliver content effectively within the confines of the tool.
No Coding Knowledge Required
Traditional CMSs are often easier to maintain for non-technical users and make it simpler for users to manage the content editing process, even if they don't know how to code.
Many Themes and Templates Available
Most traditional CMSs give you plenty of templates and themes for you to choose from, reducing the time it takes to get the look and feel of something.

A (Basic) Headless CMS is Built for Developers
Compared to the rigidity of page-based Traditional systems, a Headless system offers the freedom to publish content, independent of presentation or design layers, and also connect it to other channels. Content is stored centrally, typically on a cloud-based platform, and provided "as a service" to any application through APIs.
Built around the developer's needs, a Headless CMS is ideal for complex designs and multiple integrations. Developers have full control to build and customize workflows from any platform (kiosks, apps, etc.), program language, or device, using their own styles and favourite frameworks. They can rapidly prototype content management features, tailoring aspects like user interface and modules.
IDC Futurescapes predicts that by 2020, the top mechanism for connecting data across digital chains will be APIs (flexible application programming interfaces). As a fully API driven system, a headless CMS is designed to manage data as a web application, sending and receiving content and data across customer touchpoints.
The downside of Headless is that it's just not as sophisticated as its Traditional predecessors. Marketing editors have to publish content without a presentation layer or preview option (which can feel like writing in the dark). And while storing content separately from its presentation provides the flexibility to integrate with new channels, developers still have to build separate data pipelines for every touchpoint that they add. This may not be too complex for building mobile apps and web applications, but connecting to the rest of your marketing stack might mean creating and maintaining multiple and individual integration points.
Benefits of Pure Headless CMSs
What truly makes a headless CMS better than a traditional CMS is its content-first approach with full APIs to access and display content in any way desired.
With this approach, a headless CMS enables you to author your content through RESTful APIs and deliver that content wherever you need it. If you're looking to create top-of-the-line content experiences, the headless approach might be the right move for you.
More Developer Flexibility
Not only are you able to pick your programming language, but a headless CMS is also API driven so you can build your presentation layer end to end. Developers can work the way they're used to without having to conform to any proprietary environment constraints.
Future-proof
A headless CMS allows you to structure your content to make new projects easier for future-proofing as well as when rebranding one or more channels because there are literally no technical changes required within the CMS.
Supports Omnichannel Architectures
Instead of managing each channel separately, a headless CMS gives you the ability to orchestrate a seamless experience that spans to all touchpoints maintaining consistency and relevance.
Always Up To Date
A huge benefit of a true, headless, multi-tenant system is that it's fully managed and upgraded for you. This is a huge benefit because upgrading can often be a costly project, not to mention that it's not very fun either so your team will be very happy to hear this benefit!
A Hybrid Headless CMS is Built to Connect Experiences
A Hybrid CMS combines a traditional presentation layer with Headless architecture. By delivering page driven content and offering modern integrations, a Hybrid system empowers both editors and developers.

It distributes "content-as-a-service" from a central platform, to manage, personalize, and analyze content. A Hybrid CMS supports content editors, by enabling them to create a cohesive marketing strategy and share content, assets, and data across all digital channels. Serving all content and content types in real-time, it also provides developers with the freedom to apply new interfaces and experiment with touchpoints.
Cloud-first and API-based, a Hybrid CMS solution leverages all of the speed and scalability of the cloud for multi-channel scenarios. While Headless can distribute content across channels, Hybrid CMS can also seamlessly connect and share that content between marketing and sales pipelines, from customer touchpoints to ecommerce and transactional platforms, as well as marketing applications (like CRM, Salesforce, Flask, Microsoft Flow etc). The key benefit of a Hybrid CMS solution is that it can integrate seamlessly into existing web channels, as well as with other CMS systems. Whether you implement it on its own or integrate it as a point solution, a Hybrid CMS is designed to manage multi-channel content.
The agility of seamless integrations not only drives faster innovation but enables you to apply analytics and user data across channels to improve customer targeting and personalization. And what's more, with fewer integration challenges across your entire digital landscape, the customer's overall experience becomes more consistent.
Benefits of a Hybrid CMS
Hybrid CMSs combine the benefits of modern headless architecture and the ease of use of traditional content management, including collaboration and scalability for big or small organizations.
The best thing about hybrid CMSs is that they provide you with the best of headless and traditional CMSs. They represent a solid middle ground where your company can stand. Here are some of the main benefits of a hybrid CMS
Hybrid CMSs are Marketer-Friendly
Hybrid CMSs are specially made for marketers because they have a user-friendly interface that enables them to create and publish content with no-nonsense WYSIWYG editors.
Quick to set up
Hybrid CMSs don't require that you hire the services of a developer because they usually come ready for you to use them.
Easy to integrate
For marketers using many different platforms, a hybrid CMS can be the solution because they're often easy to integrate with third-party platforms that offer complementary services.
Cloud-based
Hybrid systems are often cloud-ready or cloud-based, which means that different members of the team can make changes and edit content in real-time without hindering the rest of the team.
Fosters collaboration
Hybrid content management systems foster collaboration between the marketing and development team because it creates an environment where they can all create digital experiences to delight your audience.
Traditional vs. Hybrid vs. Headless CMS
Keep in mind that a CMS's main purpose should be to help both marketers and developers achieve their aims. Or at least, it should be.
A traditional CMS is usually centered on making it easier for marketers and content managers to get content published on their website quickly and with zero code. Also, traditional CMSes are used to manage page structures, sitemaps, templates, and modules.
A hybrid CMS combines both the API-driven headless architecture with the marketer-facing content authoring and page design elements from a traditional CMS. What makes a Hybrid CMS appealing to marketers is that it's less bloated than traditional CMSes but less lean than most headless systems.
A headless CMS empowers developers by allowing them to be frontend agnostic, meaning that they can build experiences like single page apps, or Alexa skills, using the headless CMS as the content engine. A headless system gives developers raw APIs to work with, enabling them to work their code magic and get more stuff done in less time.
A hybrid CMS combines both the API-driven headless architecture with the marketer-facing content authoring and page design elements from a traditional CMS. What makes a hHybrid CMS appealing to marketers is that it's less bloated than traditional CMSes but less lean than most headless systems.
A Hybrid CMS Success Story
Entertainment
Cineplex leverages APIs To Provide Better User Experiences.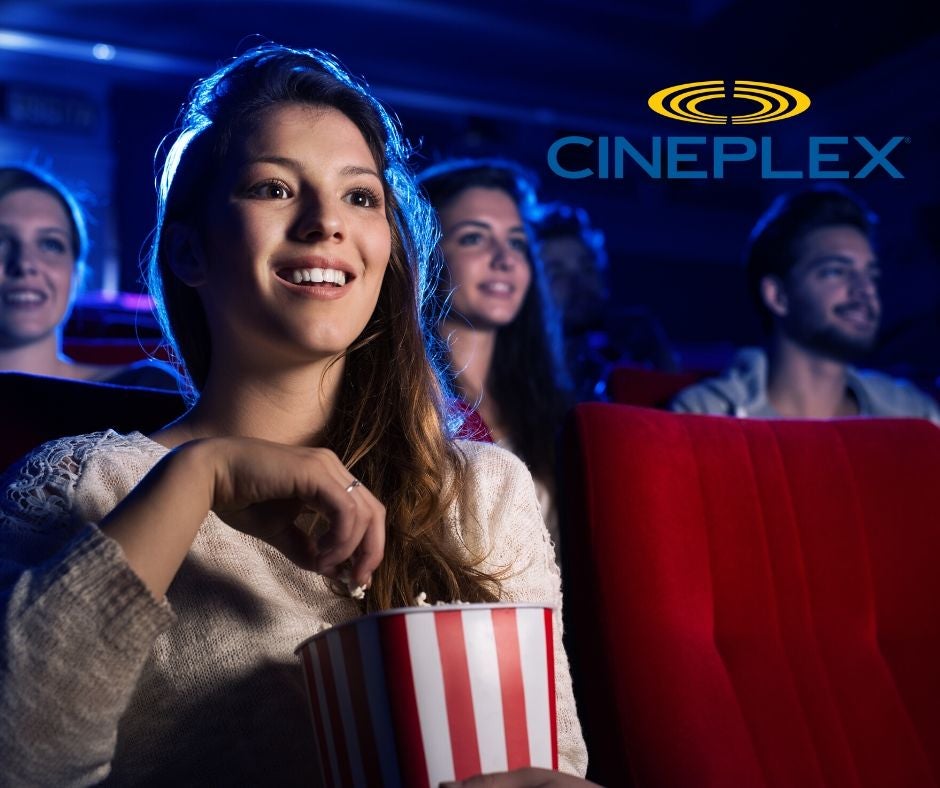 Cineplex, a Canadian entertainment company, was successful in using a hybrid Cloud CMS to redesign their websites and integrate them with new technologies (like responsive and mobile), without having to rebuild their backend. A hybrid system offered them one singular responsive solution to change and enhance their digital properties, entirely through their front-end design.
It also enabled them to structure content, in a way that supported their developers and editors, and created a workflow for both teams to work together. While developers had the freedom to implement format-neutral content, editors could manage content from a page perspective and distribute it to other platforms and feeds. They were also able to seamlessly integrate content with their circle of other marketing platforms, from apps and feeds, to movie databases, an online store, and an enhanced ticketing system.
With a Hybrid CMS, Cineplex was able to deliver page-driven content across channels and distribute it through APIs. And since they were able to implement all of these changes without rebuilding from the ground up, they could invest the time and money they saved into the actual growth of their business. By supporting cross-channel agility and cross-team collaboration, a Hybrid system provided them with a powerful foundation for growth and innovation.
Sports
Hockey Canada Achieves a 90% Load Improvement Using A Hybrid CMS.
Hockey Canada, the official website of Canadian hockey, was experiencing issues with their website when, during large-scale hockey events, fans visited the website in droves to find game schedules, scores, and information about players.
After an extensive review of platforms, Hockey Canada landed on Agility CMS to rebuild its online presence because of the platform's robust capabilities.
With the help of our hybrid CMS, Hockey Canada was able to ramp up its hosting environment if the load intensified at any point in time, and in many different scenarios.
Agility CMS also created and tested a new caching algorithm to handle new content being published to the live site during traffic spikes. With our hybrid CMS, Hockey Canada's performance improved significantly. Page load times were down by about 90% during peak traffic times, while CPU usage was down by over 60%.
Also, during the tournament, the website set three new record highs and received page views in the millions, handling every request without glitching.
Retail
First Canadian Place Boosts Its Traffic by 69% and Food Sales By 22% With A Hybrid CMS
First Canadian Place (FCP) is a beautiful shopping center located in the heart of downtown Toronto, Canada. As FCP's digital properties evolved, they needed help to achieve a full-on digital transformation that aligned with their business goals.
With those goals, FCP started looking for a way to keep their tenants in the building at breakfast, lunch, and dinner while also driving traffic to their shops and services.
The new web-based interface, based on Agility CMS, allowed FCP shoppers to access and search menus from food court tenants easily, arrange catering orders, and schedule deliveries with popular providers like UberEats, Ritual, and Foodora, with a quick swipe or click of a mouse.
After implementation, FCP was able to extend the ongoing evolution of their food program, helping them win a gold award for best Canadian Shopping Centre by The International Council of Shopping Centers (ICSC).
Your Brand's Future Depends on the Right CMS
One of the biggest challenges for CMOs today is finding cost-effective ways to adapt to the continual changes of content channels. When you start weighing the pros and cons of Traditional, Headless, and Hybrid CMS, it's integral to think about how the solution you choose will evolve with your business over time.
With a purely, basic headless CMS, can you guarantee that your company will be able to scale into new regions, or adopt new channels (like digital signage, in-store interfaces, smart speakers, and virtual reality), without your marketing team being able to use the tools they know and love? Crafting new digital experiences is hard enough as it is, let alone without WYSIWYG, drag-and-drop editing, and content previews.
Make sure that you choose a product that is ready to grow at the speed and scale that your business demands. Your brand's future depends on it.
Keep Reading
If you want to learn more about Headless CMSs, make sure you read these articles: