Although legacy software in the medical environment might have been a good investment back in the day, these outdated systems are doing more harm than good nowadays.
Attempts to fix a legacy solution often result in band-aid repairs that might solve the issue at hand but don't address the underlying problem.
On the other hand, available technology and trends call for a digital transformation in healthcare that would introduce customizable and scalable solutions for users and providers.
Let's take a look at how healthcare providers can benefit from replacing outdated software with innovative digital hubs that improve the user experience for both patients and medical staff.
Why Software is Important in Healthcare: Improving the Patient Experience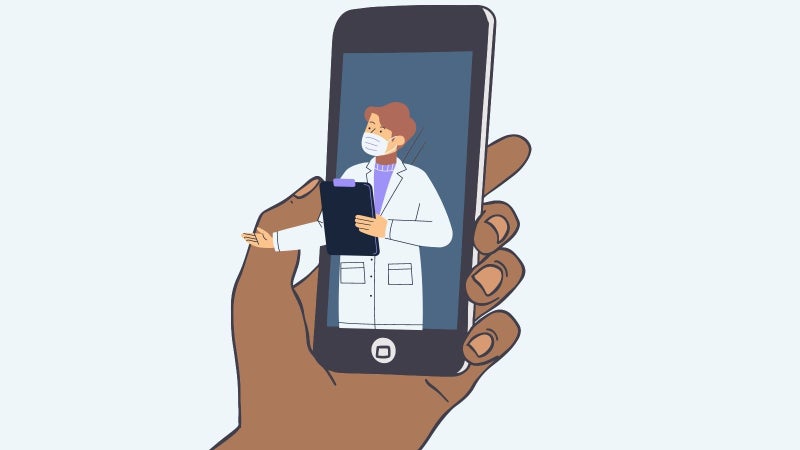 Digital innovation helps healthcare businesses save time and money, as well as minimize human error. However, there's much more to it than that.
A study by PYMNTS shows that 68% of millennials and younger patients are interested in being able to review their medical histories digitally.
When we know that 60% of patients run a search before scheduling an appointment, it's safe to say that the healthcare patient journey often begins online.
This means that prospective patients expect a smooth customer experience from their healthcare providers — the same way they do from their preferred e-stores.
But what are the benefits of a modernized approach to healthcare software? Here are a few:
Staying up-to-date with the current innovation and technological developments.
Better patient experience.
Time-saving and easier check-ins, fill-in procedures, and payment.
Improved staff effectiveness = reduced waiting time.
Electronic Health Records (EHR).
An advanced medical billing system that accelerates the revenue flow.
To sum up, a robust digital infrastructure should be able to distribute and deliver personalized healthcare on-demand, in real-time for an improved patient experience.
So what is keeping organizations from integrating all these digital healthcare services?
It's legacy software.
The Problem with Legacy Software in Healthcare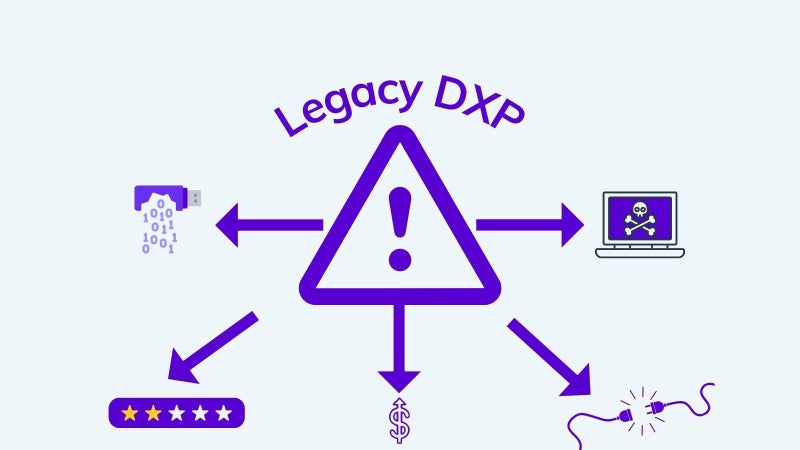 According to the European Association of Healthcare IT Managers (HITM), legacy systems are a major obstacle to healthcare industry digitalization.
In healthcare, legacy software is outdated clinical software that is still in use. The term "legacy" refers to the code that has been passed down from previous developers. Finally, legacy software is difficult to upgrade and needs replacing with a newer, more capable system.
Legacy software solutions don't meet the needs of the organization anymore. They don't exchange data with other systems and often require software patches just to keep them running.
Sometimes even hospital departments run separate IT systems and databases that prevent any kind of integration and sharing of patent data.
As a result, internal communication is reduced to paper printouts.
This leads to a situation where even small differences in spelling or address make creating a single electronic record for each patient unnecessarily time-consuming.
But the problem doesn't end there.
Silos in Healthcare
Although legacy systems can be robust in their terms, when it comes to modern functionality and connectivity, they simply fail to deliver. Legacy systems operate in what the IT industry calls isolated data "silos" that present limitations for both patients and providers.
Data silos reduce cost-efficiency, impact the quality of care, and lead to duplication of services.
And while workarounds and middleware solutions can provide gateways to such silos, these structures can hardly handle the explosion of real-time data requirements in a distributed digital health environment.
No Support Available
To make things worse, organizations often face a lack of support for legacy software that is considered non-profitable.
Legacy code is difficult to maintain, adapt, and expand, as the staff who were experts have either retired, moved on to a new company, or forgotten what they knew.
On the other hand, the staff who "inherited" legacy software never learned about it in the first place.
High Maintenance Costs
You can retrain developers on how the legacy systems work, but that just adds to the operating costs.
One solution is to rewrite the legacy code. This is a reasonable idea, but has two big downsides:
Cost: Rewriting can trap a significant amount of time and resources that are better spent elsewhere.
Risk: As the software functionalities evolved, special use cases might have been added without any documentation. This means they can easily be missed out during rewriting, which results in faulty code.
Incompatible with New Digital Technologies
To keep up with the current trends, organizations may want to upgrade their systems with the latest features only to find out that their legacy software does not support any add-ons.
How can you communicate with patients on different channels if you're stuck with a legacy system?
Let's take chatbots, for example. These AI-powered digital assistants are invaluable for providing seamless customer service in many industries, including healthcare.
A report by Market Research Future reveals that 52% of patients acquire their health data through the use of healthcare chatbots.
The sad truth is that many legacy systems simply don't provide the means to integrate chatbots.
Unfortunately, customers don't care about legacy software.
They want to move on with new features.
If you can't provide the level of user experience they expect, your patients will easily find healthcare providers that offer user-friendly features that give them quick answers in real-time.
Cybersecurity in Healthcare has become a nightmare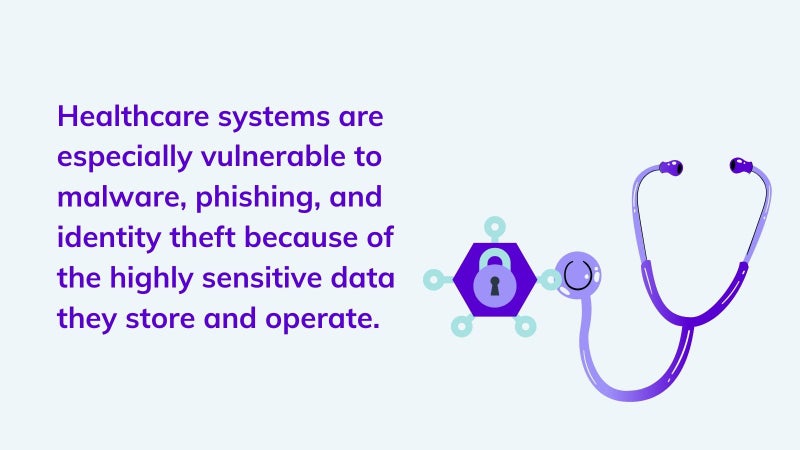 Healthcare systems are especially vulnerable to malware, phishing, and identity theft because of the highly sensitive data they store and operate.
Many online security vulnerabilities may not be possible to fix because of the legacy software.
In the best case, developers would need to come up with a legacy fix for an old code block, which is both difficult and time-consuming.
In most cases, legacy systems don't support new security patches, and as a result, outdated security functions remain extremely vulnerable to cyberattacks.
Healthcare Digital Transformation Trends:

Moving off Legacy Software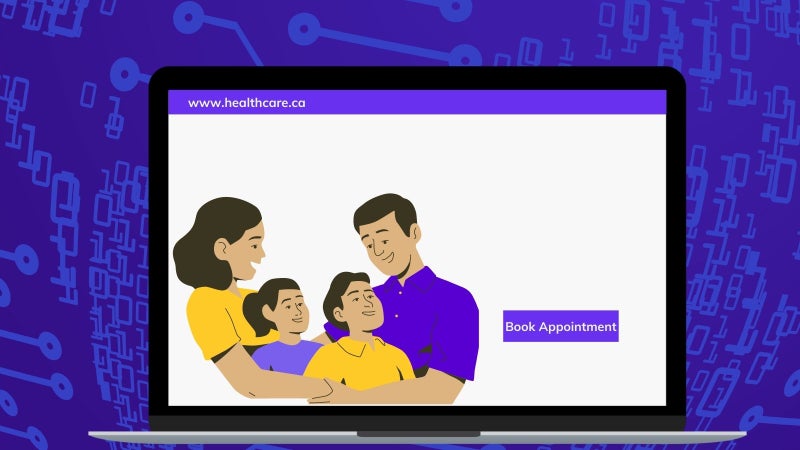 Replacing legacy healthcare software with a robust digital hub allows healthcare providers to integrate databases, patient-doctor communication, virtual tech, and the latest security solutions.
Integration of these digital services is the key to retaining a competitive edge in one of the fastest-growing industries in the world.
We've seen what are the limitations of legacy software solutions in healthcare. Now let's explore the benefits of a customizable digital system.
Sustainable Healthcare Software Development
With increasing life expectancy, there is a growing number of people living with chronic diseases, which in return puts increasing pressure on healthcare systems.
A solution — digital healthcare that is highly responsive and sustainable.
A capable digital health platform can provide quicker access to healthcare services, while also improving the quality of care.
Such an innovative platform can reduce healthcare professionals' administrative roles and similar repetitive aspects, freeing up more time for actual patient contact and monitoring.
This significantly improves patient experience, especially in the case of patients and clinics located in rural areas, or home-care patients who find it difficult to travel.
With clinical-grade technology at their fingertips, patients can use integrated apps to provide their health information to their physician at any time.
Prevention Before Admission- Reducing Hospital Readmissions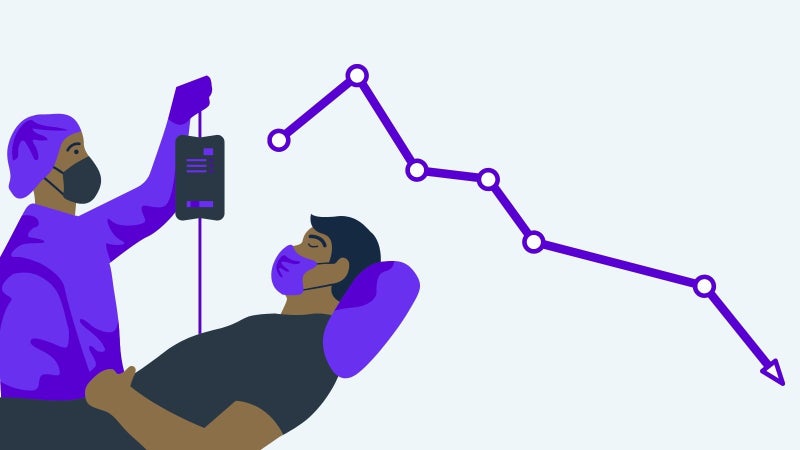 Digital healthcare technologies are also pioneering the idea of self-care for patients. Through regular monitoring and tracking of symptoms, comprehensive healthcare software can help patients self-manage their health conditions.
Using smartphones, laptops, and other devices, patients can receive medical attention and make video appointments with health specialists without leaving their homes.
Telemedicine solutions also significantly reduce readmissions, which saves healthcare providers millions of dollars and saves staff more time for urgent patients.
A report by Penn Health revealed that the readmission rate at affiliated hospitals was reduced by 14% in three years after the telemedicine program was introduced.
For example, if a discharged patient develops a rash, instead of going to the hospital, they can schedule a video appointment. Through a virtual exam, a specialist can easily identify the medication that is causing the reaction and prescribe another one.
Seamless Doctor Patient Relationship
Now imagine how more effective virtual care can be if discharged patients are provided with a remote patient monitoring system.
An app-supported wearable device that shares information with the digital health record would provide quick, direct, and shared access to the current health status of the patient.
In return, such a system increases the sense of partnership, trust, and transparency between patients and healthcare providers.
The app can make real-time logs of important factors affecting the patient's health, such as the:
Time of day
Environmental stimulants
Use of medications
Commitment to medications
This data can later be accessed by the physician to get a more complete profile of the patient's condition and the related sensitivities.
On the other hand, patients can use integrated apps to request on-demand clarifications, saving them the trip to the doctor.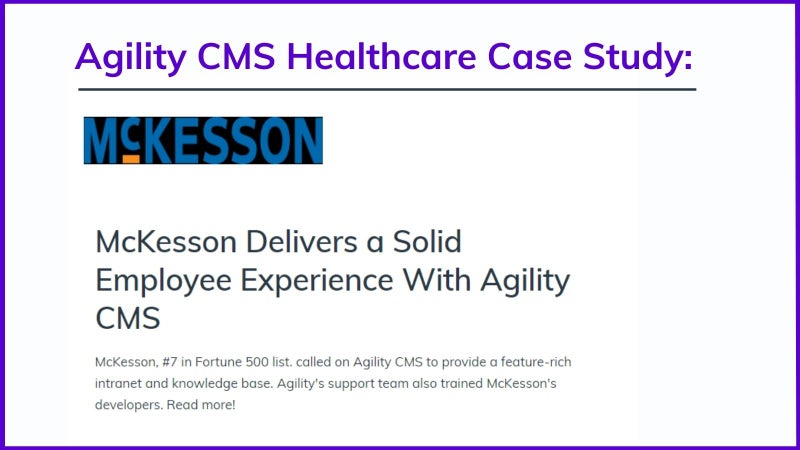 Follow-up Reminders
Whether it's patients recovering from surgery or those managing chronic illnesses, follow-up care is important in making sure they don't succumb to relapse and avoid readmissions.
However, administering follow-up care has its challenges, as patients often report busy schedules as the main barrier.
A patient-facing add-on to the digital healthcare system can give patients access to their health information and use telehealth technology instead of traditional appointments.
Physicians, on the other end, can use the portal to set up automatic digital reminders for their patients to comply with certain healthy behaviors.
Such reminders can remind patients to take medications, do certain exercises, or just ask how the patient is doing.
Solution: Technology That Improves Patient Experience: Composable DXP with AgilityCMS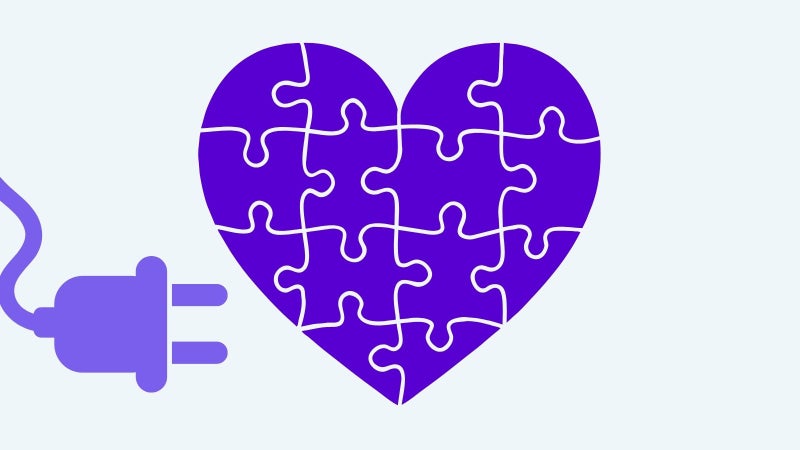 A composable Digital Experience Platform (DXP) can be a game-changing replacement for legacy software in healthcare.
Based on a headless Content Management System, such as AgilityCMS, a composable DXP allows healthcare organizations to integrate all their digital communication software, virtual, tech, medical diagnosis, e-prescribing, and any other tools that improve the patient experience.
A headless CMS-backed digital environment allows teams to break down data silos, and make the information accessible across multiple platforms for both patients and physicians.
Easier Access to Professionals
A DXP allows patients to reach healthcare practitioners across various online channels. Institutions can also track the efficiency of each channel, so they can focus on the most successful ones.
In other words, you can determine which channels bring in the most patients, and focus on improving them even more.
More Conversions
If you switch your legacy software with a DXP, you also gain access to extended analytics features that allow your teams to evaluate information on your patients, their behavior, and responses.
You can then use these insights to create a more accurate message tailored specifically to the patient groups you want to reach, which ultimately leads to more conversions.
Personalized Add-Ons
Unlike legacy systems that are often not compatible between different departments, a composable DXP offers integration of different tools.
Remember how difficult it is to make any changes and updates to legacy software?
The headless architecture, on the other hand, allows administrators to pick the tools they need and switch them out with ease.
By introducing new tools and connecting exciting applications to the DXP, healthcare providers can gain a better insight into patient and staff data.
Omnichannel Experience
These add-on apps allow you to create omnichannel digital experiences that make it easy for patients to manage and personalize their accounts, access medical records, and schedule appointments.
Using the DXP-supported apps, health practitioners can reach patients across multiple channels, including content marketing, mobile marketing, IoT, and social media.
One of the main benefits of a composable DXP is that you can integrate it with many apps, extensions, features, and plugins.
For example, an integrated patient portal can provide post-visit care to your patients, so they continue with healthy behavior long after leaving the hospital. Such a post-care app can help providers reduce the likelihood of costly readmissions.
Improved patient experiences with composable DXP
By replacing legacy software with composable DXP with AgilityCMS, healthcare organizations can offer unparalleled digital services to their patients.
With patients at the center of the experience, you have the opportunity to provide truly holistic care that reaches beyond the walls of the office.
At the same time, a composable DXP can motivate your employees with customizable user dashboards, career paths, and recognition boards.
Don't let the outdated software compromise your patient experience any day longer.
Request a demo today and learn how AgilityCMS can help you build a personalized digital healthcare platform that gives your organization a competitive edge in the fast-changing health service industry.