Wouldn't it be great if your existing customers become your brand advocates? Not only is it free, but people are influenced when someone in their circle makes a recommendation.
Word-of-mouth publicity by existing customers works wonders in the world of marketing. But how does one turn existing clients into their brand propagators or advocates?
Before we move ahead and look at the steps that would help you turn your clients into brand advocates, let's define brand advocacy.
A customer leaving positive feedback about your product or services cannot be construed as your brand advocate. Long-term loyalty to your brand and propagating it without your direct interference is what brand advocacy is all about. Turning your existing customers to brand advocates requires huge efforts and proactive measures.
Why are Brand Advocates Important?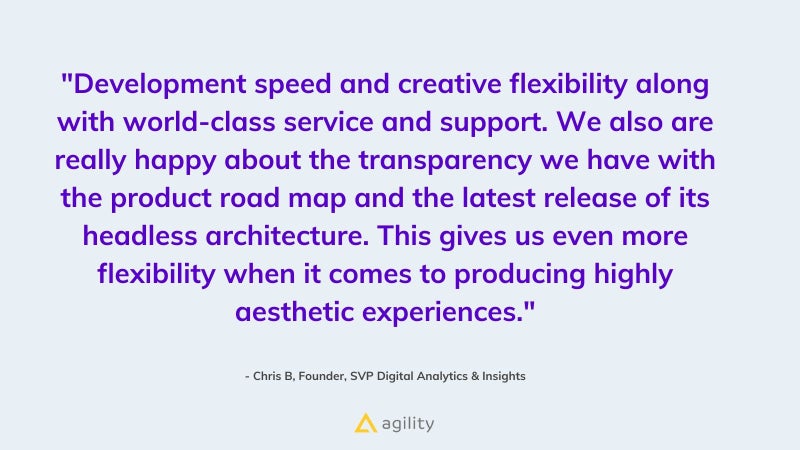 Brand advocates help you to enhance your business image and eventually bring in increased profits.
Other actual users' feedback always influences the prospective buyers. When these actual users (in this case, your existing customers) advocate your brand, your sales figures are affected positively.
Tips to Turn Customers into Brand Advocates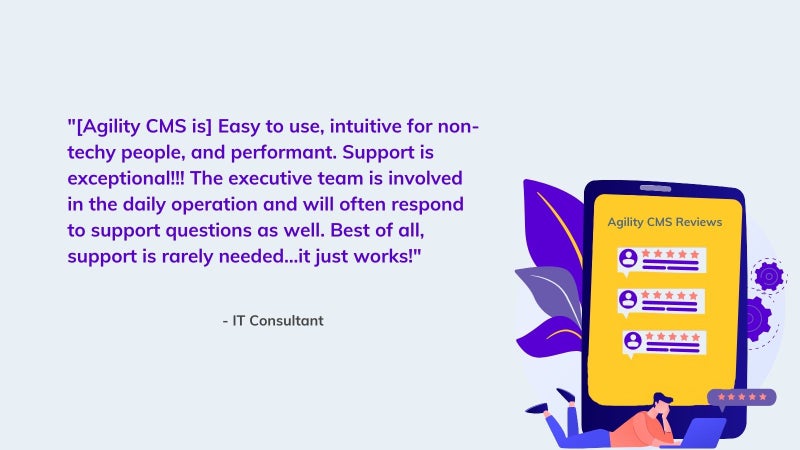 Here is what every brand should focus on to help them turn customers to brand advocates:
Start With Being Proactive
Being proactive means thinking about making the lives of your existing customers easier. If you want the existing customer to become loyal to your brand, then go a step ahead to show them how important they are to your business. Look out for options that would save your customers time and money and also keep them worry-free.
Here are some practical instances that would help you get a better insight into what being proactive means.
Example 1
Imagine a situation where the delivery of a product has been delayed due to circumstances out of your control. Rather than waiting for the customer to reach out and ask for clarification, it is better to inform them beforehand about the unexpected delay and offer options that give them the power to decide how they would like to deal with it.
It shows that you care about doing business with them and would keep them worry-free at all times. You can offer a complimentary gift card or give the option to avail refund. When you go out of your way to keep your customers happy, they feel safe doing business with you.
Example 2
Another great example of being proactive is an FAQ and chat support
Letting customers know where and how to approach you for quick solutions is a good way to earn their trust. Customers highly appreciate transparent trade practices.
Focus on Personalized Experience
Creating a lucrative website, talking to your customers using their first name, remembering their buying preferences, and keeping their payment details in stores for easy checkout are some of the simple ways to help you offer a personalized experience.
Pro-Tip: Headless CMS has gained popularity in recent years since it allows brands to deliver content across multiple platforms, i.e., websites and social media. Various other advantages have also contributed to its rising popularity viz. fast editing experience, flexibility, better security, and easier scaling. These benefits of headless CMS allow marketers to engage the audience effectively.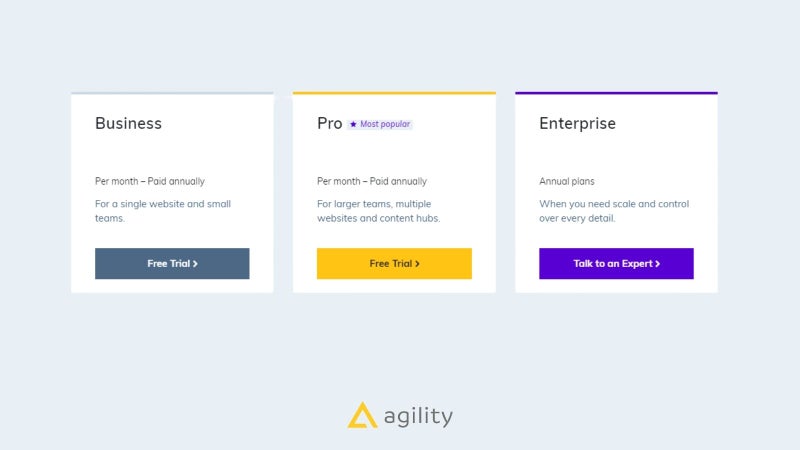 Encourage Feedback from Existing Clients
Customer feedback is extremely important when you are trying to build a rapport.. If you really want to turn these customers into brand advocates, you need to show them that their opinion matters.
Using post-purchase experience forms, surveys, polls, etc., are some ways to show your customers that you value their opinion. You can also inculcate the sessions on how to take feedback in your employee management training modules to make it a regular practice.
You might have to scout through social media platforms and encourage your clients to post comments. User-generated content holds great value in bringing more business.
You can create polls and ask for feedback on social media platforms like Instagram, Facebook, Twitter, etc. When you connect with your audience on their favorite platform for feedback, they develop better trust with your brand. It helps to turn them into your brand advocates.
Be Easily Approachable and Be Consistent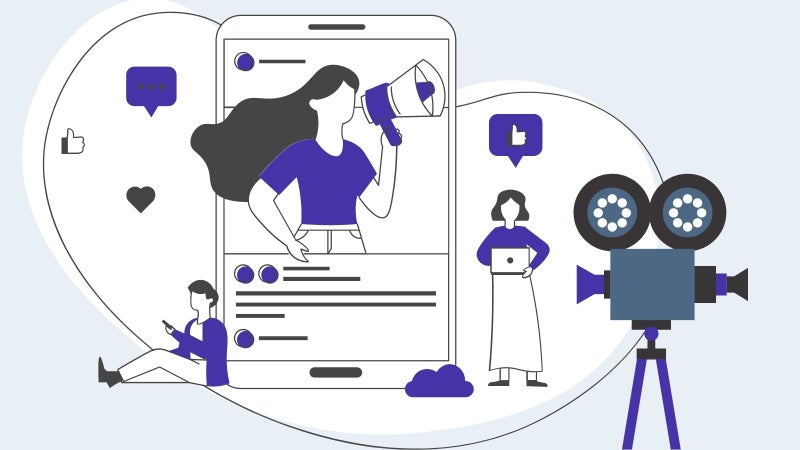 When you offer customers various options to choose from, it makes them believe that they are in control and thus enhances their confidence in reaching out to you.
Whether you are offering options to connect through email, chat, WhatsApp or phone – just make sure that you are consistent in every mode of communication.
You can easily build trust by following consistent communication through all channels.
You can go a step ahead and keep the information about their preferred mode of communication stored in your project management software.
Reach Out on Social Media Platforms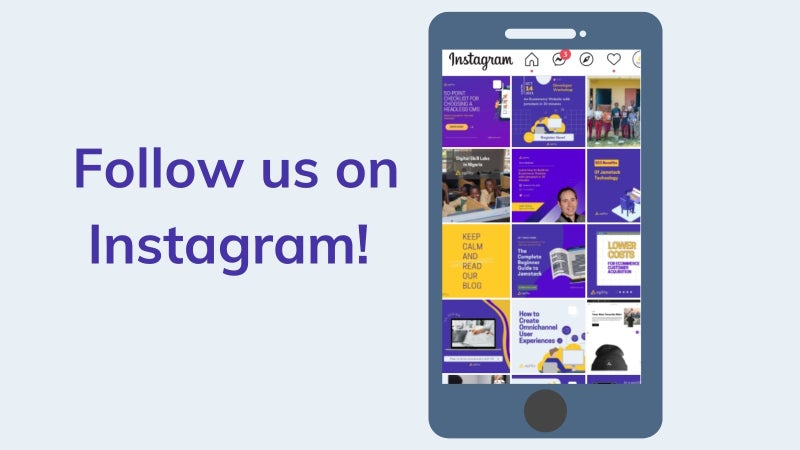 The majority of Gen Z are glued to social media these days. As per research mentioned on Forbes, this group spends 4+ hours every day on social media platforms.
Just imagine how excited they would get when they find you on their favorite social media platform- use social media platforms as a part of your business marketing plan.
Brands should jump on the opportunity to engage with their customers on every positive or even negative comment. This helps you to connect with your customers and build stronger relationships.
Make use of as many marketing tools as needed to ensure that your approach and communication seem professional and creative. Tools such as Dabblewriter prove to be an excellent resource to improve the writer's pitch.
Customers feel valued when they are acknowledged with instant communication. Even frustrated and dissatisfied customers can be turned into brand advocates if you listen to them and offer them a satisfactory response.
Offer Loyalty Programs
Loyalty programs are amazing when it comes to showing your loyal customers that you care about them. It is another way of saying that you are loyal to them, too!
A loyalty program helps you give a personalized experience to your existing loyal customers through additional benefits like speedy delivery, additional discounts, early discount access, freebies, etc.
It is important to note that the loyalty program must be easy to understand and use. Most people do not participate in loyalty programs because they find it difficult to comprehend. And others merely take it as a marketing gimmick.
Keep it as simple and straightforward as possible. A transparent and easy-to-understand loyalty program would be much more effective.
Example
Amazon Prime Membership is one of the greatest examples of a successful loyalty program. The members get preference in delivery and better discounts. When the festive sale is announced, the Prime Members are offered early access. The existing customers are given preferential treatment, and this is what keeps them loyal to the brands.
Use Referral Programs
Why not reward your loyal customers when they refer you to others? Referral programs help to incentivize your customers in helping to widen your reach.
Your brand advocates refer you to the people within their circle once they are fully satisfied with your services. They do not gain anything from it! Why not motivate them to spread the good word around?
It is important to devise a referral program that benefits the referee and the referrer. It gives an additional boost to your existing customers to spread the word.
Example
Referral programs have proven to be a great success for many brands. Still not sure? Check out these famous brands using referral programs in building brand advocates:
Dropbox – Dropbox referral program allows you to earn more storage when inviting your friends or colleagues to try out.
Google G-Suite – Google created a referral program to entice the existing client base into recommending G Suite to other businesses. The existing clients are offered a referral link that they can share with others and earn benefits.
Spoil them with Surprises
Everyone loves surprises! Imagine the smile on your customer's faces when you surprise them with goodies! It does not necessarily have to be something extravagant. The important thing here is the gesture.
As per a study, people who receive surprise coupons make 47% more unplanned purchases. There is a difference between having a client and keeping them! Small surprise gestures are a great way to earn their love and loyalty.
Final Thoughts
In this competitive world, selling good products or services is just not enough to keep your business running. You have to set yourself apart from the competition and stand out in a way that word-of-mouth publicity makes way for your progress.
Your existing clients are your real marketers. Turning your existing customers into brand advocates is what's most important in the modern marketing world. When your brand image is held high and is recommended by the actual users, it creates a ripple effect that eventually helps you succeed in your business goals.
It is important to remember that turning existing customers to brand advocates is not a one-night task. It takes consistent efforts and indulgence to turn them into your marketers.
We hope that you use this article's information to turn your customers into your brand advocates.
Author Bio
Surya Ranjan Pandita is a content marketer and he is always on the lookout for new optimization strategies and loves to create actionable content. Feel free to ping him on LinkedIn