The world of marketing is never dull. Just when it seems like we've found our footing and are headed in the right direction, something changes that ultimately disrupts the entire industry and forces us to adjust our marketing strategy.
For marketers, the more you know about your prospects, the better you can sell to them.
When you know their needs, their industry, their budget, and other products or services they use, you can gain a full profile of who they are, opening up tons of opportunities to address their specific needs directly. Up until recently, we relied on third-party data to help us tap into that detailed knowledge.
Google has announced that, like Mozilla Firefox and Safari, they'll do away with third-party cookie tracking in 2023. And since Chrome is the most popular web browser used today, this news is causing quite the stir for marketers.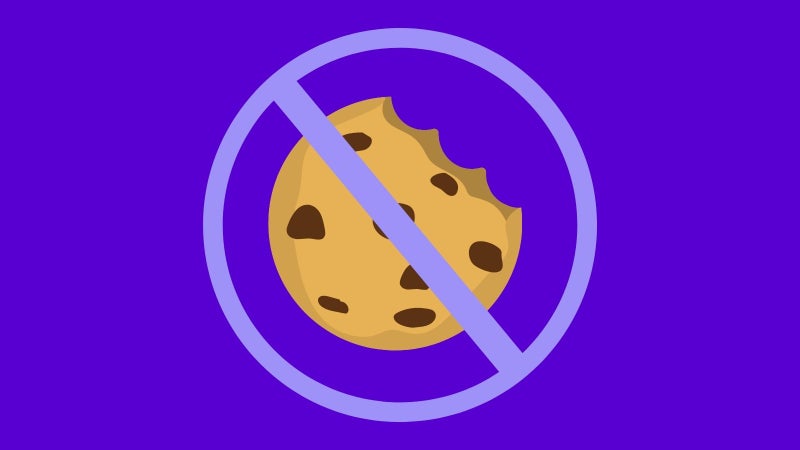 So, how will this shift impact marketing? How will marketing teams need to adjust so they can still create high-quality, personalized content that moves their prospects towards a sale?
What are Cookies?
First, let's cover the basics. Cookies are basically like pieces of code.
They track the behavior of site visitors, collecting various tidbits of information on them along the way. They can track a person's entire journey across sites and pages and tap into their purchase history. Marketers then use this information to put together audience personas and targeted online ads so they can bring their product directly to the type of person most inclined to want or need it (based on the activity profile accumulated).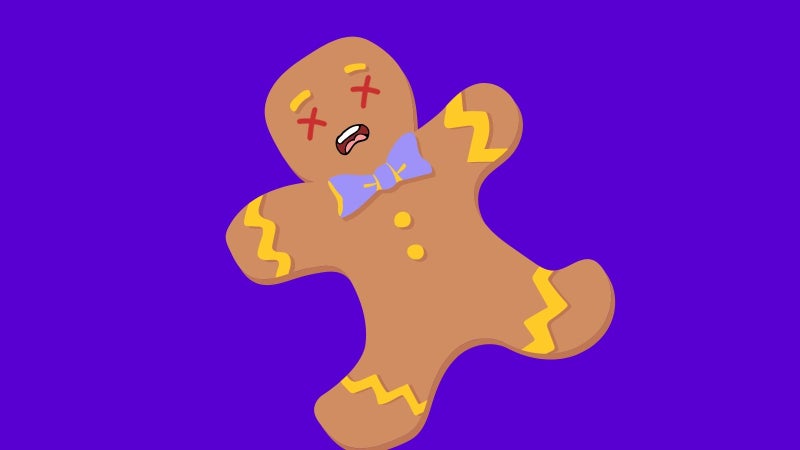 When Google blocks these cookies, marketers will no longer be able to track the activity on third-party sites. Luckily, there's still first-party data.
Prioritize First-Party Data
When you can no longer rely on outside sites to gather and provide you with key information, then you have to double down on what you can rely on - your own site.
Take a hard look at your first-party data strategy to make sure you're doing all you can to gather as much information on your site visitors and customers as possible. You'll want to optimize your site to make sure you're utilizing website forms that entice visitors to provide their information in exchange for enrolling in your email marketing or downloading a valuable piece of content.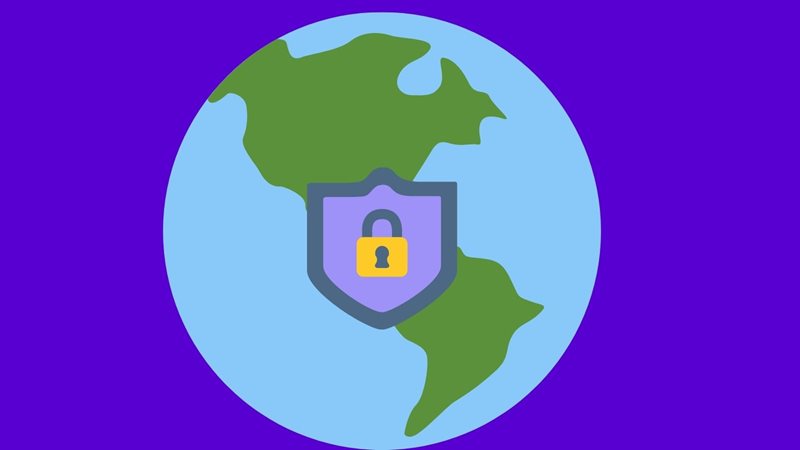 These forms can ask anything from name and email address to phone number, industry, job title, marketing budget, or reason for visiting your site. Note that you do risk low engagement when you ask for more information, but don't be afraid to play around with your options so you can ensure you're getting as much information as you need.
Your first-party data strategy will be your most reliable tactic for accessing key information from your site visitors. Make sure you add embedded forms to your landing pages and use social ads and posts to promote those landing pages so you can get them out to a wider audience and generate leads.
Another tip is to add pop-up forms enticing site visitors to download whitepaper guides or sign up for your newsletters on high-traffic pages of your site, like your homepage or popular blog posts.
Utilize a CRM to Keep Track of Lead and Customer Data
Your customer relationship management (CRM) software is great for organizing and keeping track of all the information you're gathering on your leads. After all, if you're going to implement a strategy that helps you gain more knowledge on your leads and customers, you'll want to store that data somewhere you and your team can easily access it.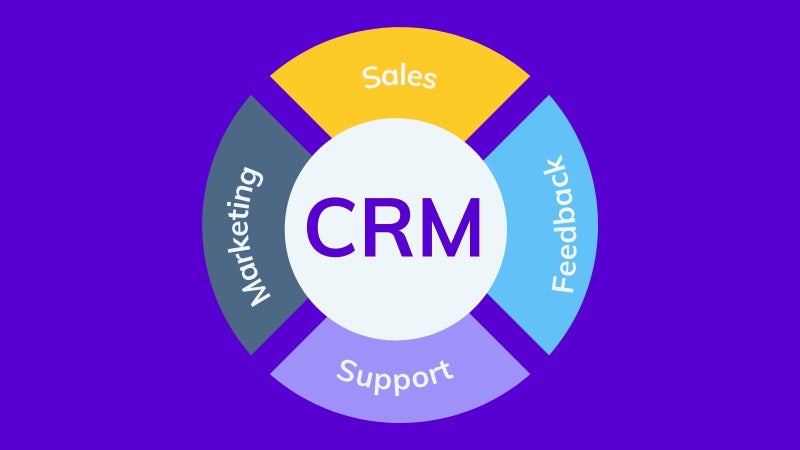 A CRM does just that for you. It keeps track of each new lead you generate, the actions they take on your website, and how they interact with your outreach. You can even tag your contacts based on specific activities and score them according to qualifying factors so you can determine which are advancing through your inbound funnel and, therefore, more eager to make a purchase decision. This is important so that you don't waste valuable time trying to convert leads that are less interested or ready to buy. By understanding which of your leads are more ready and eager, you can zero in on them and give them your full attention since they're most likely to yield a higher return.
The best thing about your CRM is that your entire team has the same view of each lead and customer. Your teams will be aligned and on the same page when it comes to important contacts, as all they need to do is consult your CRM's activity log and user profile.
Automate Your Outreach
Once you have all that great first-party data stored in your CRM, don't just let it sit there. Use that information to inform your email drip campaigns and sales outreach so you can take a personalized approach.
80% of consumers are more likely to make a purchase from a tailored experience, so use that first-party data to compile high-quality content that addresses the specific needs of your leads. Organize that content along with other personalized resources into email drip campaigns that provide nurture, and use marketing automation to schedule that nurture at a steady, consistent pace. This will ensure your brand stays top of mind with your leads and that you're also building trust by proving you're reliable and have the resources they need to make the right decisions.
The best way to do this is to identify the stage your leads are at in their buyer's journey. The less ready they are to buy, the more likely they are at the earlier stages of their journey.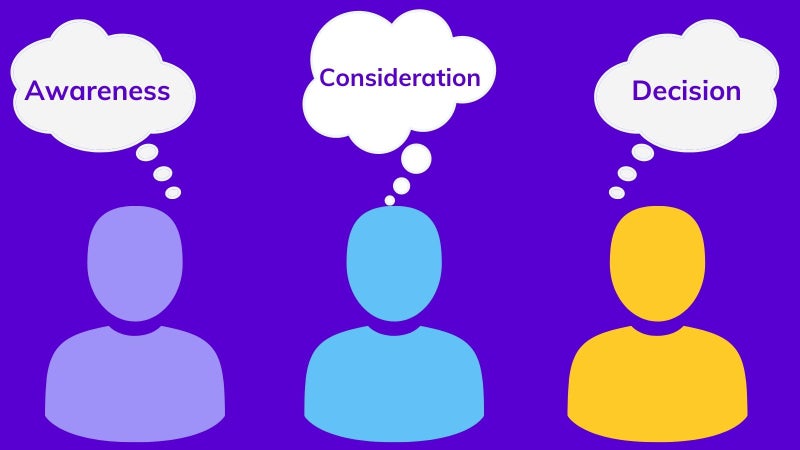 For example:
If a lead visits your homepage and then signs up for your newsletter, it might be a good idea to add them into a basic awareness drip campaign and introduce them to what your company does so they can learn more about you.
If a lead visits your case study page, they may be comparing you against some of your competitors. Enroll them in a more aggressive campaign that shares customer testimonials, demo videos, and more case studies showing how your product or service is the solution they need.
Your first-party data will allow you to access other key information on them to help you better understand where they are in the buyer's journey and what sort of content you should be filling your automated outreach with.
Your marketing automation tool will also provide you with an overview of how well your efforts are at converting these leads into paying customers. You can tap into any gaps within your sales and marketing process so you can make the necessary adjustments to keep your funnel flowing.
Don't let the new cookie-cutting news disrupt your marketing efforts. There are things you can be doing that will still allow you to gather quality data on your customers. Just make sure you prioritize your first-party data strategy and do what you can to keep track of that data so you can use it to your advantage.