A digital experience platform (DXP) manages your customer's digital experience across various digital touchpoints. DXP software's functions include content management, personalization, customer insights, customer personalization, and experimentation. In short, a DXP is a hub for building, managing, and optimizing your customer's digital journey.
Digital experience platforms are the next step from legacy content management systems (CMS). They help deliver a connected experience to customers. Today, the customer has many more digital touchpoints with a brand than physical ones. Therefore, intelligent brands are migrating their legacy CMS systems to DXP platforms to keep pace with this trend. The DXP market is a fast-growing niche in the customer management segment.
Here are elements you should consider when deciding which DXP platform best suits your brand's needs.
Identify your use cases.
According to a recent Salesforce survey, 76% of consumers expect a consistent and personalized experience from a brand across the company's departments. These touchpoints include in-person, the website, the mobile app, and social platforms.
Brands that are serious about their digital presence need to understand that adopting a suitable DXP is key to building an interactive, personalized, and compelling experience with their customers. This adoption is critical when servicing all customer portals, including B2B, B2C, and B2E.
Here are some use cases of working with a DXP and how it can help amplify your digital experience management strategy.
Multi-Site Management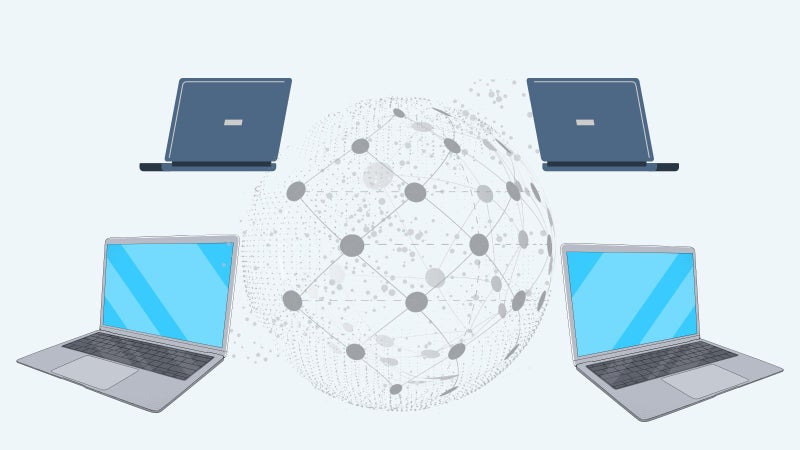 A DXP enables you to maintain a consistent voice across multiple sites and touchpoints. Today, many brands service a global customer base. That means a brand's online presence cuts across geographies and targets customers using varied languages. The multi-site management functionality of a DXP enables you to manage multiple websites and micro-websites easily from a single platform.
It allows you to maintain a consistent brand identity while providing personalized and consistent customer satisfaction.
Digital Enrolment and Communication
Customers today want a seamless brand experience. The customer doesn't want to fill out complicated paper-based forms and instead prefers the flexibility of starting on a mobile device, switching to a desktop, and finishing up wherever they are next.
The DXP enables you to make the enrolment process paperless in a secure environment. In addition, you can convert your PDF-based forms to mobile-responsive and digital, adaptive forms.
Digital Marketing and Velocity
The DXP software enables you to centralize your content creation business processes. That simplifies creating engaging and authentic content like blog posts, which can then be spread across campaigns and channels. It also simplifies the workflow between the creative and marketing verticals by providing a simple solution to manage creative assets.
Your DXP helps connect different business workflows, enabling your teams across various verticals to work as one unified team. For example, you can upload your style guide, ensuring that all content creators follow your brand voice. That, in turn, enables the brand to deliver personalized, engaging, and channel-optimized experiences across customer portals.
Look at product integrity.
Digital experience platforms help connect business workflows. They enable your team to create, manage, and deliver engaging, channel-optimized, and personalized customer relationship management experiences.
The DXP platform you choose should align with the needs of your company. It should offer the following functionalities to enhance the system's integrity.
Cloud-native architecture: A cloud-native architecture offers flexibility to scale up or down while offering faster disaster recovery. It lowers your IT costs and gives your brand a competitive advantage.
Security: Data security is the core of robust cloud infrastructure. DXPs with ISO-level security include solutions like WAF, DDoS mitigation, encryption everywhere, zero trust and tolerance, compliance with GDPR, PCI-DSS, etc.
High availability: Faster disaster recovery is one side of the coin. The other is having an automatic failover to a secondary set of infrastructure that is geo-redundant.
Scalability: Cloud computing enables businesses to scale infrastructure to meet demand and reduce costs during low peak times.
Your DXP should offer the above features to be classified as a high-integrity system.

Review your current technology stack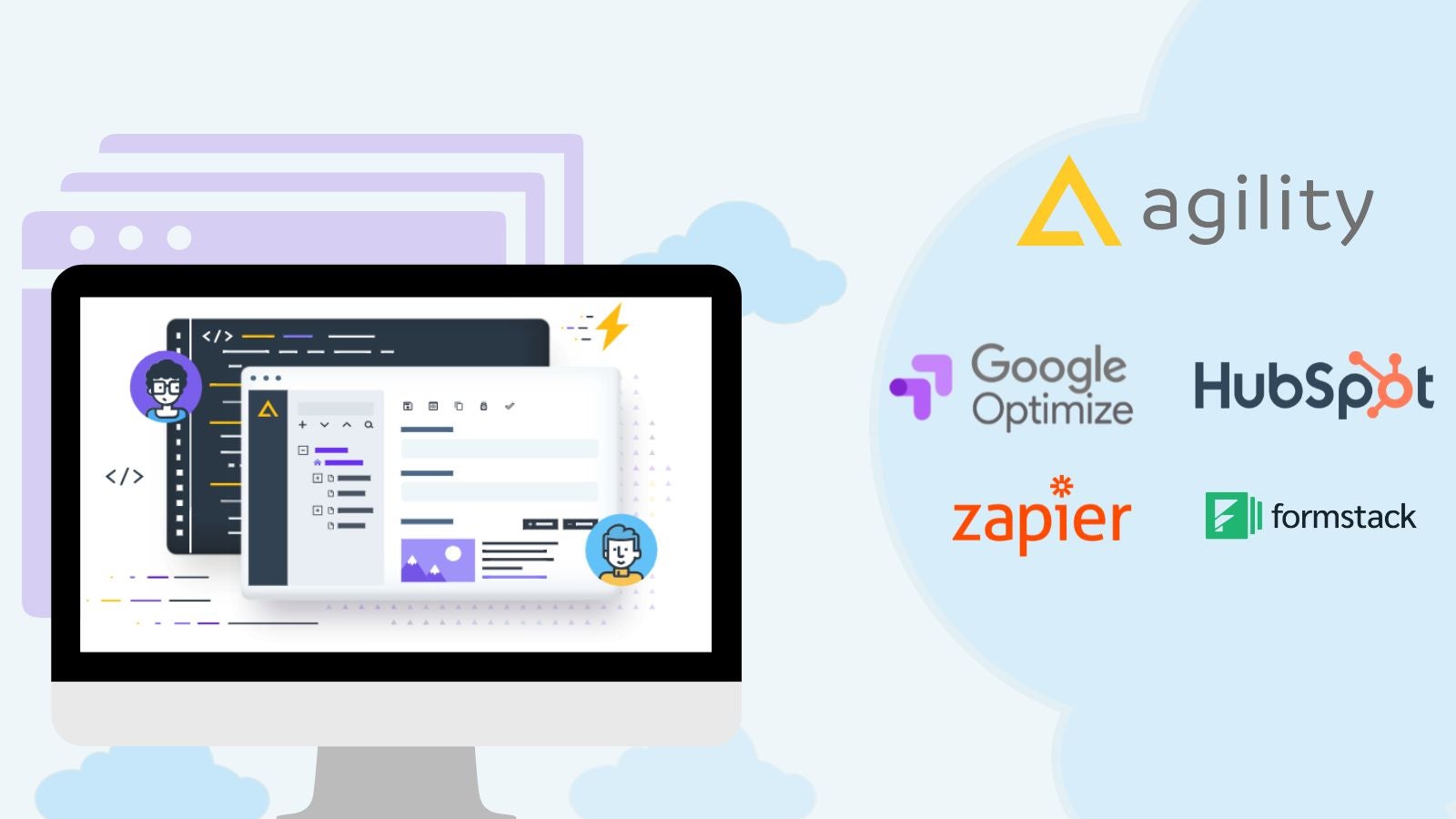 Companies operating in a dynamic environment look for real-time adaptability and resilience in their business workflows. A big part of this is rethinking how the existing pieces of your business software and platforms fit together. Hence, there is a significant shift towards platforms that offer composability.
A composable DXP enables businesses to compose (customize) the platform's modules to meet the company's current and future needs. A composable DXP has highly interoperable modules (able to exchange and analyze data) but modules that are loosely coupled (loosely connected, hence offering flexibility).
A highly interoperable but loosely coupled DXP increases the business's speed to market while providing the flexibility to handle and adapt to the changes of a dynamic business environment.
Let's look at the differences between a composable DXP and CMS.
DXP Vendors: composable vs. legacy DXP
Most traditional CMS are not composable and are configured so that the front-end (presentation layer and experience layer) and backend layers are tightly coupled. That works well if the brand has only one digital channel. It offers marketers user-friendly features that simplify the process of making and publishing content. These monolithic CMSs work well for small to medium-sized businesses. A few large companies use them as part of their existing technology stack.
A monolithic CMS lacks flexibility when you want to address your audience across multiple digital channels. The number of digital channels your customers use is likely to keep rising. Hence, a monolithic CMS will make it difficult to respond quickly to any changes in the market and your ability to stay in touch with your audience.

New front-end frameworks and other digital experience tools continue to emerge every year, and developers need the flexibility to choose the one best suited for a task.
That is leading the growth of the DXP market with first-time adopters (new brands starting with DXP) and brands transitioning from CMS to DXP platforms.
The monolithic CMSs also fall short because their rigid templates restrict developers from adopting a different approach, which could simplify customer data collection. Overall, up is the only way for the DXP market as brands seek to connect with their customers at every digital touchpoint that the customer uses.
The DXP market has several worthy options, but for now, let's just look to understand why you need a digital experience platform.
A composable DXP, on the other hand, is a digital experience platform that provides complete control over all the software stacks in the system. It allows businesses to select and integrate best-in-class technologies from multiple vendors. If you're looking for a platform to manage your content across multiple digital channels, choosing a composable DXP over a monolithic CMS can be a game-changer.
A headless CMS sits at the heart of all composable DXPs.
It provides your business flexibility by decoupling the front-end layer from the backend layer in a headless architecture. Instead of the tight coupling of monolithic CMSs like Adobe and Sitecore, composable DXPs use APIs to make the connection between individual stacks.
As more and more brands understand the value of this fundamental difference, the demand for these platforms will continue to grow, thereby giving even greater impetus to the DXP market growth.
A composable DXP allows you to use APIs to connect multiple digital channels, delivering enhanced customer loyalty across each buyer stage in the marketing funnel.
Some additional benefits of DXPs include:
Delivers future-proof architecture: APIs enable you to connect current digital touchpoints and create new ones that arise in the future.
Faster to-market time: The design flexibility of DXPs enables you to roll out new campaigns or adopt new technologies faster, accelerating your to-market time.
A composable DXP enables you to cherry-pick the best tools for your business and then integrate them into a functional and efficient integrated platform.
Possible integrations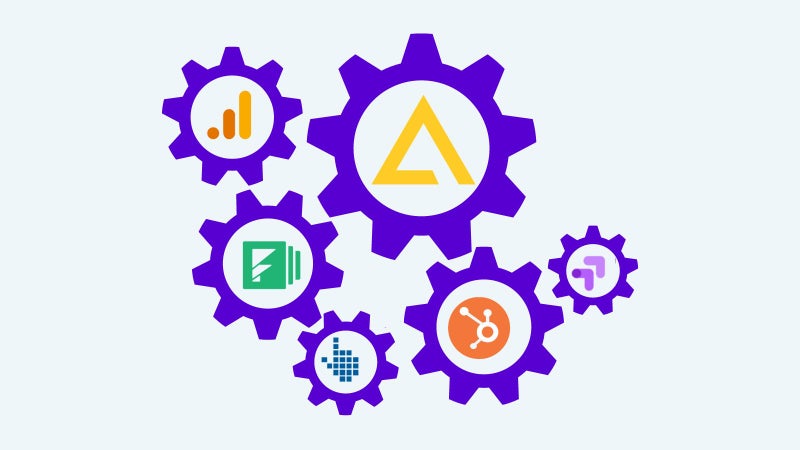 To optimize the benefits of your composable DXP, you need to plan for its integration with your marketing and analytics tools like HubSpot and Google analytics. While several companies offer these integrations, we strongly recommend integration tools from Agility CMS for their robust design and ease of use.
Brands use Hubspot as an all-in-one marketing automation platform to track customers' digital journeys. Integrating your composable DXP with Hubspot using the Agility CMS tool enables you to achieve the following marketing tasks with simplicity:
Marketing Analytics: Create an easy-to-access hub for measuring the performance of your marketing campaigns with built-in analytics, reports, and dashboards.
Marketing Automation: Automate your Marketing flow to help you grow traffic, convert visitors, and run marketing campaigns.
Form Submission: Create forms in HubSpot and have editors quickly select and add Forms to pages to start collecting Form Data.
The Agility CMS integration tools seamlessly connect with your current marketing automation platforms.
Using Google Analytics with your Agility CMS-powered website allows you to analyze your website traffic and display stats within the CMS optionally. Some additional benefits include:
Use your Data for analytics and insights: Analyze your data to uncover insights about your customers and share these insights quickly with an easy-to-use interface and shareable reports.
Link the insights to results: With analytics, you can connect to Google's an advertising and publisher products, enabling you to reach and convert relevant customers.
You can learn more about AgilityCMS integration tools with other platforms like Salesforce, Formstack, and Algolia.
Train and prepare your team for digital transformation
Integrating a DXP into your business workflow gives your company a competitive edge by enabling your marketing teams to deliver a better customer experience, driving customer engagement and revenue.
Think of modular DXPs like lego blocks. They don't work when disassembled, but they help you create beautiful designs when assembled. The difference between a good DXP and a disjointed bundle of different platforms is how you and your team put it together. Integrating all your software and platforms improves collaboration, and workflows, empowering you to deliver relevant content at scale.
Here's how you can assemble the lego blocks into an efficient DXP:
Collect Insights across business verticals: A DXP helps connect IoT devices, eCommerce engines, and digital signage, giving your marketing team a 360° view of the customer. The marketing team needs to define the end-use cases they want so the developer can create relevant APIs to integrate the modules. For instance, your marketing team may want insights into your visitor's history that would help them qualify the lead's stage in the entire customer journey.
Make your teams customer-centric: DXPs enable marketing, customer service, and operational teams to become more customer-conscious. Mapping the customer journeys enables you to identify crucial bottlenecks that require reengineering your business workflows and practices.
You want to invest in a DXP that allows orchestration, a CMS that aids marketing teams in building the DXP suited to your business needs. Agility CMS provides valuable insights on integrating a DXP within your organization and training your workforce.
Define short, medium, and long-term goals
Adopting and integrating new technologies into your organization and business workflow works best when done in stages. Once you integrate a DXP system, it's best to formulate your short, medium, and long-term business goals.
As a short-term goal, start by leveraging the web content management and web experience capabilities of your DXP. You're now setting the platform to move beyond static single-point digital channels toward managing content for multiple digital channels. That would enable you to bring your growing content resources under a single roof.
A medium-term goal could be to use your DXP to gain customer insights and to use these insights to make effective business decisions. DXPs provide businesses with an intelligent platform where data from content marketing, customer support, sales, and other verticals can be combined and analyzed in real-time using APIs. That generates actionable consumer insights that enable you to make informed business decisions.
A long-term goal could be to provide your customers with a personalized and consistent omnichannel experience across all digital channels and touchpoints.
In Closing: improving user experience with composable DXP
Customer behavior today leans towards experience-driven connections with brands. Brands that can deliver seamless and consistent digital experiences across different channels and touchpoints are more likely to retain customers longer and add new visitors faster. As digital channels multiply and overlap, you need software to deliver an elevated digital experience while adapting to these changes.
A robust digital experience platform enables brands to conquer the challenge of delivering a consistent and personalized experience leading to customer satisfaction across all the touchpoints and channels.