Digital technology is a core element of marketing in this day and age. It allows brands to connect with customers; simultaneously, customers experience brands in a more natural, Human To Human (H2H) way.
Digital transformation is one of the most profitable tech trends that will slowly but surely stop being a trend and become a staple in customer experience. But what is it exactly? And more importantly, how can your audience benefit from it?
Digital Transformation: A Definition
Through digital transformation, customers have access to various suggestions, each one more tailor-made than the previous one. Essentially, through digital transformation, brands can deliver real value.
This is possible through cutting-edge technology and consistency in the way your brand interacts with its customers and provides experiences. Tools that support IoT, machine learning for better personalization, or apps that support AR and VR functions are essential in today's marketing world.
To be fair, they will become as much of a core element of your digital strategy. Digital transformation tools will be the standard marketing tools of the future. Like email template builders that allow your email marketing campaigns to transform with fully customizable templates, for example, or keyword research tools that can boost your content and help it reach a bigger chunk of your audience.
Digital transformation trains brands for a new type of highly engaged customers. These consumers are willing to proceed with a purchase and boost an organization's efforts to reach its desired KPIs. This is possible by providing ongoing interactive experiences through email marketing campaigns that make sense, tailor-made suggestions, and re-engagement marketing actions.
How Can Digital Transformation Shape Customer Experience?
Brands cannot innovate without understanding the customer's journey and how this drives their interaction with their brand.
The first thing to consider is the expectations your brand creates and how a simple customer experience journey can give you better long-term results than a more complicated - and seemingly safer - one. Take Netflix, for example. The digital experience is immersive, however simplistic, and has dramatically impacted the popular platform's revenue and growth.
This is mainly due to how customer-centric the platform is. Its email sequences are a direct product of the user's activity on the platform. Its suggestions are spot-on, more often than not. This boosted its word-of-mouth marketing and the unique reach it had on individual users.
So, let's see what steps can transform the customer experience for your brand through digital transformation.
Automation and Digital Transformation
This should be a no-brainer, but sometimes marketers need to be reminded that marketing automation is as vital as a retargeting campaign or unique content.
As a general rule, marketing automation is a sum of tools and methods that are designed to save time and resources and provide results while minimizing the possibility of mistakes.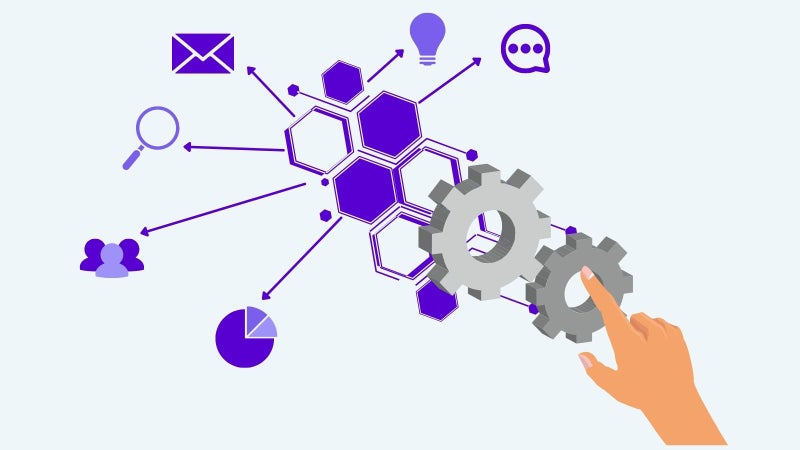 Automated email sequences, chatbots, and automated responses to customer queries can provide stellar services and build a fantastic customer experience, seemingly from scratch. And today, this is far more important than making a unique product or creating a team of customer service experts.
That is not to say that great human customer service is not important. However, a chatbot or a spot-on onboarding process can minimize risks like the customer and the customer service agent not seeing eye-to-eye. Marketing automation can also help you gather enough data to create meaningful strategies to boost your ROI and conversion rates.
And since efforts are streamlined and allow marketers and teams to invest their time and energy in more pressing matters that a tool cannot solve, it can help boost a team's efficiency. At the same time, customers will enjoy a better customer experience.
Define and Re-Imagine the Customers' Journey
Appealing to customers and what they expect to see has always been a solid part of a marketing strategy. However, in the digital era, customers are more than likely to dictate the look and feel of a brand's content. But this is neither here nor there. Gathering data and creating your brand's unique tone in a way that will appeal to customers is the wisest move for your brand.
When it comes to advertising and creating content that can work in all sales funnel stages, consider using a CRM tool for advertising. A Customer Relationship Management tool (CRM) will gather resources for you and enhance your relationship with your customers. The resources you gather can help you define and reimagine the customer's journey.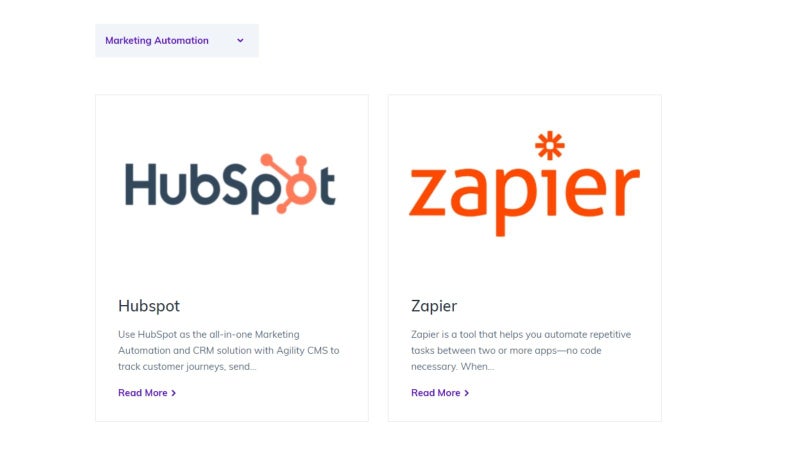 Create a tone that will be consistent across all platforms. Of course, consistency does not mean rigid. Make sure the customer experiences the brand in tandem with your platform of choice and provide a seamless experience while you're at it.
A seamless multi-channel experience boosts your brand's authority and the customer's trust and loyalty. They know what to expect from your brand, and there are no nasty surprises. So, as part of your digital transformation efforts, connect various data channels with your CRM and create relevant, tailor-made content that will span from triggered email marketing to relevant and optimized website content.
A Transparent, Human Brand
Creating a transparent, human brand is essential when digital transformation is at the core of customer experience.
Use automated sequences to keep your customers updated and in the know about your products and the new and exciting opportunities your brand can give them. For example, a solid email marketing sequence that starts from a welcome email and includes personalized and highly targeted newsletters can inform your audience, give them all of the updates they'd be interested in, and even help you with a prospect's purchasing experience.
Just remember that your marketing model should be characterized as H2H, regardless of your clientele. In 2022, digital transformation is about being a marketer talking to customers, not a faceless brand talking to a faceless mass.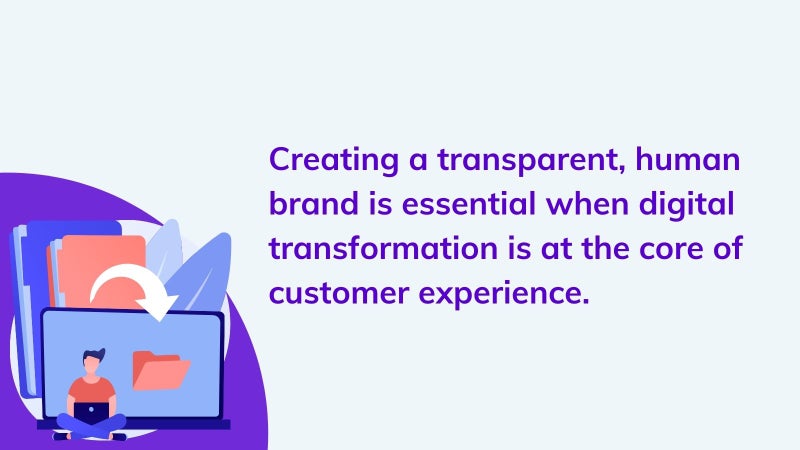 Start creating content that will center around your brand and story rather than the product itself. Share your brand's vision and mission, and make sure to create an emotional response. This is what will boost meaningful connections down the line.
You can incorporate AI and machine learning when creating your content. Be as personalized as you'd like to be and use tools like custom fields to change one key component according to the viewer. That way, your digital content will engage, entice, and keep you top-of-mind for the user.
Keeping your approach human and creating meaningful, long-term relationships with your customers is the only way to boost your sales conversion rate. Creating a human experience will give you a boost and help with promoting your brand's tone further.
The Takeaway
Digital transformation is more about investing in technologies that can drive digital experiences. Of course, that is not to say that digital technologies like machine learning, chatbots, IoT, and AR/VR are not those to keep an eye out for.
You need to remember that digital transformation that drives customer experiences is at the core of every brand. In 2022., brands need to engage and sell without selling by sparking curiosity.
So, be agile, invest in CRM software and use your data and analytics to make informed decisions. Create multi-channel experiences and evaluate user behavior to give your users exactly what they want.
Digital transformation is more than tools. It's a mindset. And this mindset is expected to dominate the marketing landscape in the coming years.