Forecasting is trying to predict what would happen in the future, and future proofing is making changes now and getting ready for that new situation. The current Covid 19 crisis is a major disruptive influence and many industries and major businesses are struggling to survive.
Some firms are forced to change their business models altogether, whereas many others are using this crisis as an opportunity to implement a Digital Transformation. In challenging times like this, the future of your business depends on how well you can connect with your customers and how fast you can change with their evolving needs.
What is Decoupled architecture?
As the name suggests, it separates the backend content creation and storage from the front end content presentation and consumption. In the traditional architecture, these two sections are tightly connected. Decoupling helps to innovate, make changes faster, and provide better user experiences.
Let us see how the main characteristics and advantages of Decoupled design can help your business come out of this crisis stronger.


Crafted User Experiences
Customers are spending huge amounts of time online for streaming videos, playing games, group chats, online classes etc. Creating valuable User experiences and providing Personalization at scale is one of the effective ways a business can retain and grow its customer base in this scenario. Decoupled architecture gives the ability to design components that can provide unique features of the user experience.
Consider weather.com which uses a decoupled structure to organize the massive amount of daily data from across the globe and present it in easily understandable visual formats.
For example, connecting Agility CMS with Gatsby can help in combining the benefits of an open-source system with the latest enterprise-level features.
Decoupling will help your business with omnichannel delivery and the customers will have a smooth and seamless experience through multiple channels like Website, mobile, IoT devices, Apps etc.
Staying Agile
We are living in uncertain times and your survival and success depend on how fast you can change your strategy as the market changes. Your performance speed is directionally proportional to customer engagement and it is a vital parameter that can drive loyalty and profitability.
In Decoupled architecture, time for developing and testing is minimal because the front end and back end tasks happen simultaneously. Content repository acts as a hub that can be connected to numerous delivery channels. Easier third-party integrations help in faster collaborations and change management.
The time needed to upgrade the system and making changes is less due to the lean codes and faster loading. It means the normal functioning of the business doesn't get affected by these efforts.
Innovation Management
The main attributes of successful organizations today are their ability to think creatively and the capacity to implement the ideas faster because new technologies and products are flooding into the market. A research done on federal systems by Accenture showed that decoupling can help to innovate and in unlocking the IT value of systems.
Decoupling makes use of modularity and reduces the sophistication of the overall architecture. Earlier a developer needed to know about the business logic, overall architecture, and dependencies between segments. In a decoupled setting, he can use his core skills to build his expertise area without worrying about other connected technologies. This will help in reducing the innovation cycle time.
Centralized control
Companies are dealing with ever-growing quantities of content and the challenge is to avoid redundancy, inefficiency, and inconsistencies in the storage and usage.
Decoupled architecture follows the principle of COPE - Create once, Publish everywhere.
It is designed in a way that admins can have an overview from a vantage point and it is easier to manage users and control their rights. The time and human resources needed to manage the entire system is significantly less. The centralized control helps you execute multiple campaigns through different channels efficiently.
Security
During the current crisis, we are witnessing an increase in cyberattacks by phishing and social engineering. A content management system will have different types of users like content creators, editors, and admins with varying levels of access rights. It can present vulnerabilities and result in mistakes that can be exploited by cybercriminals.
The decoupled architecture ensures that content creation and organizing happens smoothly and efficiently at the back end. At the same time, the front end can collaborate and make use of the best security tools and applications available in the market. Modular nature makes it easier to incorporate security from the early design stages itself.
Conclusion
The current crisis is forcing every business to have a fresh look at their business models and processes. Many are utilizing this as an opportunity to implement the next step transformation process which was long overdue. Shifting to decoupled architecture can be a major factor that can help your business stay ahead of the competition in the midst of uncertainties.
As they say, when it comes to survival, adaptability is the most vital attribute.
….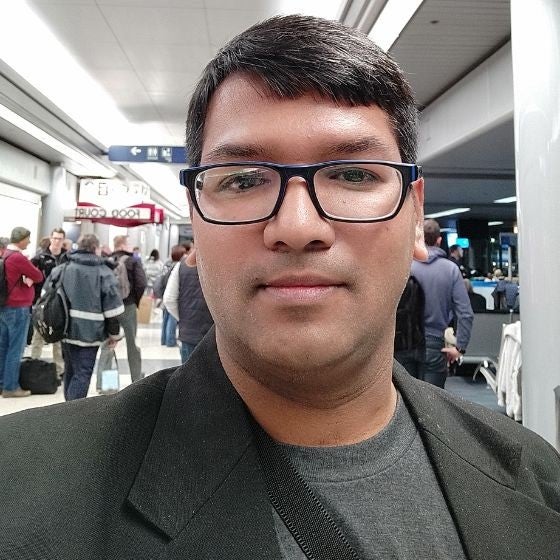 Sujit Kumar is Director of Strategy & Marketing at Valuebound. Sujit oversees all aspects of lead generation, company and brand promotion and sales activity. He brings nearly 15+ years of marketing experience, strategic thinking, creativity, and operational effectiveness and campaign execution. He has a bachelor's degree from the IIT Roorkee and an MBA with a specialization in marketing from IIM Kozhikode.
Keep Reading:
If you want to learn more about Headless CMS, make sure you read these articles: