Our customers and partners are our driving force. They're the north star that guides our innovation and products. So much so that we based Plenum, our new UI, on their feedback, ensuring that it addresses their needs and provides a seamless user experience.
Every two weeks, CTO Joel Varty and the product team launch new updates to Plenum, bringing all the features from the Classic version to life in the new UI. Our most recent update revamped the 'Models' section, a fan favorite.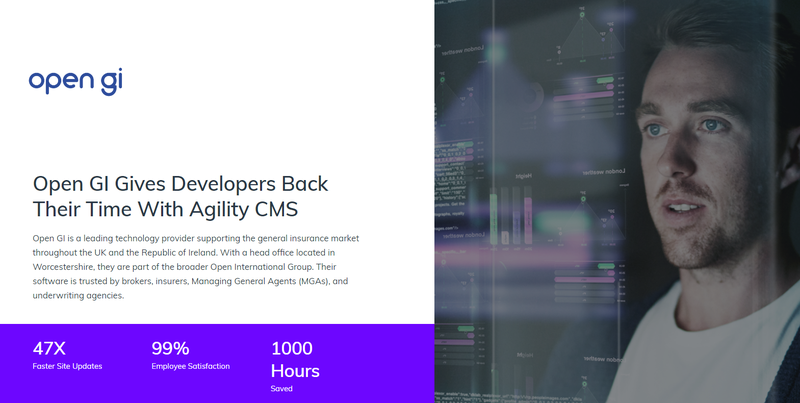 'Models' is the cornerstone of our content architecture, allowing non-technical teams to utilize Agility to build digital experiences fully.
Inside, editors can update content across every channel without a line of code or knowledge of web design. 'Content Models' allow every member of your team to contribute in their own way, support real-time interdepartmental collaboration, and destroy content silos.
Let's dig deeper into the 'Content Models' section and see how they work:
In essence, a content model is merely a content structure –content that is organized and separated into its individual component parts. As such, it doesn't represent any particular piece of content; it can be whatever you want it to be. This allows you to define your model in any way and use it for different parts of your website.
A typical workflow of editors working with Content Models looks like this:
Create a new Content Model

Add fields

Initialize a content list based on the model – which will appear in the content (area) for editors.

Alternatively, use the newly created model as child-linked content in another Content Model or Page Module.

Editors create content items within the content list and publish them

Developers call the Content Fetch API using the reference name of the initialized content list to return the content as JSON
What's different from the Classic Content Models?
Easier to use with Drag & drop field selector:

In Plenum, dragging and dropping fields in the selector is seamless and easier, with fewer errors and back and forth.
Fewer clicks to work with field properties:

Plenum reduces the number of clicks you need to access and alter your field's properties.
Faster to work with complex models:

In Classic, it gets cumbersome, but Plenum makes it snappier and easier to understand.
More user-friendly/accessible:

We improved the overall accessibility of this section and made it friendlier for all kinds of users.