In collaboration with Vercel and Teens World Empowerment, Agility CMS organized a School Tour that introduced 700 students to the importance of essential digital skill education.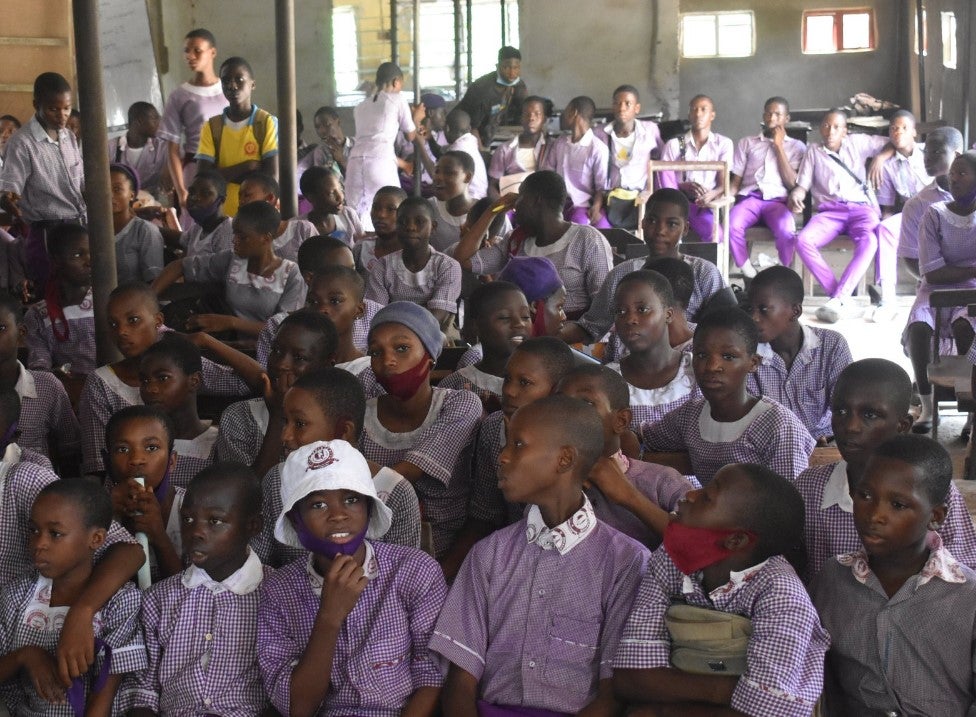 TWE team visited 5 different schools in Badagry, a small coast town in the border line between Nigeria and Benin Republic. The goal was to teach students how to launch a basic blog website using Agility CMS Next.js blog starter and launch it to Vercel. Most importantly to bring inspiration to this young community to pursue education and technology skills.
We are extremely honoured to participate in this program and support youth's future! We are looking forward to support more school tours in the future and inspire these kids to learn more about technology and web. Alyssa Rose, People Operations at Vercel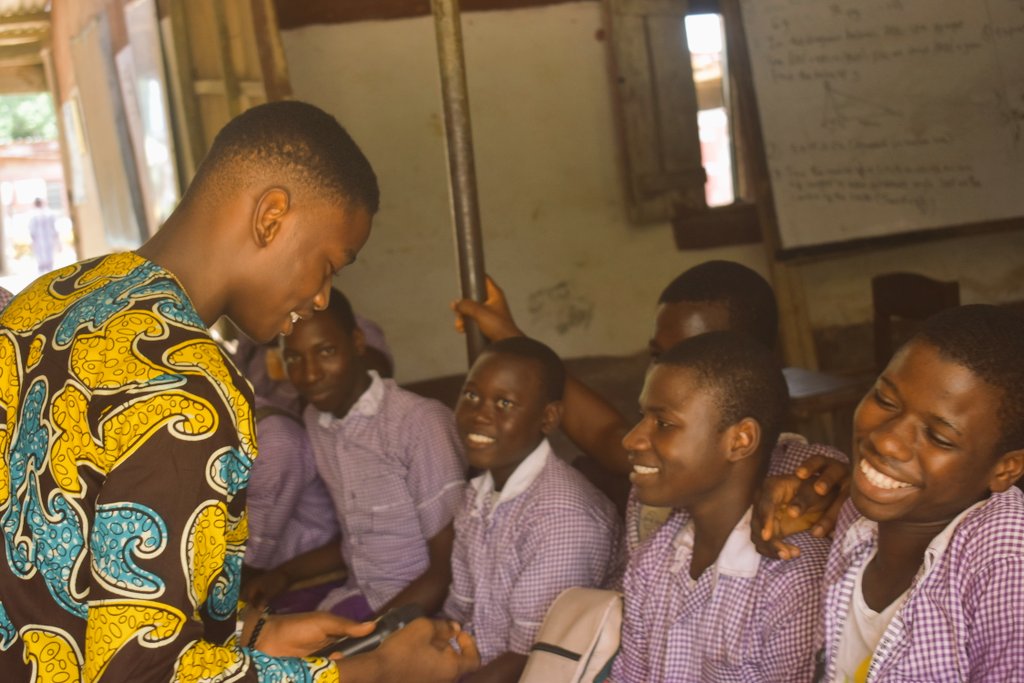 TWE is a youth-led, non-profit organization that aims at addressing the prevalent issue of unemployment amongst African youths. Through skill acquisition and by creating mentorship opportunities for youths across diverse backgrounds, Oluwanifemi seeks to support them in getting ready for the future of work.
Nifemi and his team are absolutely amazing. They are true changemakers. I am so proud of that they are doing in the region and I am proud that Agility CMS has a chance to support this movement. - Joel Varty, President of Agility CMS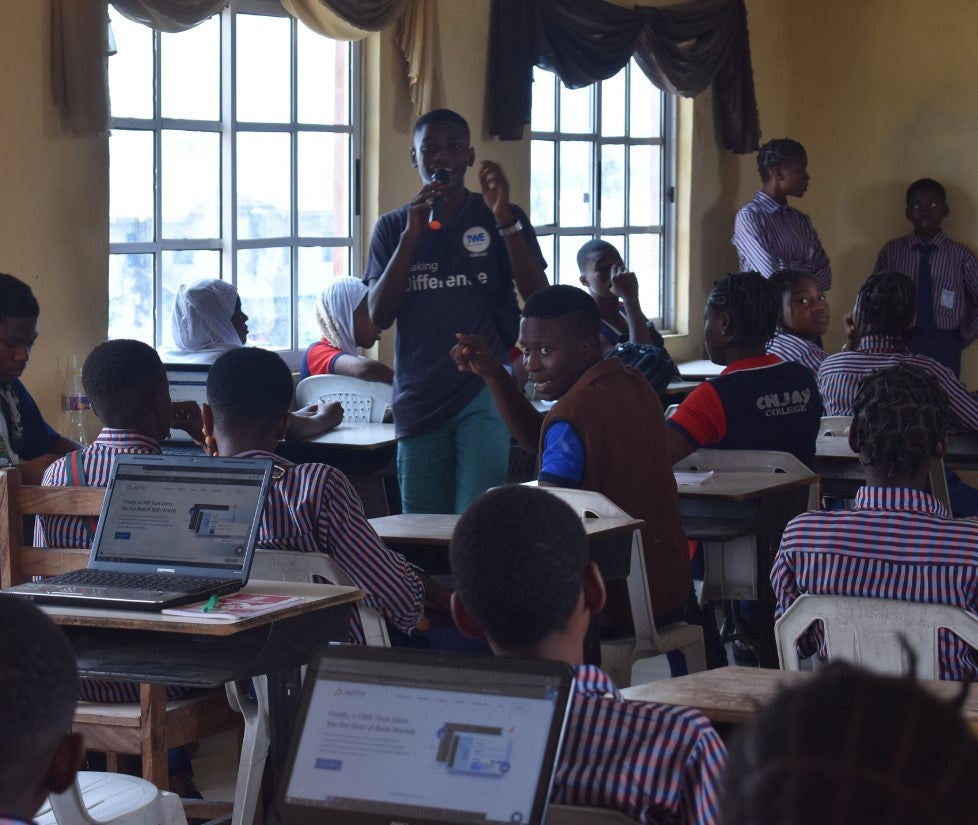 We are a youth-led social impact project aimed at addressing lack of quality education and unemployment with youth from diverse backgrounds and without access to resources, - Oluwanifemi Dahunsi, Founder of twempowerment.org
In addition to teaching kids, TWE teams also had a chance to meet up with local school boards to ensure Digital Skills Education is included in the curriculum.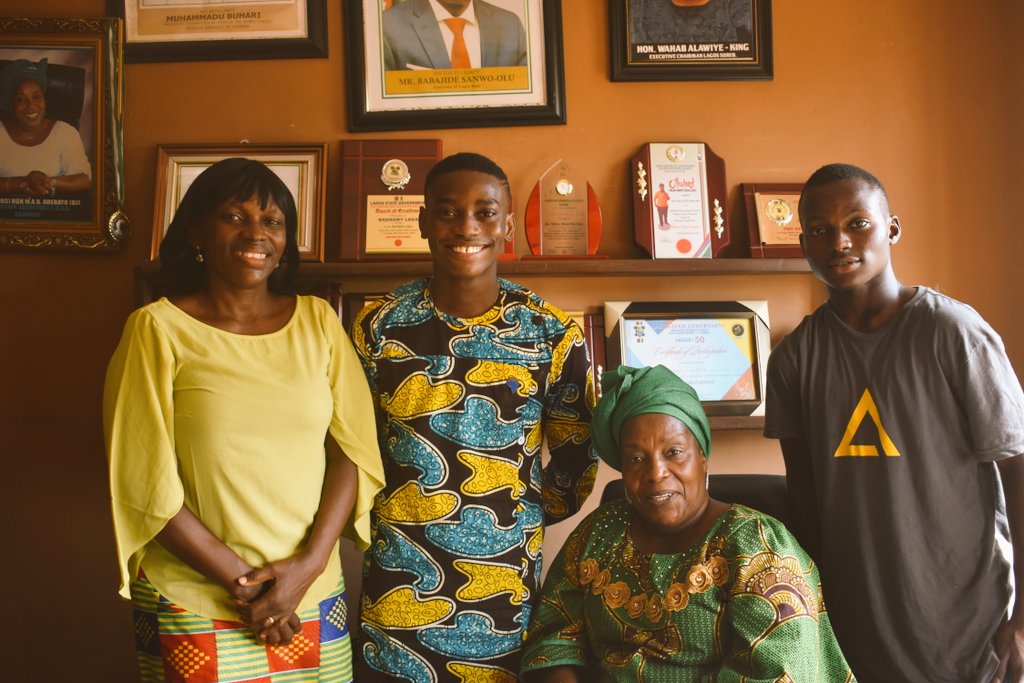 The tour was organized by Oluwanifemi Dahunsi and his team. Since Nifemi founded "Teens World Empowerment" it has empowered over 8,000 teenagers and recently concluded online 21st century soft skill acquisition programs that reached over 800 teenagers and reached close to 9000 teenagers via virtual event's with a view to equipping them for post COVID-19.
Oluwanifemi grew up in a remote community in Lagos, Nigeria where he felt quality education wasn't significantly valued. At a young age, many of his close friends were already engaging in drugs and gang activity instead of focusing on school. As he began researching education in Nigeria, he learned an estimated 10.5 million Nigerian children have little or no access to education. He recognized the correlation between access to education and the high unemployment in his country.
He wanted to tackle the root of the cycle by equipping young people with skills to gain sustainable employment in the 21st century. At only 13 years-old, Oluwanifemi founded Teens World Empowerment (TWE) – a nonprofit organization bridging the workforce opportunity gap between low income communities by combating the lack of education amongst young people. TWE's online events have reached nearly 10,000 young people across Africa, Europe and the Americas, and over 800 young leaders across fourteen countries have directly benefited from their online empowerment programs which comprises of Digital Skills Training, Incubation/Mentorship and Internship/Job Opportunities.
On the 25th of November 2020, TWE partnered with Agility CMS on a school tour which trained over 100 school students then later in March 2021, we partnered again on a 5 day tour across 5 school's to train an additional 700 students across Badagry, Nigeria.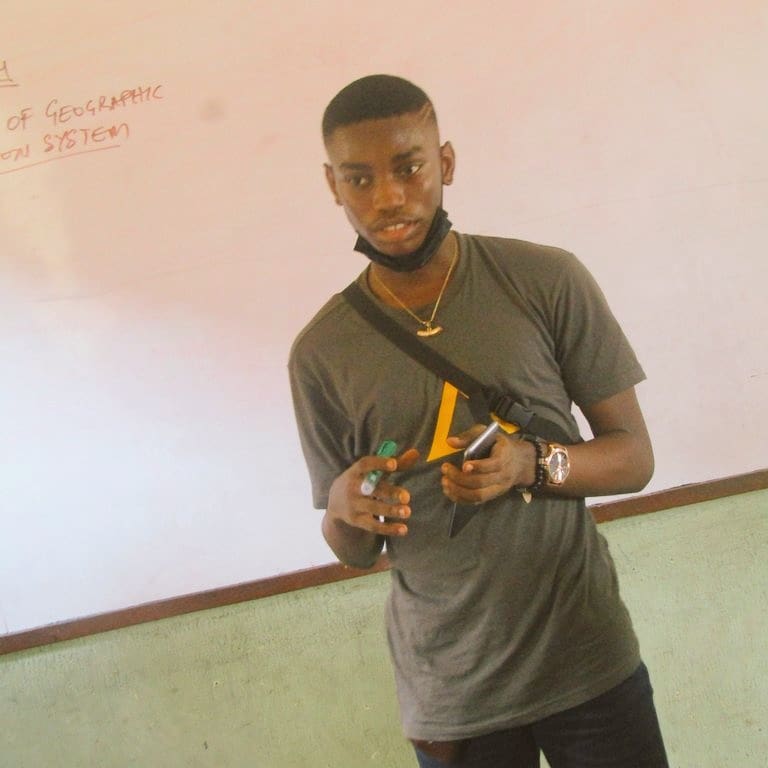 Oluwanifemi is currently working with the Nigerian government to make technology and digital skills inclusive in school curriculum which has already been implemented in some school's in Badagry and Lagos State.
His work to improve education has earned Oluwanifemi recognition as a 2020 Nominee of the SME100 25under25 Award, an AgilityCMS Ambassador, an AdamStart Global Ambassador, an IIT Scholar, a Teenation Africa Leader, an Ashoka Young Changemaker, A speaker at the #Nextjs Conference, Humanity Up Ambassador, HundrED Youth Ambassador, Frontline Voices by Imaginact and a Social Shifters Youth Council Member.
His work has been featured in reputable publications including the Vanguard, Impact Africa, Nigerian News Online, 25OneHundred Official and Game Changers Podcast, Ashoka Africa, British Council.
I envision a world where Sustainability and Synergy is key and Peace always is the Mantra. I aim to build an 'army' of empowered youths who would build their communities and disrupt economies for good. Through his organisation, I hope to create an institution that trains and empower youths for global impact. - Oluwanifemi Dahunsi, Founder of twempowerment.org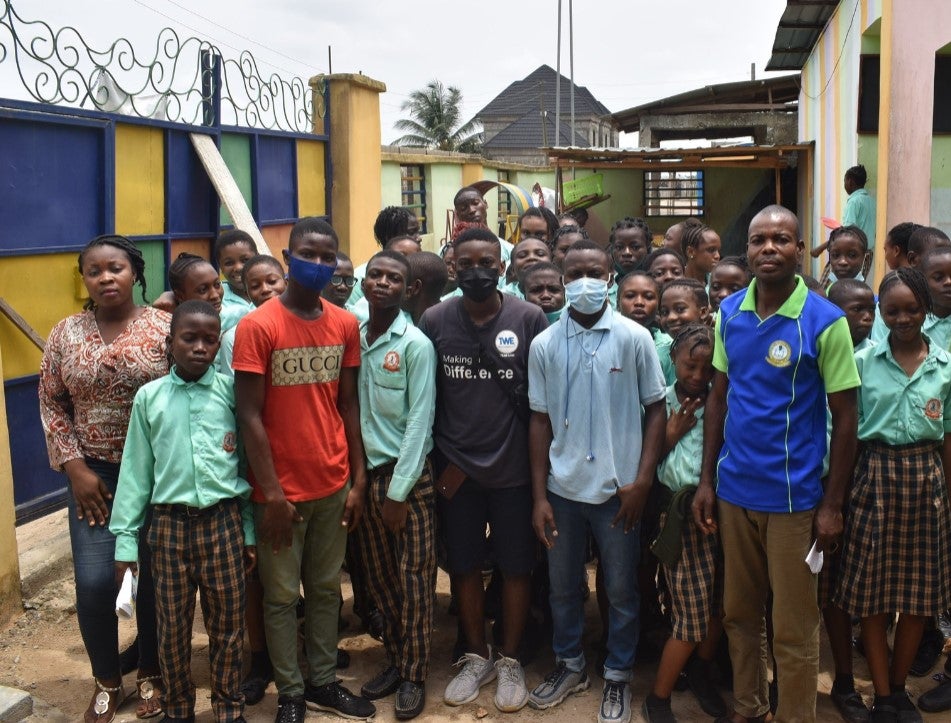 If you want to support Education in Nigeria, you can contact and donate to Teens World Empowerment directly or through Agility CMS School Tours program.
I'm EMOTIONAL!!!!

THANK YOU BADAGRY FOR HAVING ME BRING TECHNOLOGY TO YOU!!!

Thank you @AgilityCMS and @alyssa___rose for Supporting!!! Thank you @iamAbiodunAA @motun_xoxo @_theladymo @UnclePamilerin for all the online Support!!!! pic.twitter.com/VfV4toS3Y6

— Your Favorite Celebrity Changemaker (@nifemibuilder) March 13, 2021