20% of new businesses don't make it past the first year, and within five years, about half of these businesses will no longer be operating.
So what can you do to avoid becoming one of those statistics and give your e-commerce business the best chance for success?
There isn't a straightforward answer to this question.
Every business is different, so there's no single formula everyone can follow to create a sustainable business. But you can follow some best practices to ensure your new company has a great chance of sticking around for the long haul.
This article will outline what these best practices are and how you can use them to create a sustainable e-commerce business.
Incorporate your business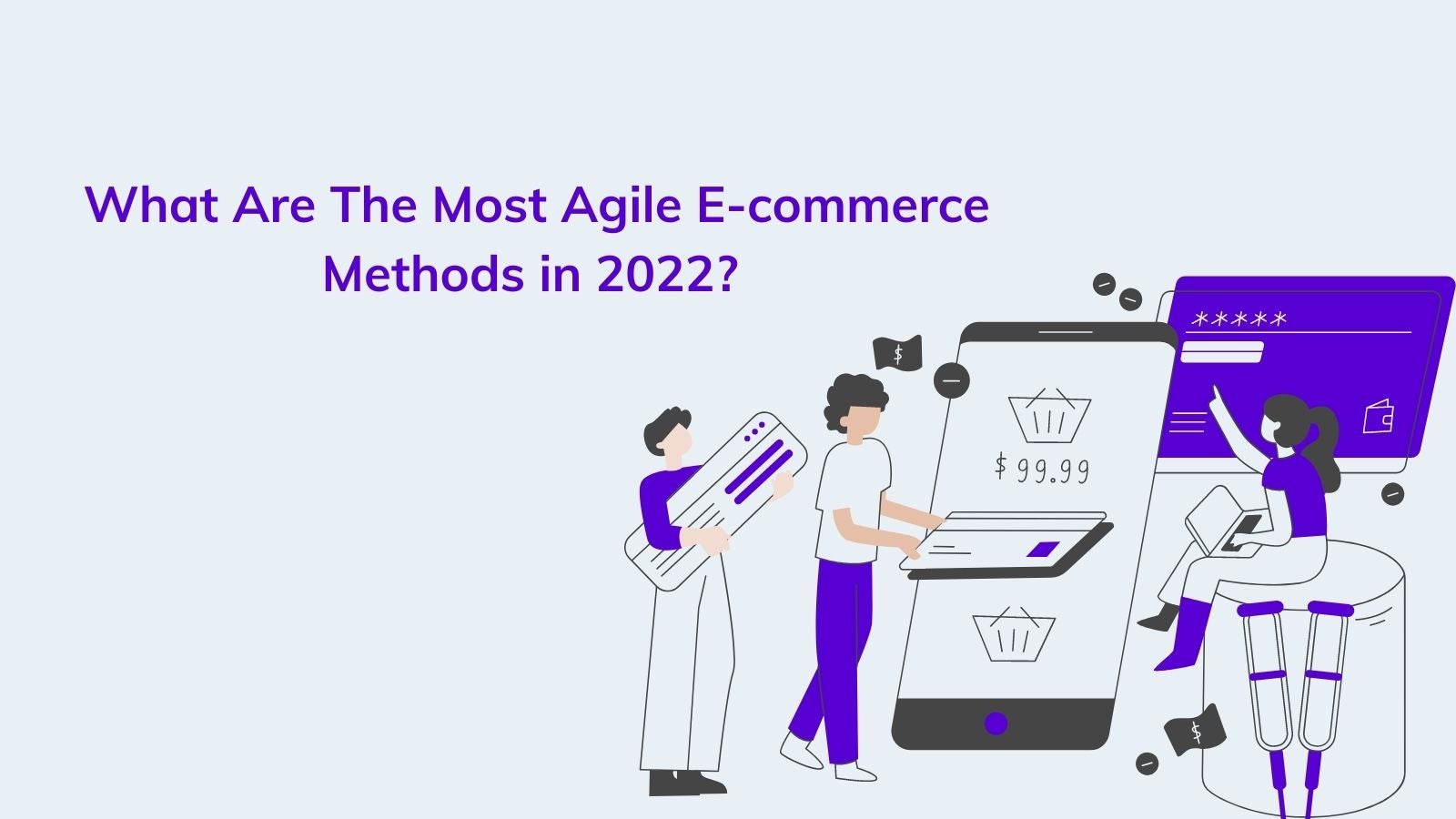 To create an agile e-commerce business, you must start by incorporating your business correctly. Business incorporation is a crucial step to take as it protects you from business liabilities. This step also gives your business more credibility and allows it to exist even after you've handed it down to the next person.
So how can you make sure you incorporate your business correctly?
There are several variables to consider, including the size of your business, the product you're selling, and the country you're operating in.
Create an e-commerce business plan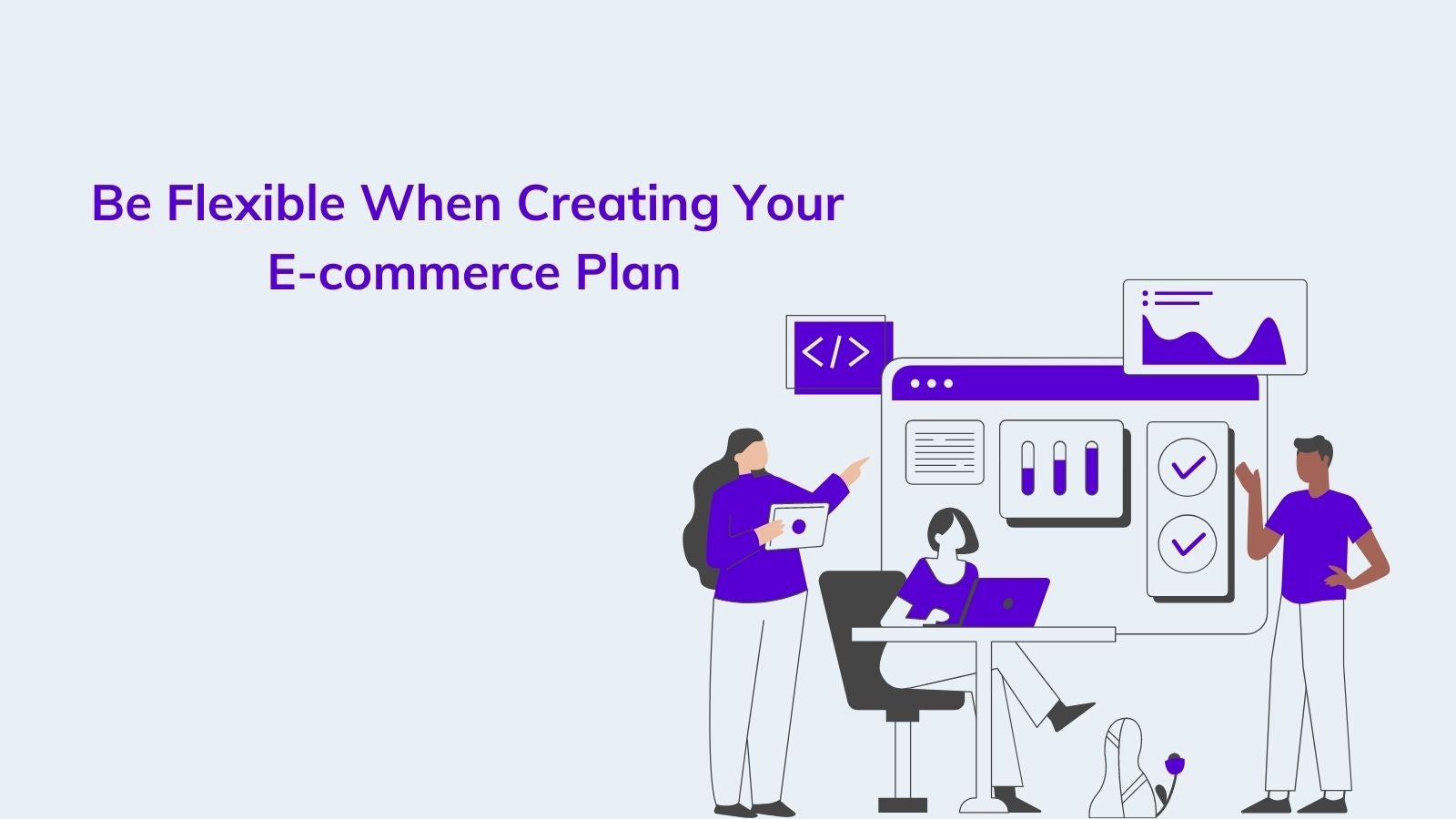 A business plan helps you figure out whether your business is viable. It outlines what your company does, the products you sell, how you plan to earn money, and other vital details that contribute to the planning and operation of your business.
Here's some information to consider when creating your plan:
Be flexible: As we all know, the landscape of business changes quickly. If your business fails to adapt to changes, you risk losing out to your competition.
Think about investors: If you want to get investors involved in your business, you'll need a solid business plan. Make sure to include financial planning information, an exit strategy, and anything else that shows them how investing in your business will make their money.
Implement the right pricing strategy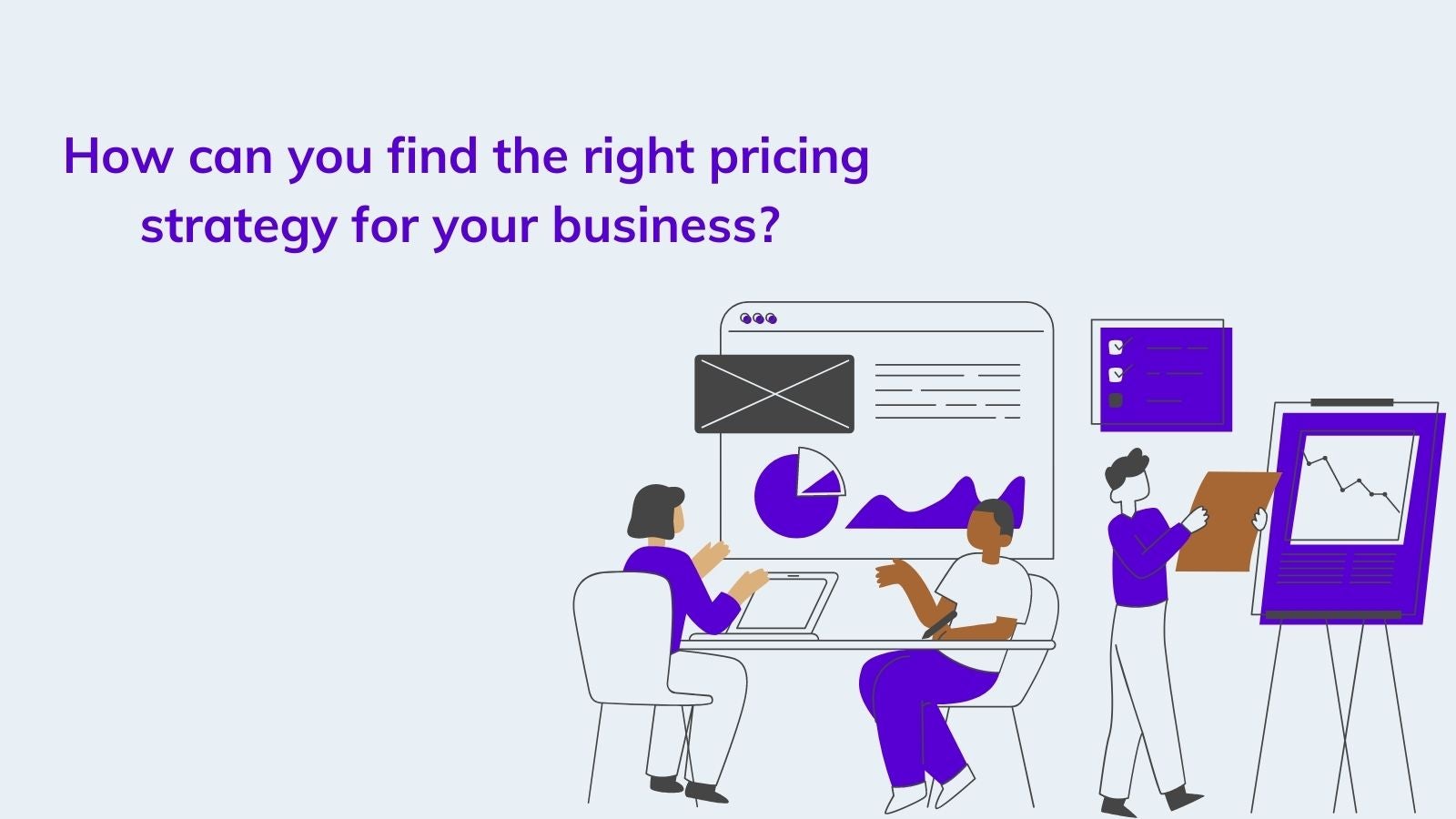 Using the right pricing strategy is a significant factor for a new business, but it's easier said than done.
If your prices are too high, you could alienate potential customers. If your prices are too low, you could lose money. Both of these aren't ideal for an agile business plan.
So how can you find the right pricing strategy for your business?
Here are a few tips and suggestions:
Review the different types of pricing strategies: Understanding the different types of pricing strategies is fundamental. If you're unfamiliar with pricing strategies, look at this blog to get yourself up to speed: Importance of Prices in E-commerce. Cost-Plus vs. Value-Based Strategy.
Work out your outgoing costs: To ensure your pricing structure doesn't cause you to lose money, you need to know your outgoing expenses. It would help if you got a handle on how much money is leaving your account every month, from website maintenance to production costs.
Take a look at your competitors: Look at what your competitors are charging to get a feel for the price range your customer base is facing. You might be able to offer a lower price to attract more customers. Or, if you offer something your competitors don't, you could use a slightly higher price point.
Use the right software.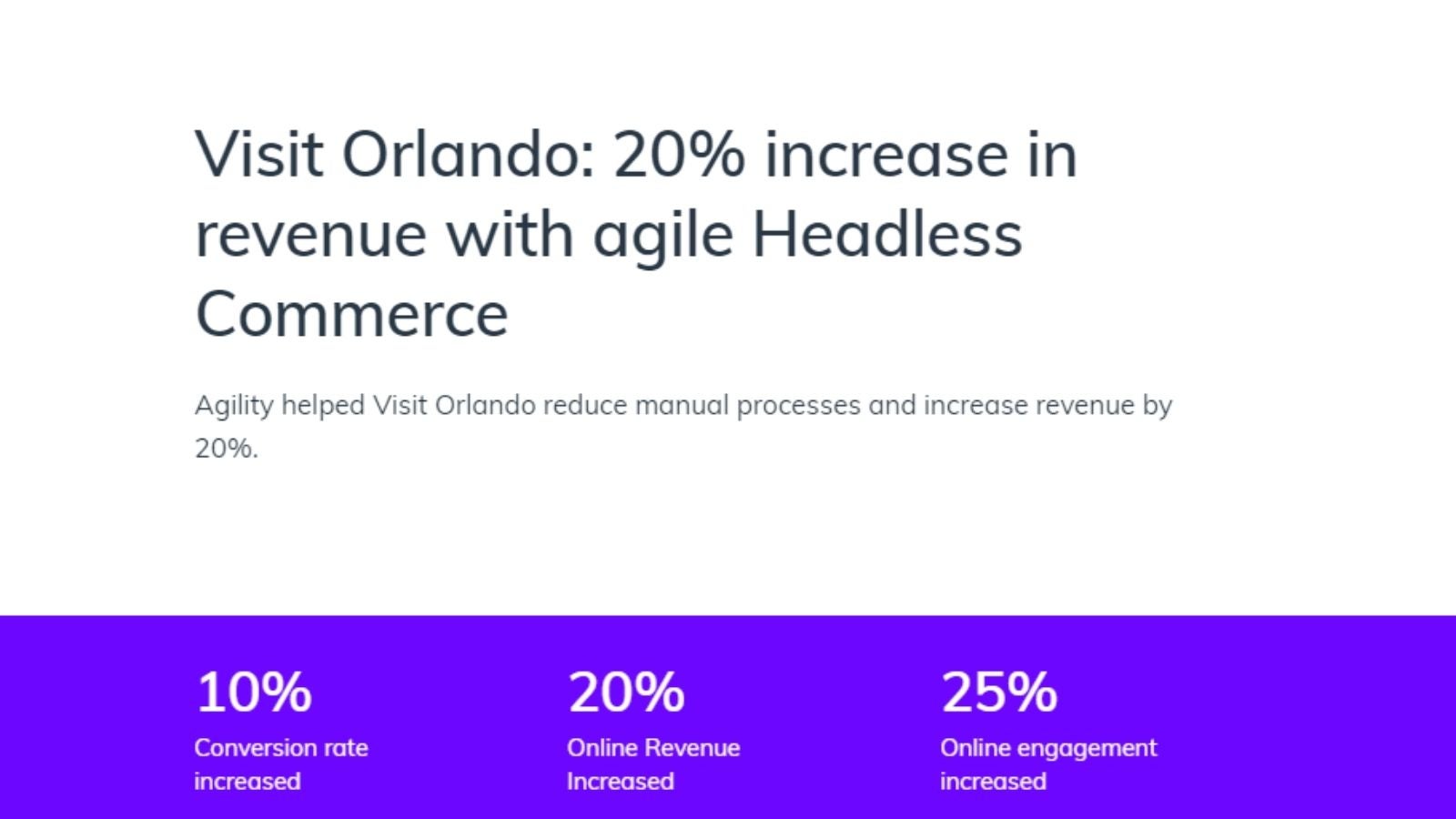 There's a lot of software out there to help e-commerce businesses succeed. But if you don't know what you're looking for, trifling through all the software can feel pretty overwhelming.
So let's look at three main pieces of software you should consider using to create a sustainable business.
1. Content management system (CMS)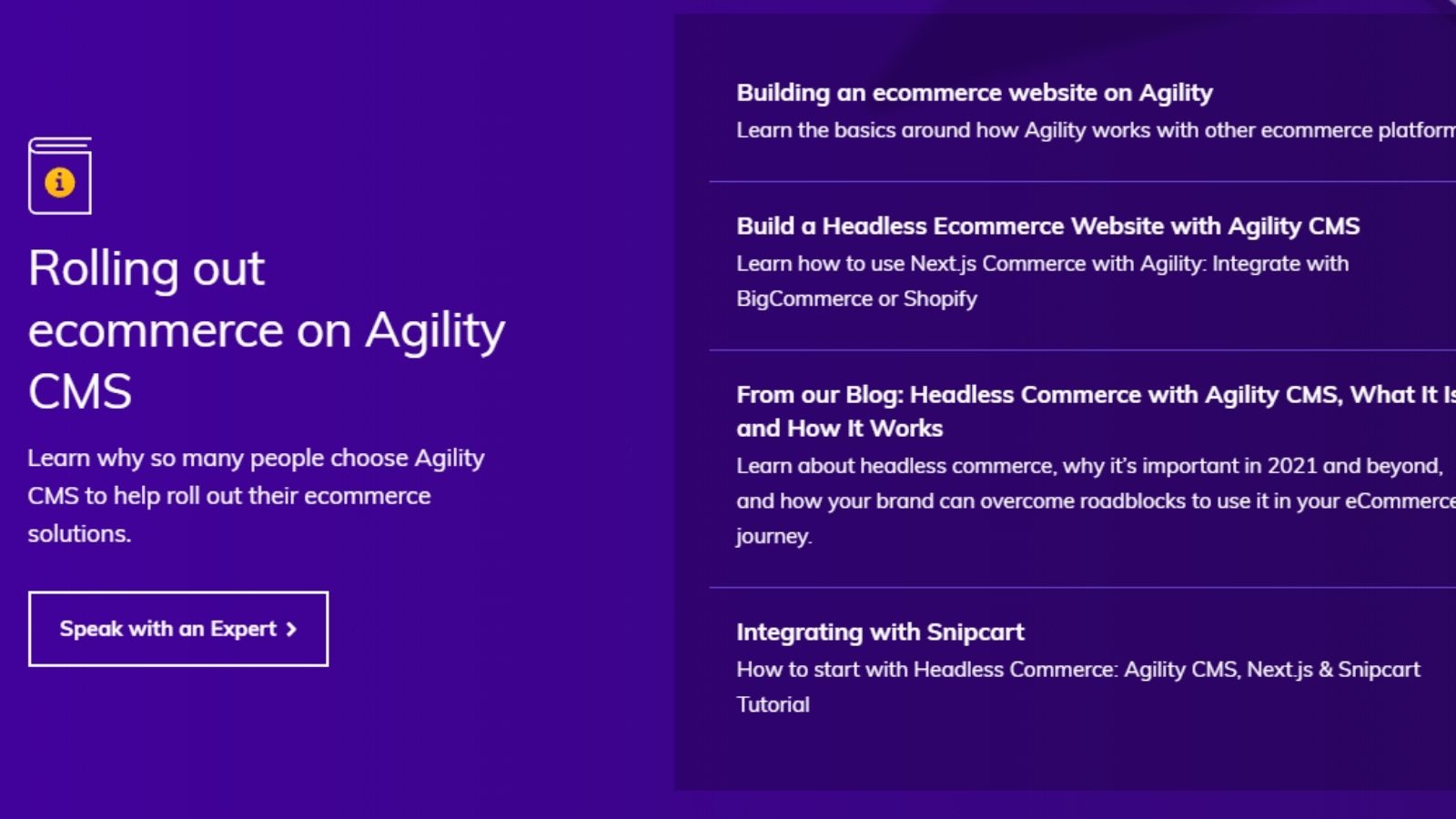 As an e-commerce business, having a good website is pretty important. Consumers won't stick around if your site is outdated, slow, or inefficient.
Using a CMS is an excellent place to start. It allows you to build and manage a website without using any code. In other words, you can make the perfect website without knowing anything about website development.
If you want to try a CMS, take a look at Agility.
Our platform has a content-first approach to how you structure and deliver your online content. This means that you can create the perfect e-commerce website for consumers and promote and deliver the most relevant content to drive online revenue.
2. Lead management software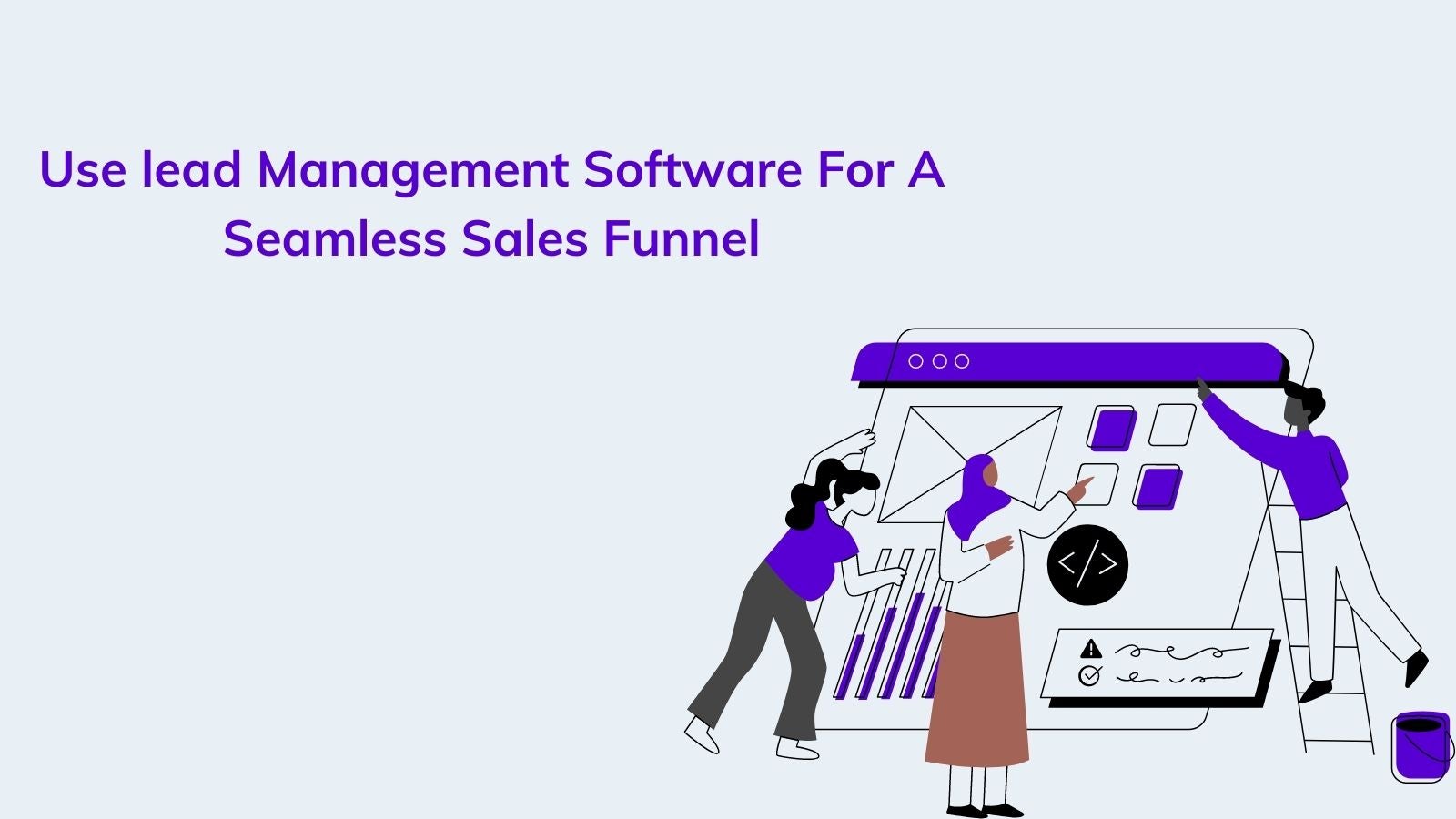 Lead management software allows you to create a pool of interested consumers and filter out unqualified leads. As a result, you can nurture potential customers through the sales funnel.
When it comes to finding the right lead management software for your business, here are a few of the features we'd suggest looking for. This should help you narrow your search and weed out platforms that don't fit the bill.
Lead scoring: If you're unfamiliar with the phrase, lead scoring involves ranking prospective customers. You categorize them based on how likely they are to make a purchase, which allows you to send targeted information to the right consumers at the right time. As a result, you've got a higher chance of getting more conversions. If you want to learn more about lead scoring, look at this Marketo lead scoring article. It outlines some lead scoring techniques to help you secure new clients.
Intuitive interface: As a new business owner, you want intuitive software. The easier it is to use, the less time you have to figure out how it works. Take a look at Agility's software to see how an intuitive interface should look.
Automation: Automating the lead management process means you can spend less time manually categorizing leads and more time focusing on growing your business.
3. Inventory management software
A crucial part of e-commerce involves managing your inventory. You need to know what stock you have available, what's been purchased, and what you'll need to replenish.
Fortunately, inventory software can help you keep on top of this. It'll help you keep orders running smoothly and avoid any discrepancies (as a new business, the last thing you want is a lot of unsatisfied customers who ordered a product that was out of stock).
If you can connect your inventory platform with a route delivery app, you can notify customers as soon as their product has been shipped. They can then track their entire journey. This is a pretty good way to provide customers with a good experience.
Plan for business growth
If all goes well, your business will grow. When this happens, you'll need more team members on board.
But as a new e-commerce business, you might not have the time to hire new people for your team, especially if you've experienced significant growth in a short time.
So what can you do to prepare for when this happens?
We'd suggest outsourcing the hiring process.
Doing so will free up your time and resources to focus on other areas of the business. Of course, you'd still be involved in the selection and interview of candidates, but an external company would do the heavy lifting.
So reach out to some external HR companies to get things moving. That'll lighten a load off your shoulders if things get busy and you need to find new team members quickly.
Get started with your e-commerce business.
Now that you've got the lowdown on how to start a sustainable e-commerce business, it's time to put your newfound knowledge into action.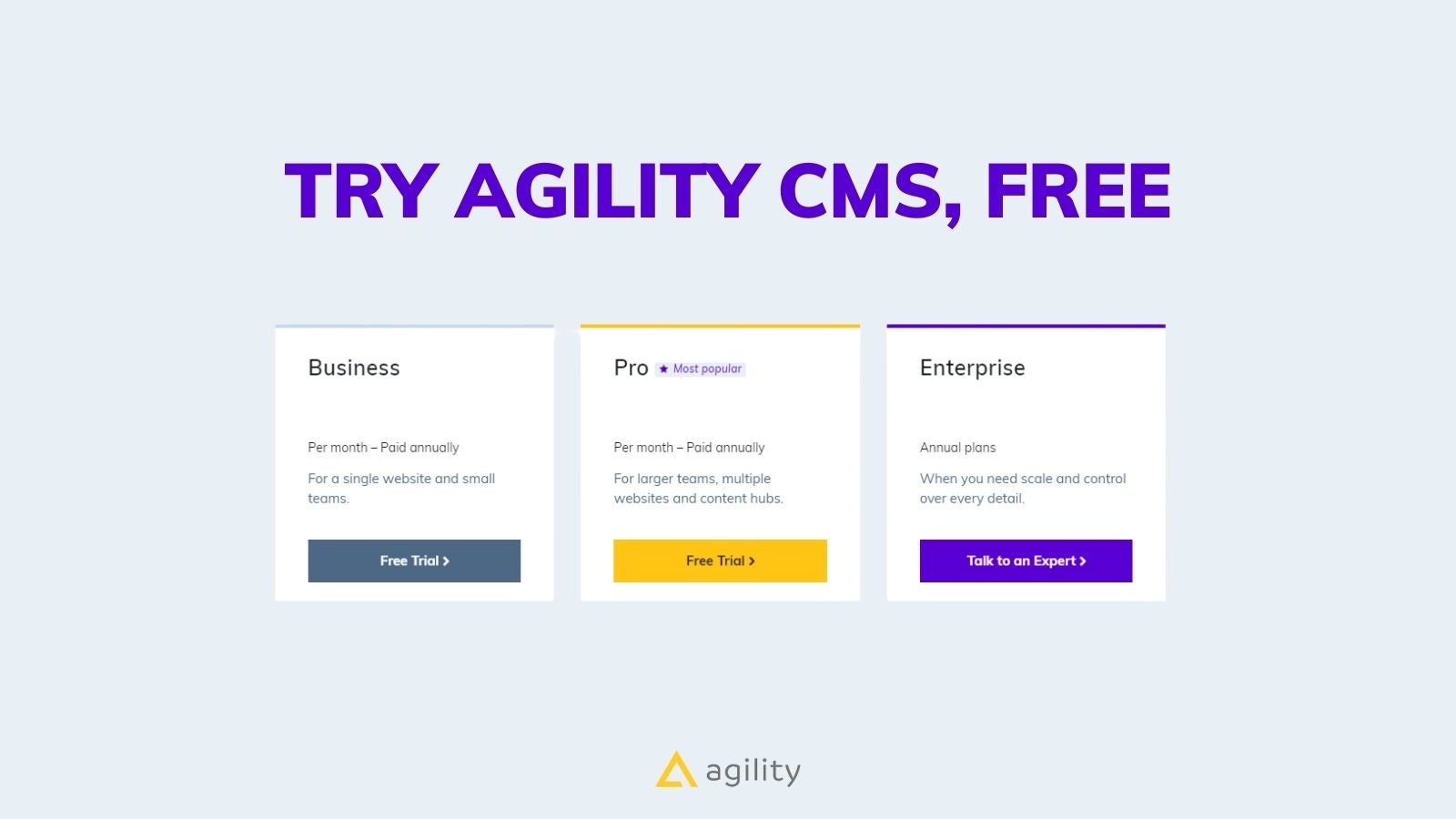 Sign up for a free trial with Agility CMS today to get the ball rolling.
Author Bio
Reid Burns has roots in the supply chain, handling global teams for private label companies. He has since transitioned to freelance work, providing thought leadership in e-Commerce.