Do you want to make your website more user-friendly? In this blog post, we will discuss 9 simple ways that you can use to make your website more user-friendly. By following these tips, you will be able to make your website more accessible for your visitors to use, which will lead to a better overall experience for them.
1. Use Simple Forms and Guides
One of the most important aspects of having a user-friendly website is making sure that your forms and guides are simple and easy to understand. Here are ten ways to make sure your documents and manuals are up to par:
Make particular the form or focus is short and to the point. The fewer steps there are, the better
Use clear and concise language that everyone can understand. Avoid using jargon or technical terms
Break up the text into smaller paragraphs or sections so it's easy to scan.
Use bullet points or numbered lists whenever possible
Highlight important information such as deadlines, disclaimers, or requirements
Include helpful visuals such as images, infographics, or videos
An excellent example of a user-friendly website with simple guides and elements is Lightspeed's golf tee time booking systems guide. If you check on that page, the text has been broken down into smaller paragraphs that are easy to read. Buttons with links are also well visible and are working well.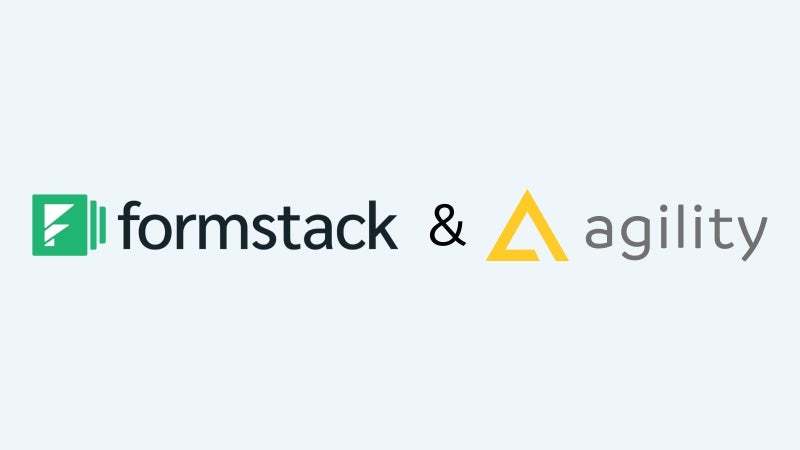 To create simple and great forms and guides, you can integrate your website with Agility CMS integration with Formstack. With Formstack, you can create customized online forms for collecting user data even if you have no previous experience. There are hundreds of templates available that you can customize by dragging and dropping. The documents also react based on the user's input as they have been set up in conditional logic.
2. Organize Your Website Content In A Logical Way
Organizing your website in a logical way can make it user-friendly. By creating a consistent navigation system, users will be able to find the information they are looking for easily and quickly. Additionally, clear and concise labeling of website content will help users understand what they are looking at and why it is relevant to them. Finally, providing users with visual cues (such as icons or images) can aid in their understanding of the website's organization and hierarchy. All of these factors combined can create a website that is easy to use and informative.
3. Design Your Website For Easy Navigation
Designing a website that is easy for users to navigate can boost your retention rates. As you develop the website, aim to keep the structure of your site as simple as possible. Users should be able to find what they're looking for without getting lost in a maze of pages.
Additionally, it would be best to use clear and concise labeling on all your pages. This will help users know where they are and what they need to do next. And you also need to use consistent navigation throughout your site. This means using the same menus and buttons in the exact location on every page. This will help users know how to get around your site without getting frustrated.
Additionally, you need to use drop-down menus sparingly and ensure your search box is prominently displayed and easy to use. You can also provide a sitemap so visitors can see an overview of your website's structure.
4. Use Fonts And Colors That Are Easy To Read
When designing your website, be sure to use fonts and colors that are easy to read. This will help make your site more user-friendly and accessible to everyone.
There are a few things to keep in mind when choosing fonts and colors for your website. First, consider the overall look and feel of your site. You want to create a cohesive design that is visually appealing and easy to navigate.
Next, think about your website's audience you are trying to reach. Are you targeting a specific demographic? If so, consider their needs when selecting fonts and colors. For example, older adults may prefer larger font sizes and brighter colors.
Finally, keep in mind that different devices have different screen resolutions. This means that your fonts and colors will appear differently on other devices. Make sure to test your website on multiple devices to ensure that it is easy to read and navigate.
5. Make Sure It's Mobile Friendly
A mobile-friendly website is designed to be easily viewed and used on a mobile device such as a smartphone or tablet. Mobile-friendly websites are typically designed with a smaller screen size in mind. They may use different navigation techniques to make it easier for users to find the information they need.
Mobile-friendly websites can be beneficial for both businesses and consumers. For businesses, a mobile-friendly website can help increase traffic and conversions by making it easier for users to find and use your site on their mobile devices. Mobile users are also more likely to return to a site that is easy to use on their devices, which can help improve customer satisfaction.
A mobile-friendly website can make it easier for consumers to find information about products and services and contact businesses. Mobile users are also more likely to appreciate a website designed for their needs, which can lead to increased satisfaction and loyalty.
6. Test Website On Different Browsers
Users visit websites using different devices. It's essential to test your website and know its looks and functions on other browsers. Different browsers can render web pages differently, so it's critical to test your site on as many browsers as possible.
There are a few ways you can test your website. One is to use online services like BrowserStack or Sauce Labs, which allow you to test your site on a range of different browser and operating system combinations. Another option is to install multiple browsers on your computer and test your site locally.
Whatever method you choose, make sure you test your site on all the major browsers, including Chrome, Firefox, Safari, Edge, and Internet Explorer. You can be sure that your site will look and work its best for all your visitors.
7. Use Headless CMS
A headless CMS is a content management system that provides an API for managing content. It is different from traditional cms because it does not have a graphical user interface or another way to manage the content directly.
Headless CMS can be used to manage a website's content, but it can also be used for applications such as mobile apps or internet of things devices. Headless CMS provides a faster loading time for the website or application because there is no need to load the graphical user interface.
8. Use Information Chunking
Making a website easy to navigate is not enough to make it user-friendly. Another critical aspect of creating a user-friendly website is making sure the content is easy to digest. That's where information chunking comes in.
Information chunking is breaking down information into smaller, more manageable pieces. It can make complex information much easier to understand and remember when done correctly. It also helps prevent cognitive overload, which can occur when someone is presented with too much information.
There are a few different ways you can chunk information on your website:
Use headings and subheadings to break up your content into smaller sections
Use lists (bulleted or numbered) to highlight key points
Use images and infographics to break up text and add visual interest
Use short paragraphs to make your content easier to scan
Use clear and concise language throughout your website
By using information chunking, you can help ensure that your website is both user-friendly and informative at the same time.
9. Use Attractive Call To Actions
If you want your website to be user-friendly, it's essential to use an attractive call to action. By using calls to action that are visually appealing, you can make it easier for users to take the desired action.
Additionally, using calls to action that are easy to understand can also help reduce confusion and increase conversion rates as the users can easily navigate through your website with ease as everything is clear.