Every eCommerce business builds a collection of various digital assets over time—such as videos, photos, music, documents, and other media files—to communicate and position its brand effectively.
These not only help in creating an incredible customer experience but also in increasing conversions.
However, one thing most enterprises don't think about is how and where they'll store and organize the assets they're creating. Without a proper system, you're very likely to face numerous challenges.
This is where Digital Asset Management (DAM) comes into the picture.
This post will walk you through nine reasons your eCommerce brand should invest in a DAM system.
Ensures brand consistency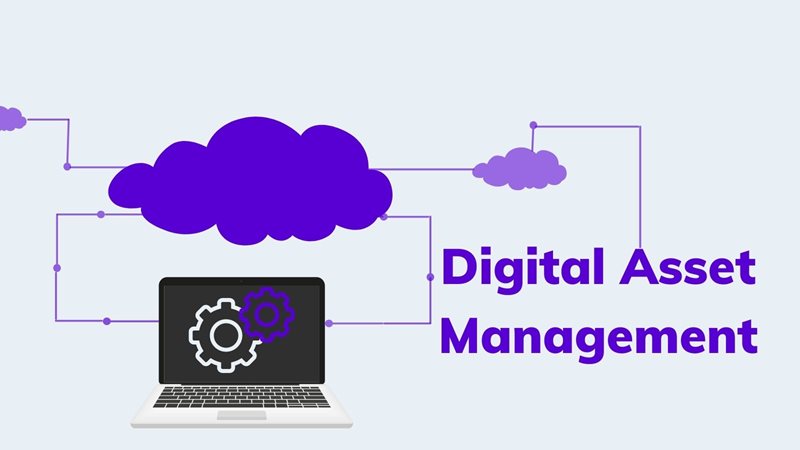 Different file versions, outdated links in your content, and random sizes of a logo on different channels are the worst nightmare for marketers. Customers trust a brand they can identify with and maintaining brand consistency plays a critical role in that.
eCommerce is more competitive than ever, and in order to stand out, your customers must experience your brand at its most powerful. Brand guidelines are an essential aspect of building a solid brand.
However, these aren't enough. You also need to leverage a digital asset management platform to:
Store digital assets in one location, accessible from anywhere.
Ensure access to the latest and approved file versions by all teams.
Share documentation and content easily.
Consistently deliver messages that align with your core values, customer experience, and overall business goals.
Streamline the distribution of the most recent version of your digital assets.
Review past product variations and other resources to determine a standard and avoid previous mistakes.
Hence, having a centralized system prevents your employees from going through stacks of files and databases and sharing outdated marketing information.
In short, it ensures that your eCommerce brand is in sync across all channels, boosting brand recognition and influencing customer perceptions positively.
Improved marketing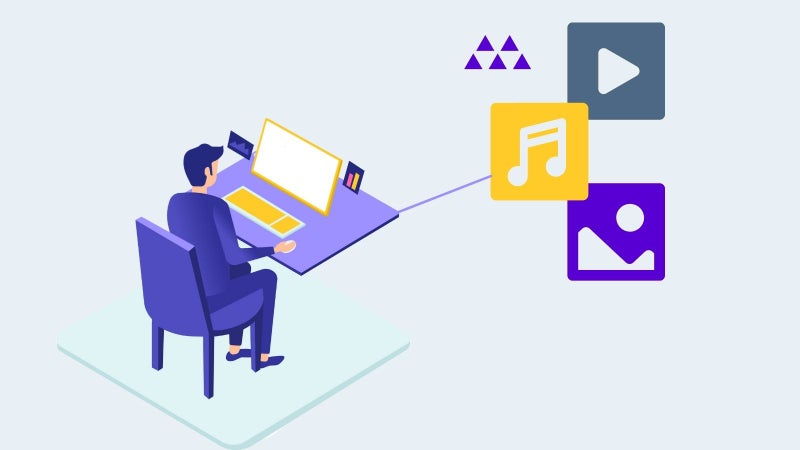 Inability to find digital assets is one of the common issues that slow your marketing actions. In fact, according to 40% of marketers, it is challenging to locate digital assets for their marketing campaigns.
As an eCommerce brand, findability plays a crucial role in increasing conversion rates. Just like customers don't have time to search for a product endlessly, your team can't afford to waste its time looking for the required digital assets for product pages or campaigns.
Enter: digital asset management system.
Integrating a DAM system into your workflow can enable your internal team to search and aggregate data for your marketing campaigns, saving a lot of time and cost.
Plus, it provides various metadata tagging templates, so you don't have to manually add keywords and metadata tags to each platform's digital assets.
Furthermore, as visual content, like photos and videos, is the most crucial part of an eCommerce business, finding the one that captures customers' attention and persuades them to convert is not an easy feat.
As they can't pick or hold the product, such content must provide a sense of the quality of the product.
However, managing and scanning through thousands of images can be a huge issue. A DAM platform can take care of this, too, saving countless hours for you and your team and keeping the content organized.
Enhanced security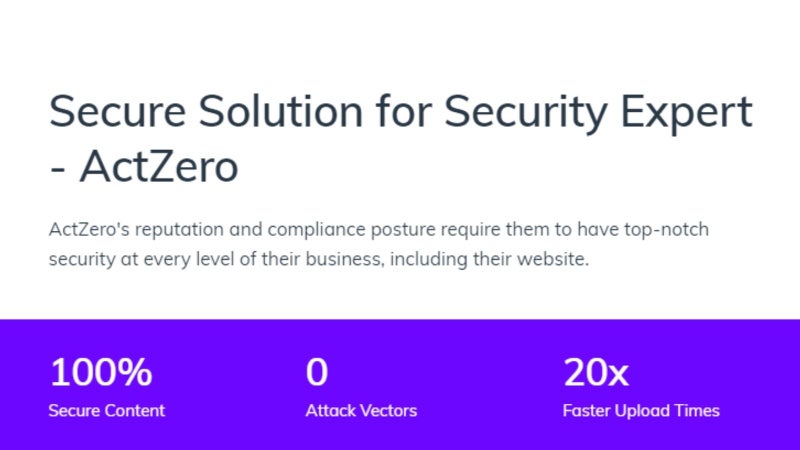 Security is a crucial factor for any eCommerce business. After all, there's tons of confidential information to be shared, such as customer data, financial information, etc.
Furthermore, there's a high possibility that your files can easily become lost or corrupted, and servers can crash if the wrong people have access to them.
Digital asset management comes with an internal security system that allows storing your digital assets in a single location—safely and securely.
DAM provides customized permissions to make the assets available to only the relevant people worldwide, unlike the shared network drives or cloud folder services where one file is shared with multiple team members in different regions, resulting in data breaches and hacks. You get to decide who can access, view, or edit certain assets.
Using two-factor authentication can also add a second protection layer to your DAM account. After you input your password, you'll receive an OTP on your phone, eliminating any third-party access into your system.
Additional security features include rights management, version control, and data encryption for asset transfers and storage.
Promotes remote collaboration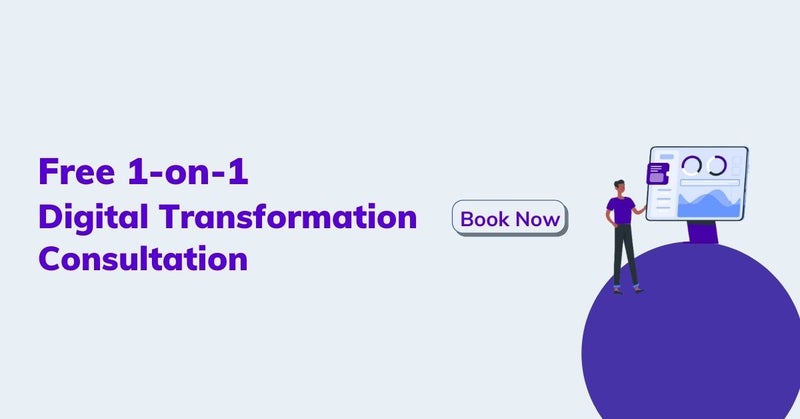 Since the Covid-19 pandemic, remote collaboration has become the new normal, with 55% of companies offering opportunities to work around the globe. However, if your employees can't access the assets they need from anywhere, your workplace will likely fail.
As eCommerce enterprises are providing more employees with the flexibility to work from home, using cloud-based storage solutions like Dropbox and Google Drive becomes crucial. However, these are not ideal, significantly when your digital assets and team grow.
This is where a digital asset management system can help to ensure strong collaboration. When your team has the necessary online collaboration data at one secure location, it increases productivity resulting in faster completion of projects.
Furthermore, since DAM stores and organizes all your digital files within one central library, remote workers don't have to waste time manually finding, downloading, and sharing the assets they need to work efficiently. All files are provided in a system and if there's any change or a file is to be added, all users get notified within an organization.
In other words, a DAM system keeps all your employees on the same page and encourages communication and collaboration across various teams.
Enhanced customer experience
For any eCommerce business, improving a brand's customer experience is critical as it plays a crucial role in influencing the customers' purchase decisions. While great experiences boost brand loyalty and customer retention, a bad experience produces the opposite results, leading to negative reviews.
Your customers expect that you communicate the same message whenever and wherever they interact with you. Whether they're talking to a customer rep or a product manager, they want to hear the same message. Hence, the need is to make your brand deliver on its promise consistently across different channels.
Investing in a DAM system allows you to design a stellar customer experience strategy so the customers can become loyal to your brand and recommend your products to others. It also ensures successful collaboration between marketers, creatives, and other relevant employees. When all the team members are on the same page, they can create content aligned with the customers' demands.
Furthermore, a DAM system helps you organize and analyze data, making it easy to identify customer pain points and ensuring the right assets are available to the right prospect at the right time.
Easier access
Finding a specific digital asset can make you lose countless hours, especially if your files are not well-organized or are stored across multiple platforms. In fact, without a proper system, employees spend five times longer searching for the right assets.
Choosing an efficient DAM software can help you eliminate this issue.
When employees can access digital assets at one central location, they don't have to spend time looking for assets they need to run projects smoothly and faster. It saves their time and allows them to focus on other revenue-generating activities.
Further, they don't have to wait for approvals from team leaders before moving to the next stage. Team leads can provide approvals or make changes on the go, eliminating delays and increasing employee efficiency.
And when you want to download any asset, DAM comes with various templated export features that include the exact specifications you need for a particular product or platform.
A DAM system also simplifies the content creation process. For example, a graphic designer can quickly find existing templates, make necessary changes, and present them for use again, saving time and the cost of creating new designs every time.
Mitigates compliance risks
When you have tons of digital assets to manage, keeping track of licensing agreements and expiration dates can be pretty challenging. Not complying with such agreements can result in heavy fines and also spoil your brand's image.
DAM systems come with a digital rights management feature (DRM) that ensures the protection of your copyright information and that the licensing agreements are adequately managed. Further, it prevents certain users from accessing your assets, allowing you to avoid legal issues that might arise from unauthorized use.
DAM also helps you set automated licensing expiration alerts so you can track all data related to licensing and permissions right from your system.
Optimizes sales performance
Oftentimes, sales personnel are asked to make a last-minute presentation on the go. Further, they need the most up-to-date product information for their sales pitches daily. This makes having instant access to the company's digital assets critical for influencing the business' ROI.
With a DAM solution, sales teams can access all the information they want when they need it, allowing for shortened response time while interacting with customers. They can simply log in, select relevant, up-to-date product information (such as brochures, use cases, reports, etc.), and use it to create spec sheets for sales pitches or presentations in a matter of minutes.
DAM also helps the marketing team ensure that sales teams cannot access the assets or data about the items removed from the market. This simple step of approving appropriate assets for sales use can save countless hours of work for both marketing and sales departments.
Easy access to sales material also ensures timely distribution of the assets to multiple prospects simultaneously. For example, you can record demo videos or case studies with your customers and share them with prospects. This way, you can decide what works and what doesn't. Plus, you can identify valuable insights and encourage potential customers to make a purchasing decision.
In a nutshell, investing in a DAM system can be the difference between a sales team that meets its business goals and those struggling to achieve the same.
Metadata management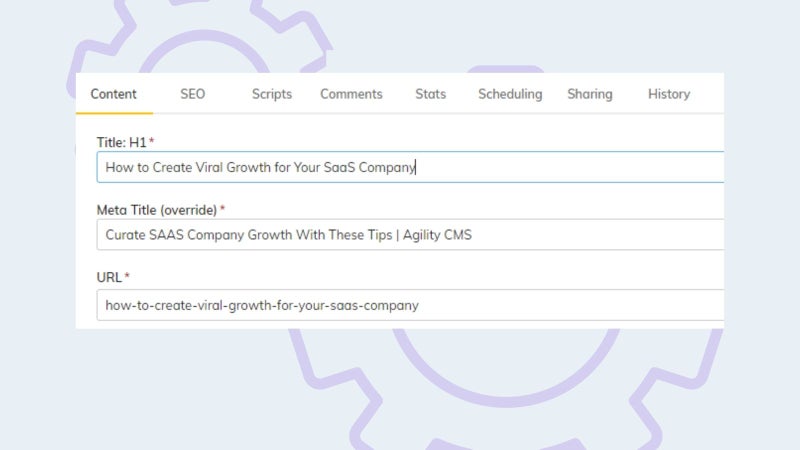 Digital asset metadata is the data associated with the asset, such as keywords, tags, file format, description, etc. Without it, searching and managing digital assets is next to impossible, which defeats the primary purpose of DAM—easy and quick asset findability.
Digital assets are scattered throughout the business across various channels, making it challenging to implement metadata standards. Plus, they have different degrees of metadata attached, which makes asset accessibility and management—particularly for marketers and designers—quite difficult.
By using metadata and a reliable DAM tool, you can make all the digital assets readily available to your team members to use for various purposes. They will get the ability to find what they need right away and market their campaigns efficiently and faster.
Make easy-to-use metadata forms associated with each digital asset. This not only defines standards for managing metadata but also allows users to modify it anytime, anywhere. DAM also generates reports on digital assets missing metadata and encourages employees to use these and update the assets accordingly.
In addition, you can even use a headless content management platform (CMS) to enter and modify your asset metadata for effective SEO results. A good headless CMS will allow marketers to update metadata—such as keywords tags, and product information—across all digital assets.
In short, proper metadata management can transform fasten content findability, simplify the creation process, increase your team's productivity, and deliver campaigns in record time.
Wrap up
Digital asset management is a process that helps eCommerce businesses house and organizes files at one central location, increasing productivity and fostering successful collaboration between marketers, creators, and departments.
An eCommerce brand with a growing digital asset library must consider using DAM software to improve asset performance, strengthen security, optimize the product library, and have a competitive edge in the market.
However, with a plethora of digital asset management tools available, it can be difficult for business owners to find the right solution type and vendor.
So, while searching, make sure you look for features like unlimited internal and external user access, integrations with other tools, security and rights management, and platform customization and personalization for brand consistency.
Adela Belin is a content marketer and blogger at Writers Per Hour. She is passionate about sharing stories with the hope to make a difference in people's lives and contribute to their personal and professional growth. Find her on Twitter and LinkedIn.