In the last few years, cyber-attacks and data breaches have been increasing. It seems that data hackers are getting better and more advanced at stealing your company's information. With the growing shift towards remote work where companies need to use digital and cloud platforms, data has become incredibly essential. Companies are now sharing confidential data and documents as standard practice.
This is why data security has become vital to the well-being of a company. You must protect your trade secrets, financial records, and employee records. If your data is compromised your company can face financial damage as well as reputational damage. A data breach is much more severe than, say, online shopping cart abandonment.
As threats to your data have grown, even small risks have become more commonly exploited. Because of this, you need to understand that your company is always facing a risk of a data breach or cyber attack. It's critical for you to drop your positive bias and understand that no company is bulletproof.
You must always be prepared for any form of threat to your company's data and information.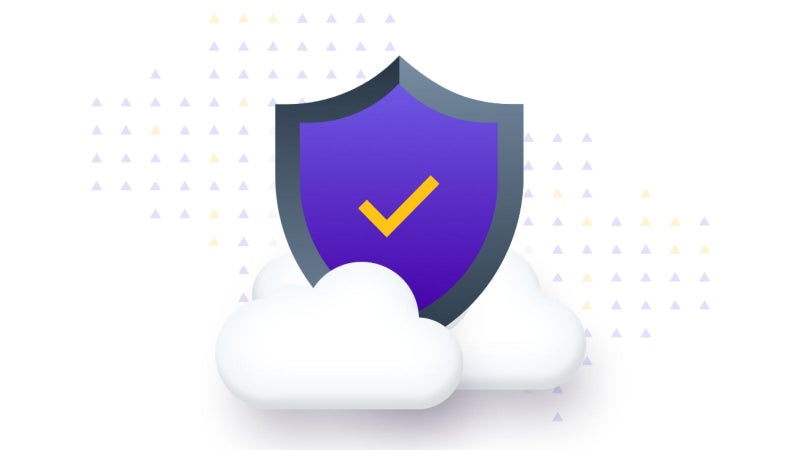 6 Data Security Tips to Secure Your Enterprise's Data
As we shift to more remote working where we will have to store and share confidential information and data more frequently, further opportunities for data breaches occur. You must ensure that your data is secure.
Luckily for you, there are ways to guard against data breaches and cyber-attacks. By implementing and practicing some of these methods you can keep our data secure and minimize the risk of an attack.
1. Promote Awareness Among Employees
When you think of threats to your company's data and documents you probably think of some external threat or attack. News and media certainly represent external attacks and breaches more often and depict them as dangerous and costly. However, people inside your company can actually cause great damage as well.
Every employee in your company is a potential target through which attackers can gain access to secure data. In fact, most data security breaches are caused by employees' ignorance or negligence. Your employees can still fall for phishing scams, unintentionally expose sensitive data as they work on a mobile device in public, or click on malicious links.
In fact, in a worldwide report, 76% of respondents admitted to opening emails from unknown senders. This was in spite of the fact that almost all of those respondents recognized phishing as a potential threat. Just knowing the existence of a threat doesn't help prevent it.
It's for these reasons that one of the most significant steps you can take in securing your data is to create awareness among company employees. Every company should educate and train its employees in understanding the importance of data security and data security protocols. You could even involve them by running a security innovation challenge.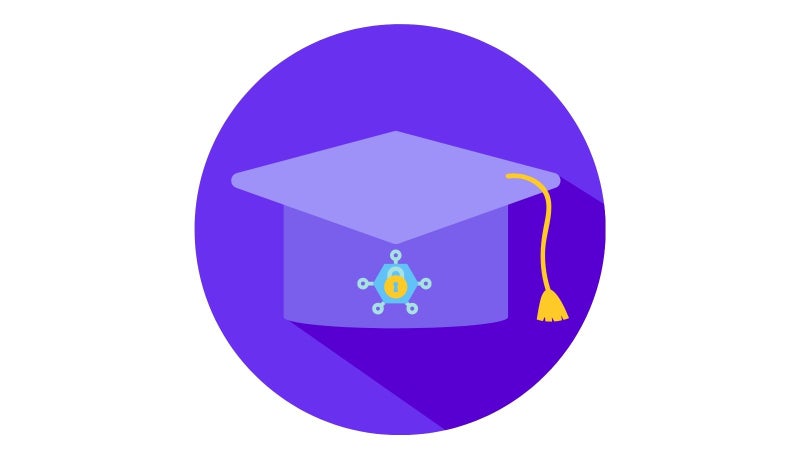 Having accounts with simple, generic, easy-to-hack passwords that have access to sensitive and valuable data should not be accepted. Yet, many companies still don't have strict password policies that demand complex passwords which change every 90 days. Never write down passwords and leave them on workstations. Implementing strong passwords is the first step you can take to strengthen your data security.
Every employee who has a password and username is responsible for keeping company data secure. The company's IT admins should remind managers and employees that they should not share any login information with anyone outside of the company.
One of the best ways of keeping your enterprise data secure is by training and educating employees on how to do so. While each team may have their computer "guy", that person may not have the time to train everyone else. Therefore, it's up to managers and team leaders to train their teams on data security.
As a bonus, training and educating employees on these issues also helps in creating a quality culture.
2. Encryption
By encrypting your data, you will greatly reduce the likelihood of data leaks and hacks. By having your data encrypted even if it is stolen or seen, the chance of critical information, like test metrics or client accounts, being leaked is far less likely.
Data encryption scrambles and jumbles your data to make it unreadable without a passcode. This makes the data hard to compromise since it is hard to decode. Pretty much the only way to read encrypted data and access information is to decrypt it with the passcode. Without a passcode, hackers would have a very difficult time reading your data.
The great part about data encryption is that you don't need computer skills to do this to your data. All you need is data encryption software that can encrypt and decrypt your data. And there are a lot of encryption programs available. In order to be safe, you should encrypt all your data storage including the data on desktop PCs, tablets, laptops, USBs, emails, and every other storage device.
By encrypting your company data, scammers and low-effort hackers pose less of a threat. Hackers are unwilling to spend a lot of time and resources on decrypting data that may not be valuable.
If your company uses cloud storage solutions, it is crucial for your company to encrypt its data. Documents or data that are stored online or traded via email are vulnerable to attack.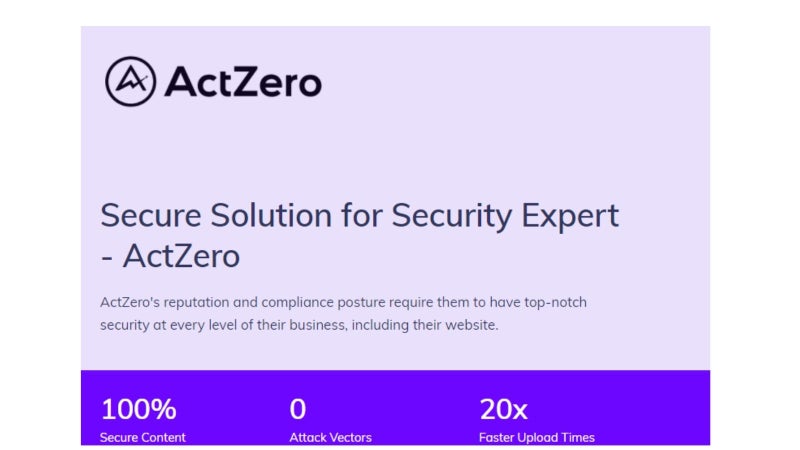 3. Backup Your Data
It's nearly impossible to prevent documents from leaking to the wrong people. By simply installing ransomware on your systems, hackers can easily hold your data hostage. Or you may lose your data in an accident such as floods or fire. Think of the damage a company that does industrial software development may incur if it lost all its data and files. So how do you quickly recover from events like these? By backing up your data.
By backing up your data regularly, you keep your company immune to threats such as data loss or ransomware.
One of the best ways to backup your data is by creating duplicates of your data and storing that duplicated data on other physically available storage devices. You can store your data backups on hard drives, other computer hardware, or even on a server purposely built for storing all your business data backups.
For critical business information, you can use cloud storage. Storing your data backups in the cloud is much safer than keeping them onsite since they can be accessed from anywhere and aren't at risk if an accident occurs.
Should you lose your data to ransomware attacks or accidents, it'll be quick and easy to bounce back as all you have to do is access the most up-to-date data backup and use it to restore your company's systems to how they were before the attack or accident.
4. Create a Data Fortress
Hackers and scammers are very clever and extremely good at finding vulnerabilities in any given system. They may either sneak in through a backdoor to access your operating system or even use brute force to break the protocol.
Hackers have also gotten very good at sending links and emails that seem genuinely legitimate and using them to steal information from company computers. These links and emails could be to seemingly innocuous things like a performance marketing definition. Hackers can even gain access to your webcam or microphone and use them to steal your passwords or other information.
To guard against attacks like these your company should build a data fortress. Here are some of the best ways to build a data fortress:
Use Firewalls
Firewalls are an essential data security tool and are used for blocking malicious software and apps from external sources. A firewall stops malicious software from penetrating your devices and gaining access to your data. You can get software-based firewalls but hardware-based firewalls are best at protecting your data since they add a layer of security.
Maintain Up-To-Date Anti-Malware, Antivirus Programs, and Software
You can continue mounting security layers by using anti-virus and anti-malware which secures your data against programs that are not safe to access or use. You should install antivirus and anti-malware on all your company's information devices including computers, laptops, and smartphones. Don't forget to activate periodic, scheduled scans to ensure your devices are always protected.
Ensure All Software Is Updated
Updates to software fix bugs, plug security leaks, and enhance features or compatibility. Hackers and scammers are always searching for software vulnerabilities and even exchange knowledge about vulnerabilities with other hackers. Updating your software can be time-consuming but it's critical for security. Updating will also keep software running smoothly as well as bring more features.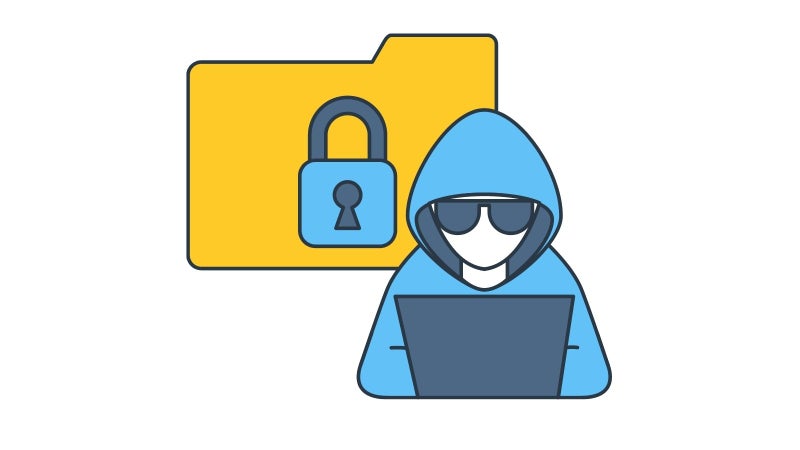 Disconnect or Block Webcams and Microphones
As mentioned before hackers can access your webcam and microphone without you knowing. They can then use the webcam and microphone to steal valuable company information. You can fight against this exploit by covering webcams or disconnecting them from the computer.
Use a U2F Key or Other Two-Factor Authentication
When sending a password to a separate device known as a U2F Key, you should ensure that a second factor for authenticating access is also provided. By requiring a second passcode to unlock confidential information, it reduces the likelihood of that information being accessed by the wrong person.
5. Enforce and Reinforce Mobile Data Safety
Many companies nowadays supply laptops and smartphones to employees as standard procedures. These mobile devices can carry confidential enterprise data or have direct access to that data. This means that these mobile devices can pose a security risk to your data, especially since mobile devices like laptops and smartphones have a much higher risk of being lost or stolen.
Mobile devices have three crucial vulnerabilities: access, data, and applications. While a strict password policy is essential, identity security, data encryption, and application security are also critical.
As companies increasingly enact bring your own device (BYOD) policies, so does mobile data security increasingly becoming a concern. That's why it may be wise to reconsider any BYOD policies. If a device is lost or stolen just as much damage could be done if that device was a laptop or PC in the office.
Mobile devices are vulnerable to more threats than other devices. Apps on the device that have broad permissions can cause a data leak. Those apps may intend to grab personal data but may actually grab company data as well. Some apps on mobile devices also use weak encryption algorithms resulting in "broken cryptography".
Mobile devices can also fall victim to unsecured wireless networks. Wi-Fi should be used sparingly and if you do have to use a Wi-Fi network, make sure it is WPA2 secure.
Phishing attacks are also more effective on mobile devices since less information is displayed. The smaller screens mean that URLs and email addresses aren't fully displayed, making it difficult to see if they are on the sketchy side or not.
Some of the ways you can improve mobile device security and data recovery is by:
Backing up mobile data

Using passcodes to secure the device

Enable remote location on the device

Install mobile antivirus and anti-malware
6. Don't Forget Physical Security
Don't make the mistake of thinking that data security breaches and attacks only occur digitally. The most effective access method for hackers is physical access to the devices storing your enterprise data. Hackers can gain access to your company's data through methods other than phishing, ransomware, viruses, and malware.
In the cyber security and cyber hacking world, there's a field of hacking known as "social engineering". In social engineering, the hacker or scammer uses human psychology and people as the target for gaining access to confidential information. Instead of using software to hack into a company's devices, hackers will instead use employees to gain the information needed to access company data.
An example of social engineering includes talking to an employee in a bar and asking them seemingly innocent questions. These questions could actually be security questions where the hacker can then use the answers they got to access the employee's account without needing a password. Another example would be wearing the right uniform and printing out a badge to look like a maintenance worker to gain physical access to a company's servers.
Fighting against data security risks means more training and awareness. Educate employees about these vulnerabilities, making them aware of situations like the above.
Hire a professional organization to conduct a security audit. You could think of it as applying the best exploratory testing techniques but instead of looking for software bugs, you're looking for security holes. This audit will always reveal weaknesses you weren't expecting. Walk around your office and look at your employees' desks. It's highly likely that you'll spot a password written down on a sticky note.
Conclusion
Cybersecurity can be quite an investment, but a data breach can be way more costly to your company. Cyber attacks are on the rise and it is crucial you keep your enterprise data safe as, in the modern-day, data is a company's most valuable asset.
Consider data security options that give you the most control without being too annoying or inconvenient for employees.
Remember, security is only as strong as its weakest point.