Your SEO strategy is the core of your traffic, leads, and revenue. There are many aspects of SEO that are important, but which are the most important when redesigning a website? In today's article, I delve into five SEO considerations when redesigning your website.
Building a website that is optimized for Search Engines (SEO) is a combined responsibility of both the developer building your website, your content architecture and your content editors. Headless CMS like Agility CMS can assist in this by providing some built-in fields as part of our Page Management to encourage developers to use these fields and for editors to have a consistent place to manage this. There is a number of your SEO needs that you can manage in the CMS so don't miss out. In order to make sure everything's on track, you can also hire a professional SEO company.
1. Don't Forget About Optimization
To analyze your content optimization, I highly recommend using SEMrush. SEMrush is an SEO tool that does your keyword research, tracks keyword strategies used by your competition, runs an SEO audit of your blog, looks for backlinking opportunities and lots more. You should always ensure you're analyzing your website optimization to avoid any issues your audience might be encountering.
This tip may sound obvious, but in fact, it can often get overlooked and I've heard of this happening before. Make sure you carry across all your content; such as blog posts, case studies, podcasts, etc. This can be extremely tedious for someone on your team, especially if you're unable to do an export of all your content but take the extra time to do this. There's nothing worse than realizing you just lost SEO from all your past content. You can also use this as an excuse to do a content clean up.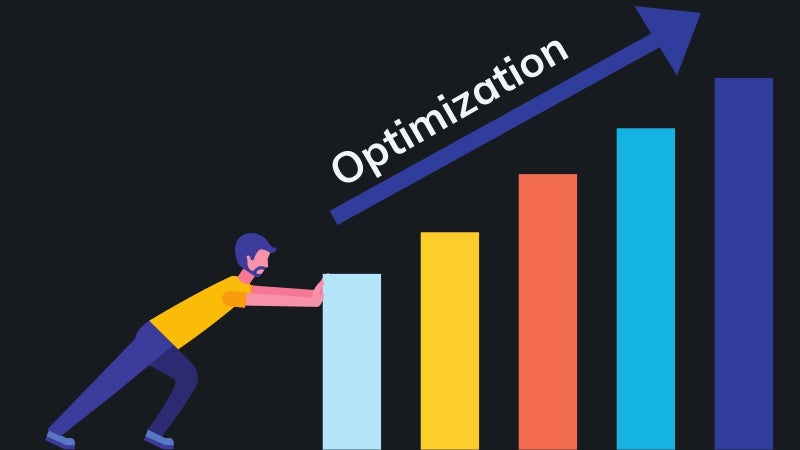 Also, try to plan for some new content to be published on the date you plan on publishing your new website. Having fresh content to go along with your new redesign will keep your users far more engaged for your big reveal.
Eager to learn more about optimization? This in-depth article offers a number of great tools to help you rock your SEO!
2. Make Sure Your CMS is Optimized for SEO
When it comes to your content management system, you need to make sure your website's SEO is well managed. Any SEO specialist will tell you that the field is a never ending pursuit for that #1 position on SERP.
Unfortunately, marketers are often in a position of either working with a traditional CMS like WordPress, or a newer, Headless CMS like Contentful that is designed for developers.
While WordPress makes SEO and content marketing accessible, for any large-scale website, various speed, and security issues come into play. This not only impacts site speed and SEO scores but has pressured companies to sitch traditional CMS for solutions such as Contentful; however, as mentioned, Contentful's interface makes it confusing for SEOs to access meta data. They end up completely reliant on developers and cannot make the quick changes they need to be competitive on SERP.
The solution? The world's only fully hybrid CMS. Scale with a secure website while still being able to access SEO fields with Agility CMS!
3. Optimize with PageSpeed Insights
Search Engine Journal reported a whopping 70% of consumers to say a website's loading time affects their willingness to buy. Ensuring that your website loads quickly can provide an optimal user experience for your site visitors.
Use a free tool such as Google PageSpeed Insights to help identify these issues. Typically, you want to aim for a score of 80 or greater. The score will indicate if any of your site elements are causing issues to your load time. Doing this can avoid the negative impacts that your website has on your revenue and abandonment rates.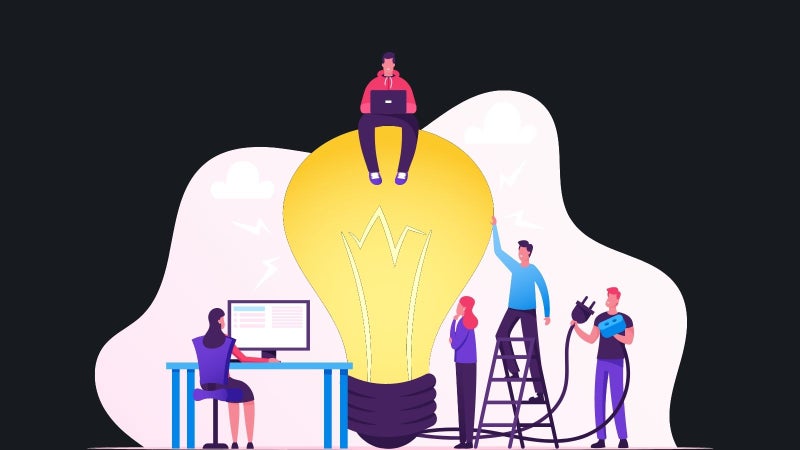 4. Make Sure Your Website is Mobile Friendly
It's no secret that we are living in a mobile world, and mobile device usage has skyrocketed. According to Statista, by 2022, mobile data traffic worldwide is expected to reach 77.5 exabytes per month at a compound annual growth rate of 46%.
There are lots of tools that you can use to check if your website is mobile-friendly or not. Google's Mobile-Friendly Checker allows you to enter your website's URL into its tool, and it will give you a thumbs up or a thumbs down on your mobile-friendliness. Use the test results to resolve any issues the tool finds.
Also, check out BrowserStack if you require a tool that allows for testing on multiple devices. BrowserStack gives you access to 2000+ real devices and browsers. No need for in house devices. You can test your website and mobile applications across on-demand browsers, operating systems and real mobile devices, without requiring users to install or maintain an internal lab of virtual machines, devices or emulators.
5. Map out Your URL Re-directs
I would argue that your URL redirects are the most important part of this checklist. If old URLs don't redirect properly to your new site, your organic traffic will suffer greatly. These redirects will ensure the safe transfer of organic ranking signals from old to new URLs and avoid dropping in keyword rankings. Not setting redirects will send search engine bots and users to a 404 Page Not Found, which can have negative consequences.
Map out your old URLs with your new URLs by creating a two-column spreadsheet. Doing this will help you identify whether to use a permanent 301 redirect or a temporary 302 redirect. Use that spreadsheet that you created to figure out which URL to carry over and to what should get the new preferred URL.
You also want to avoid duplicated content issues by creating canonical URLs when needed.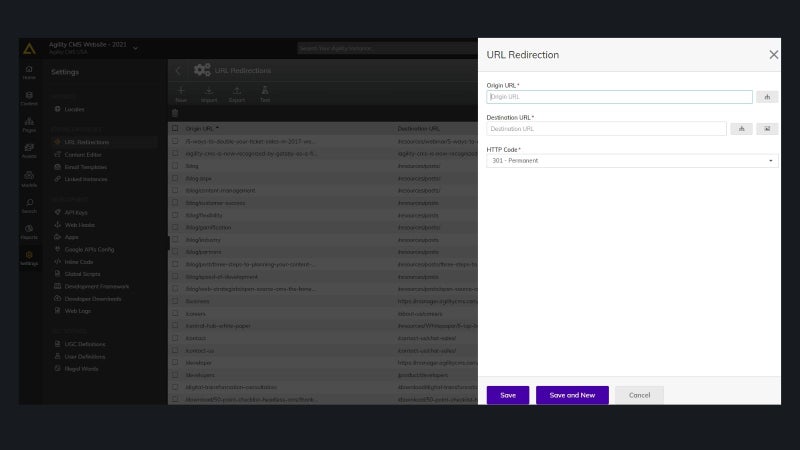 6. Update Your Robots.txt File
Lastly, it's a good idea to review and update your robots.txt file, and hopefully, you've got one already on your old website.
A robots.txt file is a text file that tells web robots (most often search engines) which pages on your site to crawl. Creating this file will help you inform search engines about pages that you don't want to be indexed or crawled. You can update this to match the URL structure of your new website.
Make sure that none of the development or test websites are crawled. That can result in duplicate content problems. Use the file to block search engines from indexing these websites and add password protection for extra security.
Ending Notes
I'd highly suggest monitoring and keeping close tabs on your SEO performance once your redesign has gone live. Whether that's through Google Analytics or other SEO monitoring tools. I hope these tips will help you!
If you think there are additional tips that I've missed, please contact me and let me know! I'd be happy to write a part 2 series that includes your suggestions.