Are you looking for ways to generate more qualified leads for your business?
Chances are you've already built a content marketing strategy to attract website visitors. Also, you might have implemented various lead generation campaigns to bolster your sales funnel.
But what happens if your target audience isn't even aware of the problem your product is trying to resolve?
In such a scenario, even the best content and lead generation campaign will fail to drive conversions. This, in turn, will take a toll on the return on investment (ROI) of your marketing campaigns.
That's where demand generation steps into the picture. It's a powerful technique to drive targeted traffic to your website and boost conversions.
In this blog, we'll discuss effective ways to optimize the performance of your demand generation content. But let's first delve deeper into the concept of demand generation and understand its benefits.
Decoding Demand Generation
Unlike lead generation, demand generation focuses on educating your target audience about their problems and positions your product as the best on the market. It takes brand awareness up a notch by suggesting products that consumers never knew they needed.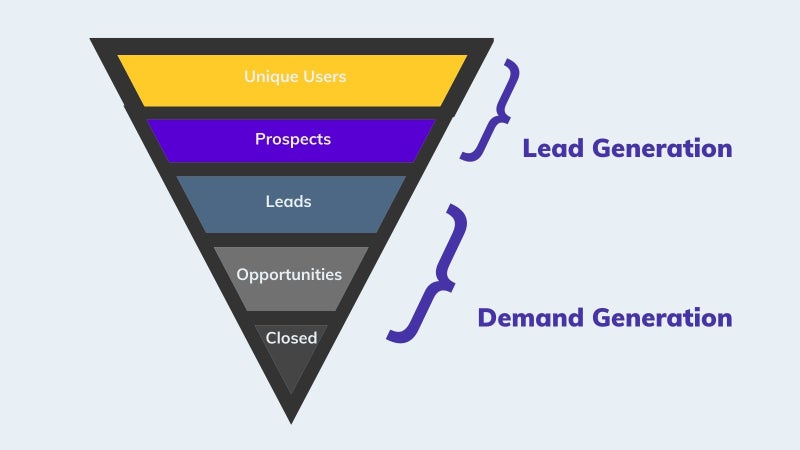 Demand generation techniques help attract qualified website visitors and convert them into leads and customers.
While demand generation is an umbrella term that encompasses various techniques, engaging and relevant content is its lifeblood.
Unlike traditional content marketing, demand generation content is focused on driving awareness about a specific problem. Also, it should convince your audience that the problem is serious enough to search for solutions.
The purpose of demand generation content is to drive prospects to the awareness stage of your conversion funnel. It should also provide a steady stream of high-quality leads to your sales reps.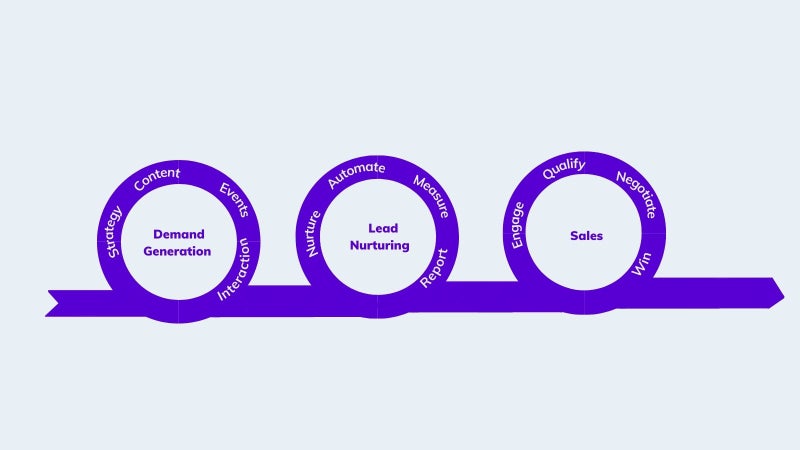 It's crucial to use effective content distribution techniques, such as content syndication and guest posting. It'll help you reach your prospects even before they identify their pain points and start looking for solutions.
Successful Demand Generation Content: An Example
One of the most iconic examples of demand generation content is a video created by Squatty Potty.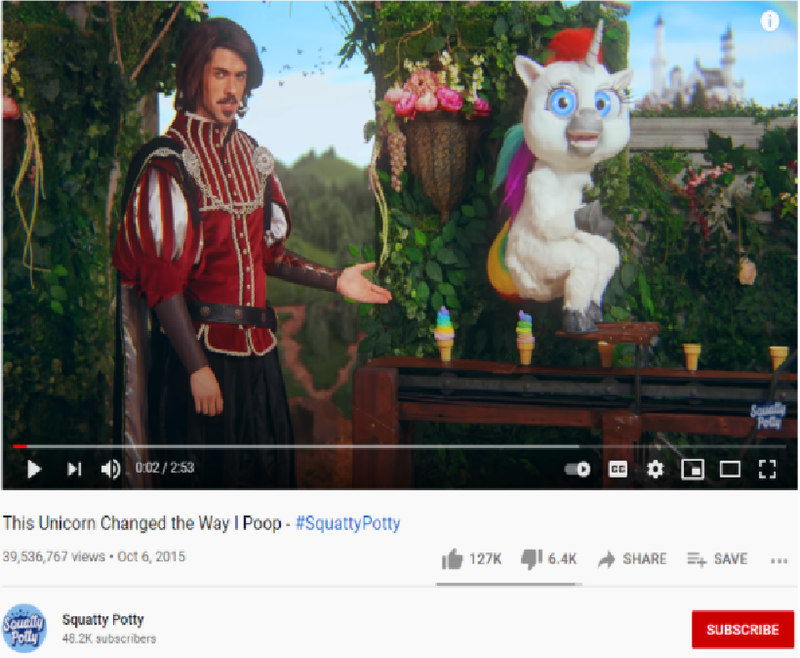 Image via YouTube
The 3-minute video uses humor and storytelling to educate consumers about how they've been using the toilet seat the wrong way. Also, it highlights the problems that people could experience due to the wrong usage of the toilet.
The video drives home a pain point that most consumers didn't even know existed. It piques the audience's curiosity and creates a sense of urgency. The best part is that it does that in a lighthearted and entertaining way.
The success of the campaign can be gauged from more than 39 billion YouTube views and 1.5 million Facebook shares.

How to Harness the Potential of Your Demand Generation Content
By now you know that meaningful content is indispensable for demand generation. But creating agile demand generation content isn't the same as writing a few blog posts to improve your website's search engine ranking. Nor is it all about uploading stellar social media posts to attract more followers.
In the following sections, I'll discuss a few smart tactics to reap the maximum benefits from your demand generation content. Let's get started.
1. Create buyer personas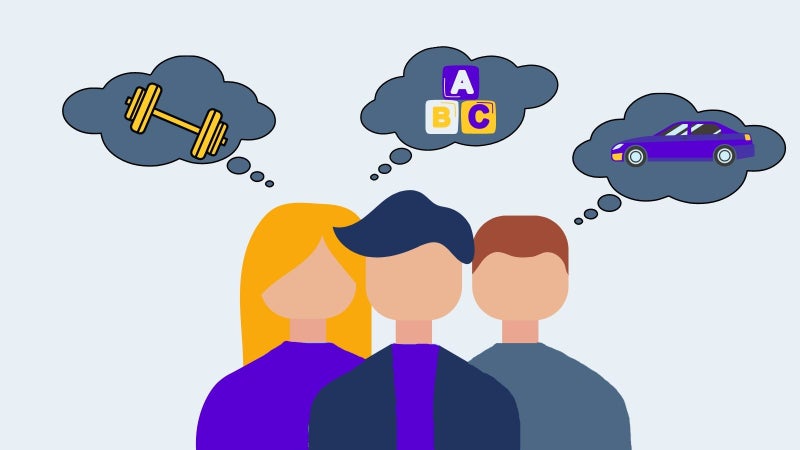 Do you want your demand generation content to strike a chord with potential customers? Then you must develop a thorough understanding of their needs, aspirations, preferences, and struggles.
Otherwise, your content will fail to grab their attention and address their pain points.
That's why it is essential to create well-defined buyer personas before developing demand generation content.
I recommend that you start by identifying key demographic parameters of your target audience, such as:
Age group
Location
Ethnicity
Job title
Socioeconomic background
Purchase history
Academic background
A lot of this information can be obtained by making use of social media analytics. This will give you a base of information you can work with to create a buyer persona.
Next, use online polls and surveys to dig deeper into their ambitions and pain points. Identify the challenges in their personal or professional lives that your product could solve.
Additionally, you can leverage intent data to better understand your audience's online behavior.
Don't forget to outline distinct buyer personas for individual audience segments.
2. Identify relevant topics
This is the most crucial aspect of developing demand generation content. If the content isn't relevant to your target audience, or if it doesn't provide value to them, it won't get traction.
A recent study shows that consumers think more than half of the content delivered by brands isn't meaningful or relevant.
Unless your demand generation content is relevant to your target consumers, it won't deliver the desired results.
If you've outlined buyer personas, you already have a fair idea of the topics that'll resonate with your potential customers.
Focus on informational topics that drive awareness about an important pain point and the setback it creates.
Also, you could use topics that educate prospects about how to overcome specific challenges by using your product. I prefer to select a broad spectrum of topics that cater to different types of buyer personas.
Once you have selected the relevant topics, you should also run an SEO keyword search on them. This will allow you to better rank your topics on the search engines.
3. Leverage lead magnets
The ultimate goal of demand generation is to populate your sales funnel with leads who are actively looking for your product. Also, it should help you develop a better understanding of your audience.
It highlights the need to develop irresistible lead magnets that'll lure potential customers into sharing key details about themselves.
You can use a wide array of content lead magnets, such as:
Whitepapers
Industry reports
E-books
Webinars
Checklists
Infographics
The key is to build a piece of gated content that appeals to your potential customers. You can collect crucial bits of information using call back software, such as the current employer, job title, company size, etc., in exchange for the lead magnet. It's important to add that to effectively gate said content, you'll need a good form builder.
For instance, the Content Marketing Institute publishes annual benchmark reports on the current state of content marketing. It's an excellent way to attract entrepreneurs, content creators, and digital marketers, and familiarize them with the latest content marketing trends.
Image via Content Marketing Institute
4. Expand reach with content syndication
Did you know that 30% of B2B marketers believe content syndication is among their most effective lead generation strategies?
I don't find it surprising because syndicating original content is an excellent way of reaching a wider audience. The best part is that you can repurpose existing content in different formats to address more target customers.
Content syndication is the technique of distributing already published content to third-party websites that attract more traffic than yours.
You just have to find the right syndication partners whose existing audience matches your buyer personas.
I prefer to ask my syndication partners to use canonical links in the republished content. It ensures that the original content on my website gets SEO equity. Also, it eliminates the chances of getting penalized due to duplicate content.
This allows them to syndicate their same content on social media platforms like Instagram and Pinterest. You can today easily use tools like Im-a-puzzle, Canva, and others to create interactive visuals to syndicate your content.
5. Don't ignore guest posting
Guest posting is another successful technique for diversifying your audience and earning their trust.
It associates your brand with a more authoritative, popular, and respectable blog in the industry. This, in turn, enhances your brand reputation. It offers numerous benefits for your SEO strategy too.
As with content syndication, you must find blogs/websites that your target consumers already visit. Also, choose a topic that'll immediately grab eyeballs and compel readers to check out your website.
6. Embrace a mobile-first approach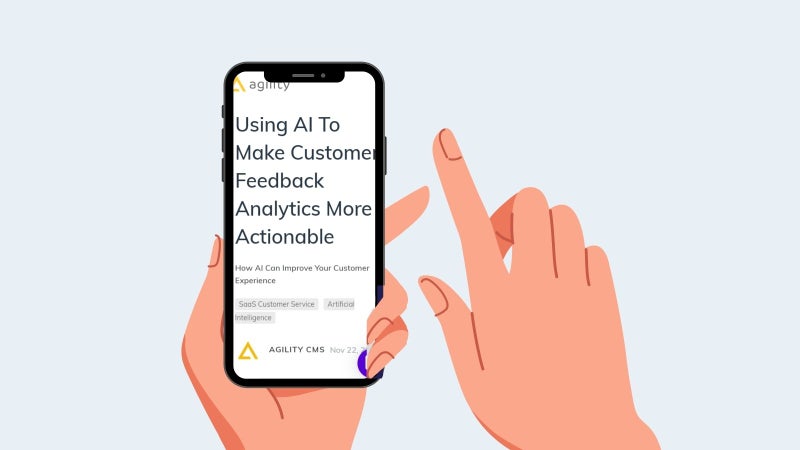 Worldwide smartphone usage is all set to cross 7.5 billion by 2026. Irrespective of whether your business operates in the B2B or B2C sector, your target audience is already smartphone-savvy.
Also, they're using their smartphones or tablets to consume a plethora of content.
That's why I recommend that you keep the needs of mobile device users in mind while creating content.
Use large fonts for video/image captions to ensure that the text is readable on small screens. Similarly, structure written content with lists and tables to improve scannability. Also, make sure your website is built using a mobile-responsive template.
For instance, note how the below website has taken a mobile-first approach to ensure that the elements fit a mobile screen.
7. Measure and improve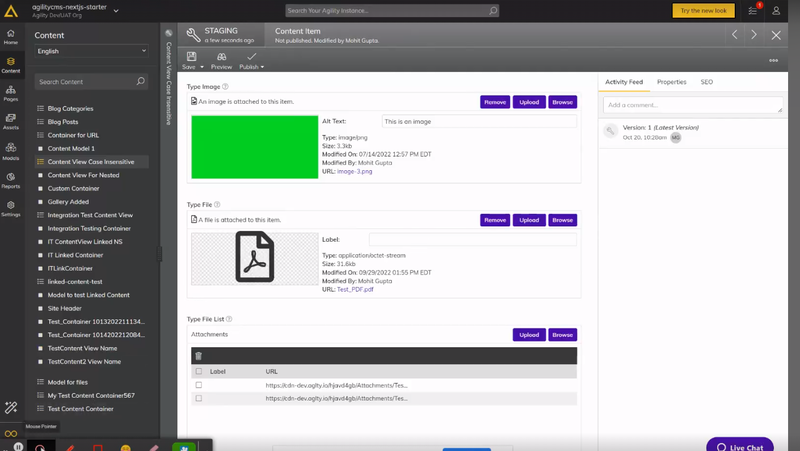 If you want to make the most of your demand generation content, you must track and evaluate the results it delivers. I make it a point to set relevant key performance indicators (KPIs) even before I start content development.
Depending on the end goals of your demand generation campaign, you can set KPIs, such as:
Number of lead magnet downloads
Monthly average website visitors
Customer acquisition cost
8. Personalize your content
According to an Epsilon and GBH Insights survey conducted among 1,000 US adults, 80% of respondents advocated for a personalized marketing experience.
That means you have to pepper your demand generation content with personalization to capture more leads. In this, account-based marketing can help you a lot.
ABM content strategy will facilitate you to better reach your targeted customers. The ABM will take your simple audience segmentation and relevant topic search information to the next step.
Plus, you can use the ABM approach to strengthen all your inbound and outbound marketing campaigns like email marketing, social media marketing, etc.
For example, using ABM content, you can create personalized email marketing campaigns based on users' interests and positions in your sales funnel.
Here's how you can create an ABM content marketing strategy to generate demand:
Develop a plan: Understand your existing content plan, evaluate gaps, and decide what message you want to convey via a new content plan.
Personalized content scaling: Decide up to what level you want to personalize your content. I highly recommend including personalization at every content creation step.
Monitor effectiveness: Keep an eye on your personalized content and analyze from where you are generating the maximum demand.
9. Automate your content management system
When you scale up your demand generation content production and target different content marketing strategies, it will become impossible for you to handle everything manually.
Therefore, you need to automate your content management system to better create, edit and distribute your content. Today, you can get a variety of CMS to automate programs to smartly create your content, such as:
Component Content Management System (CCMS): CCMS platforms sort your content on a granular level. Instead of managing page-by-page content, it sorts words, phrases, or paragraphs and stores them in a central respiratory. This is useful to easily reuse and syndicate your content.
Document Management System (DMS): It allows you to manage, store and track documents in the cloud.
Enterprise Content Management System (ECM): This content management system collects, organizes, and delivers content to the right audience. To implement personalized demand generation content, ECMs are extremely helpful.
Web Content Management System (WCMS): Using WCMS, you can manage digital components of your website without any prior knowledge of markup languages. You will get collaborating, authoring, and administrating tools to manage your web content.
Digital Asset Management System (DAM): DAM offers a simple content library where creators and clients can easily exchange content. You can store and share multiple content files via DAM software like videos, images, presentations, and more.
10. Partnership with well-known creators
Partnering with other brands and content creators can give a great push to your demand generation content. You can reach more customers and expand your market by partnering with the right people. In fact, the influencer market will reach 13.8 million in 2021.
You can collaborate with micro-influencers on social media to expand your reach. Apart from the social media posts, you can collaborate with YouTubers, bloggers, and other digital influencers in your industry to generate more demand.
11. Amplify Leads and Conversion with Demand Generation Content
When judiciously crafted, demand generation content is instrumental in strengthening your sales funnel. But it'll only happen when you create engaging and relevant content that drives awareness about your audience's pain points.
Create and distribute outstanding content based on topics that'll strike a chord with your potential customers. Also, content syndication and guest posting to diversify and skyrocket your reach.
What strategies are you using to improve the ROI of your demand generation content? Share your suggestions in the comments section below.
Author Bio
Sumeet Anand is a B2B Marketing Expert skilled in SEO, Social Media Marketing, and Content Marketing. He helps brands and businesses out there generate leads with his top-notch content strategies and is featured on various major media publications across the globe. You can connect with him on LinkedIn
Gravatar ID: sumeetanand143@gmail.com
LinkedIn profile link: https://www.linkedin.com/in/sumeet-anand/