Automation technology and tools are all about maximizing productivity, eliminating monotonous tasks and time-wasting, and ultimately boosting productivity.
Getting the most out of the resources at your disposal is an excellent business. Doing so can be a significant benefit to you and your business. Automation tools are the key to this.
Research by the CMO Council revealed that businesses lose up to $1 trillion each year due to mismanaged tasks.
Automation tools are becoming increasingly important in various aspects of a business.
In marketing, not only are CMS and content scheduling programs regular features of the industry, but email marketing is embracing automation. Follow-up emails, lead nurturing, confirmation emails, and more can be increasingly automated.
In human resources, the software can create and monitor onboarding programs, assist with recruitment, and input employee information into payroll systems, expense accounts, and a variety of other tasks your HHR department may find monotonous.
Automation tools also leave little to no room for error. This enables you to get the most out of your employees. Its ability to eliminate tedious and routine processes is one of the main advantages of implementing automation tools.
Automation tools aren't just some far-flung concept waiting in the future; they're the here and now.
Embracing these tools can propel you into tomorrow or leave you stuck in the past.
10 Advantages of Automation Tools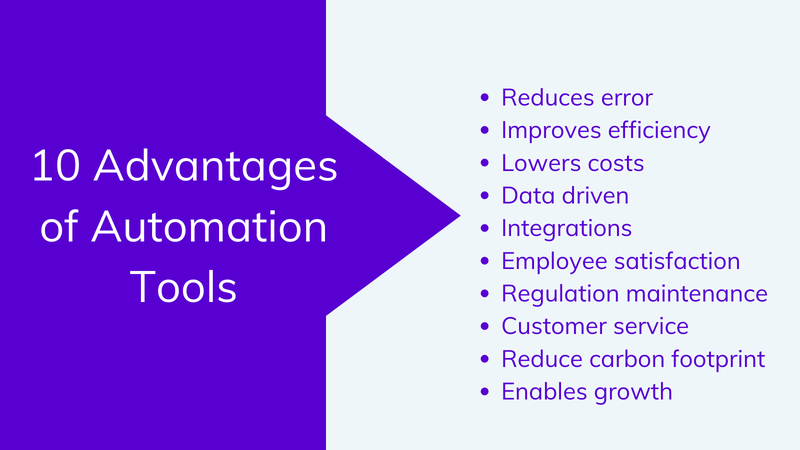 Automation is the future when it comes to running and managing your business. If you're planning on competing in today's incredibly competitive market, it's vital that you're as productive as possible.
Luckily, you're guaranteed to see great ROIs by eliminating various monotonous tasks using automation tools. Read ahead if you're not sure how automation tools can help your business!
Cuts down on human error
Human error is and has been a factor in any area of life. Work-based or otherwise.
But it doesn't have to be.
Or at least it can be massively reduced, thanks to automation. Incorrect data entry, poorly filed paperwork, procrastination, fatigue, and even poor training can cause numerous mistakes. Anytime anyone handles something, there's a good chance an error will occur.
Research by OnePoll on behalf of Identity Guard found that 22% of American survey respondents have lost or deleted important work files. Results also showed that the typical employee averages as many as 118 mistakes at work per year.
Incorporating automation will help you reduce these mistakes. This allows you to speed up processes and ultimately boost productivity.
Automation simplifies your standard processes and allows your employees to focus on the work they need to do. Generally, this will reduce the risks and consequences of human error.
Improves employee efficiency
Getting the most out of your employees has always been a top priority for employers and managers. Increased productivity and increased profits go hand in hand, after all.
Mundane, repetitive tasks can take much time away from other, more productive activities. Manual tasks can waste hours each week, especially given how much distractions can impact human employees.
Various automation tools like IT asset tools even automate tasks like onboarding and offboarding, which will save your HR departments much hassle.
Automation is a fantastic opportunity for employers. It boosts employee productivity, saves time, and enables your business to become more efficient.
Lower Costs
Cost-efficiency is another high priority for businesses across industries. Increased productivity, reduced errors, and reduced labor costs all create cost savings. According to Deloitte, using workflow automation can achieve cost savings of almost 40%.
When employees are free to focus on more critical, productive tasks, businesses spend less paying employees to do mundane tasks. In addition to that, in the future, you also need to hire less staff than you would have if you'd not made use of automation.
Automation also enables faster cross-department communication and more proper handoffs, which lowers your costs even more. If you're looking to convince management to try to modernize by using automation tools, cost savings can be your strongest argument.

Allows you to be data-driven
Regardless of your area of business, data is vital for measuring your success and growing your business.
Data entry, on the other hand, can be a pain.
Subject to human error, input delays, and generally being a long, drawn-out process, as valuable as data is, it can lose much of its value when done manually.
Data can be used to calculate, collate and control all sorts of information that you can use to create reports and invoices, and perform cost analyses, among other outputs. That's why getting it right is essential.
Automation tools enable you to do this.
This data also allows you to perform various functions that also help increase your productivity. From analyzing employee performance, problematic bottlenecks, and tracking issues, data gives you everything you need to get the most out of your business.
Using an automation tool like Formstack, when combined with Agility CMS, can help you design forms that will help you collect data and help you use and understand the data you've collected. Remember, when you've got data at your fingertips, things are possible.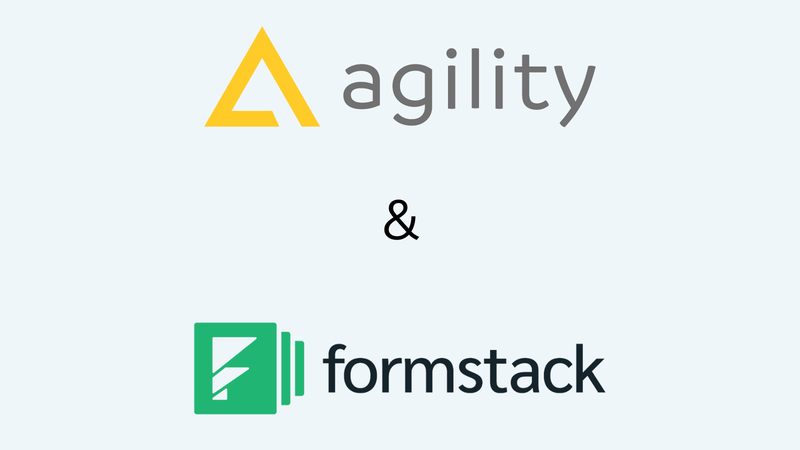 Allows for integrations
One of the main selling points of automation tools is that they speed up tasks and eliminate the need for mundane tasks. This goes hand in hand with ensuring you've got a system in place that can easily integrate with other tools you may be using.
If you're using tools that require conscious actions and dedicated decision-making to transfer or send data from one business area to the other, you wind up wasting much time.
Automation saves your employees time trying to transfer information from one platform or system to the next. Even dedicated holistic platforms like Hubspot and Agility CMS are capable of combining to give you enhanced results through integration. When your systems mesh well and integrate, it makes working easier.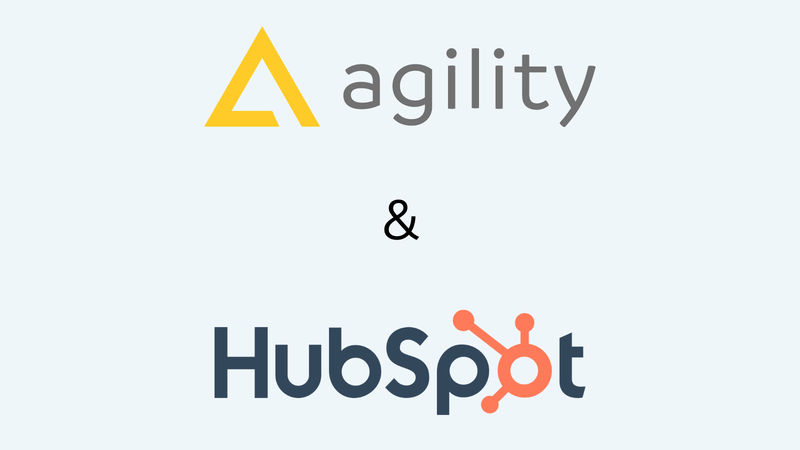 Using automation tools that integrate allows for:
Different systems to communicate with one other
Seamless data sharing
Heightened data accuracy
Real-time, transparent visibility of what's going on within your business
Productivity is improved since manual transference of data is no longer needed
A great example of this is Agility CMS and Zapier. A headless CMS, it's able to integrate with Zapier to manage other integrations, streamline your content flow and integrate your content into various websites.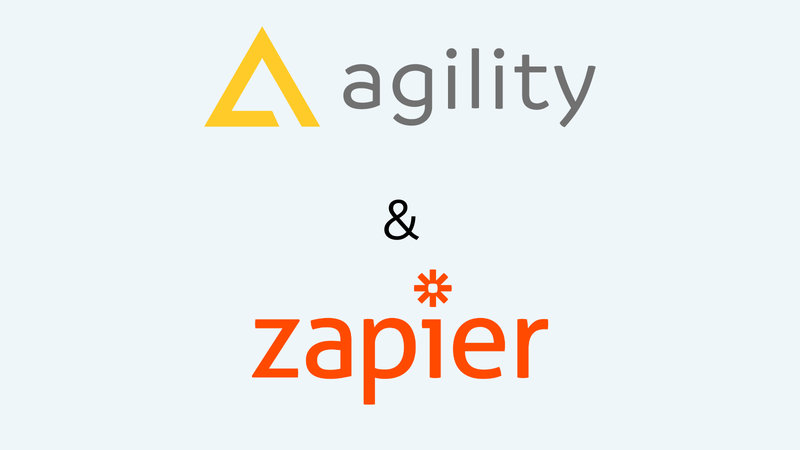 Automation tools that fail to take advantage of the benefits of integration simply aren't reaping the full benefits of what automation has to offer.
It may end up being a source of frustration instead of relieving it!
Increases employee engagement and satisfaction
This couldn't be further from the truth despite the perception that automation is an invading force that'll take jobs and reduce employment opportunities. Automation can play a significant part in improving employee engagement and satisfaction.
This has a lot to do with the power of automation tools to save employees time.
A report by Smartsheet showed that at least 40% of employees spend a quarter of their time handling avoidable, manual, and repetitive tasks. The freedom from having to do these monotonous tasks directly impacts employee morale and increases productivity.
The same study by Smartsheet revealed that 89% of employees believe that automation has made them more efficient at work.
When employees feel like they're being provided the tools to do their job better, they're more likely to embrace the automotive tools that will ultimately benefit them and your brand.
It helps remain regulation compliant.
Regardless of how anyone feels, various entities worldwide are embracing digital life. From corporate entities to governments, increasingly, if you're going to operate as a professional business, you will need to be prepared to go digital.
Automation tools like tax compliance software can make this process easier and, when it comes to various local, state, and international regulations and laws, help keep you and your company compliant.
Gone are the days of having your HR or finance departments manually have to keep informed and updated, so you don't accidentally fail to conform to a new regulation or law. These monotonous tasks can be passed with the automation provided by expense management software and other tools.
The world, as a whole, is quickly and increasingly moving from paper to digital. Being reluctant to embrace change and use automation tools will only make keeping up to date more difficult.
Instead of being caught unaware, embrace the positive changes automation tools offer.
Creates quick, quality customer service
In today's world, when customers feel like they're waiting or inconvenienced, they're incredibly likely to lose interest. Today's customer wants quality service, and they want it now.
When it comes to that quality aspect, using a headless CMS like Agility CMS can go a long way to boost the quality of what you have to offer. This is because it helps automate customized front ends of your website for each device instead of trying to conform your one design to every device.
Customers also want quick customer service when they experience problems.
This inspires trust and creates a sense of loyalty to your brand.
Automotive tools like customer experience software provide you with a platform from which you can monitor your customer's interactions and interact with them non-invasively.
Everything from live chat, social responses, and email can be connected and allow you to provide cross-channel support without making your customers feel passed around.
This ensures you can interact with your customers in a quick, meaningful, and effective way. Using automation tools to handle your customer service ensures that interacting with them is not just not monotonous but also practical.
It allows you to develop a relationship of trust and loyalty with the customers that will help you grow your business.
Avoid paperwork while reducing your carbon footprint.
While it's usually not one of the primary reasons people consider using automation tools, reducing your carbon footprint benefits automation; as a direct example, think of the sheer amount of paper used for paperwork.
Using an automation tool to communicate relevant information across departments, you avoid the need to print said information. With automation tools, briefs, paperwork, forms, etc., can be created, sent, and received.
This has a direct impact when it comes to reducing your company's consumption of natural resources.
Being sustainable or "green" and seeing your customers as sustainable is increasingly crucial for business owners. 91% of customers would change their purchasing habits based on a company's sustainability, and 87% of CEOs consider sustainability essential for profits. Being sustainable has become crucial in just about every facet of business.
Consequently, getting rid of print communication not only saves you from the monotony attached to paper-based work. It also enhances your company's green-friendly profile, making your work processes more efficient.
Enables growth
Eliminating monotonous tasks using automation tools is more than just a way to make work less tedious.
Ultimately, it's about heightening productivity levels to grow your business. With less time spent on admin, communication, minor fixes, and responses, there's more time to do what's important.
Whether that's developing new strategies, gaining new clients, or allowing employees the mental room for innovation. Whatever the case, using automation tools is what's best for business.
Final Thoughts
If you're looking to build a healthy, thriving business, it's less of a question about whether you should use automation tools but rather which automation tools you should use.
Automation tools have the power to transform your business. From an employee perspective, it can reduce costly human error-based mistakes, save them time, improve productivity and even boost employee satisfaction.
From a management perspective, automation tools can help you navigate regulatory waters, avoid paperwork, cut costs and even help inform your decisions by gathering data.
Just because we've listed ten advantages of using automation tools to solve the problem with monotonous tasks doesn't mean that these are the only ten. There are many more benefits to embracing automation, and that list is continually growing.
It is, quite literally, the future.
It's vital for businesses that want to operate in that "future" to embrace technological solutions. Automation tools are a critical asset when it comes to embracing that future.