Why Headless CMS Will Destroy the Traditional CMS Market: API-based Content Management and the JAMstack Revolution
Webinar
Oct 15, 2020
6:00PM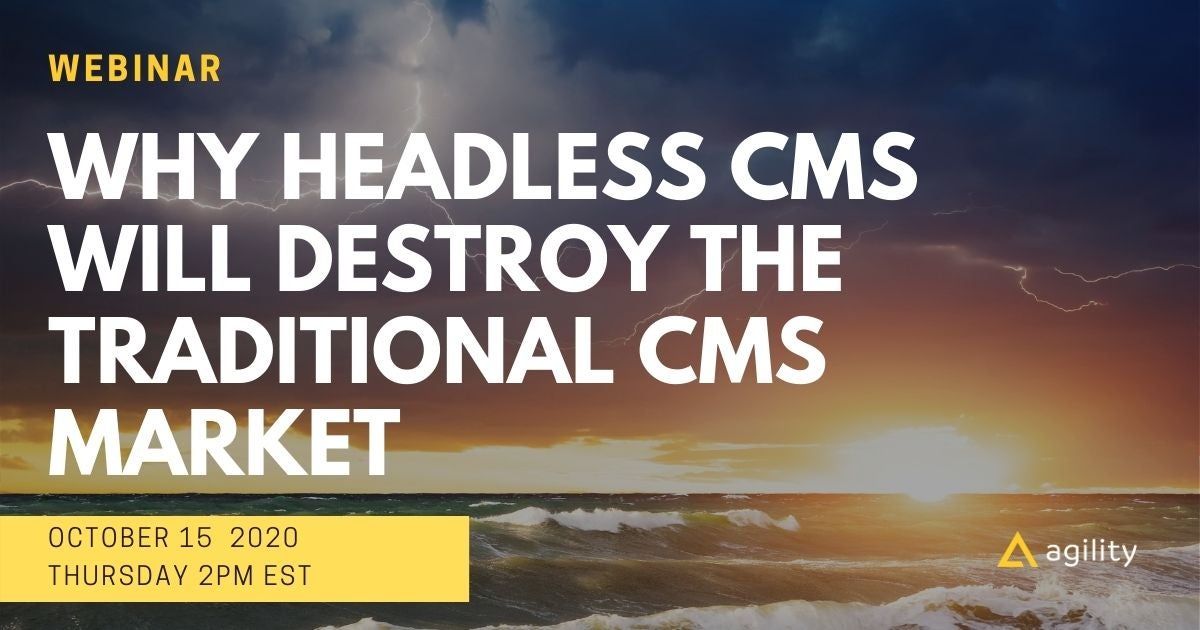 Stuck with a Traditional CMS like Wordpress and your site keeps getting slower and more expensive?

Feeling like you need to switch to a Headless CMS but not sure how to persuade your boss and your team?

Feel restricted and limited by your CMS and need to unleash your digital superpowers with equally powerful tools?

Or just interested to understand why there is such a movement to Headless CMS's and JAMStack solutions?
There are some very clear and obvious benefits of using a content management system. Those benefits have helped Traditional CMS vendors bring on the initial web revolution.
But, that was a long time ago now.
And while the tools and methodologies have undergone many stages of evolution and revolution, the Traditional CMS has not. Actually, Traditional CMS have generally become bloated. Enter the Headless CMS, once a scrappy upstart, now the future of CMS market. Learn how it is also powering the newest architecture wave in web development, JAMStack.
Join Jon Voigt, the Founder and CEO, and Joel Varty, President of Agility CMS, who created one of the original Headless CMS in the market back in 2003. Learn why they created a Headless CMS and why it is the future of the CMS industry.
What You will learn:
What is Headless CMS and how it compares to Traditional CMSs like Wordpress.
Why Traditional CMS vendors are worried about JAMstack and Headless solutions.
Why developers and marketers choose a Headless CMS over a Traditional CMS and where the overall CMS industry is going.
Why You should attend:
You are sick and tired of limitations of Traditional CMS but not sure how to start using a Headless CMS.
You want to implement a Headless CMS for your next digital solution and need to persuade your boss, your team or your client.
You want to stay on top of CMS trends and learn more about JAMstack Headless CMS.
Hosts:
Jon Voigt, the Founder and CEO, Agility CMS
Joel Varty, President, Agility CMS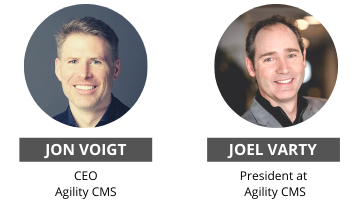 Back to Event Listing
Take the next steps
We're ready when you are. Let's chat about your problems. Let's find the solution.