How to Deploy a Powerful Virtual Event in Record Time: With Next.js and Agility CMS
Workshop
Mar 11, 2021
7:00PM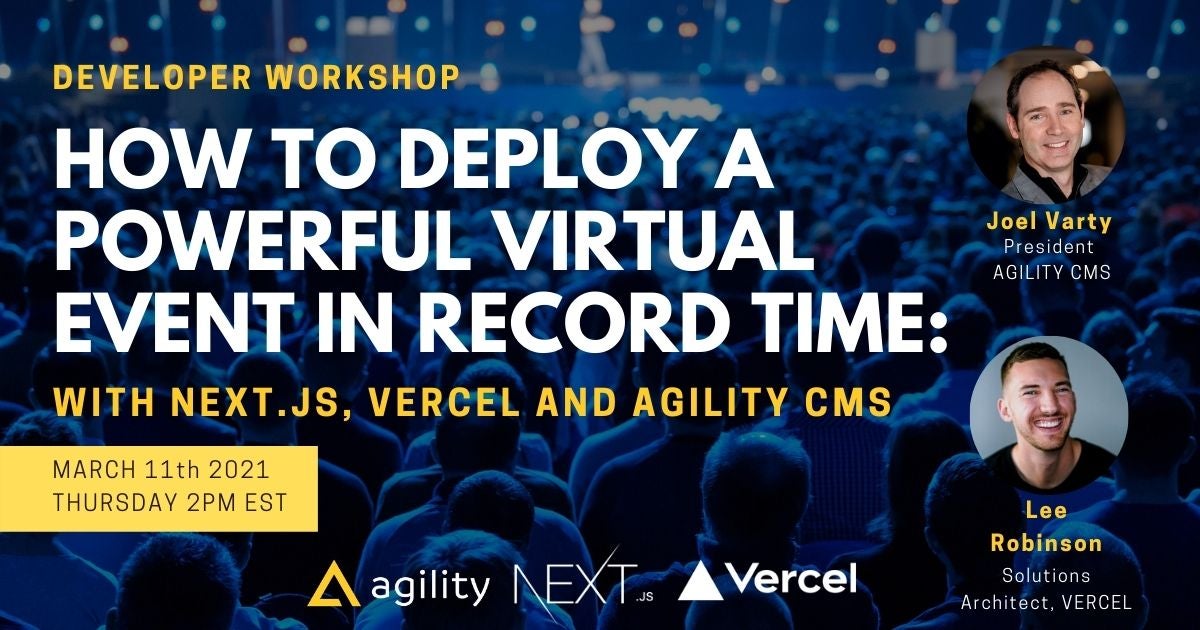 The COVID-19 global pandemic has upended the conference industry. Not only cheaper and easier to organize, but also bigger and more global in both audience and impact, virtual events are here to stay.
Do you want to build a high performant, mobile optimized event while maintaining a full control over the front-end experience?
Do you want to deliver a frictionless, engaging registration that page drives conversions?
Then this hands-on developer workshop is for you!
Join Solutions Architect Lee Robinson from Vercel and Joel Varty, President of Agility CMS, who worked hard to make Next.js Conf epic platform available to everyone!
This Virtual Event Starter Kit was used to run Next.js Conf 2020: 80K+ registrations, 40K+ attendees, 4 stages, dozens of sponsors booths.
Now you can just CLONE. DEPLOY and CUSTOMIZE with your favorite Headless CMS (Agility of course :)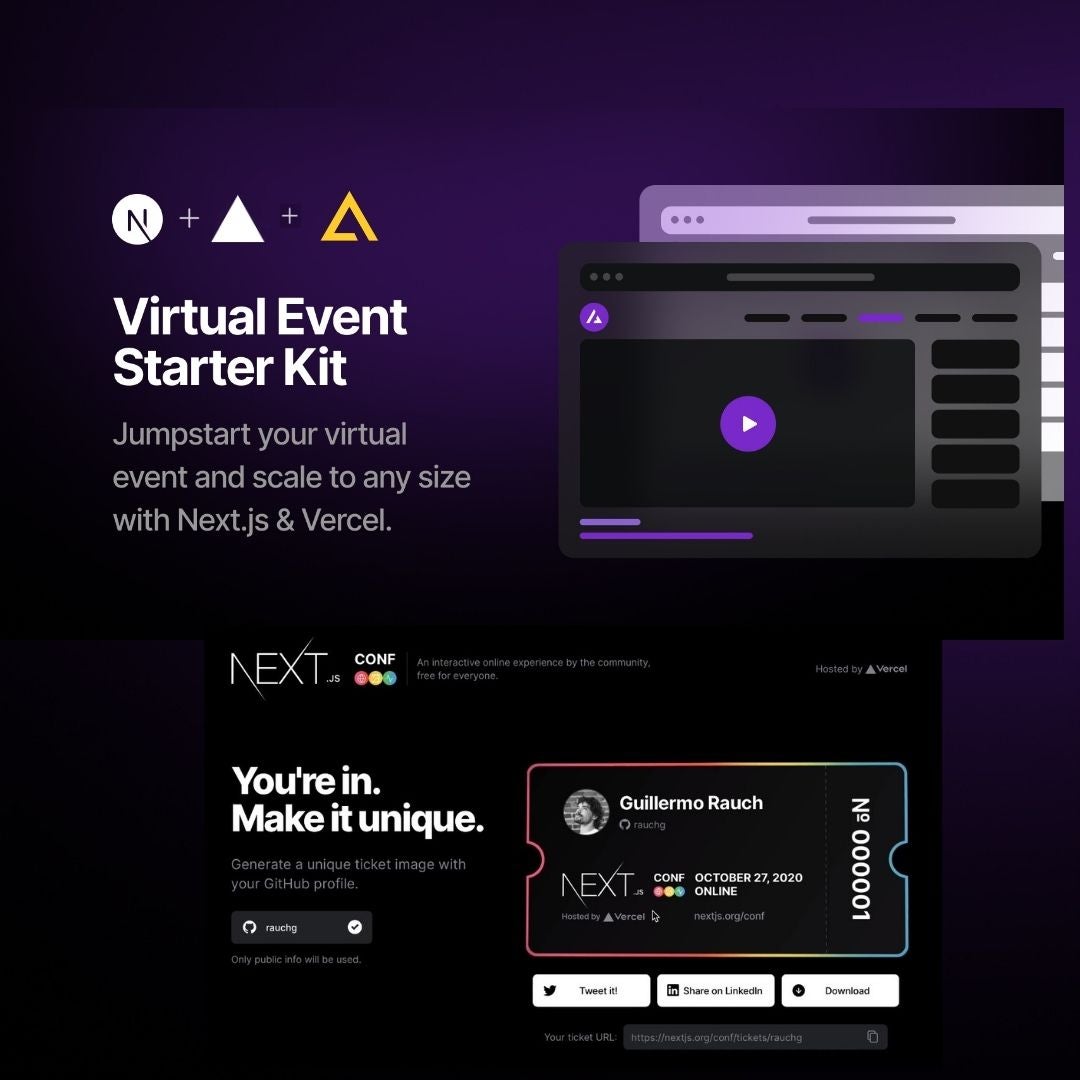 Let us show you a few clicks, and you will have a powerful conference platform ready for you to launch virtual events.
What you will learn:
Best practices for creating a conference platform that delights both marketing team and developers.
Ins and outs of Next.js legendary conference platform that brought 80k Registrations and 40K Attendees.
Secret tricks and tips for a viral ticketing system and engaging conference chats.
Practical step-by-step instructions on how to launch your own custom conference platform using Next.js and Agility CMS.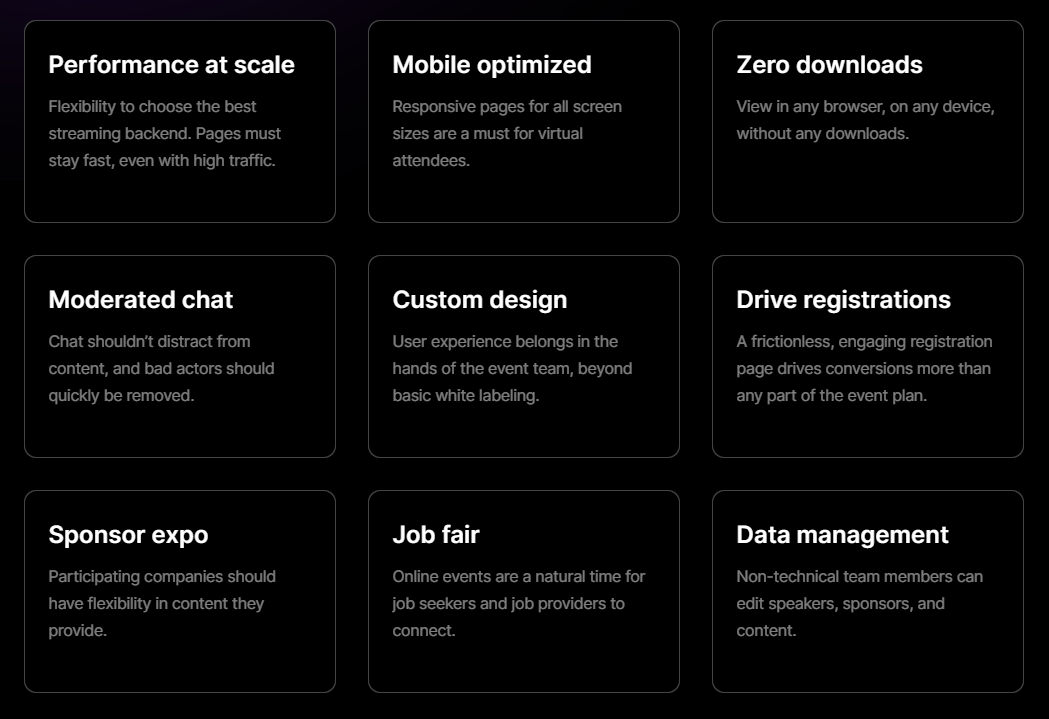 What is Next.js?
Next.js is a hybrid framework that builds on top of React to provide an even simpler development experience. The JavaScript framework has a gentle learning curve, which makes it simple to implement even for novice JS developers. Learn more.
What is Vercel?
Vercel is a cloud platform for hybrid applications and Serverless Functions that fits perfectly with your workflow. It enables developers to host websites and web services that deploy instantly, scale automatically, and requires no supervision, all with no configuration. Learn more.
What is Agility CMS?
Agility CMS is a headless CMS platform born in Canada in 2003: Jamstack-friendly, API-first, headless CMS with hybrid features. In the world of pure headless CMS and traditional CMSs, it is designed to offer the best of both worlds: fast and flexible for developers as well as easy and powerful for marketers. Agility CMS gives both developers and marketers the tools to build, manage, and maintain their content with ease.
Back to Event Listing
Take the next steps
We're ready when you are. Let's chat about your problems. Let's find the solution.