Updating the Next.js SDK to V13
Workshop
Dec 8, 2022
4:30PM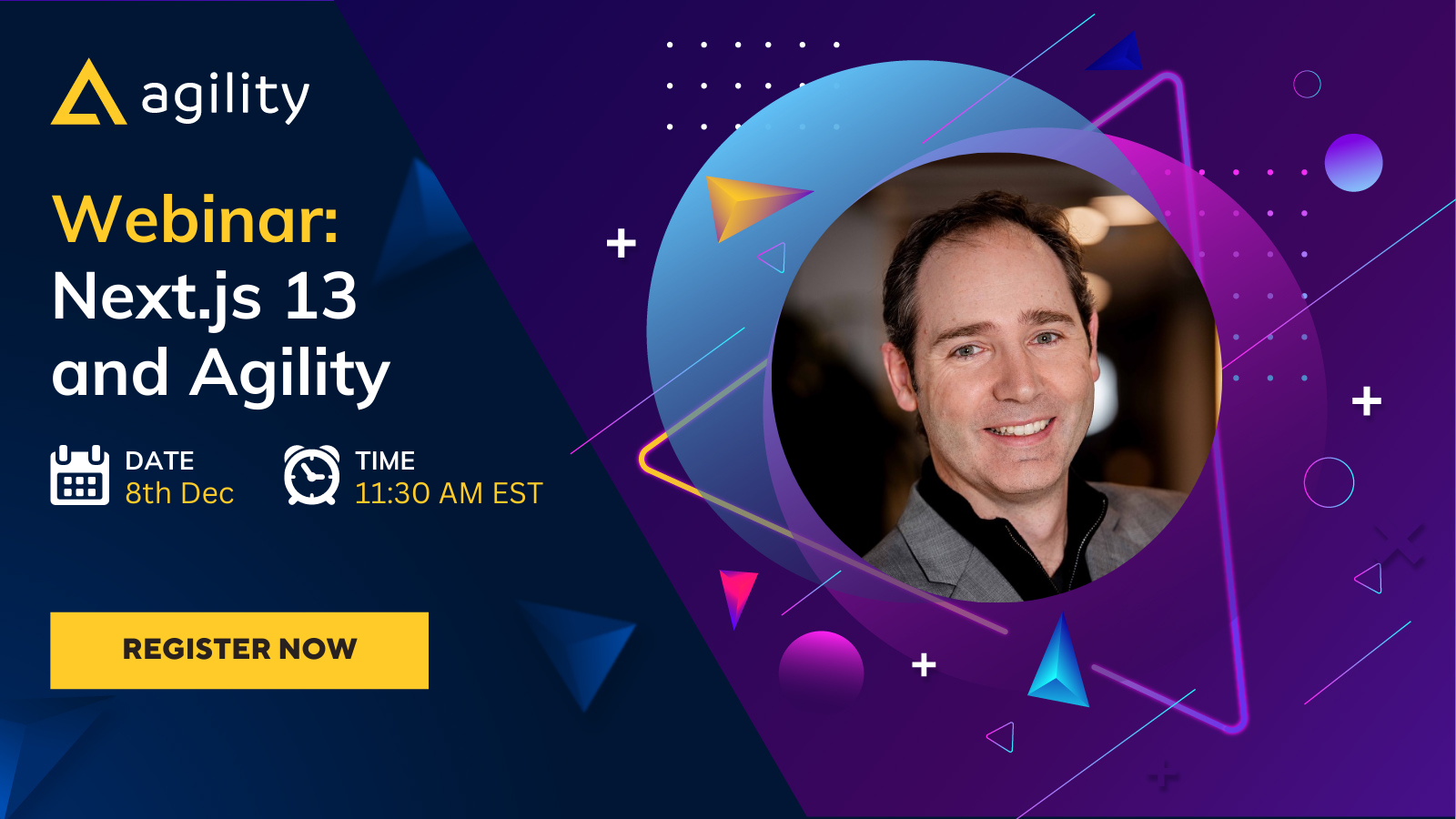 Let's take you on a tour of Next.js 13 and all the new capabilities you can use with Agility, such as the updated image component, font loading, and React 18 support. We will also dive into the new /app folder support with updated layouts, data fetching, and more.
Back to Event Listing
Take the next steps
We're ready when you are. Let's chat about your problems. Let's find the solution.