The Power of Content Architecture in Enabling Composability
Webinar
Jun 14, 2023
4:00PM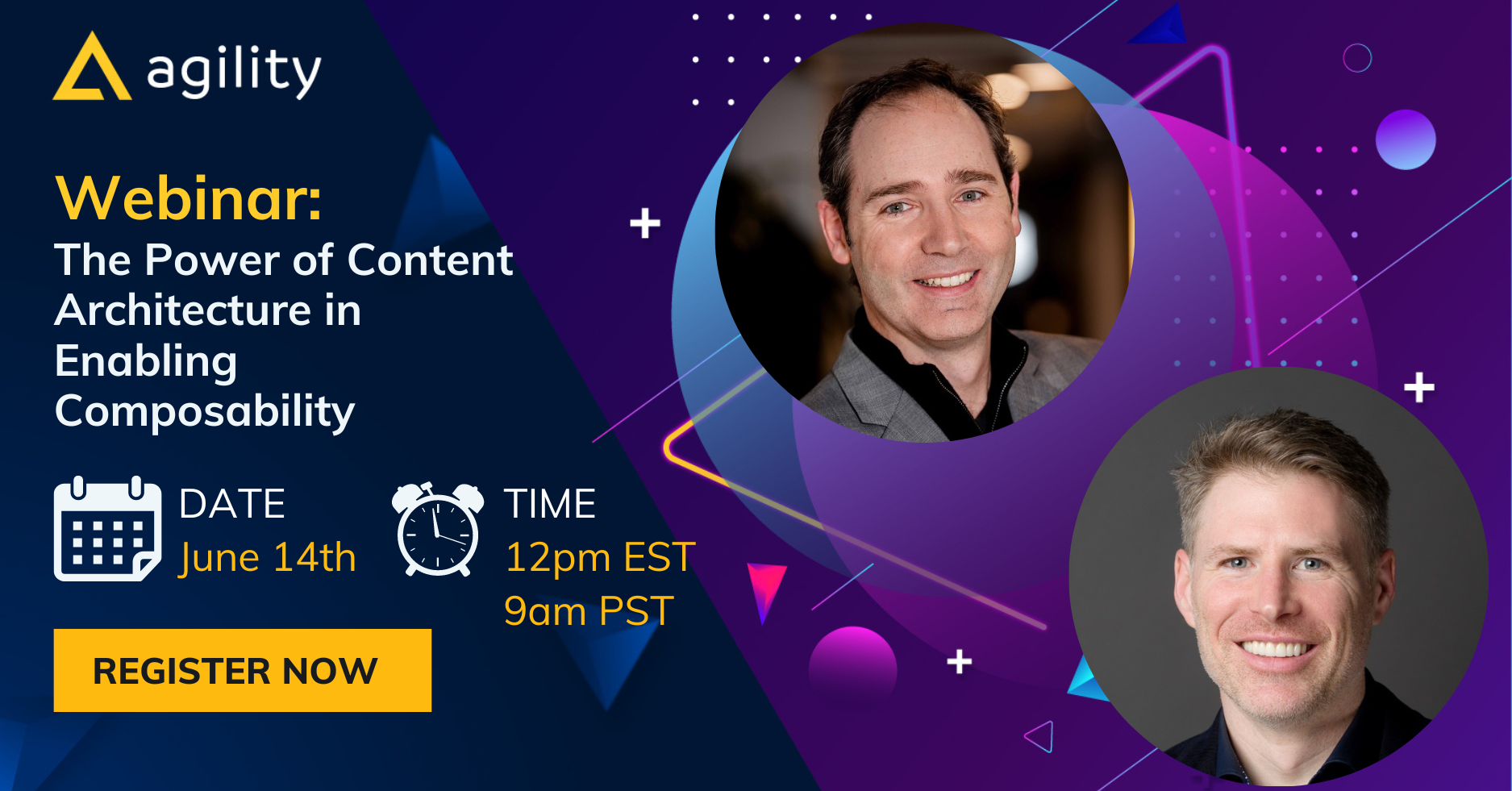 Are you struggling to achieve true composability within your organization? Does your current content architecture hinder the seamless integration of systems and data synchronization? We understand the challenges you face, and that's why we invite you to join our upcoming webinar on "The Power of Content Architecture in Enabling Composability."
In this webinar, we will delve into the critical role of content architecture in building composable systems that truly work together. We will debunk the misconception that simply sticking different systems together guarantees composability. True composability goes beyond integration; it requires a proper content architecture as the foundation for success.
Our expert speakers will explore why a locked approach to content prevents it from being composable and discuss the importance of a flexible architecture that enables seamless integration. We will also address the impact of content synchronization between systems, such as marketing automation and CRM, and how it can either enhance or hinder composability.
Join us to gain a comprehensive understanding of how data moves within a composable system. Discover the key components that facilitate the smooth flow of information and learn how to overcome the challenges that limit composability.
This webinar is a must-attend for professionals seeking to enhance their organization's composability and unlock new levels of business success. Don't miss out on this opportunity to learn from industry experts and take the first step toward harnessing the true potential of your organization's content.
Register now to secure your spot in this insightful webinar and embark on a journey toward achieving composability excellence.
Back to Event Listing
Take the next steps
We're ready when you are. Let's chat about your problems. Let's find the solution.