Modern Web: The DXP Transformation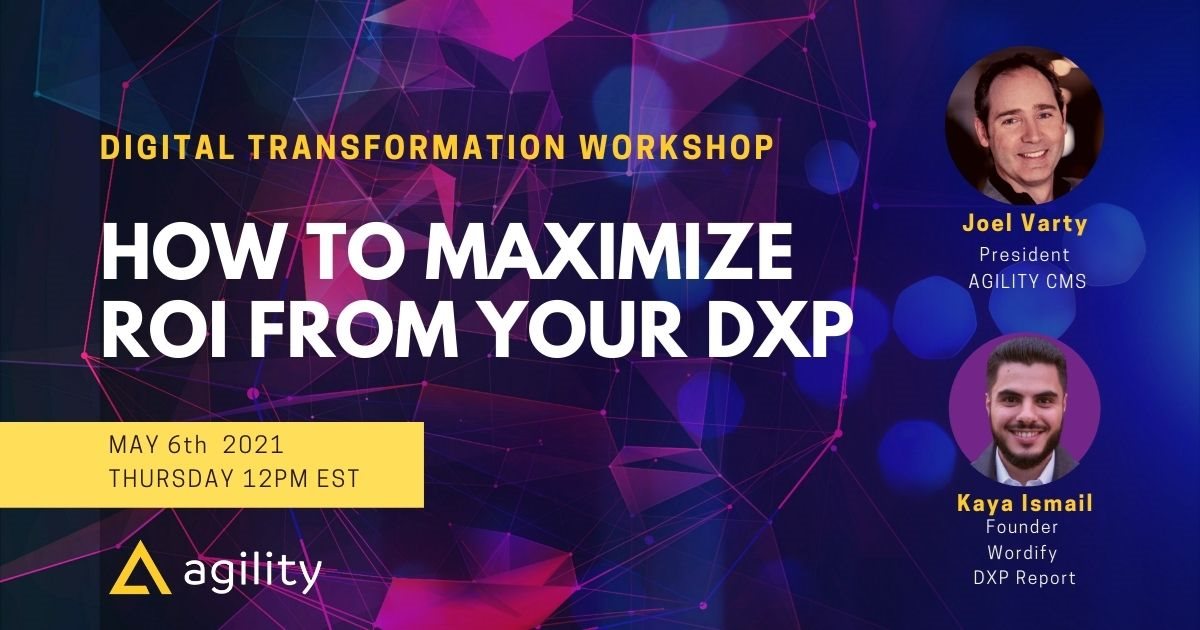 Building a mission-critical digital solution?
Want to turn your Headless CMS into Modern DXP using integrations and APIs?
Need personalization, eCommerce, search, etc., etc., but don't want to pay 6-digit $$$ for legacy DXP licensing?
Choosing a DXP or CMS and need practical guidance?
Then this Workshop with Joel Varty and Kaya Ismail is for you. Both are seasoned DXP and CMS experts and iconic figures in the world of Content Management, Digital Transformation, and the Modern Web.
What is modern DXP?
CMS (Content Management System) is in the heart of any Modern DXP. A modern DXP uses a Headless CMS and its APIs to combine and coordinate applications. It works as a neural center that integrates content management, eCommerce, marketing, search and analytics, personalization, collaboration, and workflows.
Not only are consolidated DXP systems more expensive than the sum of their parts, but they also often come with more features than many organizations need.
Happily, there is another approach to DXP that follows more agile thinking. Today's digital tools have been greatly modernized to work together easily. Let's take a look at how that agile approach to modern DXP can deliver higher ROI with a faster rollout.
Learn more from Joel and Kaya about the Modern DXP approach and How it can save time and money for your next Digital Transformation.
What you will learn:
How Marketing Automations and CRMs work with modern DXP
Ins and outs of eCommerce Integration: Headless Commerce
How to Future-Proof your next mission-critical web solution with modern web technology
How to stay Marketer-friendly and enable your marketing department to stay agile and powerful
Are You Ready for a Modern DXP? Let's dive in!
Why you should attend:
Learn modern technology stack that can save your money or even available to you

How the agile approach to modern DXP can deliver higher ROI with a faster rollout.

How to build a DXP that will grow with you instead of slowing you down
Hosts:
Joel Varty is President at Agility CMS, a SaaS headless content management platform that combines flexible and fast Headless architecture with familiar and easy Authoring tools for editors. When it comes to cloud computing, development and software architecture, Joel is as good as they come.
Follow Joel: Joel Varty (@joelvarty) / Twitter
Kaya Ismail is the founder of Wordify.co and has been writing about enterprise software since 2012 for various publications including Shopify and CMSWire. Throughout his career, enterprise software vendors have trusted Kaya's DXP and CMS expertise and industry knowledge to formulate their brands' content strategies.
Follow Kaya on Twitter: @KayaIsmail and @DXPReport
Back to Event Listing