Unlocking the Power of Your Content: 5 Must-Haves for Unbeatable Usability
Webinar
Mar 22, 2023
6:00PM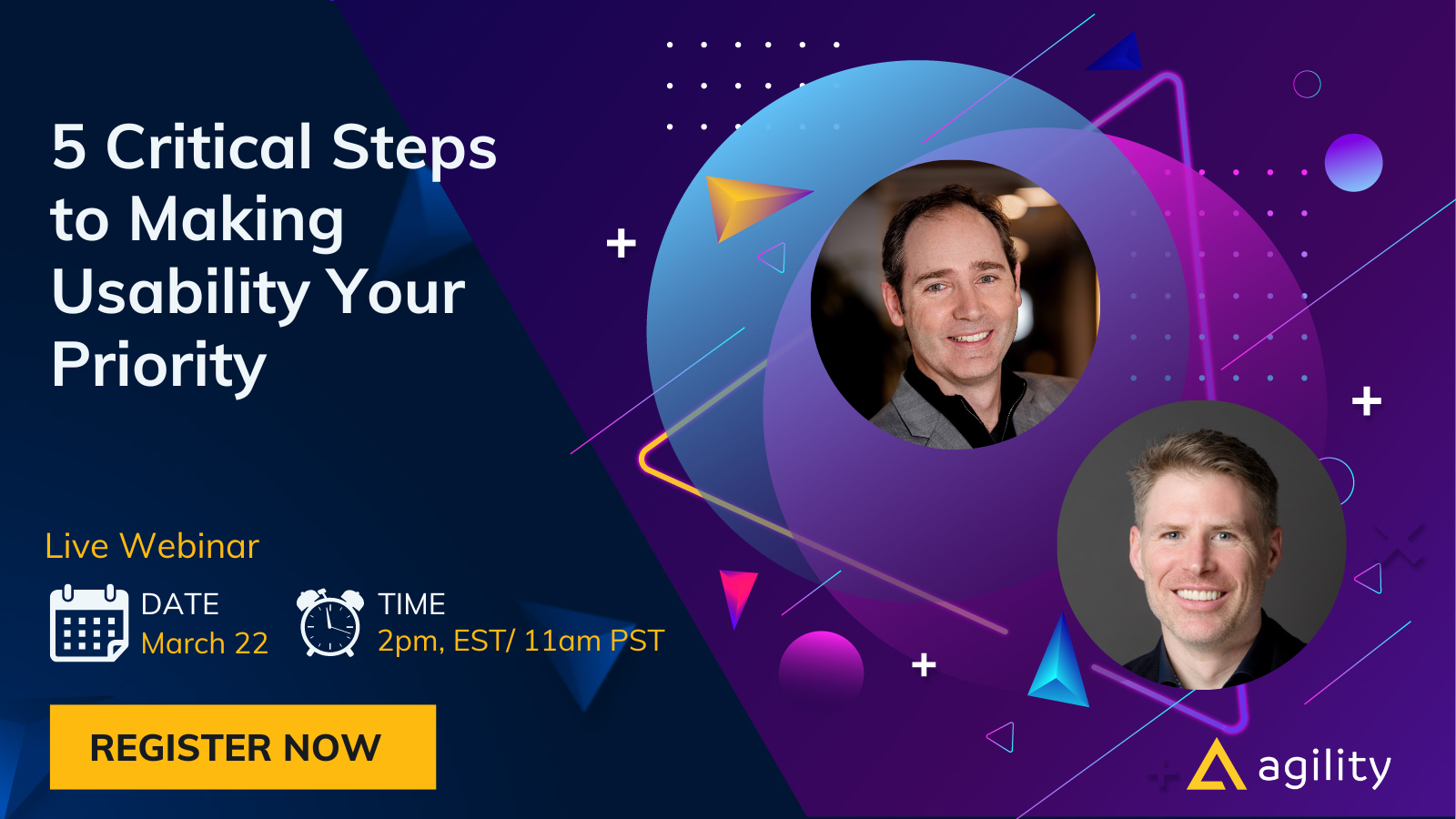 Do you want more effective brand communication and customer expansion? Are you trying to make your digital content platform more productive, engaging, and satisfying? Suppose your Content Platform doesn't prioritize usability; that hinders editors/non-technical users from distributing content to your digital audiences. You risk falling behind competitors already prioritizing tech stacks with user-friendly interfaces.
Check out our next webinar on the importance of usability in content systems for more information.
We will examine the top 5 critical elements to focus on for a user-friendly experience with the assistance of renowned industry voices. We'll demonstrate why usability takes precedence over all other factors when choosing a platform, from discovering and accessing materials to assuring flexible production, administration, and distribution.
We'll also go over how Content Platforms can affect the usability of websites and why it's critical to pick a simple platform for writers and editors that do not negatively impact the experience of website visitors.
Take advantage of this chance to learn more about usability in Content Platforms and how a well-designed, user-friendly platform can boost productivity, engagement, and customer acquisition/retention. Register now!
Watch on-demand: 5 Essential Elements for Unmatched Usability Webinar (agilitycms.com)
Back to Event Listing
Take the next steps
We're ready when you are. Let's chat about your problems. Let's find the solution.