5 Steps to Modern Website and SEO with a Headless CMS
Webinar
Oct 28, 2021
4:00PM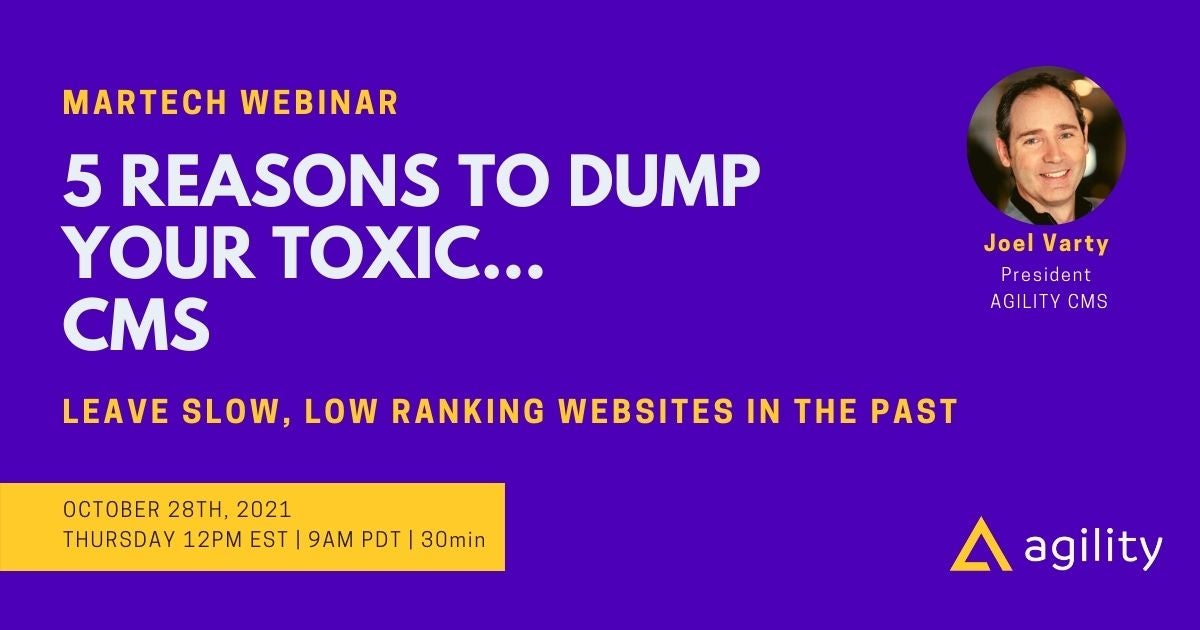 Is Your website slow, sluggish and hard to update...
Is Your CMS making your life intolerable?
Are Content updates keeping you up at night?
2022 is around the corner - do you feel confident in your digital strategy, demand generation, and SEO? Are you still wondering how to create websites that deliver your brand content clearly and always keep it up to date?
In this workshop Joel Varty will show you all the best PRO tips to rock 2022 with an amazing website strategy:
Create Excellent Customer Experiences
Improve Your SEO Rankings and Drive Organic Traffic to Your Website
Reuse Content and Scale-Up
WATCH NOW:
What you will learn:
Modern ways to Create Lightning Fast Websites and award-winning customer experiences.

Tools to gain Complete control over the HTML markup, meaning you can control every aspect that is indexed by Search Engines, easily optimize your website content for SEO, and rank on Google.

How to enable your marketing and content teams with tools to achieve optimal Google PageSpeed results and maximize your SEO.
Back to Event Listing
Take the next steps
We're ready when you are. Let's chat about your problems. Let's find the solution.