Introduction to Content Architecture: Improve the efficiency of your team through better Content Platform usability.
Webinar
Feb 23, 2023
7:00PM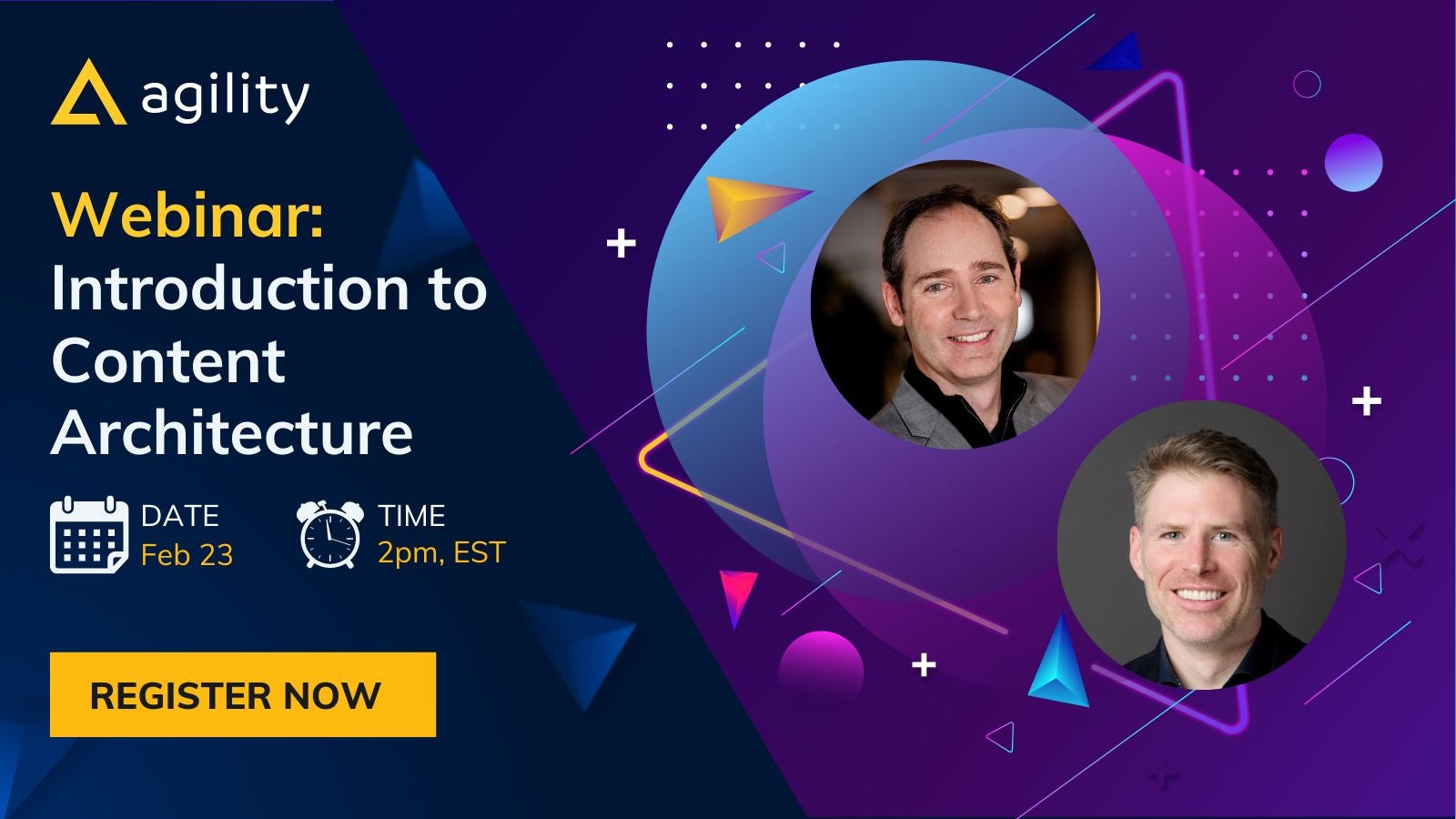 Building future-proof solutions enables your brand to communicate with the right audience now, and years down the line. In an accelerated digital era, where consumer demands are constantly evolving, and industry standards keep pushing the envelope, you need a strategy to keep your communications fresh and timely. Within large and high-growth companies, the ability to execute a future-proof content strategy across channels comes down to the digital infrastructure you're utilizing, and your organization's approach to Content Architecture.
In this webinar, Content Architecture experts, Jon Voigt- CEO, and Joel Varty- CTO, will guide you through the following:
- What Content Architecture is, and how it works when building solutions on Content Platforms
- Why Content Architecture is critical to the success of any project, and how it directly affects the usability and future-proofing of any solution
Back to Event Listing
Take the next steps
We're ready when you are. Let's chat about your problems. Let's find the solution.