How to improve your enterprise web security
Webinar
Mar 24, 2022
3:00PM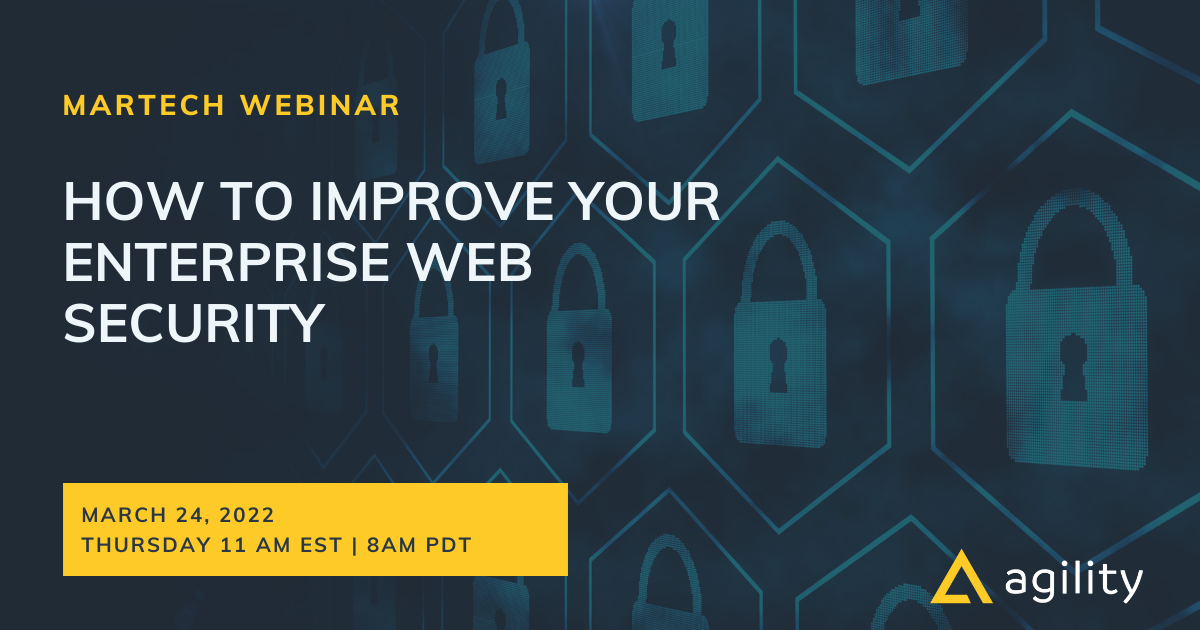 With the growing shift towards remote work where companies need to use digital and cloud platforms, data has become incredibly essential. Companies are now sharing confidential data and documents as standard practice.
As threats to data have grown, even small risks have become more commonly exploited. Because of this, you need to understand that your company is always facing a risk of a data breach or cyber attack.
Meet the digital security experts, Joel Varty and James Q Quick, and learn how to implement enterprise-grade security and authentication in just 30min!
What you will learn:
Why authentication is an important feature in your CMS
How to implement enterprise authentication across properties
The difference between social logins and enterprise SSO
How granular you should go with access control in your CMS
How authentication works in modern tech stacks
Industry-leading approaches for enterprise-grade security
Back to Event Listing
Take the next steps
We're ready when you are. Let's chat about your problems. Let's find the solution.