How to Choose Jamstack Solutions that Will Supercharge Your Web Development
Webinar
May 19, 2022
3:00PM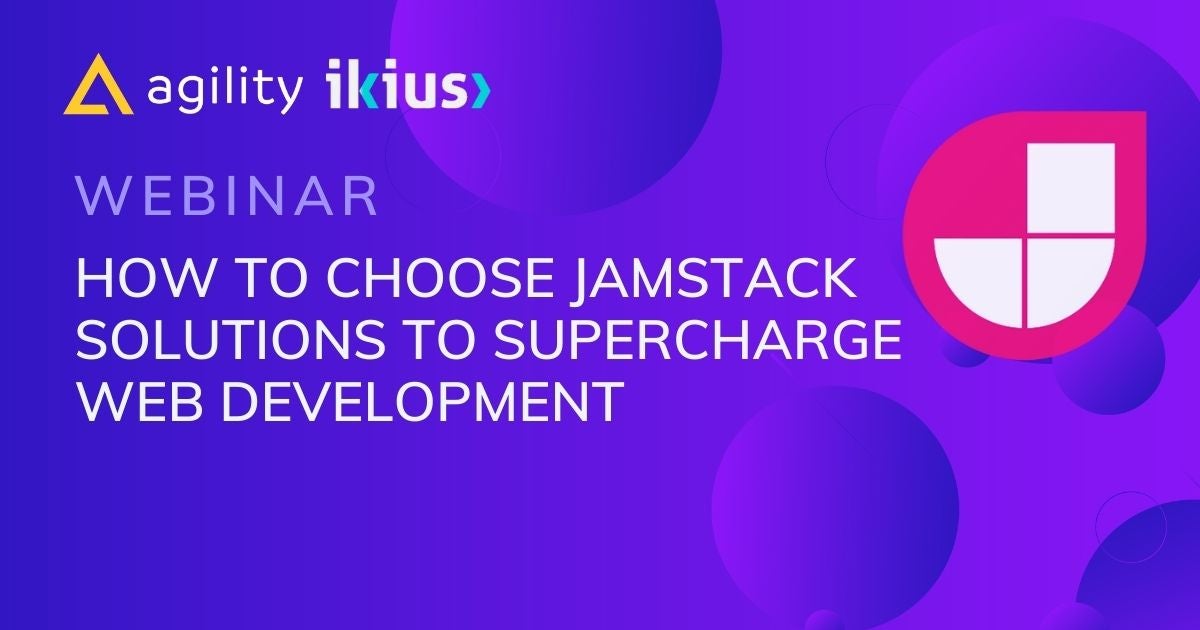 Lost in too many Jamstack options? We don't blame you!
You already know that Jamstack has become the #1 architecture for web developers around the world - but how do you know which technologies will best suit your project?
And how much extra work will it take you, personally, to migrate off WordPress or Legacy DXP to modern lightweight Jamstack and have a website like like Pelaton, Uniliver, Nike, PayPal Luis Vuitton and Leo di Caprio did?
Vital initiatives like the Covid Tracking Project were able to scale from 0 to 2 million API requests on the Jamstack. Frameworks like Nuxt became commercial businesses, and we celebrated large public companies like Microsoft and Cloudflare as they launched early Jamstack offerings.
​
It all can be very confusing, exciting and frustrating all at once! ​​
​​​Join our free webinar, we will straighten you out!
​​Agility CMS + Ikius from Finland join the forces to help you choose the Jamstack set up that is right for you!
What we will cover:
- How to choose your cloud hosting service - will Netlify or Vercel be the best solution in 2022?
- How to determine which Headless CMS vendor will meet your project requirements?
- Which static site generator will suit your instance?
- How to successfully implement Jamstack?

Hosts:
Joel Varty is CTO at Agility CMS, a modern cloud-based SaaS headless content management platform that combines flexible and fast Headless architecture with familiar and easy Authoring tools for editors. When it comes to cloud computing, development and content architecture, Joel is as good as they come.
Follow Joel: Joel Varty (@joelvarty) / Twitter
Max Ikaheimo is Founder and CEO at ikius.com with 7 years of digital leadership in the modern Jamstack driven tech industry. Max is co-author of Complete Beginner Guide to Jamstack and The Jamstack Buyer Guide 2022
Follow Max on Linkedin: @max_ikaheimo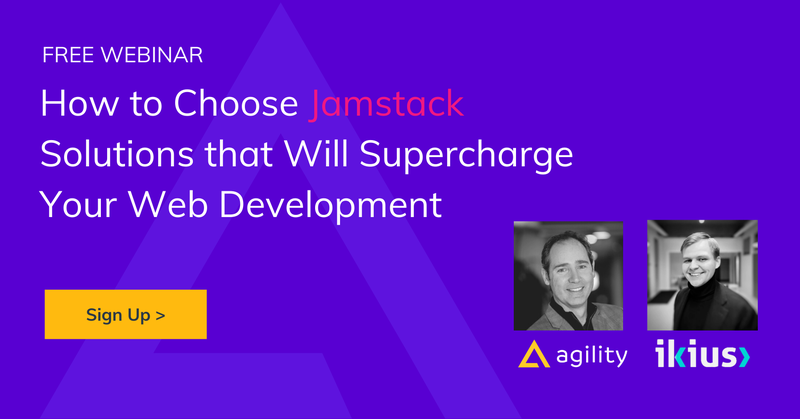 Back to Event Listing
Take the next steps
We're ready when you are. Let's chat about your problems. Let's find the solution.