How to future proof your Content Platform: 10 things to do every time!
Webinar
Apr 18, 2023
3:00PM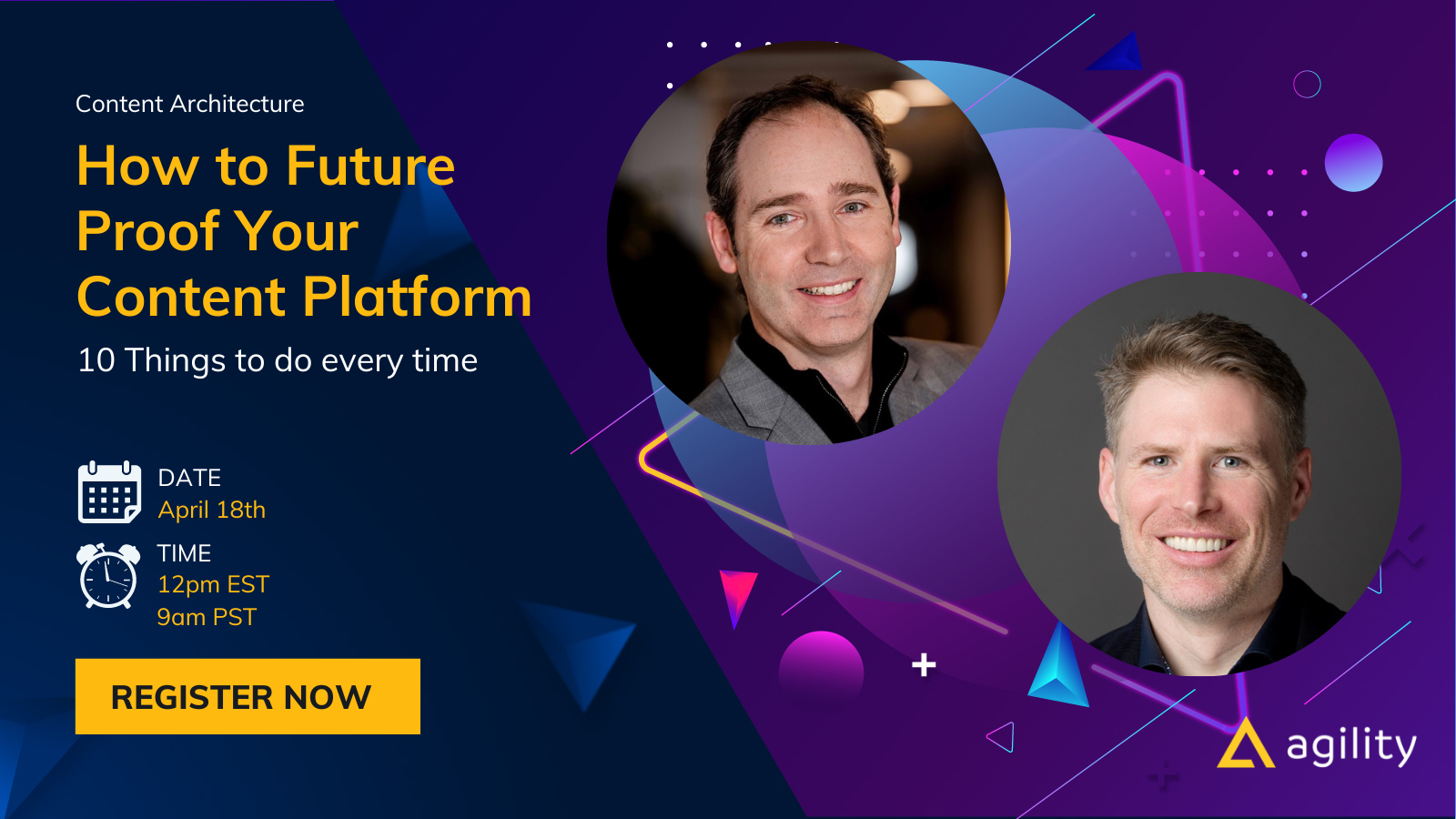 Join us for an exciting opportunity to take your content platform to the next level! Our webinar on "Building a Future-Proof Content Platform" is packed with valuable information and practical tips to help you create a solution that can evolve and grow with your changing needs. Our expert speakers will guide you through the essential steps to develop a platform that can handle future modifications with ease and flexibility. Take advantage of this chance to learn the top 10 factors to consider when building a content platform and how to prepare for the changes ahead. Register now and be ready to leave with a wealth of knowledge, insights and practical advice for creating a platform that can modify, adapt and thrive for years to come!
Watch on demand: Future-Proofing Content Architecture (agilitycms.com)
Back to Event Listing
Take the next steps
We're ready when you are. Let's chat about your problems. Let's find the solution.