How to Eliminate Silos in Healthcare for Improved Patient Experiences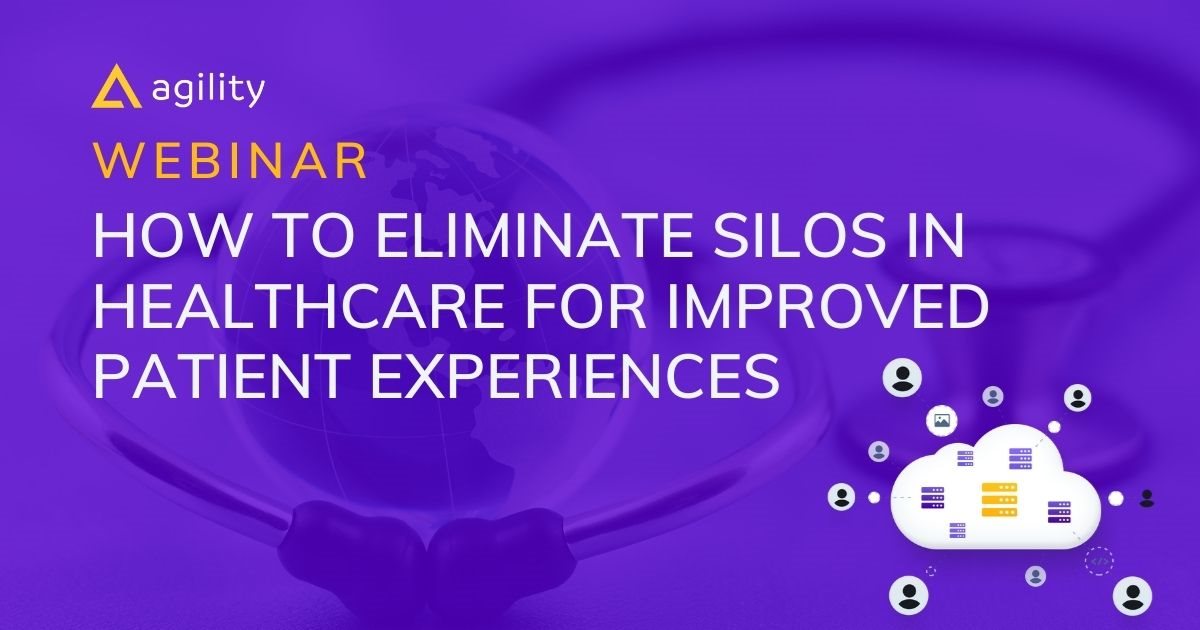 Although the healthcare industry has begun a massive digital transformation, many institutions still suffer from data silos. Fragmented systems and data have prevented professionals from sharing crucial information required for patient care.
The knock-on effect is an adverse patient experience that leads to high readmissions and a diminished quality of life.
In order to transform practices into an age of telemedicine, patient portals, and unified care, an integrated health system is a non-negotiable.
Join us, September 8th, to understand how monolithic solutions are hindering the level of care patients receive, and the solutions that can bring clinical practices into the future of care.
What Else Will You Learn?
Cybersecurity risks in healthcare, and how a SOC 2 compliant CMS secures patient data
How an omnichannel approach can deliver better patient experiences
The role of a Headless CMS in healthcare
Speakers
JOEL VARTY, HOST
Joel Varty, President of Agility CMS, API-based Headless CMS designed with both developers and marketers in mind, has over 20 years of experience in customer relationship management, product management and has embraced cloud technology as a ground-breaking concept over a decade ago.
GIL BASHE, GUEST
Champion for health innovation to sustain life and improve patient care, his energy and efforts center around making it possible for bold ideas to navigate an often fragmented health ecosystem.

Gil has been tapped by PharmaVOICE "as one of the 100 most inspiring people in healthcare;" included in the Fast Company "50 People to Watch in the New World of Work"; chosen as a MM&M Top 10 Innovation Catalyst; by PRWeek/MM&M as a Top 50 Health Influencer;" noted by digital-health news and opinion platform Medika Life as a "Top 50 Healthcare Influencer;" recognized by the PRSA Health Academy for "Excellence in Public Relations;" by PM360 with its "Trailblazer Lifetime Achievement Award" and selected for the PR News "Hall of Fame" and PRWeek "Top 30 Health Influencers."
Watch now: How to Eliminate Silos in Healthcare for Improved Patient Experiences - YouTube
Back to Event Listing
Take the next steps
We're ready when you are. Let's chat about your problems. Let's find the solution.