How to build high-converting landing pages with Agility CMS
Webinar
Jun 16, 2022
3:30PM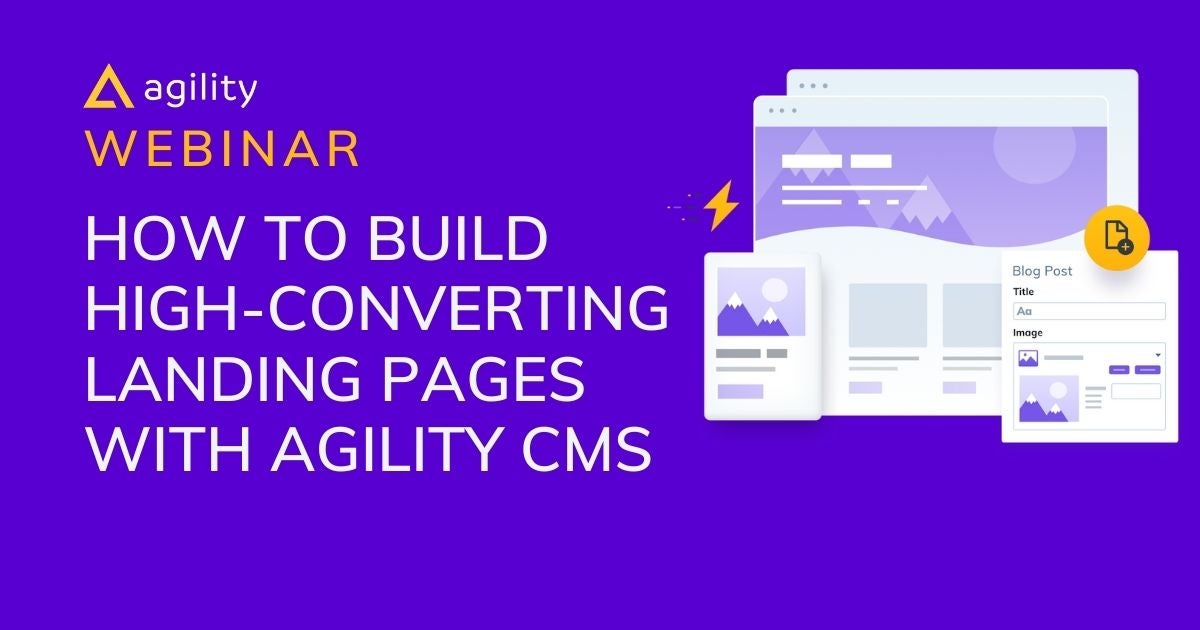 Supercharge your marketing campaigns with Agility CMS!
Having a well-optimized advertising strategy requires your marketing team to be able to iterate and optimize both campaigns and landing pages- but most software solutions seriously hinder your productivity.
Our philosophy is all about fostering collaboration and improving workflows- instead of relying on developers to build landing pages for you, we provide a tech solution built for marketing teams.
This Agility CMS tutorial will show you how our easy-to-use page management feature will empower marketers to build beautiful landing pages that convert!
What else will you learn?
1. How to repurpose content across channels to save time and efforts
2. How to optimize pages for SEO
3. How to put a content-first strategy at the forefront of your marketing campaigns
Back to Event Listing
Take the next steps
We're ready when you are. Let's chat about your problems. Let's find the solution.