An Ecommerce Website with Jamstack in 30 minutes
Workshop
Oct 14, 2021
4:00PM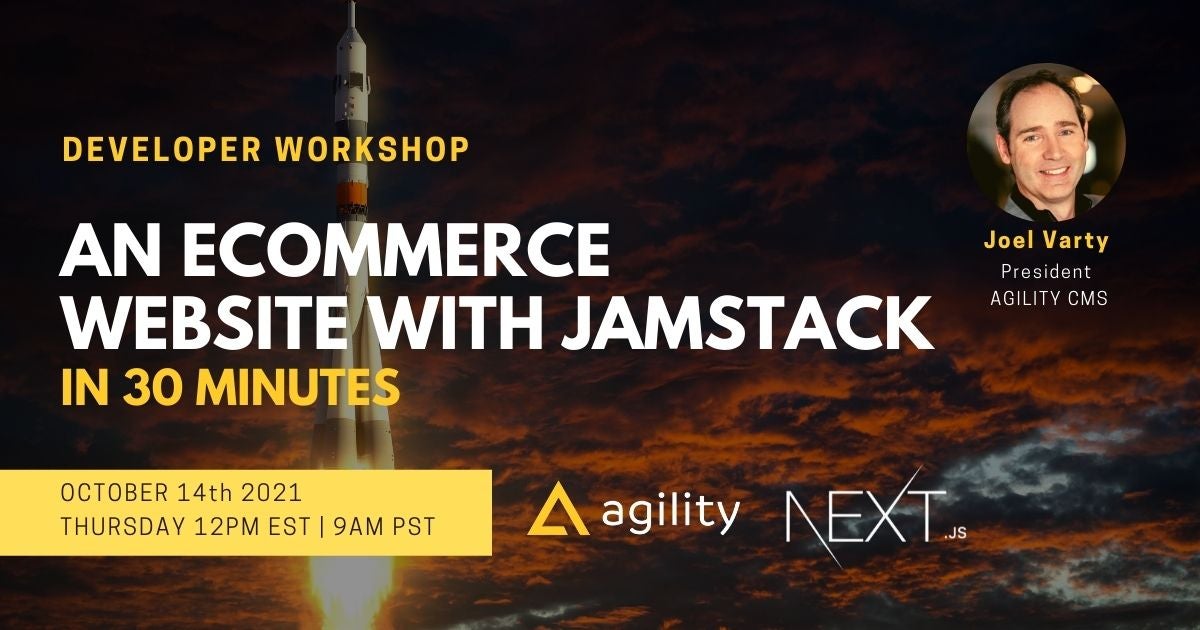 Do you feel overwhelmed by ecommerce options?
And yet it seems like every single brand out there is moving to ecommerce world?
Do you want to learn how to build a gorgeous modern ecommerce website like this?


It only takes 30 min with Joel Varty and you will be able to launch your own Next.js Ecommerce website with our Headless CMS starter.

Easy, quick, modern solution you can create and manage like a Pro!
With just a few clicks, Next.js developers can clone, deploy, and fully customize their own store, managed with Agility CMS.
Out of the box, Next.js Commerce ships with tons of amazing features, such as:
Optimized for production from the start
Image Optimization
Internationalization
Ecommerce Platform Integration
& much more
Next.js Commerce integrates with major ecommerce backend such as Shopify and BigCommerce.
Next.js Commerce is an all-in-one React starter kit built and maintained by the team at Vercel for creating high-performance ecommerce sites.
Joel will take you through set up, back end magic with Agility CMS and deployment to Vercel - all for free and all within 30 min:
Back to Event Listing