PROPER CONTENT ARCHITECTURE
Webinar
Aug 13, 2020
4:00PM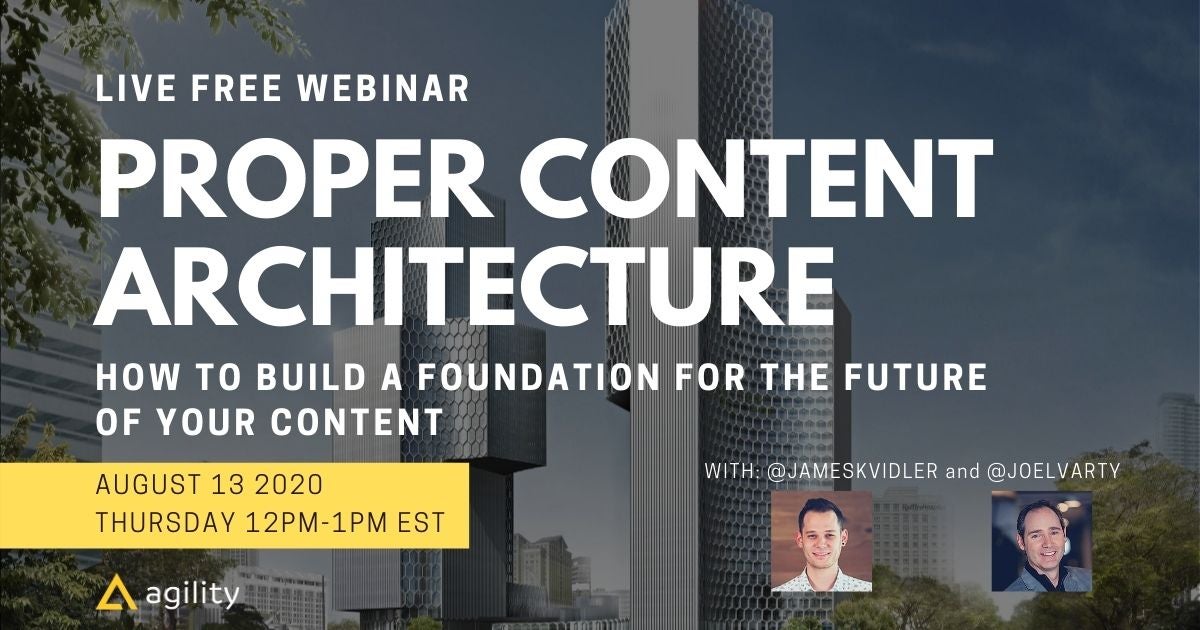 Is Your CMS slow? Are you using Rich Text for everything?
Do Your editors know how to find what they need in your CMS? Or they feel lost and powerless every time they use your CMS?
Is your Content Architecture clean and clear? Or it is more like that plate of spaghetti you had for dinner?
Joel Varty and James Vidler from Agility CMS can get you to a better place! Join this webinar and learn from the experts!
BONUS! James will teach Joel how to use Agility CMS new and improved Content Modelling! No more spaghetti content! :)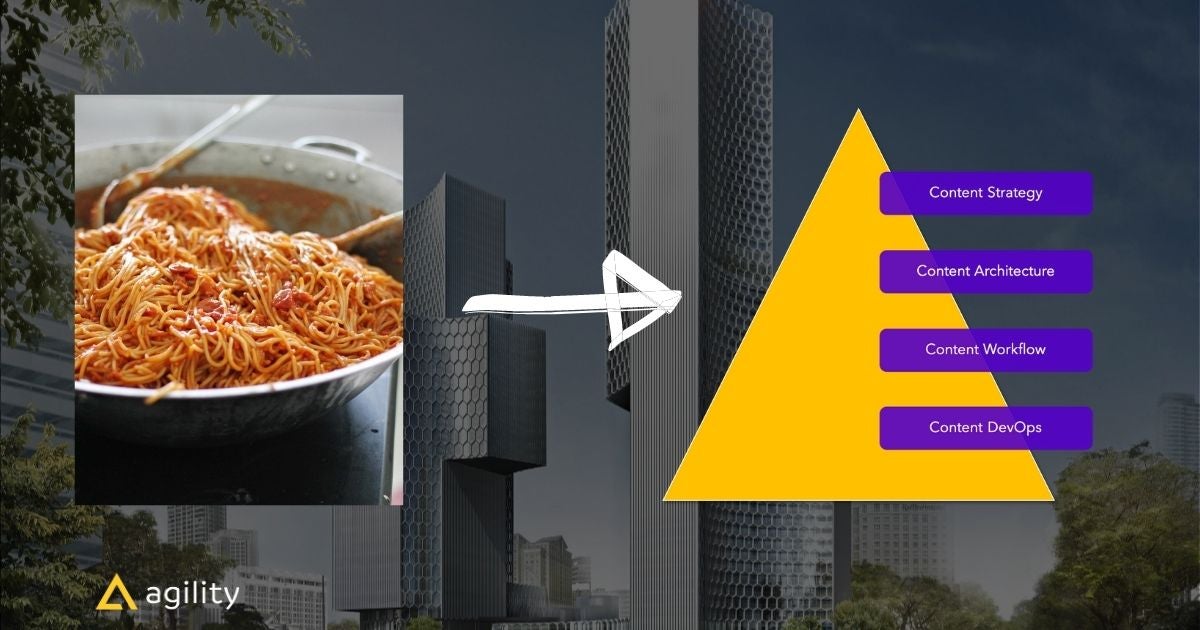 When Content Architecture is designed well, it's easy for your editors and developers to have workflows optimized, and make changes quickly and efficiently.
Efficiency happens effortlessly, the end-users are never aware of all the things that are working smoothly together to deliver an amazing experience, and margins stay high.
When done wrong, your editors may struggle, your integrations may fail, and it may be challenging for your developers to manage security risks and site-wide optimizations.
The end results are expensive bottle-necks, missed deadlines, and customers who don't get what they came for. Inefficiency and mistakes pile together to punish your bottom line.
Enjoy!
What you will learn:
How to design and configure content architecture before anyone starts coding
How to future proof your content models
How to design a content-first system that can evolve and grow over time
Why you should attend:
You want to know you're doing things right this time
You want to build a foundation for the future of your content
You want to save time and money for your organization by approaching Content Strategically
Who should attend:
Web Developers who work with CMS
Marketing Leaders who define the Content Strategy
Content Creators and Strategists
Don't Miss It! Register Now
Back to Event Listing
Take the next steps
We're ready when you are. Let's chat about your problems. Let's find the solution.