Decoding Monoliths vs. Composable: Unveiling Advantages and Limitations
Webinar
Jul 10, 2023
4:00PM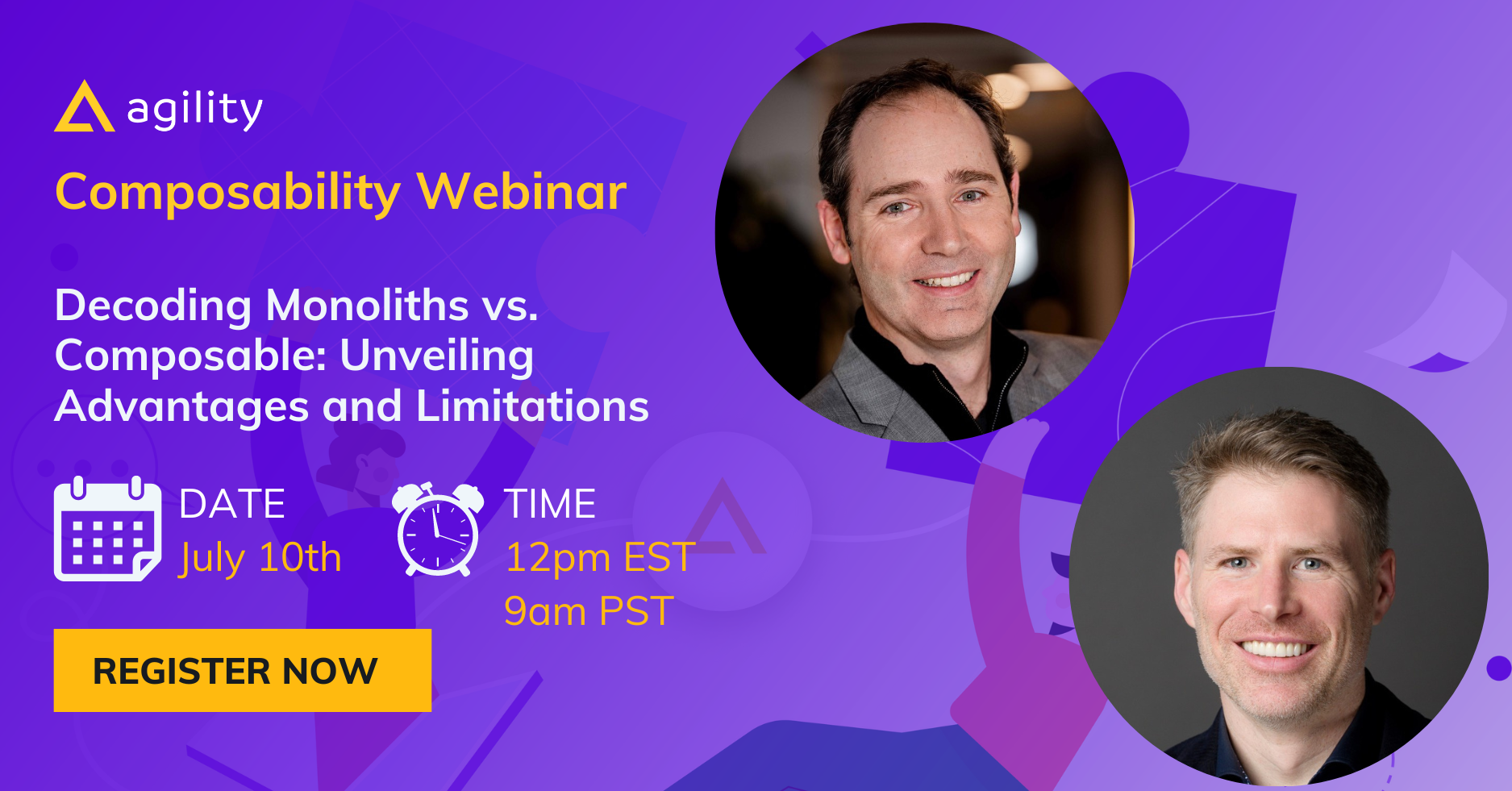 Join us for an insightful webinar on the topic of "Monolithic versus Composable: Exploring Benefits and Drawbacks."
During this webinar, we will delve deep into the world of monolithic and composable solutions, discussing their respective benefits and drawbacks. The software industry has witnessed a significant shift towards composable architectures, but is it always the right choice? We will explore the reasons behind this movement and uncover the potential limitations of composable solutions. Additionally, we will examine scenarios where a monolithic architecture might still be the optimal choice.
Key topics to be covered:
Understanding the composable machine monolith
Exploring the return on investment (ROI) of composability
Identifying situations where a monolithic architecture is the right choice
Whether you're an architect, developer, or editor, this webinar is a must-attend event to gain a comprehensive understanding of monolithic and composable architectures.
Secure your spot today!
Back to Event Listing
Take the next steps
We're ready when you are. Let's chat about your problems. Let's find the solution.